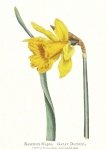 I'm new to the city and constantly learning important lessons about urban life. Each week I document these lessons in a post I like to call "Urban Girl Almanac." Here's what I learned this week:
The burrito wagon outside of the rock climbing gym on Harrison has the best spicy chicken tacos in the city. Plus, they only cost $1.50 each.
All good things must come to an end. World Sausage is officially closed.
Buying antiques online is fun.
Magic eraser sponges are the greatest invention…ever.
Bagel sandwiches from Noah's come with a pickle and a cup of fruit salad.
Antique tiaras are a dangerous obsession.
If you want your weekend guests to have daffodils when they arrive. Buy them early and allow two days for the buds to open.
Shopping at Forever 21 is a much more pleasant experience on a rainy Thursday night than on the weekends.
The Nordstrom shoe department lures you into believing you absolutely cannot live without these absurd shoes.
You can never have too much wine or too many goldfish crackers.
It was a good week! Lots of important lessons were learned. I wonder what next week has in store for me!