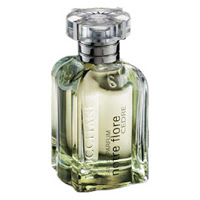 Things I Love Today: Fall Perfume
Mmm…what a nice rainy morning! Rob and I walked to work in the mist wrapped in tweed and cableknit. It feels so much like fall!
Time to switch from my summer perfumes to muskier, warmer perfumes. I'm wearing Bonny Doon's Upland Cologne today. A great scent along the lines of baked apples and pine forests. It reminds me each time I wear it of adventures up in the Santa Cruz mountains with my friend Sarah.
I'm also tempted to buy L'Occitane's new Cedar Eau de Parfum. It's a bright, crisp scent. Meant for men, both really, but who cares!