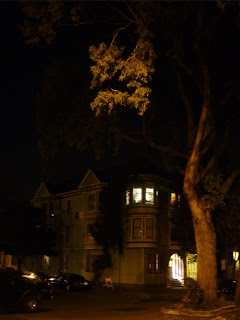 Urban Advent: December 10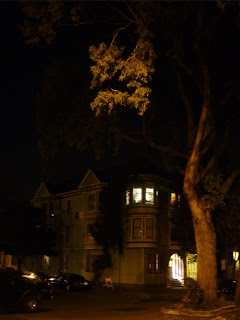 This photo is from last night. On our walk home from the movie party at 11pm, just beyond the Christmas tree lot on our block that smells so intoxicating.
Up in a round bay window, a single guy was putting layer after layer of white lights on an enormous pine tree. It was a bright beacon of holiday spirit in the dark night.