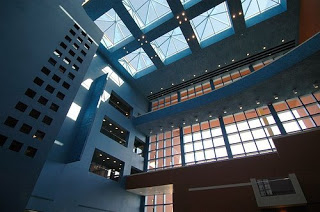 Wedding Wednesday: Mission Bay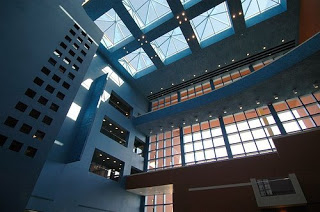 I attended a conference yesterday at the new UCSF Mission Bay Center. It's a striking building with an emphasis on bold colors, squares and lots of light. Lunch was hosted out on the courtyard lawn…a nice space and perfect for a casual modern California wedding (certainly the prettiest gym/convention center I've ever been to).
Here are some photos of the facility in action. And it seems pretty affordable for being in the heart of the city. Jean worked for UCSF for a short while – I wonder if she could get a discount?