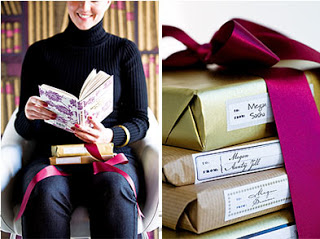 Party Recipe: Book Shower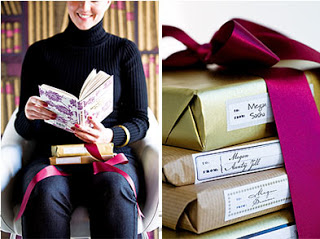 I'm helping to throw a book-themed baby shower for my librarian cousin in a few weeks. There are so many great things you can do with this idea.
Wedding Style Guide – a favorite source from my wedding planning days – has some really cute templates available online for a book bridal shower that can be easily repurposed for this event.
Plus, library check out card invitations! And books with flowers on the table. I can't wait!