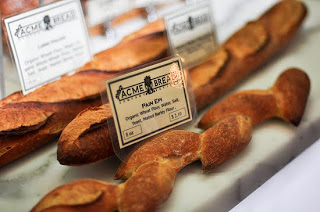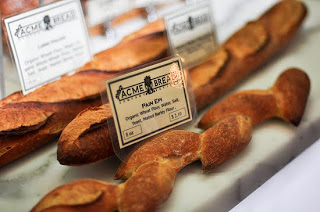 Why would I ever need to learn to bake with Acme Bread just down the block?
I went last night to order 100 of their teeny rolls (about the size of a golf ball) for sliders at the BBQ this weekend. The staff there is so helpful and the prices are very reasonable.
Those beautiful pain epis are my downfall!