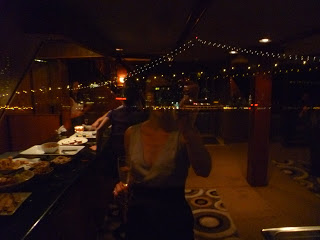 Weekend Round-Up: June Gloom
A big rainstorm passed through town this weekend, making it feel more like January than June. But the weather didn't slow us down too badly. On Friday night, I attended a swanky work party aboard a private yacht.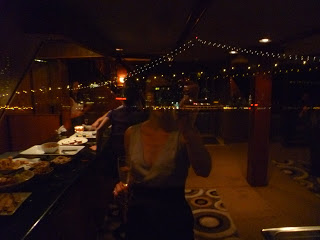 Walked back home around 11, along with huge crowds of baseball fans leaving the game. My vintage white fox collar and silk dress didn't exactly blend in with the sporty crowd.
I was pretty lazy on Saturday morning. Rob had appointments and volunteering scheduled around town – but I stayed out of the rain, reading and watching
Love in the Afternoon
.
Rob came home and we had lunch together at home before walking over to
SFMOMA
for the new Picasso exhibit. Great collection and very long – we only made it through half before the museum closed for the evening. We met up with Margaret for an early sushi dinner at
Sanraku
. And then tried to see
Paris at Midnight
, but it was sold out. Next try…a comedy show? Also sold out. A different movie across town in 10 minutes? Walked too slowly. Cocktails at a rooftop bar? All booked up. With four strikes – but a lot of pleasant walking around the city – we headed back to the apartment. With some fun music playing, Margaret and I browsed magazines and party planned by candlelight in the kitchen: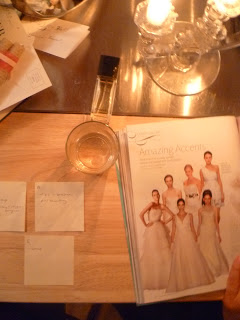 And then had an impromptu sparkler party on the patio: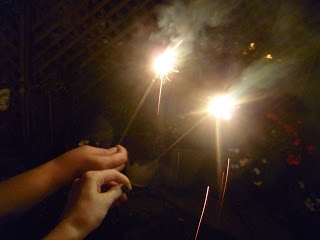 Sean dropped by for a nightcap and some chocolates on his way home. Nice way to end the evening!
Sunday morning, we had Acme bread, fried eggs with Siracha and coffee in bed with the paper. Rob and I got the tandem out for a big grocery run. We visited farmer's market first: carrots, cauliflower, broccoli, cucumbers, tomatoes, cherries, choy sum, basil, dill, oranges, nectarines and plums!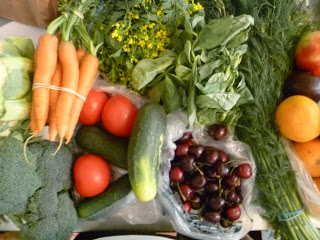 To Whole Foods next for some basics and then home again. I made a big Greek salad for lunch with lemon hummus and pretzel chips on the side. A few drizzles, but no thunderstorms and hail as was predicted.
Rob and I walked over to the movie theater again and we we're turned away by big crowds. A little bargain shopping at Gap – love their 40% off sale items discounts on the weekend. We circled back and finally managed to get movie tickets for the 5:30 show and, after a quick wait, had a wonderful time watching
Midnight in Paris
. I always love Woody Allen – especially his films in the fancy-families-having-philosophical-adventures-abroad category.
Dinner at home, steak, cauliflower with dill and a green salad. Cherries for dessert!