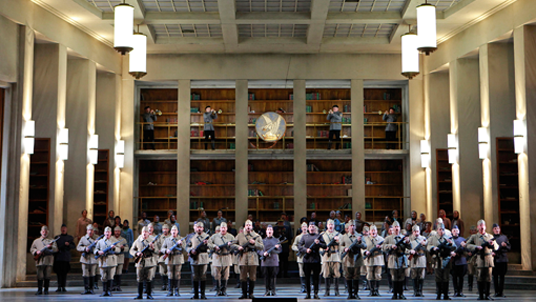 My inner hermit absolutely loved this weekend. I felt just like Mr. Woodhouse from Emma: "Ah! There is nothing like staying at home for real comfort."
On Friday night, I dashed home late from work, changed in a flash and practically ran over to the opera with Rob. The show started an hour early since Wagner's Lohengrin is a mere four hours and twenty minutes long. Dinner of potato chips during the first intermission.
Such an amazing opera! Definitely my favorite of the season so far. We walked home at 11:30 and crashed into bed.
Wonderful lazy morning on Saturday. I slept in and had breakfast in bed before catching up on some TV shows. Rob took off for a bike ride and I went hiking in Marin with a friend. We walked 6 miles from nearly the top of Mt. Tam to Stinson Beach and back. It was cold, sunny and perfect November weather. We even saw a bobcat warming in the sun just about 10 feet off the trail.
Late lunch at Blue Barn on the way home. I swung by the market to grab supplies and firewood for a cozy night in with friends.
We made a fire and cranked up the heat against the cold snap outside. Seth and Amy arrived with their girls first, followed by Trent. I made a giant batch of chili and cornbread with green anaheim peppers.
It was really easy and so good. (I'm itching to paint the dining room –
that light yellow color is so bland).
On Sunday I woke up early and stayed in bed reading the paper cover to cover. Rob went off on another bike ride – he starts a new job Monday and has been enjoying the time off until then.
I jumped in and sorted out the last few boxes of clothes and shoes from our move. Don't you love the feeling of an organized closet?
Walked down to drop off some old coats for donation and then over to farmer's market at Civic Center. Tons of persimmons, plums and apples to bring home.
In the evening, we bundled up and walked over to see a movie with Nicole. Skyfall was almost sold out, so we left Rob in line for a seat and walked down the street and smuggled in takeout sushi for dinner. Back home and to bed before 10.