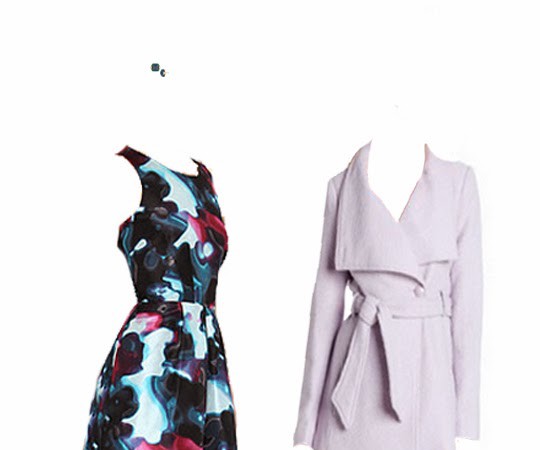 What to Wear: A New Dress for Spring Flings
It feels so much like spring here in San Luis Obispo. The weather is moody, but warm. Birds chirping and flowers blooming all over the place. With spring comes dress season. Easter, baby showers and weddings are popping up. It's time to get a new dress!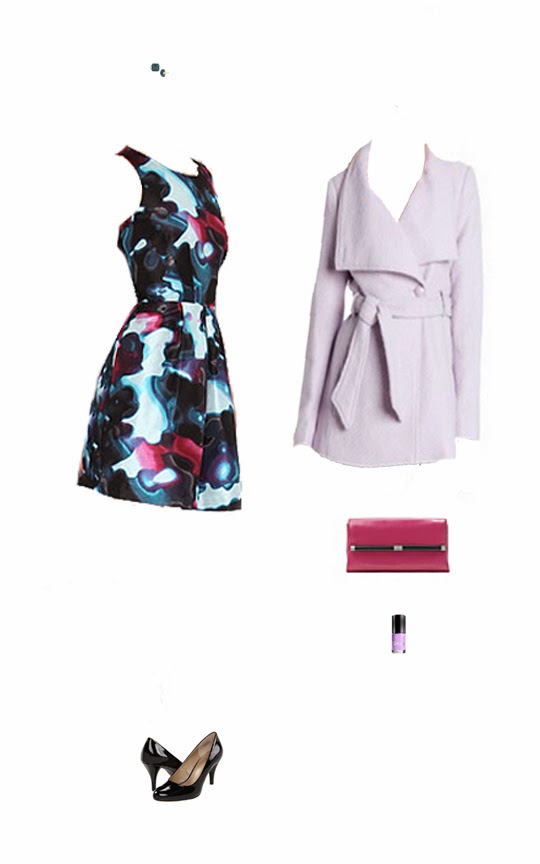 Dress – I love the modern interpretation of a floral print on this silky Kensie dress. It's bright enough for spring but could be easily worn all year round with layers. And a steal on sale for $55.
Coat – This light lilac jacket is perfect for spring and on sale for $88.
Shoes – A classic pair of black patent leather pumps on sale for $45.
Purse – A bright pink DVF clutch on sale for $130.
Earrings – Teal and gold studs from Sam Edelman.
Nail polish – Lilac nail polish incorporates the hot color for the season.