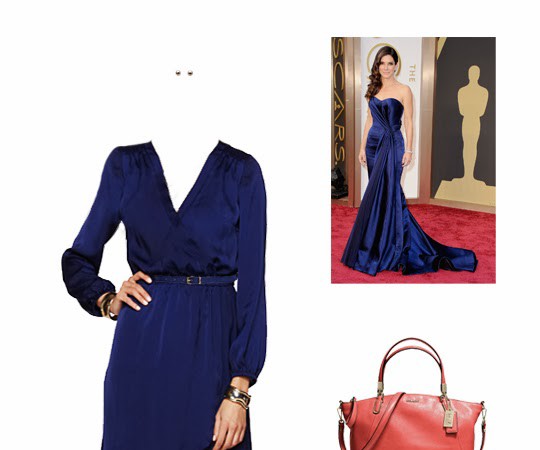 What to Wear: Sandra Bullock in Royal Blue, 2014 Oscars Inspiration
I had a whole series planned for this week about translating the best red carpet gowns from the Oscars into everyday outfits. I'll still do a couple posts, but I felt underwhelmed by the dresses this year. Even Lupita Nyong'o, who has been dressing SO well lately in bright colors had a pretty basic (still gorgeous) gown.
Sandra Bullock gets my nomination for best dressed. Here's an office outfit inspired by her royal blue Alexander McQueen gown. Which dress was your favorite at the Oscars?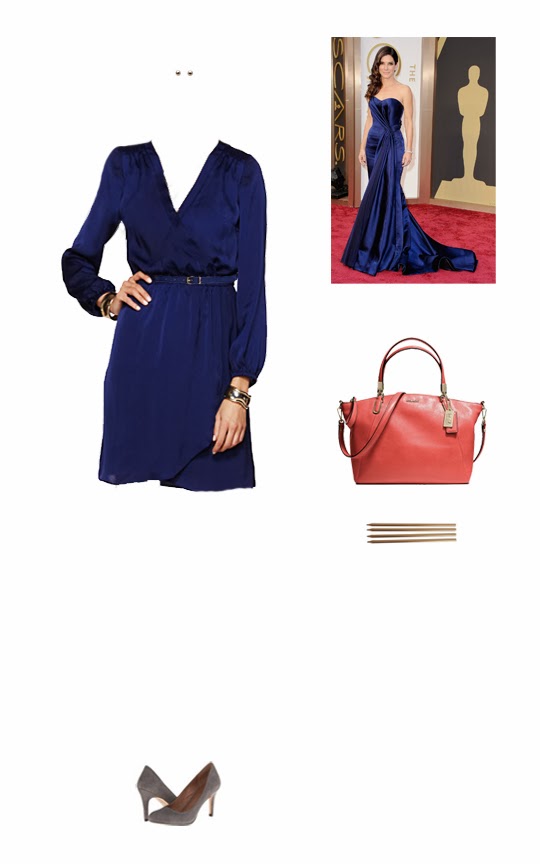 Dress – A silky navy wrap dress tailored for the office from Lilly Pulitzer for $188.
Belt – A simple navy belt is a good topper for the dress.
Shoes – These gray suede pumps would match almost every outfit.
Purse – Beautiful coral leather tote with gold detailing from Coach.
Earrings – Gold studs help to downplay any "disco-ness" in the dress.
Pencils – How about some fancy gold pencils to stand in for the statuette?