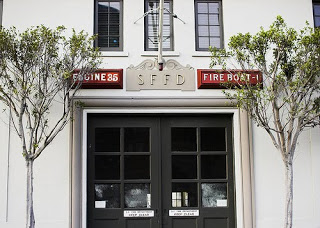 Things I Love Today: Fire Boat Station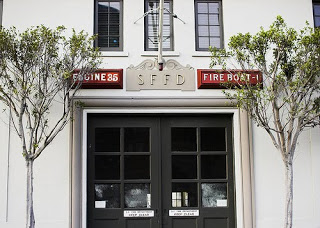 Our new apartment is surprisingly aquatic. We're three blocks from the bay but the waterfront embarcadero plays heavily in our lives. I can see across the water, with big ships passing, to treasure island on my way to work.
But the best part is the the fire boat station. Our neighborhood fire department is now Engine 35 – a bright red boat that lives under the Bay Bridge at Pier 22 1/2. The whole thing is straight out of a children's book.