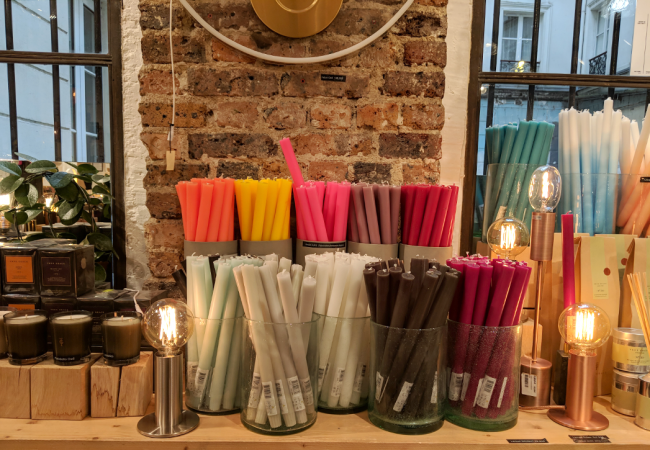 Where to Shop Paris: Housewares
The stages of Paris trip shopping grief: In the course of a few days, I went from full-blown panic that I purchased too much during our trip to Paris and it would never fit in my suitcase and we'd be barred from returning to America…to annoyance of hauling everything through the airports…to regret that I hadn't found a way to buy even more.
This was my first women's-only trip to France and the shopping potential that unleashed was impressive. The French just really, really (really) have the best things. The whole country is essentially the answer to the question: "what if we all tried harder?"
Anyway, to start: housewares. There was one store in Le Marais that broke our heart. Fleux is a home goods shop that covers across four different storefronts. Almost every beautiful thing that was in our elegant Paris apartment could be purchased here. Look at Jackie's face here, it's the wistful expression of someone questioning why chairs don't count as a carry-on: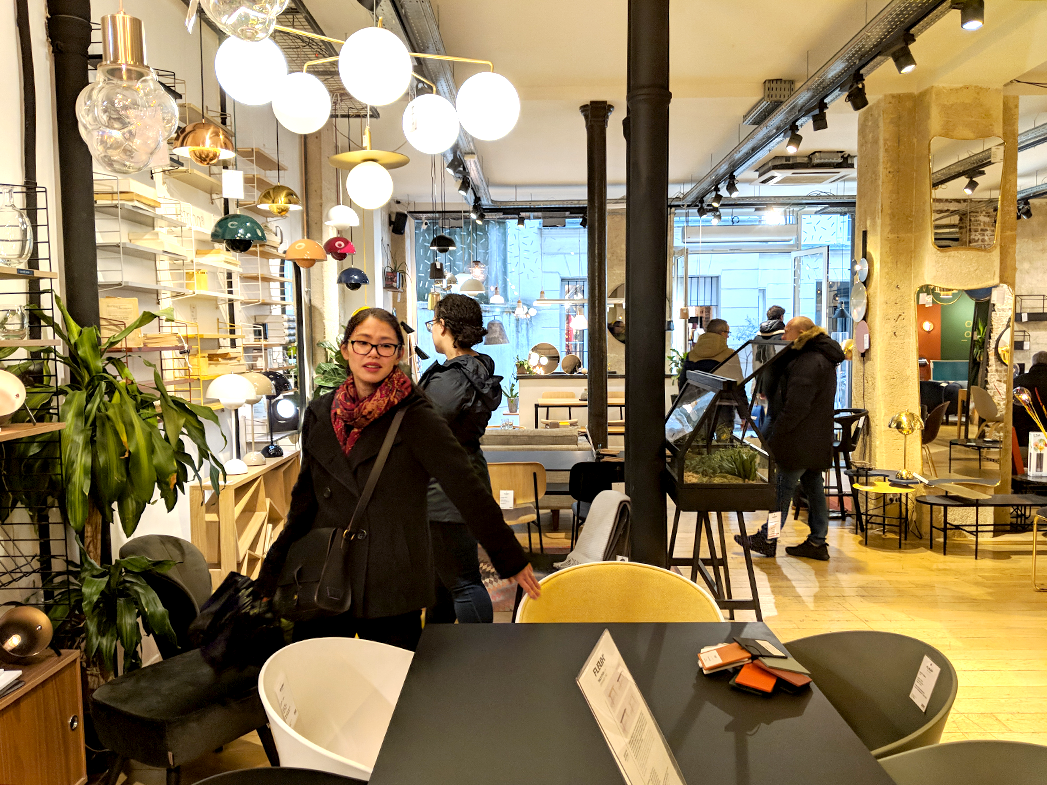 Our two-bedroom Paris apartment had 9 varieties of lamps, including three of this very popular sort with a simple base and exposed bulb.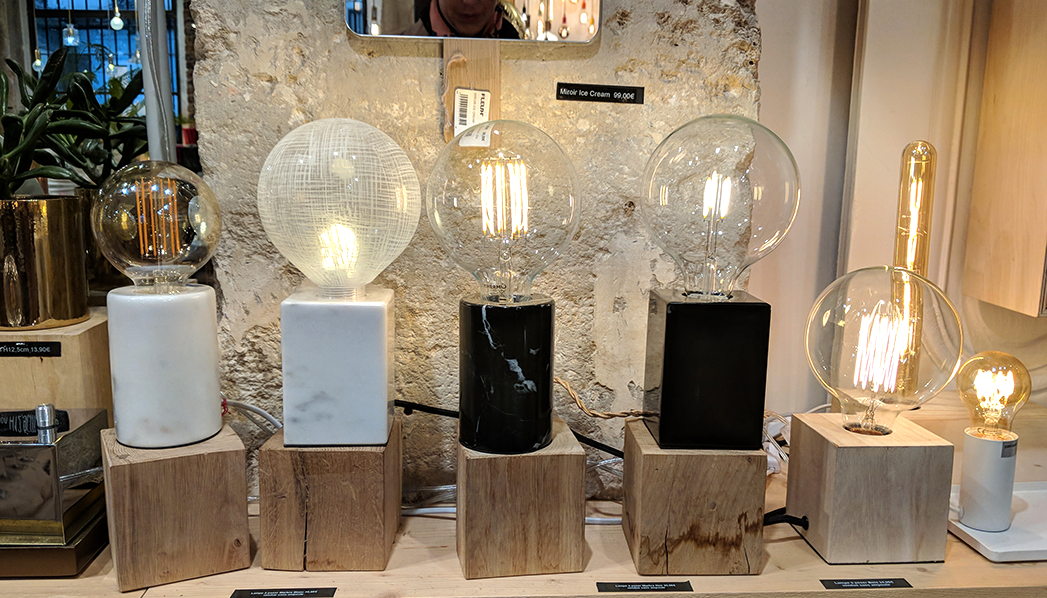 And I was drooling over the selection of hanging lamps, too: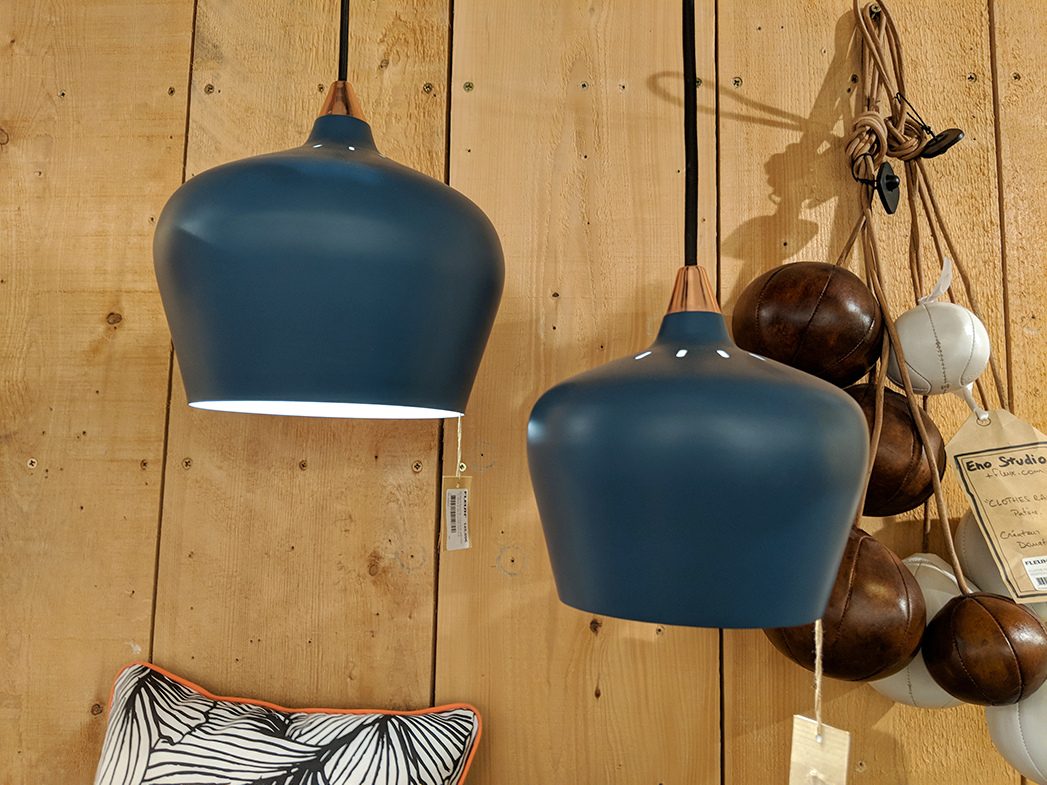 Were there candles? Of course, there were. Scented and tapers.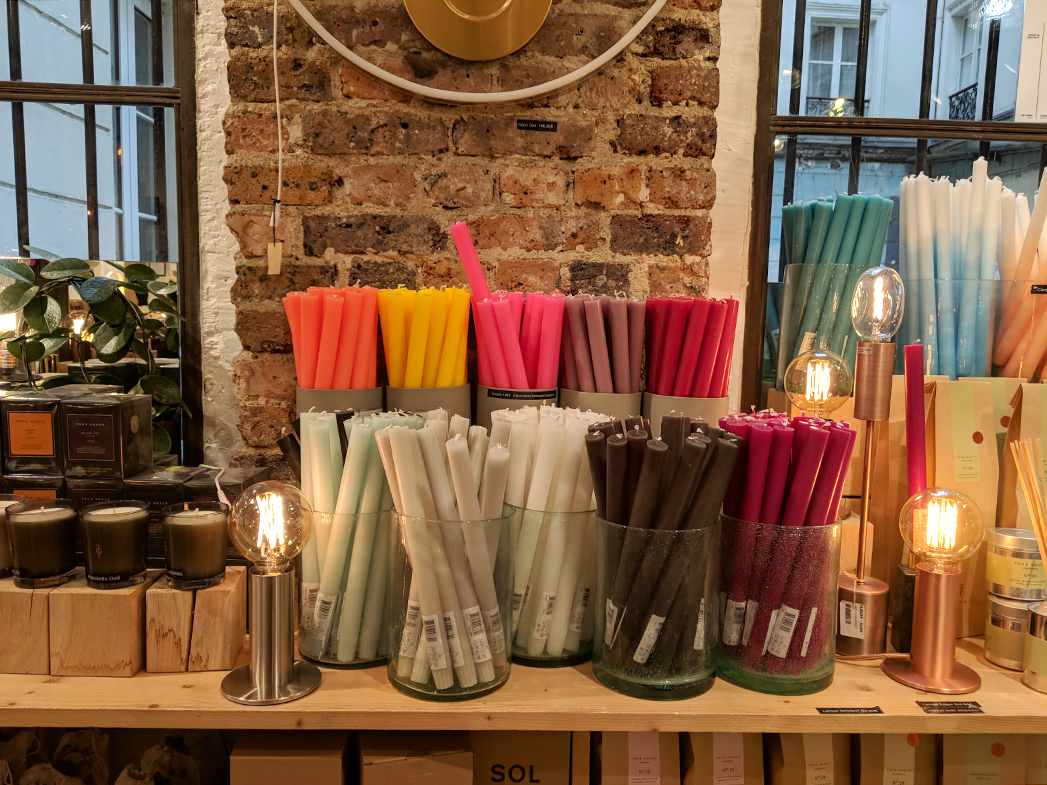 I fell in love with this rattan sofa, made by House Doctor – a Danish brand that doesn't sell in the US.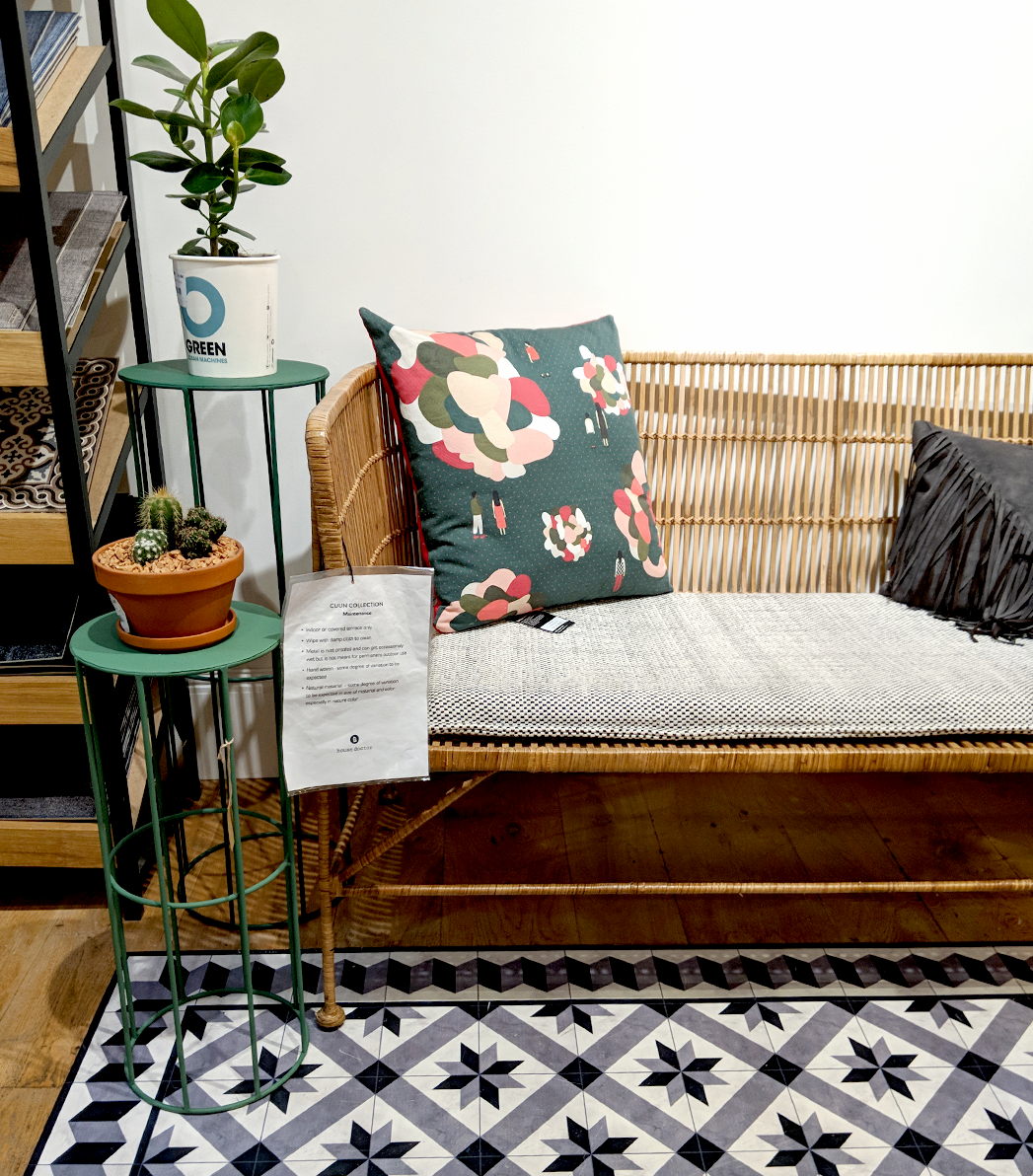 And this velvet sofa, too. Both were reasonably priced, to add to the frustration. In the end, I bought a lightweight woven rug here to put on my shabby old couch at home and some half-price ribbon.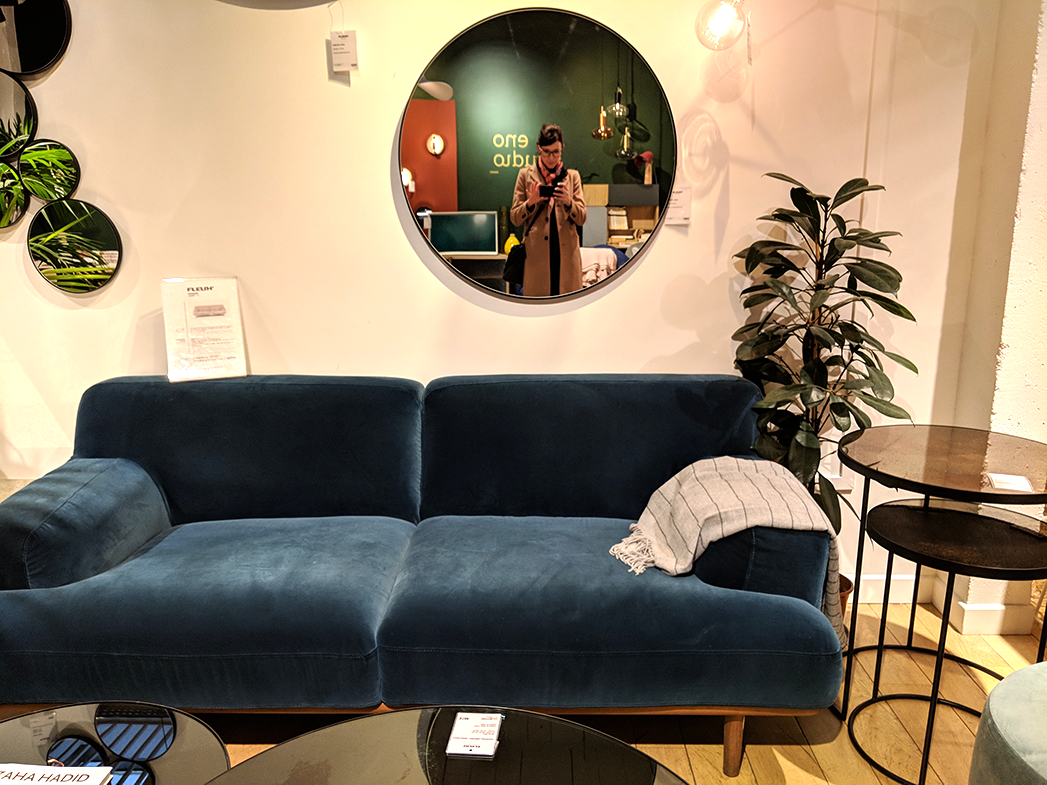 We brought a lot more home from the other houseware shop of our trip: E. Dehillerin is the place where Julia Child famously bought her cookware and was right around the corner from our apartment.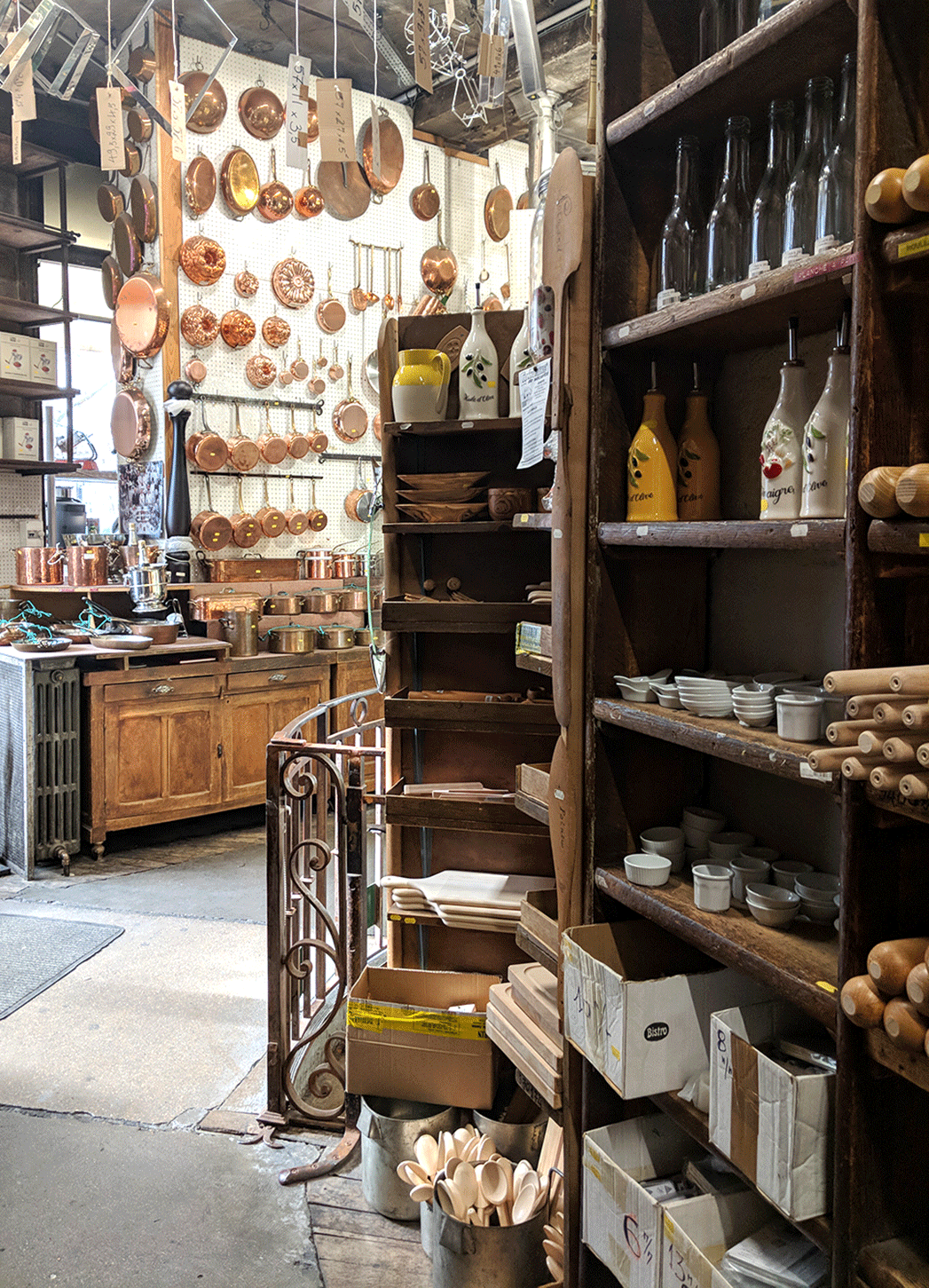 They have a system here where you have to look up the sticker on a pan you like and then run to a binder at the end of the shop to look up the price and it takes forever to do that while deciding which one to buy. But the staff is very helpful and speak perfect English.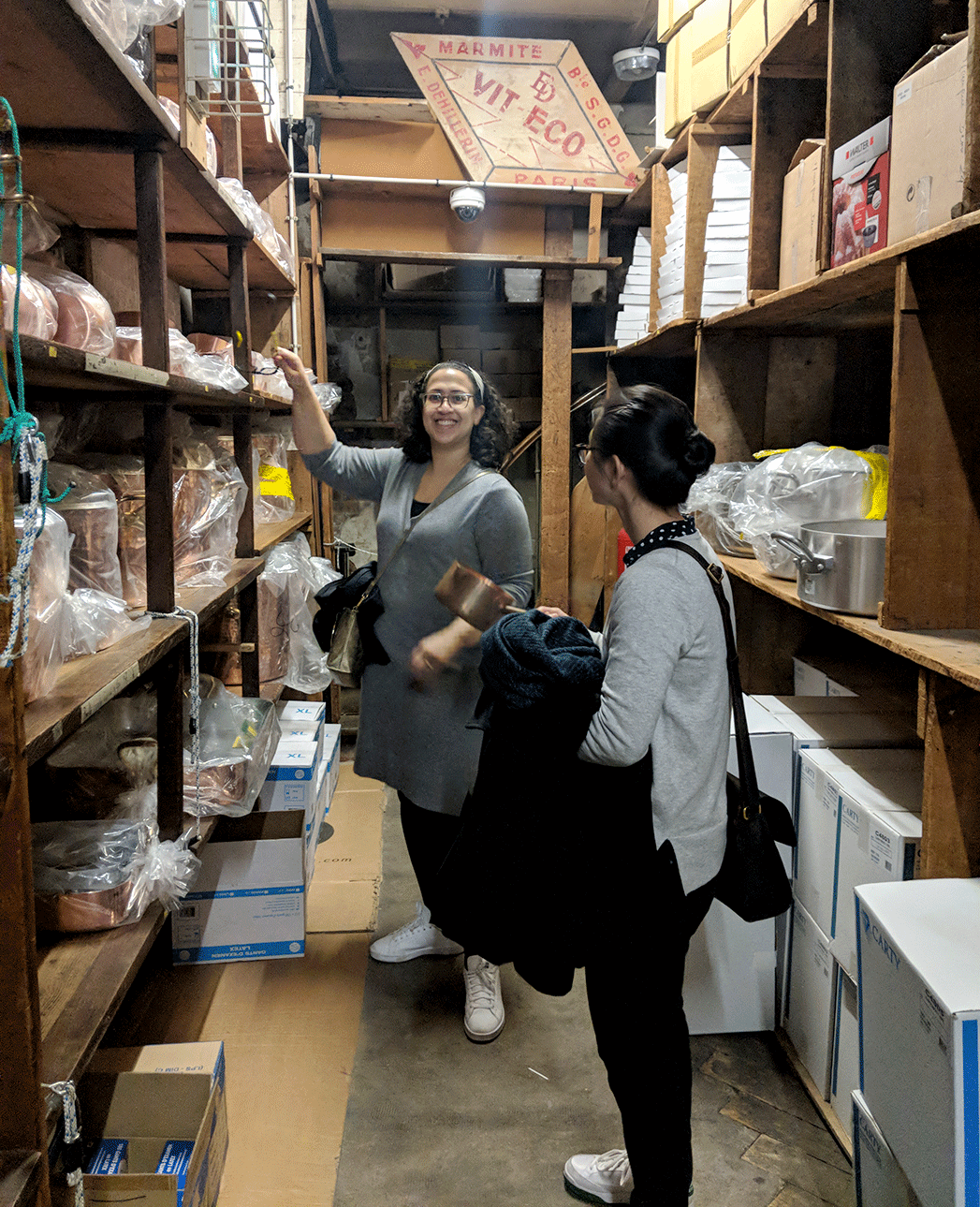 Margaret took home a covered copper pan and took home an oval copper pan with an open top. And we all took handfuls of wood-handled cheese knives.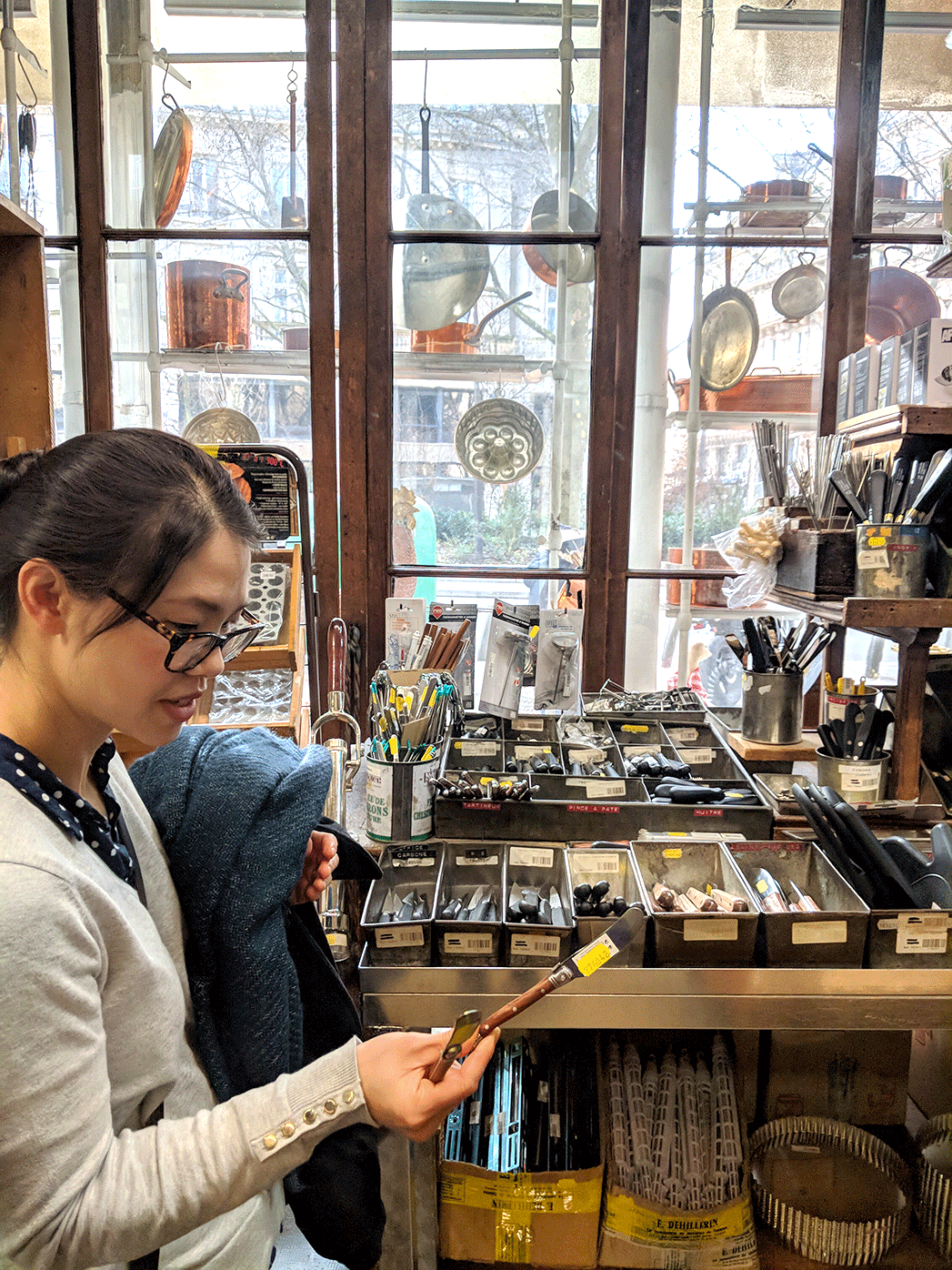 We also did some damage on the housewares front at the Galeries Lafayette home store. The Danish ceramics there were deadly good (do we need to go to Denmark next?). Next, on to clothes, perfume, chocolates and baby goods!