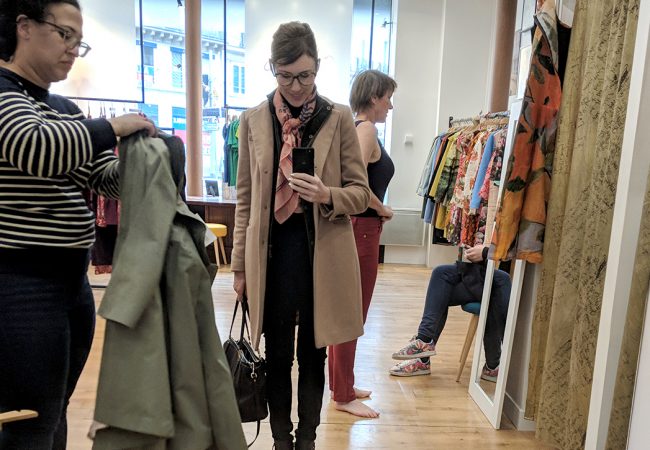 Where to Shop Paris: Dresses
We came home from Paris with 9 new scarves, 6 dresses, 6 sweaters/tops and 4 coats between the 3 of us. I'm still so impressed at the new wardrobe that my friend Jackie assembled. She rarely shops in the US – being exceedingly practical and finding it annoying to match her petite hourglass figure. Practically everything she touched in Paris was a perfect fit! It is majorly helpful (dangerous) to be there during at the end of the twice annual "soldes" sales across all of France that run in July-August and January-February. Plus, all these shops do VAT refunds, so you get another ~12% back when you do the paperwork and scan your forms at the airport.
1. Galeries Lafayette is a perfect concentrated place to stop a real Paris shopping spree. To start, it's gorgeous with that 100 year old glass dome. In 10 floors, you can breeze through some great French brands like Comptoir des Cotonniers, Cos and Princes Tam Tam without dashing around town for their stand-alone boutiques. And, they're very used to tourists so a good way to ease into your French.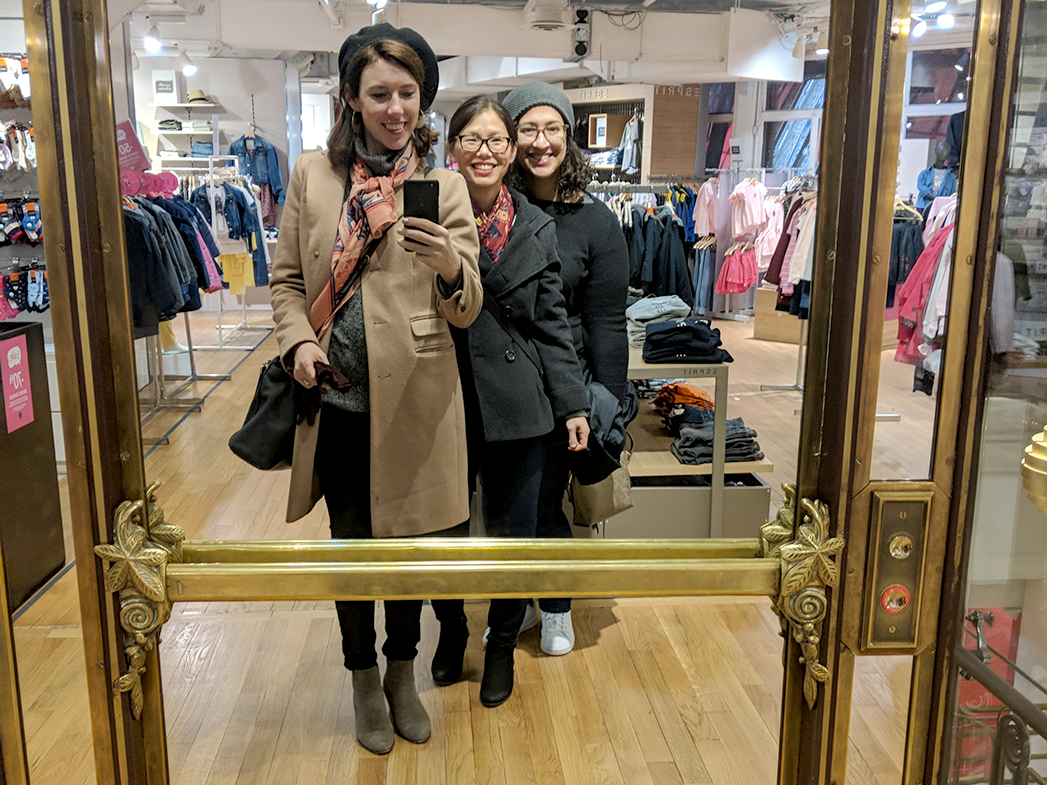 2. Heroines is the opposite of Galeries Lafayette, a tiny tucked away boutique in Le Marais. A female designer makes flattering dresses and coats designed to flatter real women's figures. Slightly vintage, styling – beautiful rich colors. Margaret was the first to try on just one thing and the very talented sales woman soon had us all decked out head to toe in perfect dresses accessorized with belts and jackets. I wore mine the first day I was back to a blood bank event.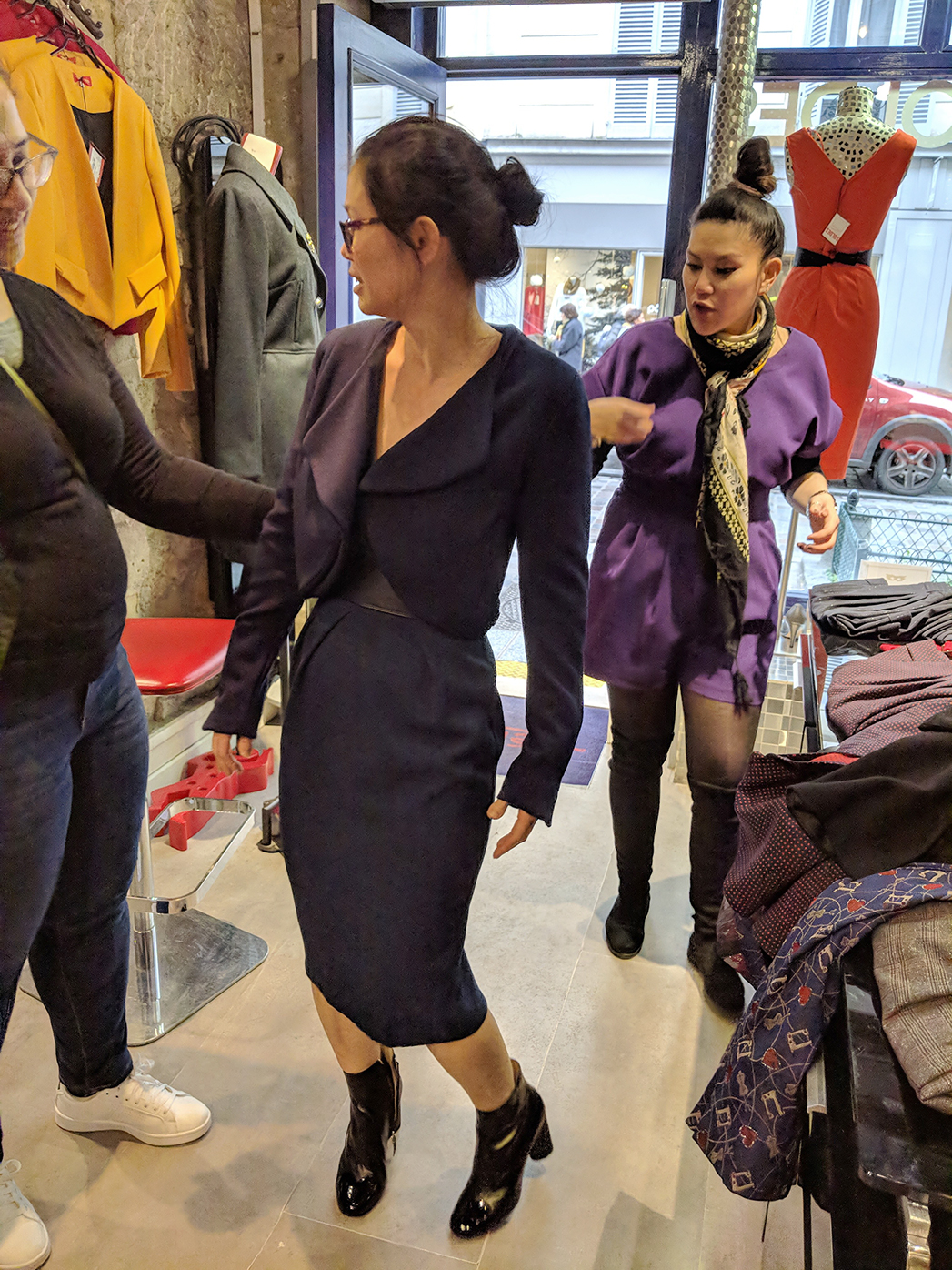 3. Anne Elisabeth is another small boutique led by a woman designer with a vintage flair. This was right across from our apartment, so we only made it across the street before buying a dress and two coats and having to return right home again to drop off our bags. A little more casual, bright than Heroines but just as cute.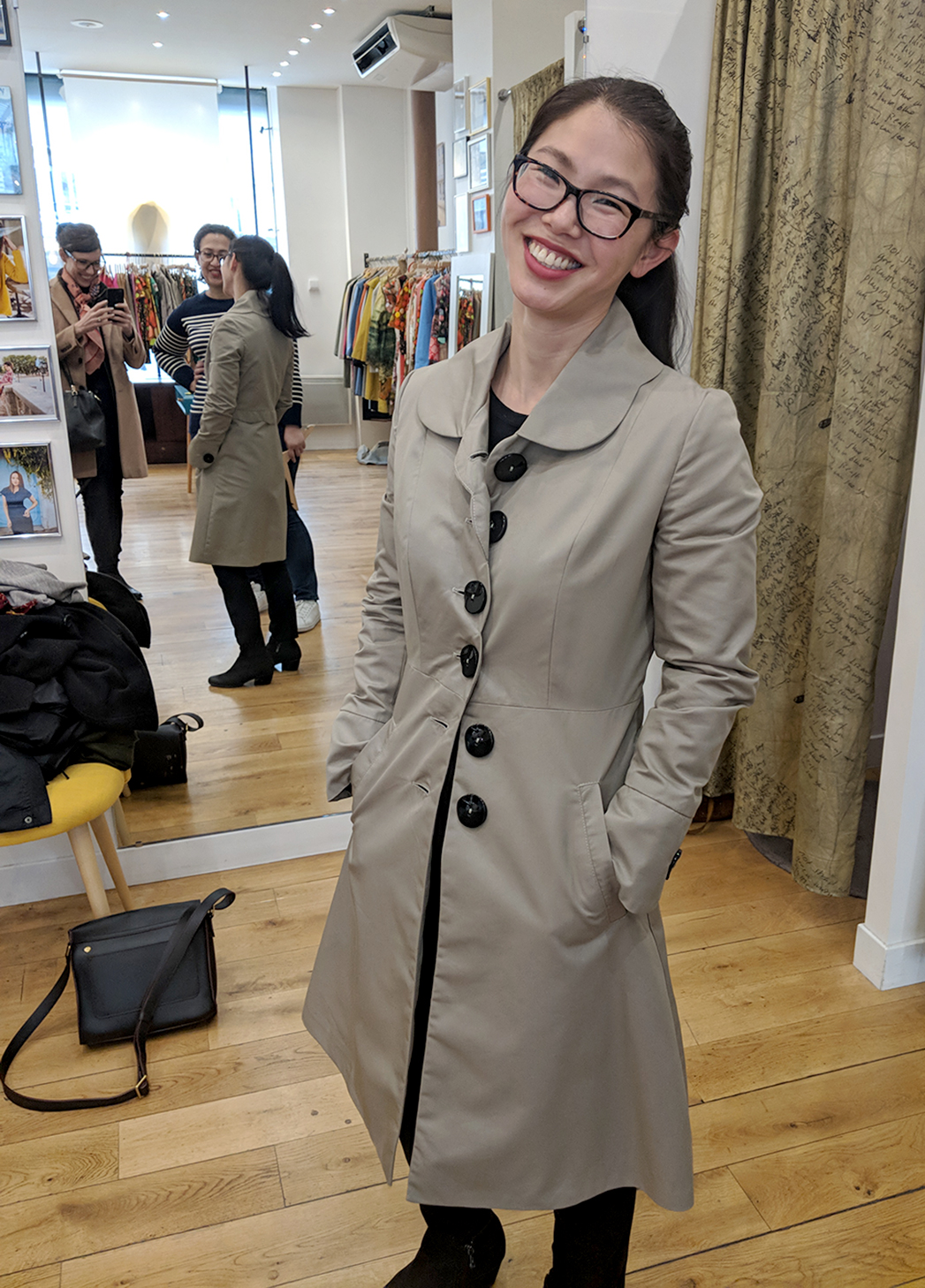 Voila! So many beautiful dresses to bring back from Paris!