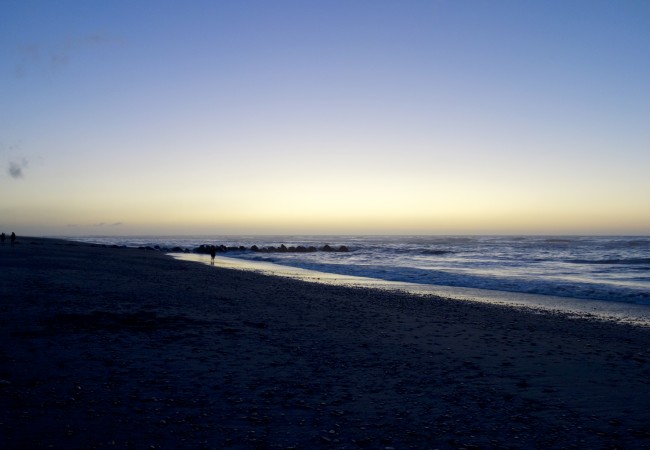 Glow Worms and Blue Gorges in Hokitika, New Zealand's West Coast
Rob and I headed south along the west coast road from Motueka for the final few days of our trip. Highway 6 is known as a famously beautiful drive in New Zealand, with lush rain forests and beaches along the way. It's also, in the classic New Zealand style, a fairly slow two lane road with lots of one lane bridges and camper vans.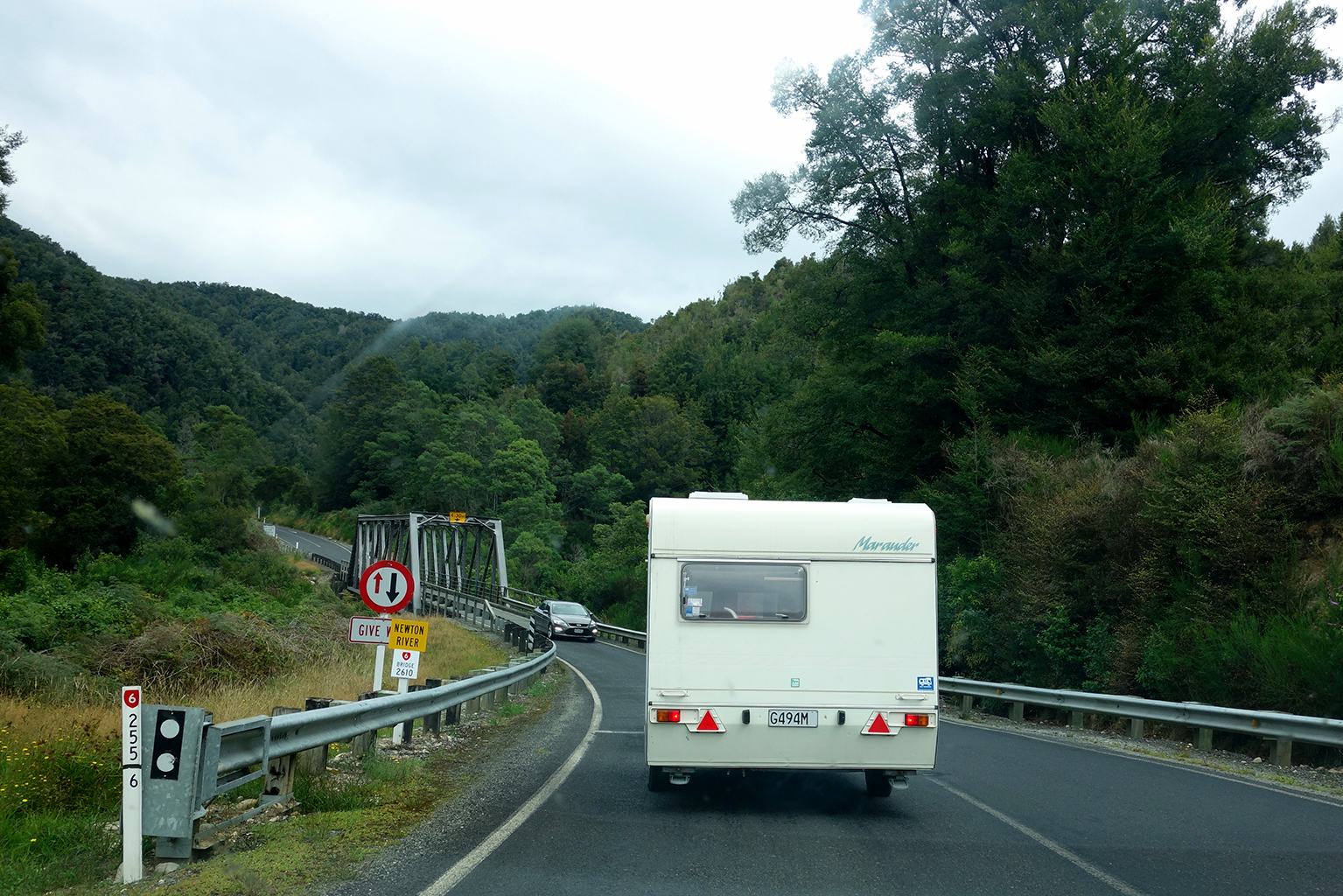 Our plan was to drive to the famed Punakaiki area for a brief beach hike. However, rain forests do tend to rain a lot and it was unappealingly pouring when we got there.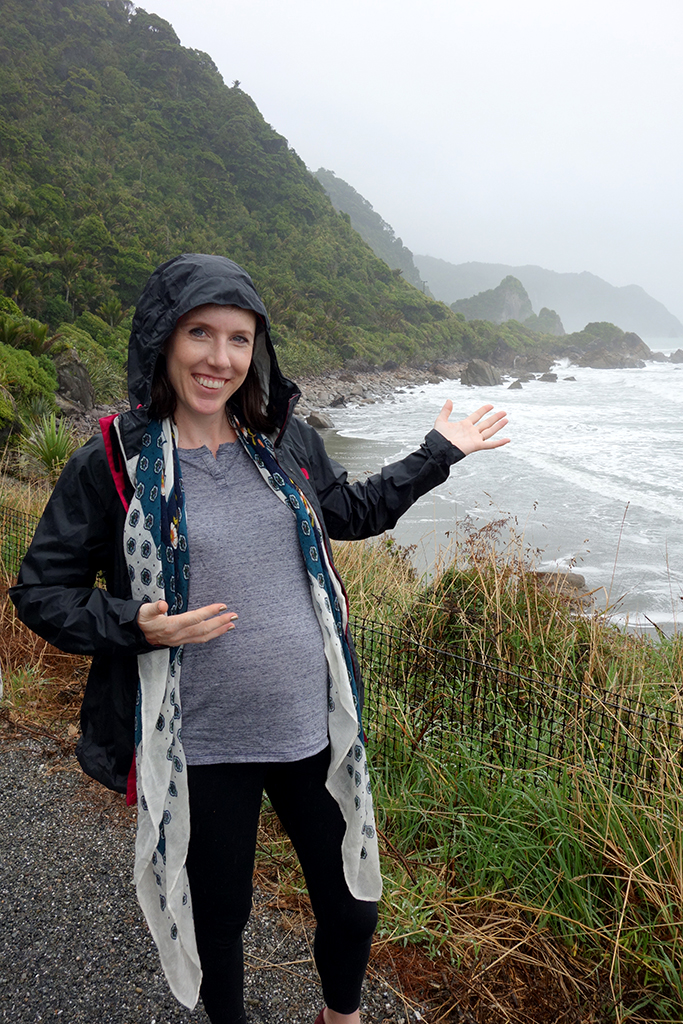 Straight on to Hokitika instead, where the storm clouds were just clearing when we arrived. This is 5:00 on main street, Saturday night, at the peak of summer tourist season.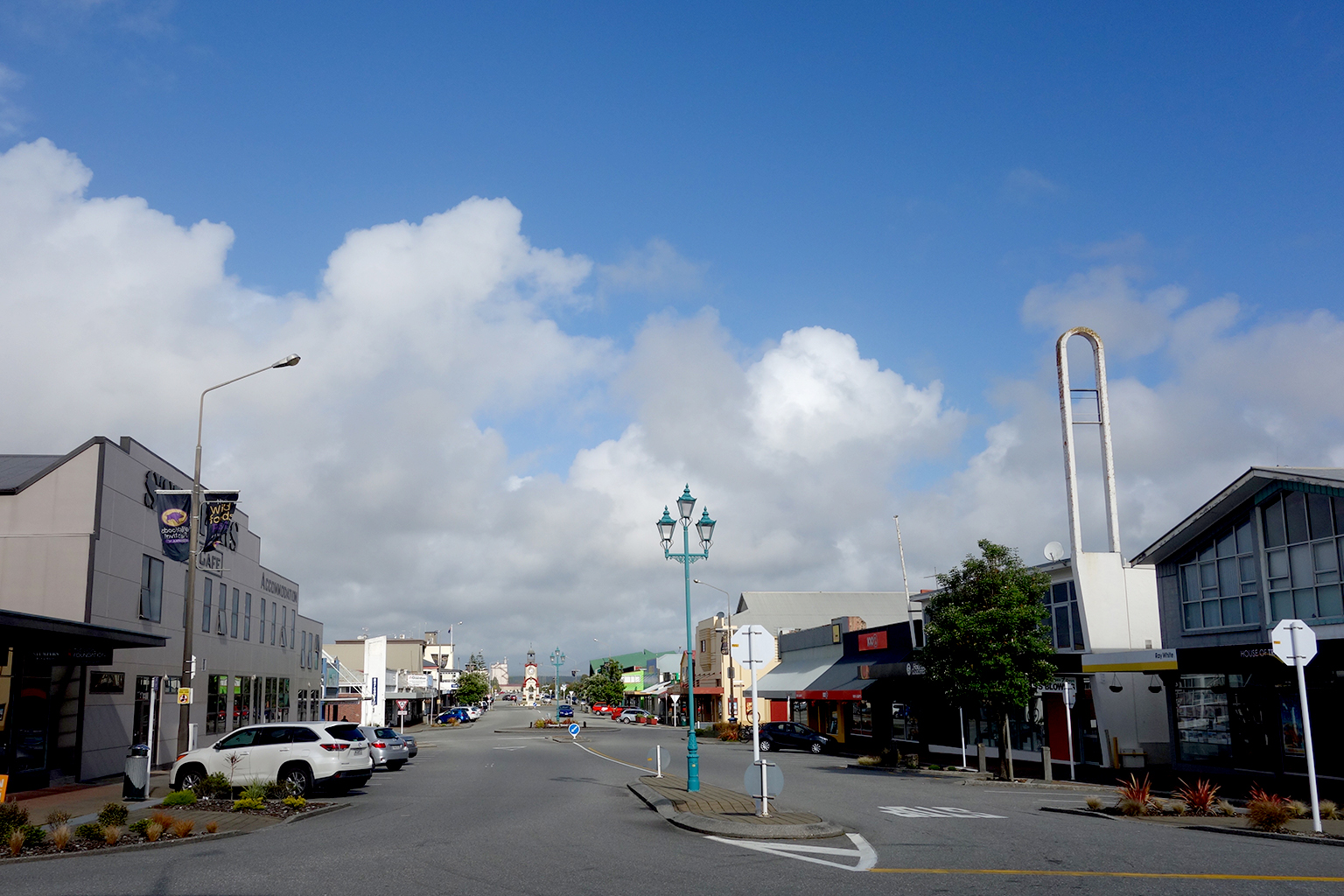 Town runs alongside miles and miles of open beach. Hokitika puts on a driftwood art contest every January.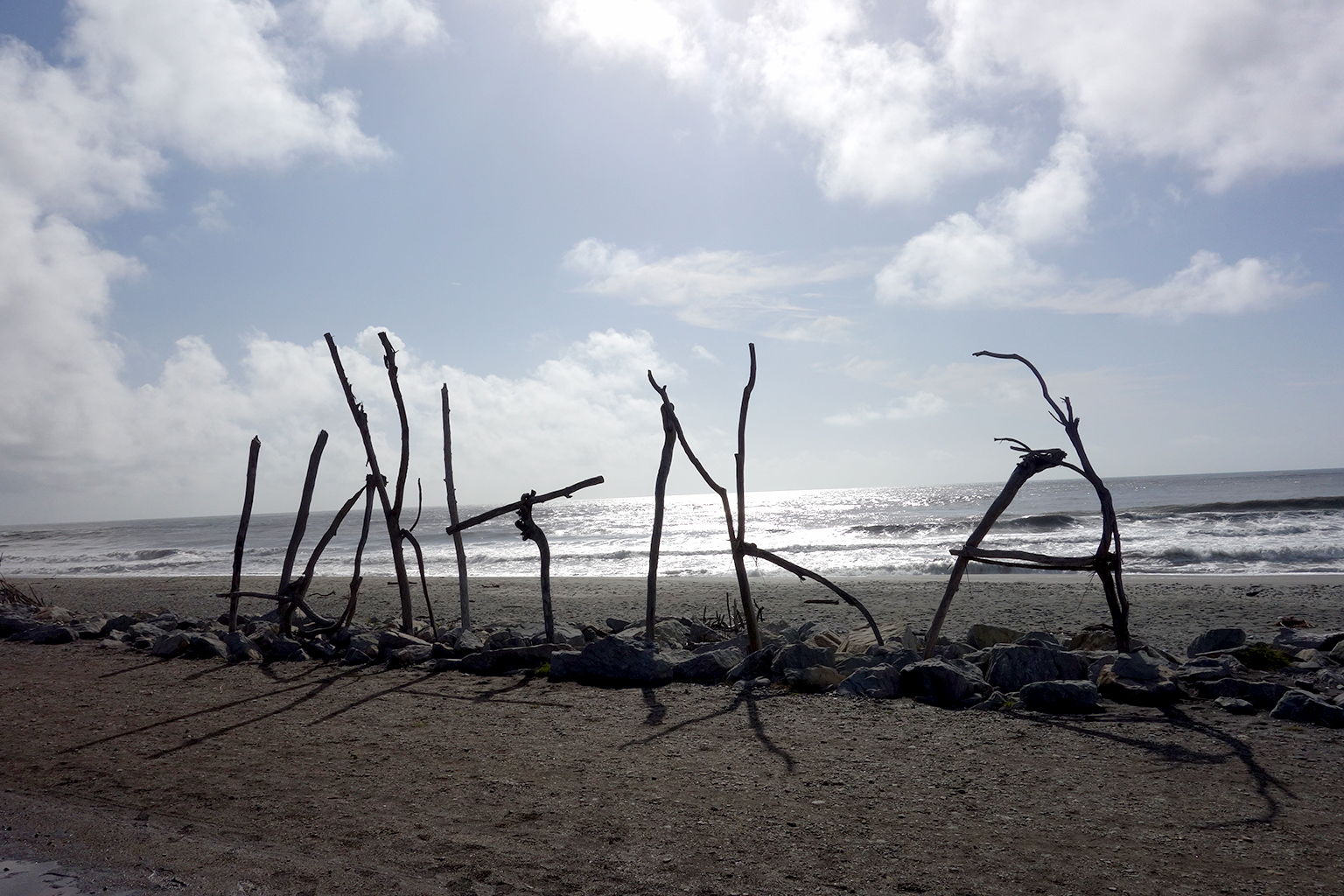 New Zealand has 18 historic carnegie libraries, including this formidable example that Hokitika has turned into a civic museum. It's ambitiously sized for a town that is still under 3,000 residents.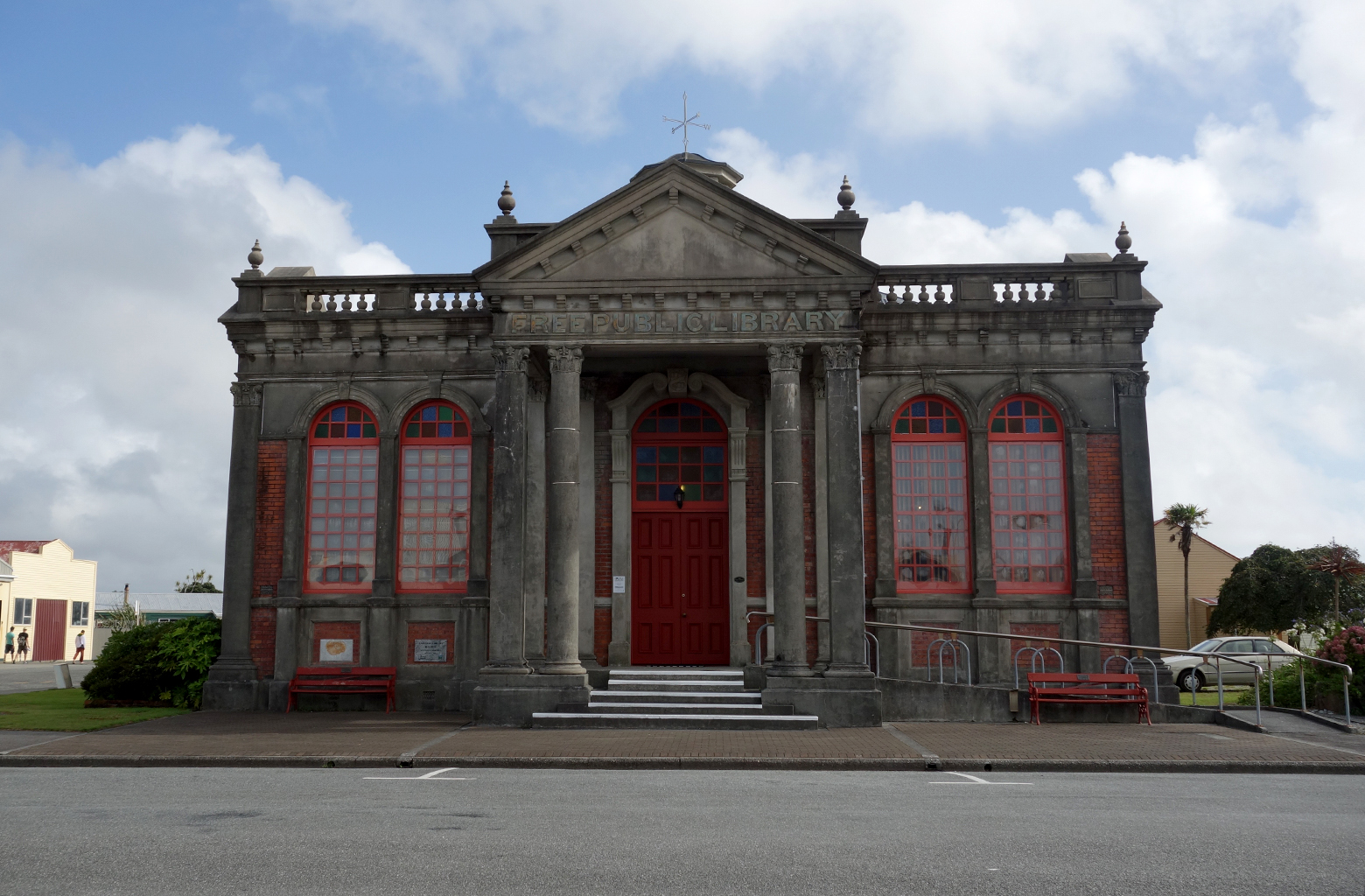 Rob and I had pizza for dinner in one of the few restaurants open downtown and then headed to our really nice camping spot between the beach and a lighthouse at Shining Star.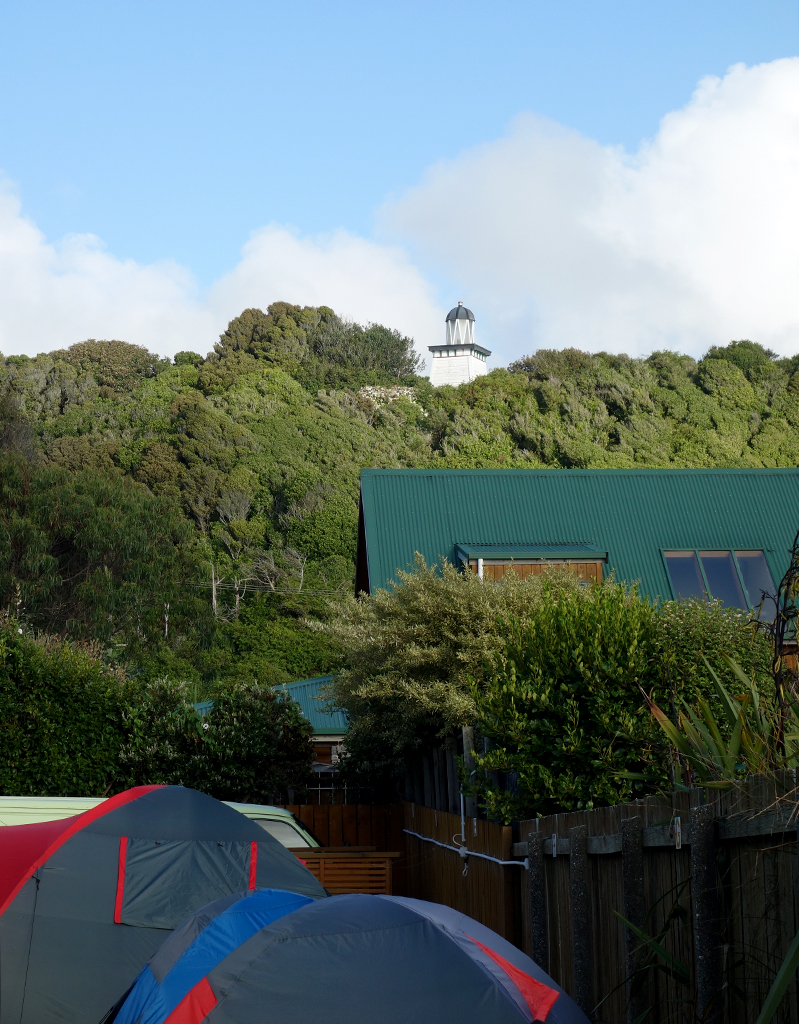 You have to wait until it's really dark before going hunting for glowworms, so Rob and I took a dusk hike along the beach.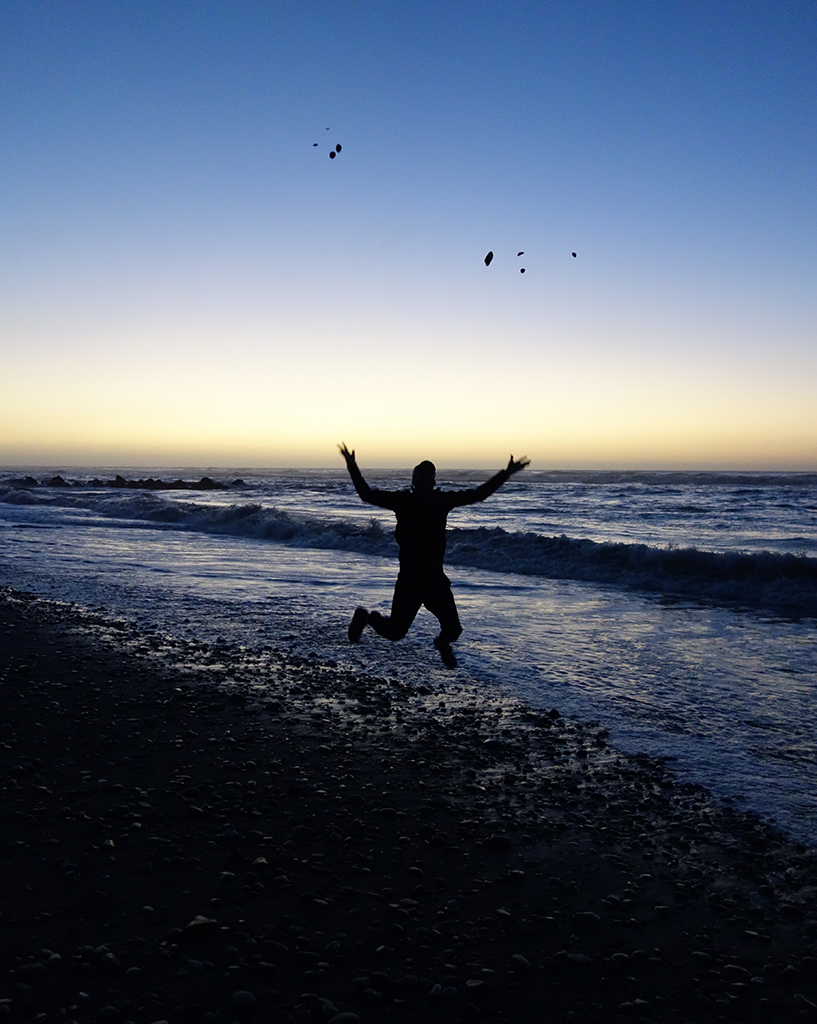 The driftwood sculptures make for interesting obstacles as you walk along the sand. This hand was about 7 feet tall!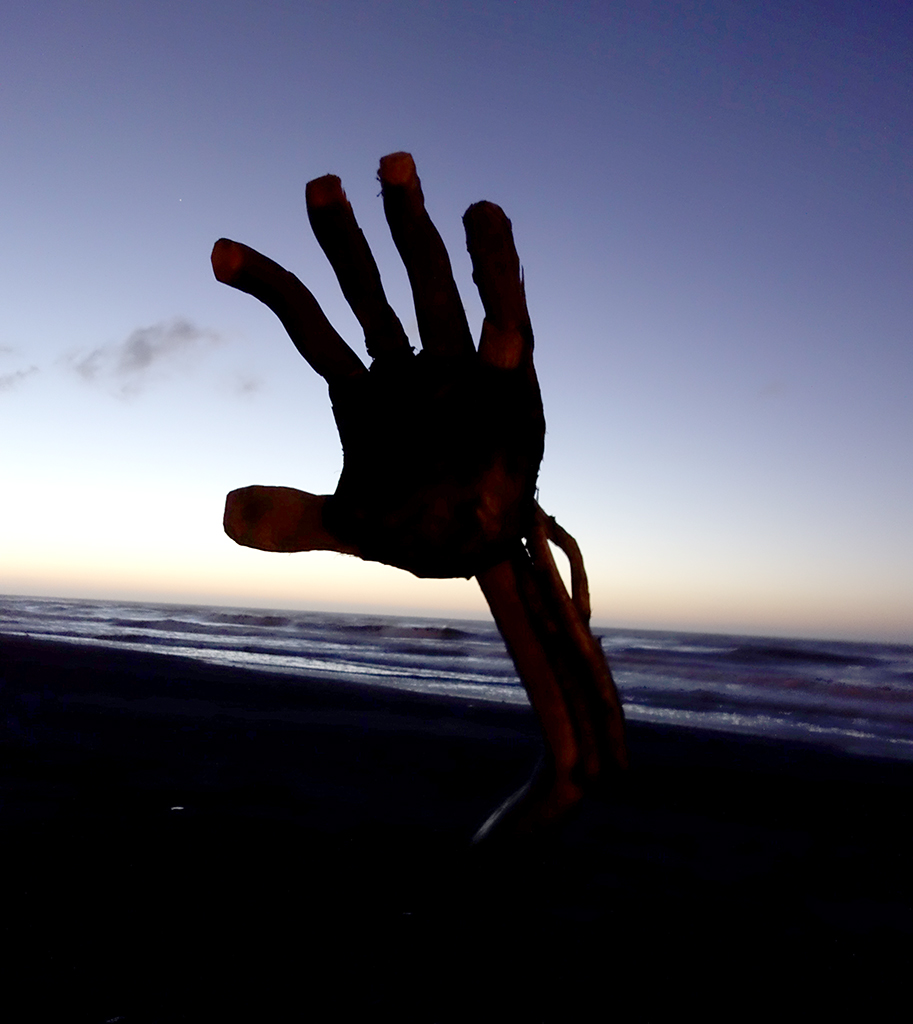 Around 9:30, we crossed the road behind our campsite for the glow worm dell. With hushes voices and no lights, we walked carefully along a dirt path doing our best to avoid the other sight-seers. At first, it looked like light coming through the trees, but once we adjusted we could see hundreds and hundreds of blue green glow worms all along the sides. So magical!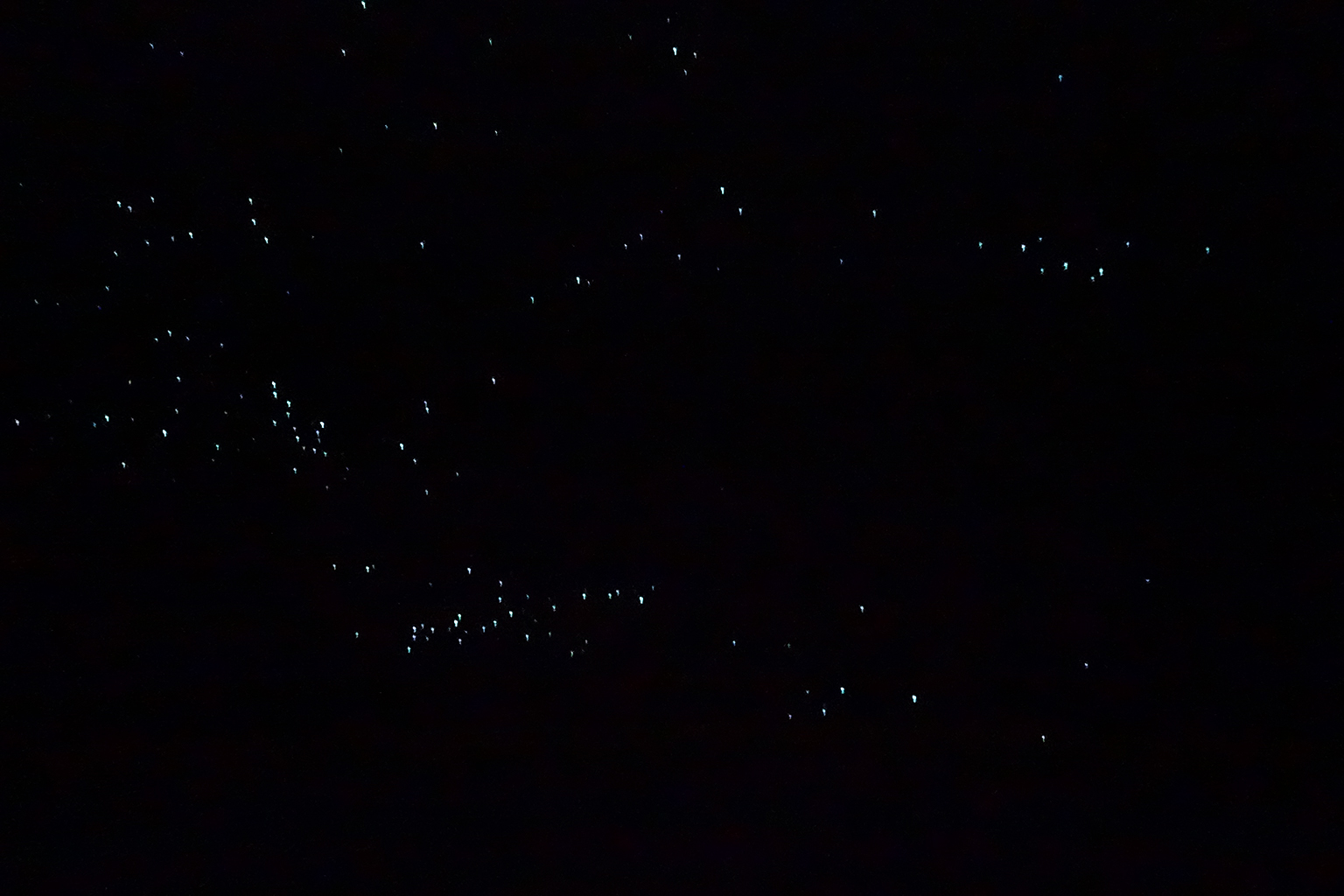 We stopped by the dell in the morning to get a sense of how big the space was and to see if we could spot any sign of the worms in the day. Absolutely no trace – just like we dreamed it.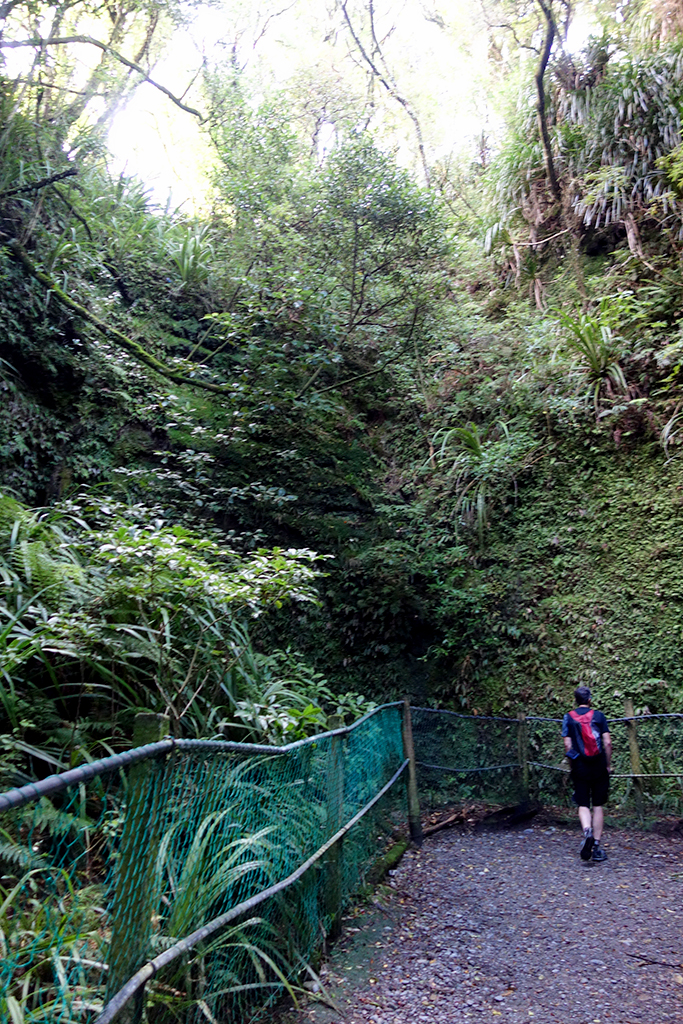 Rob headed off toward the mountains behind Hokitika and I went to town for a coffee and a cheese scone and a popular local bakery.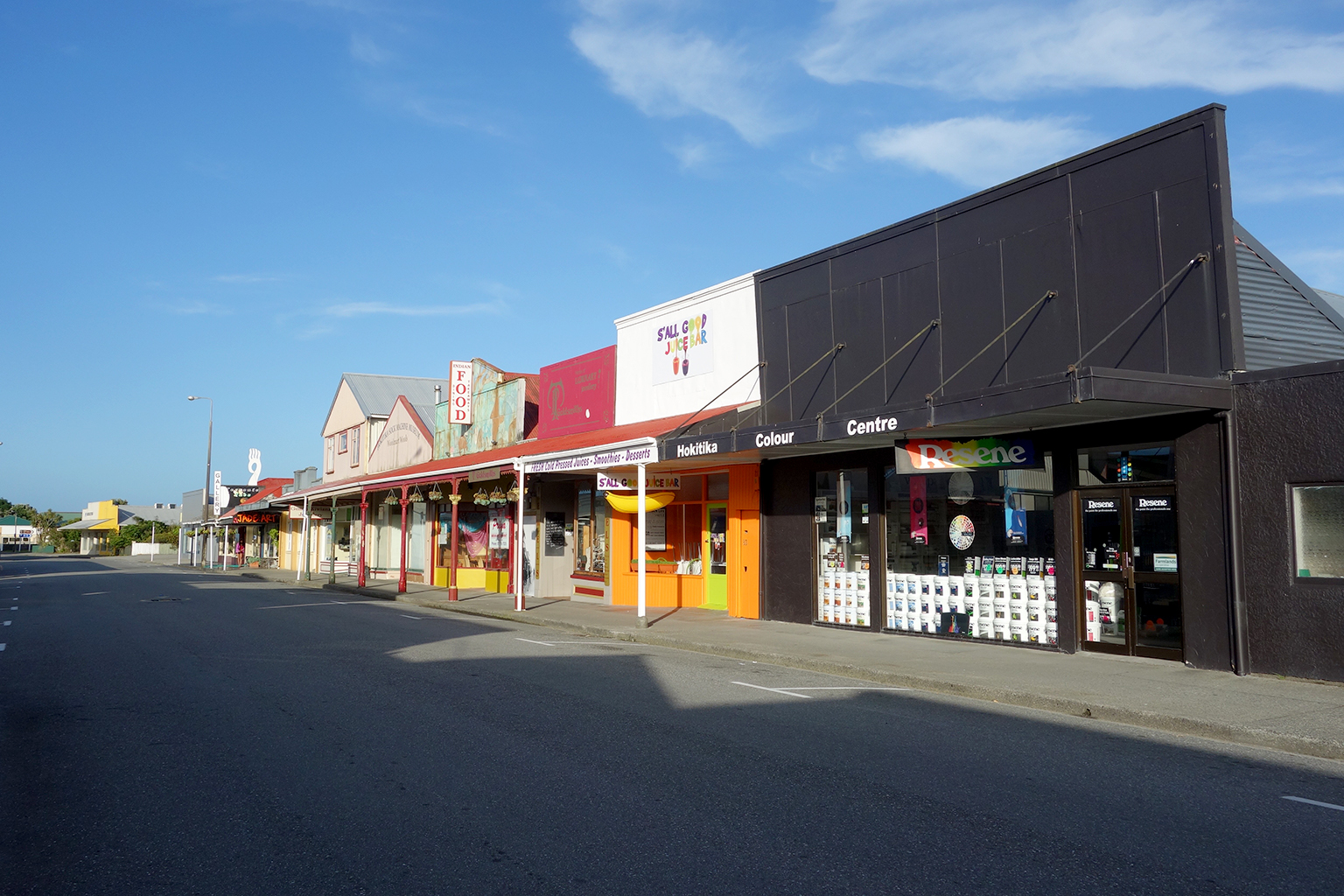 We were headed to the famous Blue Gorge that is about a 30 minute drive through pretty farm land and rivers east of Hokitika.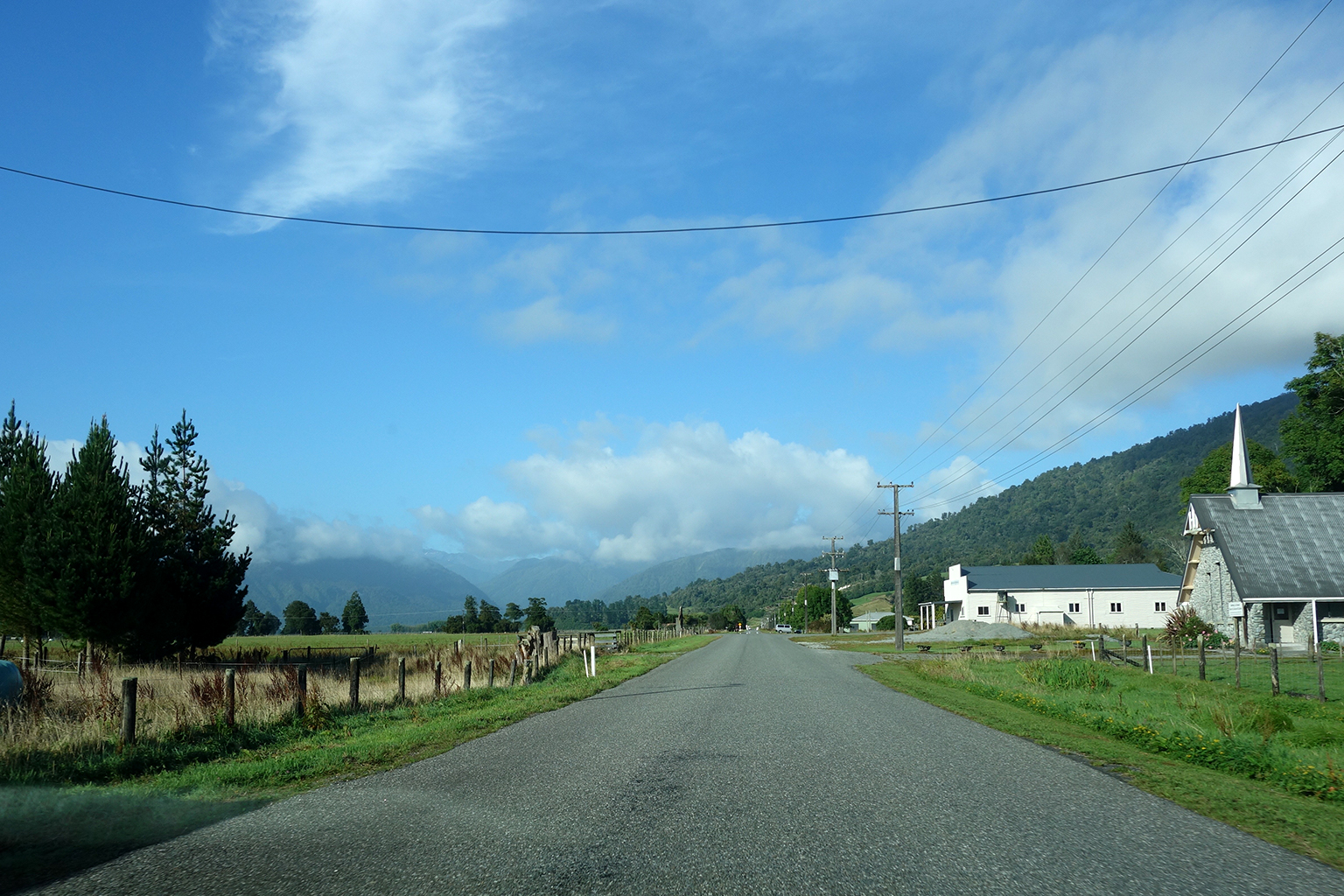 We hiked along a lush rain forest trail with massive tree ferns.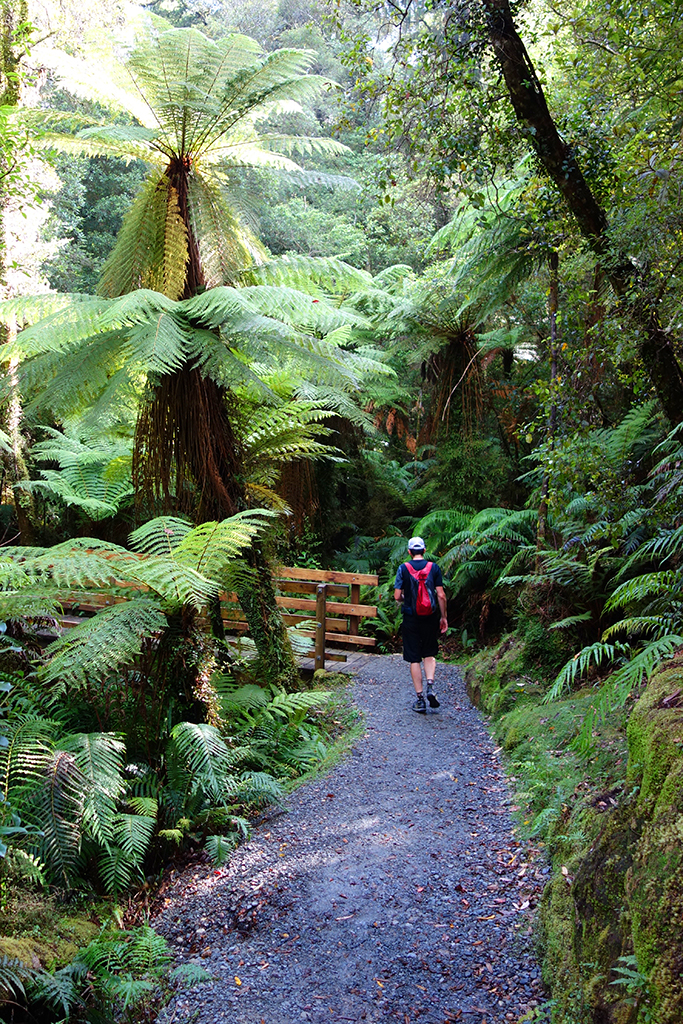 All kinds of interesting mosses and mushrooms along the way too.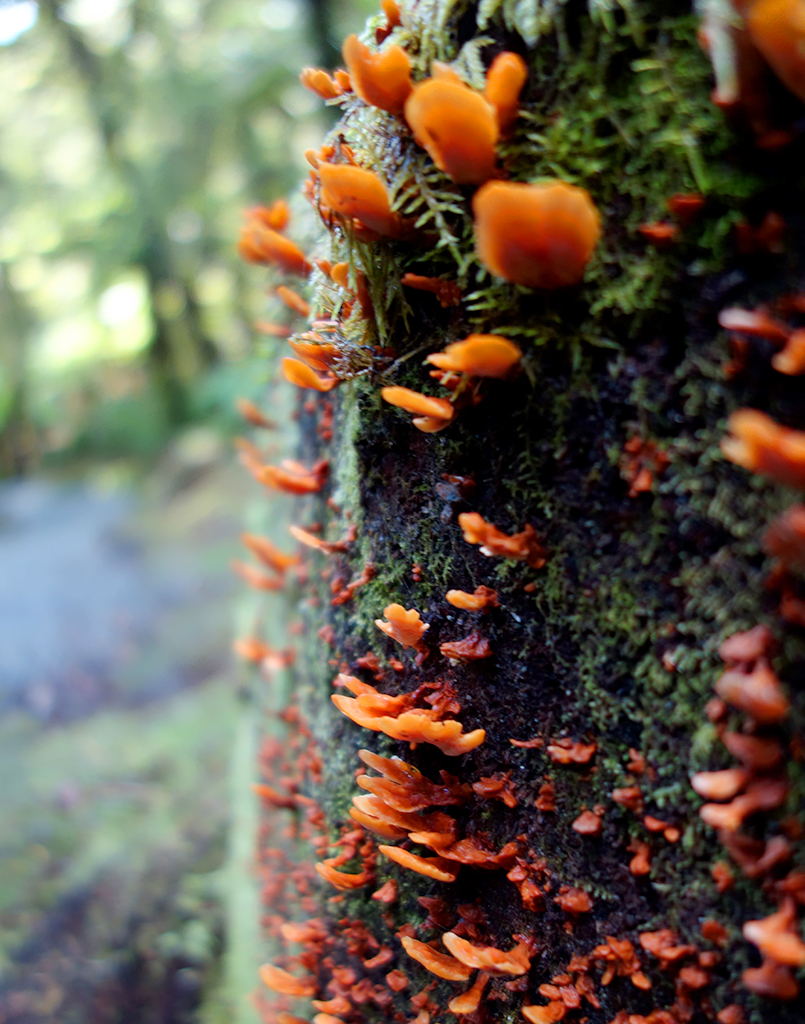 Unfortunately, the Blue Gorge was more milky turquoise when we were there due to silt from the recent rain storm maybe. But still very pretty.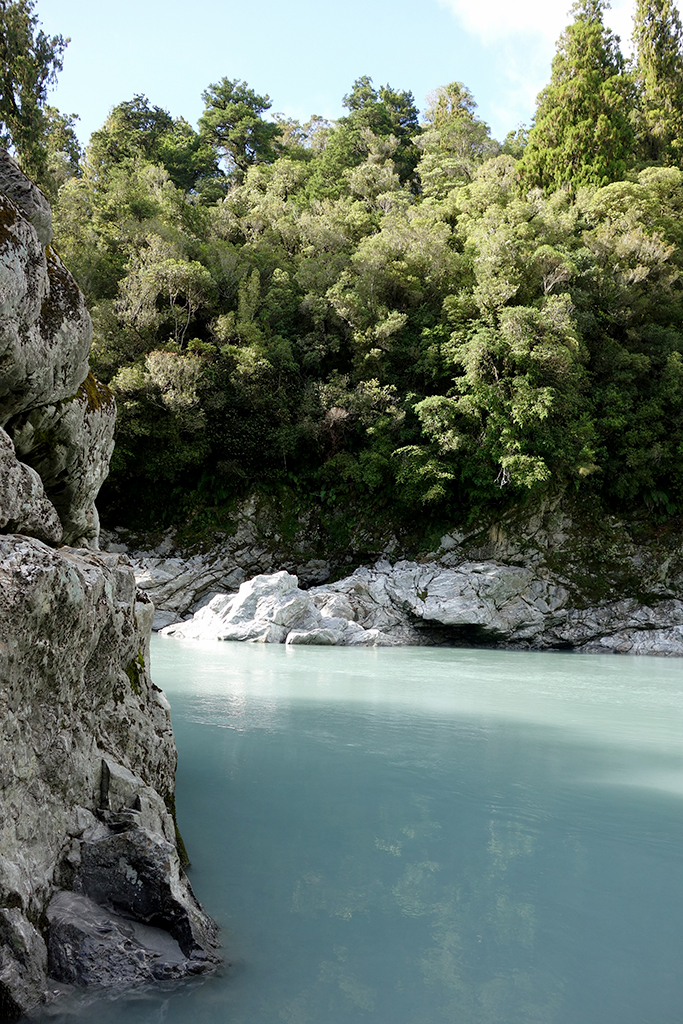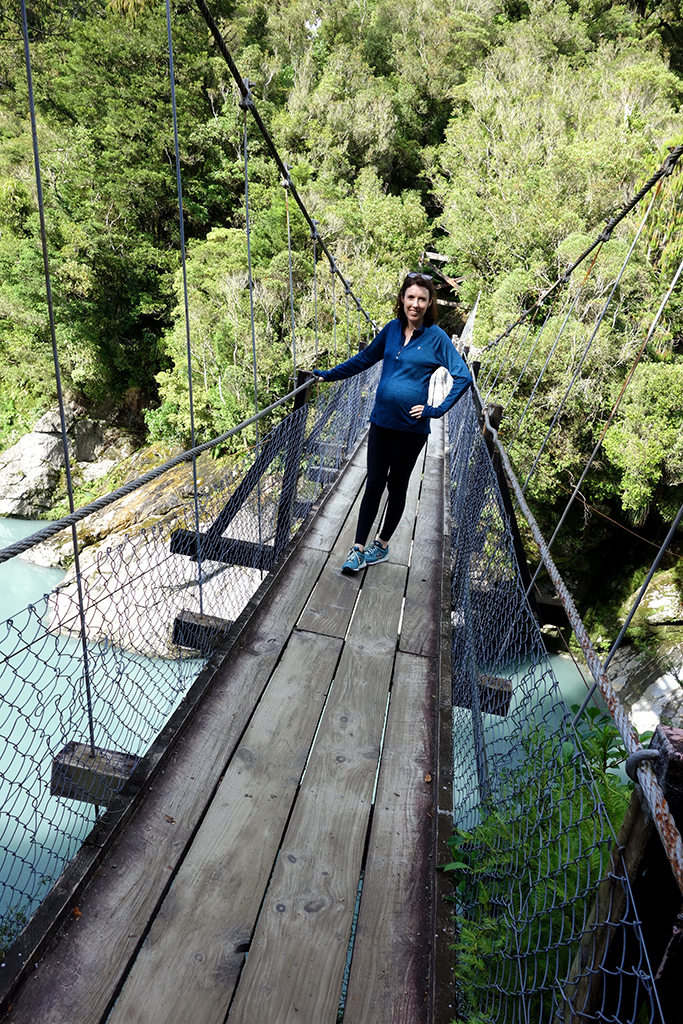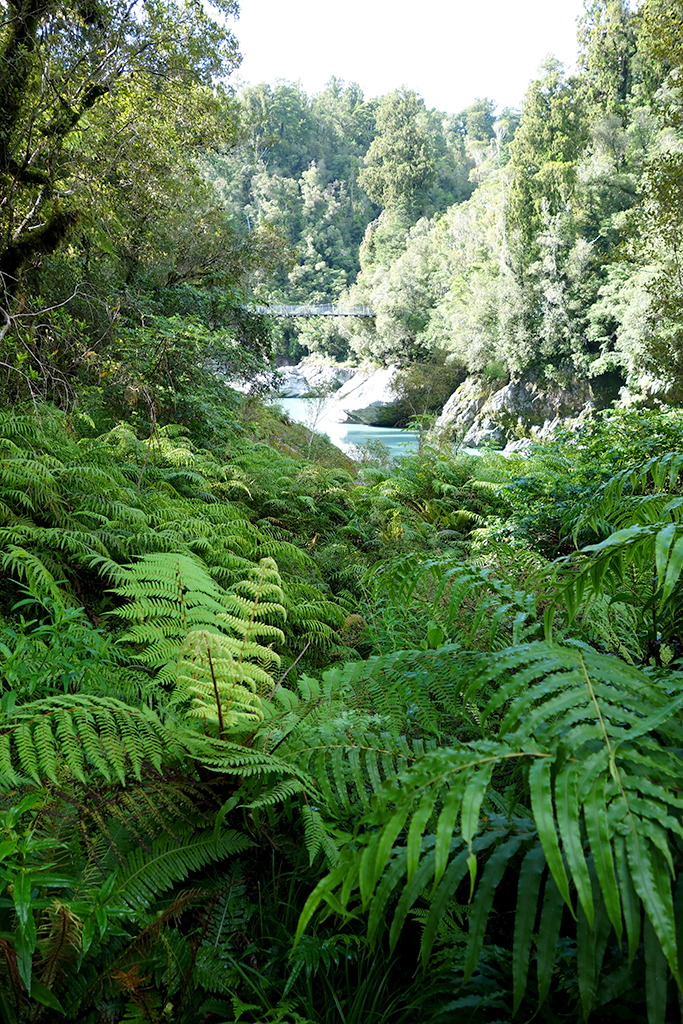 We loaded Rob's bike back on our rental car and headed for glacier country – our next stop along Highway 6 in New Zealand!