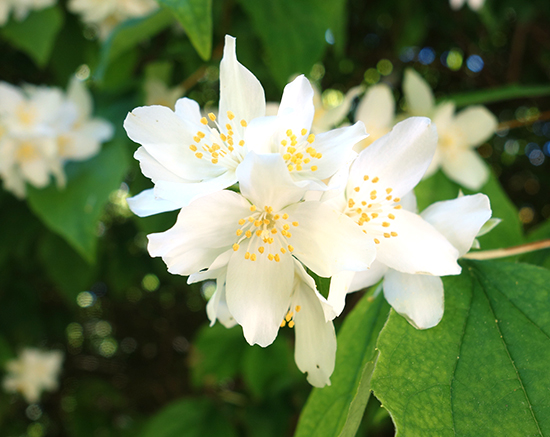 Paris Picnic No. 3 at Parc de Saint-Cloud and the Musee Ceramique
This was my favorite picnic day of our trip! Rob and I picked a park by random on the map: Parc Saint-Cloud looked like it would nice enough. Rob biked over and I took the train. We walked across the Seine and through a small suburban village and found a beautiful lawn with statues and fountains.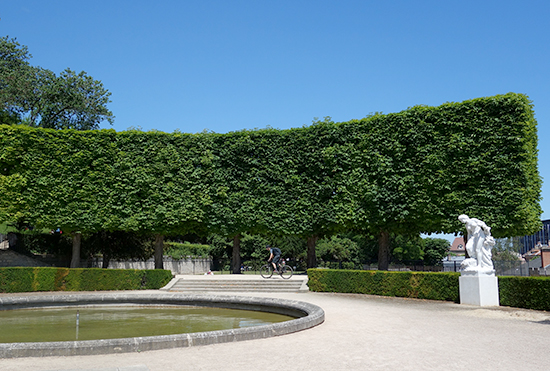 We picked a picnic spot on a shady slope overlooking two long corridors of bright roses and the Eiffel Tower way off in the distance. Such a pretty view of Paris!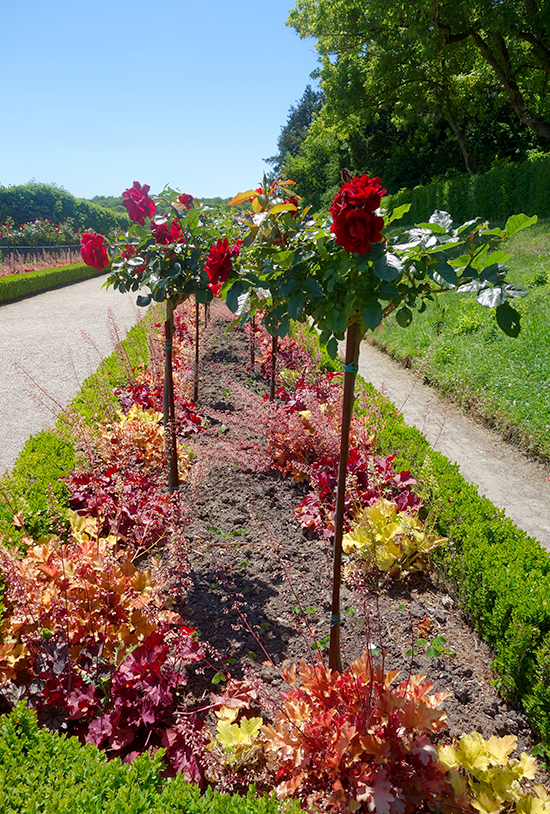 Our picnic today consisted of open-faced smoked trout and cucumber sandwiches with tzatziki and lemon. French strawberries, tomatoes, cheese, chocolate and rosé wine.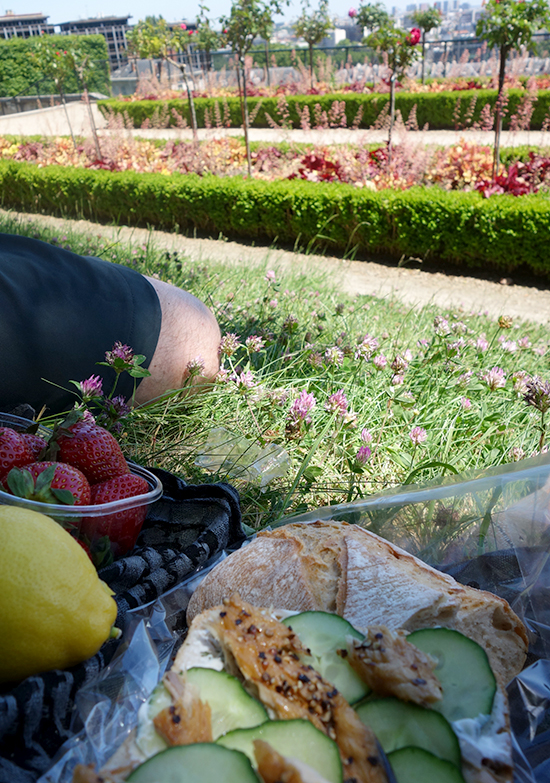 After eating, Rob parked his bike and we wandered around a gated garden with a small lake in the middle. All these blooming flowers smelled heavenly (we still hadn't quite figured out poor Rob's allergy to French flora and picked up any allergy medicine for him).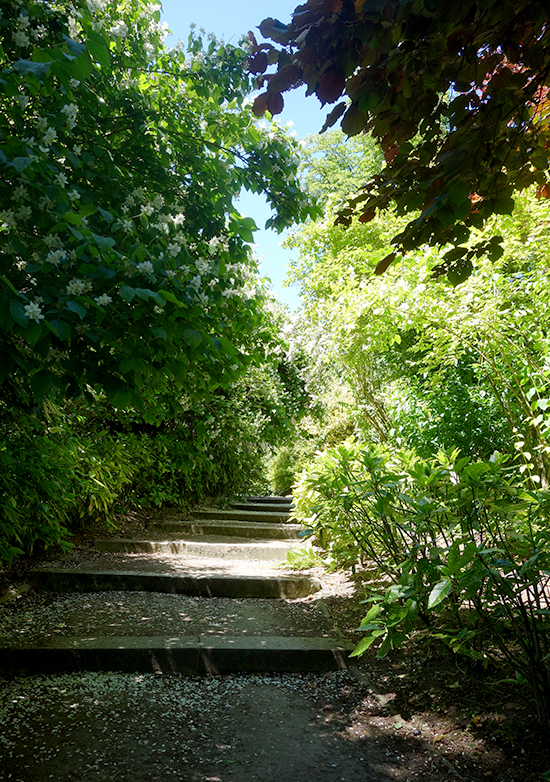 Parc de Saint-Cloud is the site of a former royal chateau from the 16th century and is surrounded by long hunting forests. It still houses Marie-Antoinette's rose garden.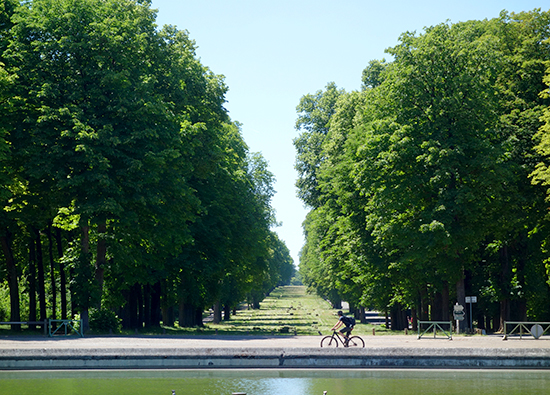 You're on your way to Versailles from the back of the park.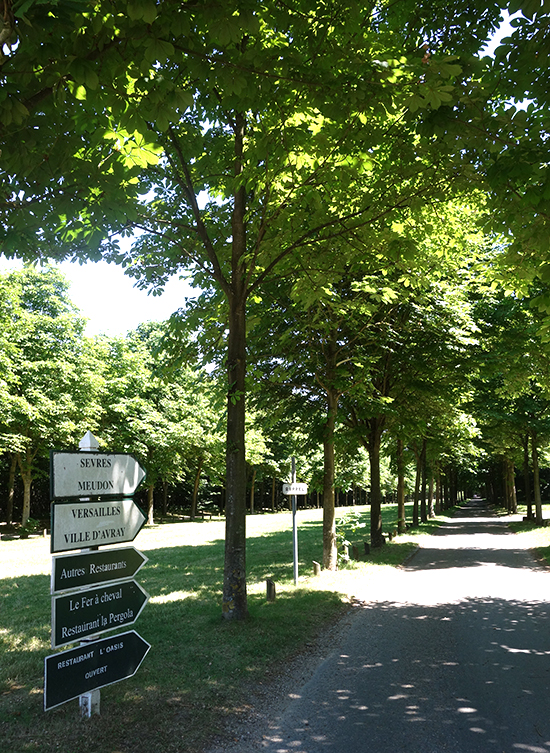 The forests were incredibly lush and pretty. It was easy to imagine being a member of a fancy royal court wandering the grounds with your poodles.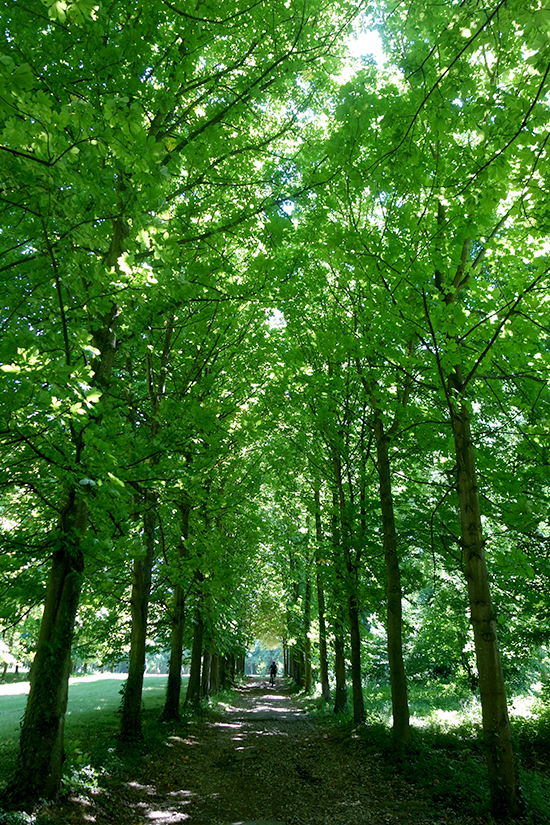 Rob was having fun zipping around on his mountain bike while I walked through the gardens. There were even a couple very short single-track paths here and there.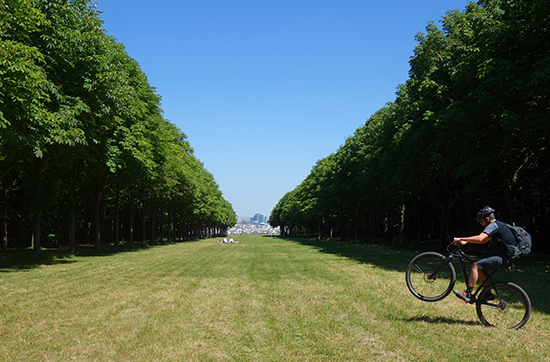 Rob pedaled back home for a meeting while I ducked in to the Musée de la Céramique, also known as Sèvres, Cité de la céramique for a quick exploration. Entrance fee is 6 euro.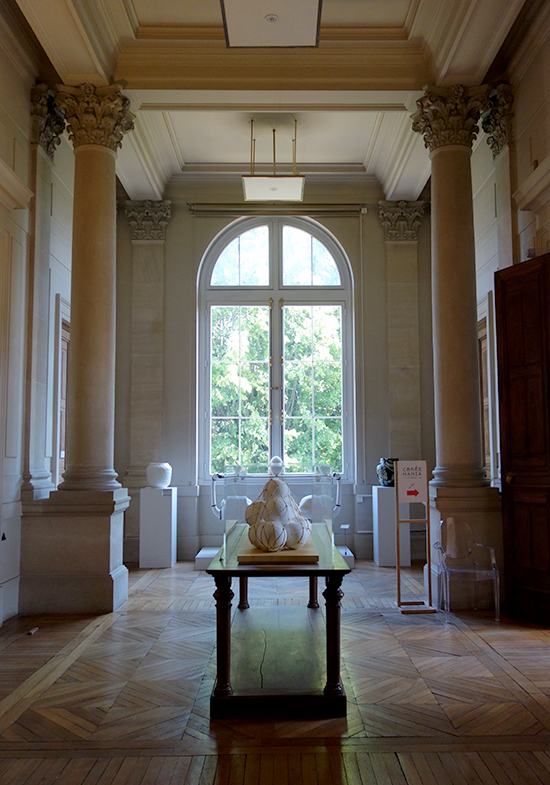 I've been to the Musee D'Orsay and the Louvre on past visits to France – and I've found that it is the smaller, more obscure Paris museums that are really my preference. I love a turn of the century French museum focusing on one topic and largely left alone by big tourist crowds. Creaky parquet floors are a must.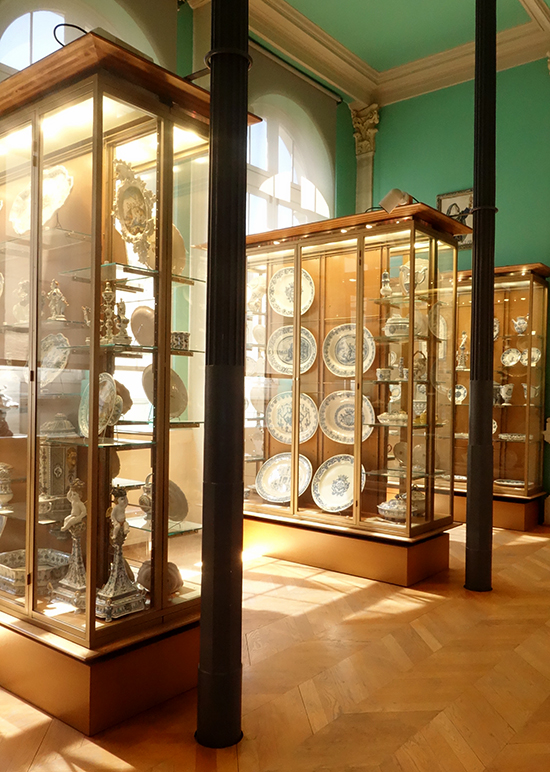 I also happen to be a fan of porcelain. The collection here has examples of ceramics from ancient Egypt and Greece along with slightly more modern pieces from Italy, Japan, China, Turkey and Africa.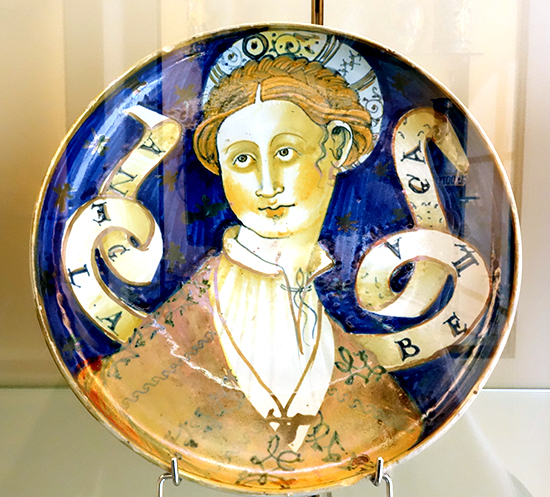 But, really, it was the museum itself that was the real attraction for me. There were only a handful of retirees in there with me. We were far outnumbered by the museum staff.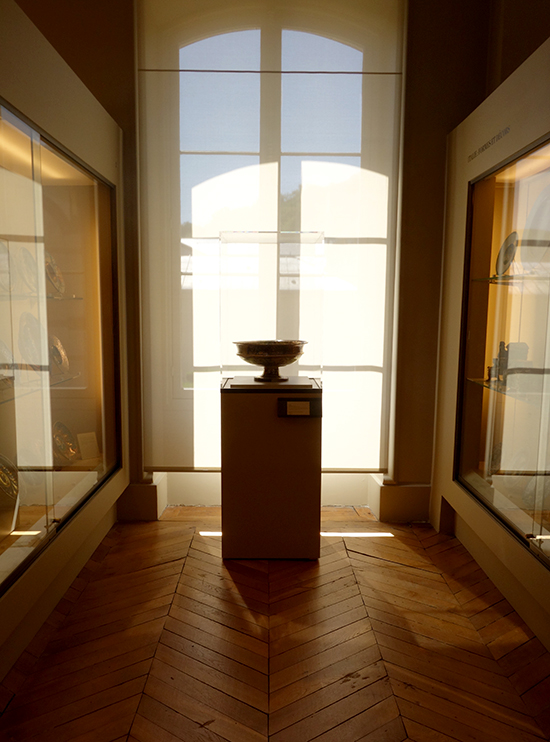 These stairs were equally beautiful and precarious to climb. As with the vast majority of French staircases, these would never pass an OSHA safety inspection in the US. In the back lot, there are still active ceramic studios in the back garden behind the museum.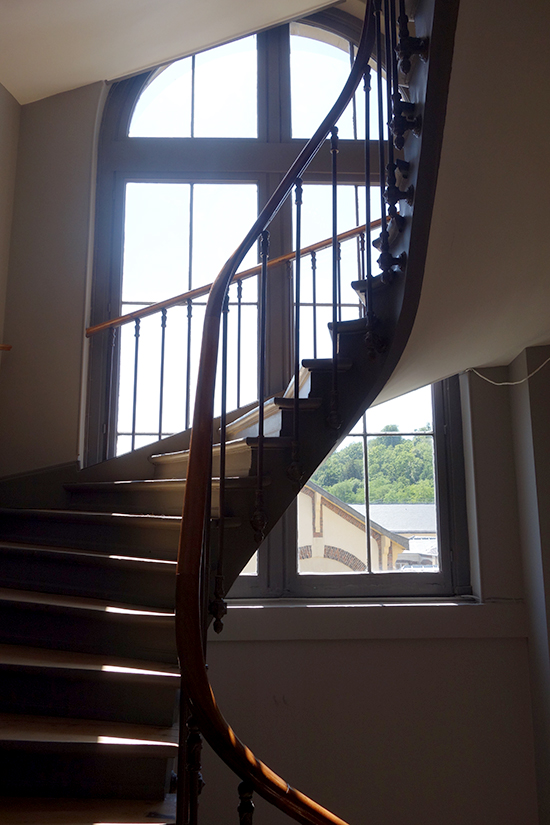 The museum also had a few modern and special exhibitions along with the traditional salons.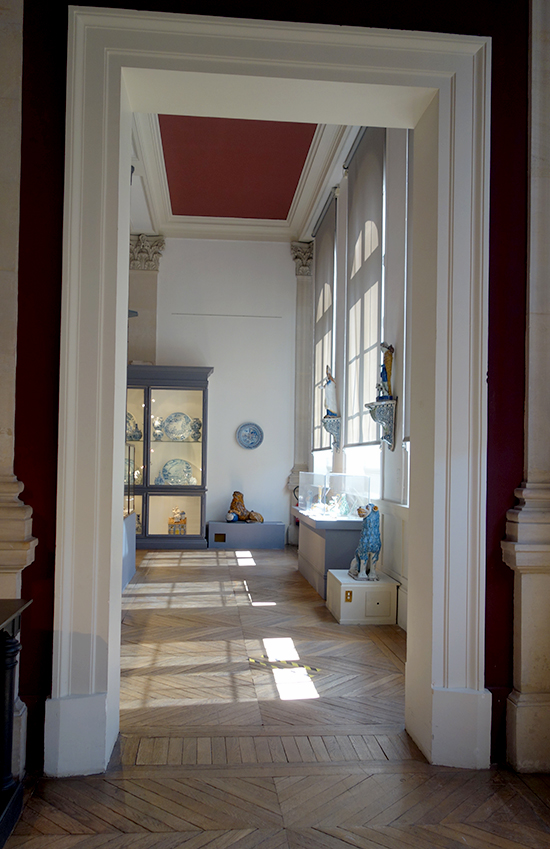 I highly recommend a visit to the gardens and museums of Saint-Cloud for a picnic day away from the summer crowds in Paris!