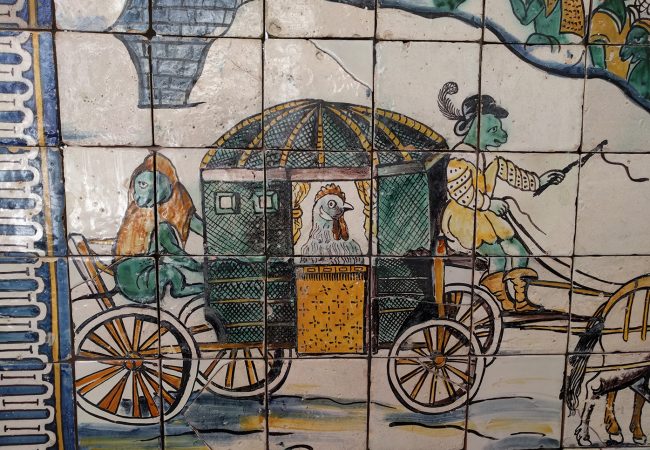 Lisbon's National Tile Museum
Lisbon is packed with so many amazing museums! One of the first on our agenda was the National Museum of tile, aka: "Museu Do Azulejo."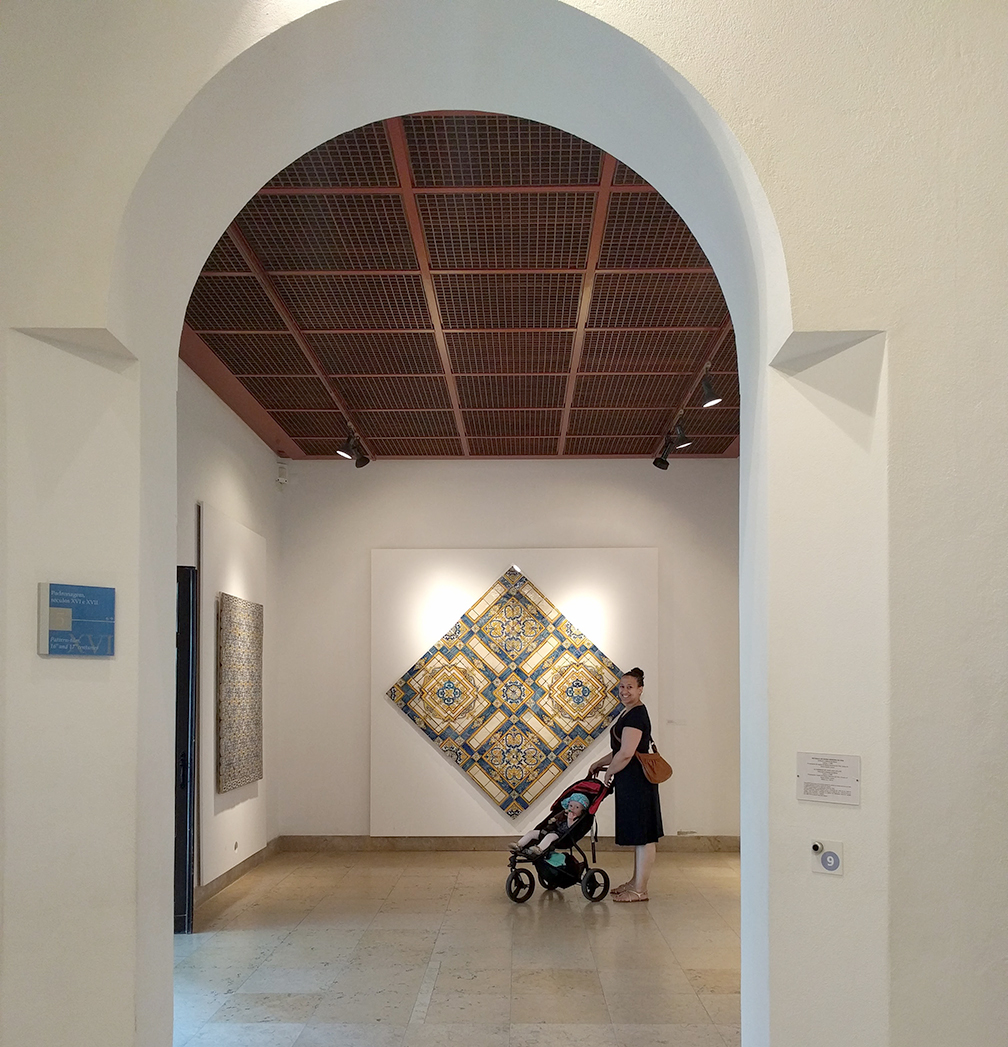 This museum is housed in a 16th century convent on the east side of the city. It's a waterfront walk there from town. Only technically though, since most of the shore is active shipyards and rail lines along the way. I suggest taking the 728 bus instead. Inside the former cloisters is an amazing mix of tiles and religious art.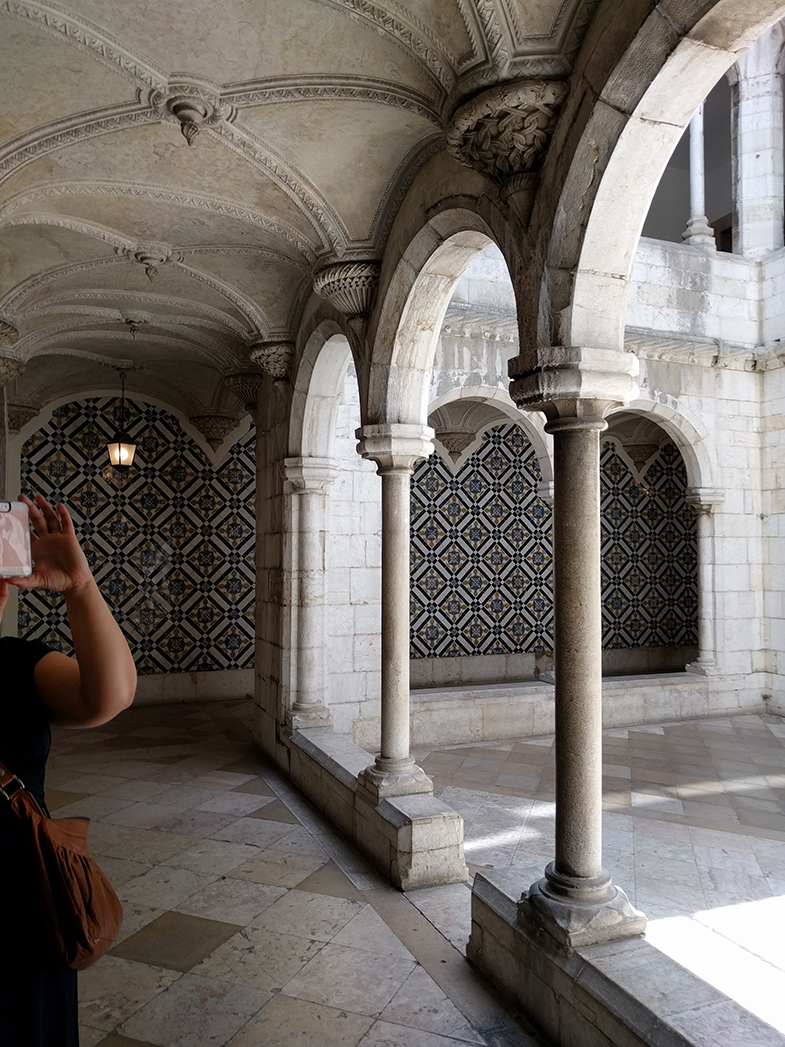 The museum has a nice flow. They start with a collection of tile from the 15th century, showing the process used to make them and even having hands-on displays for the blind.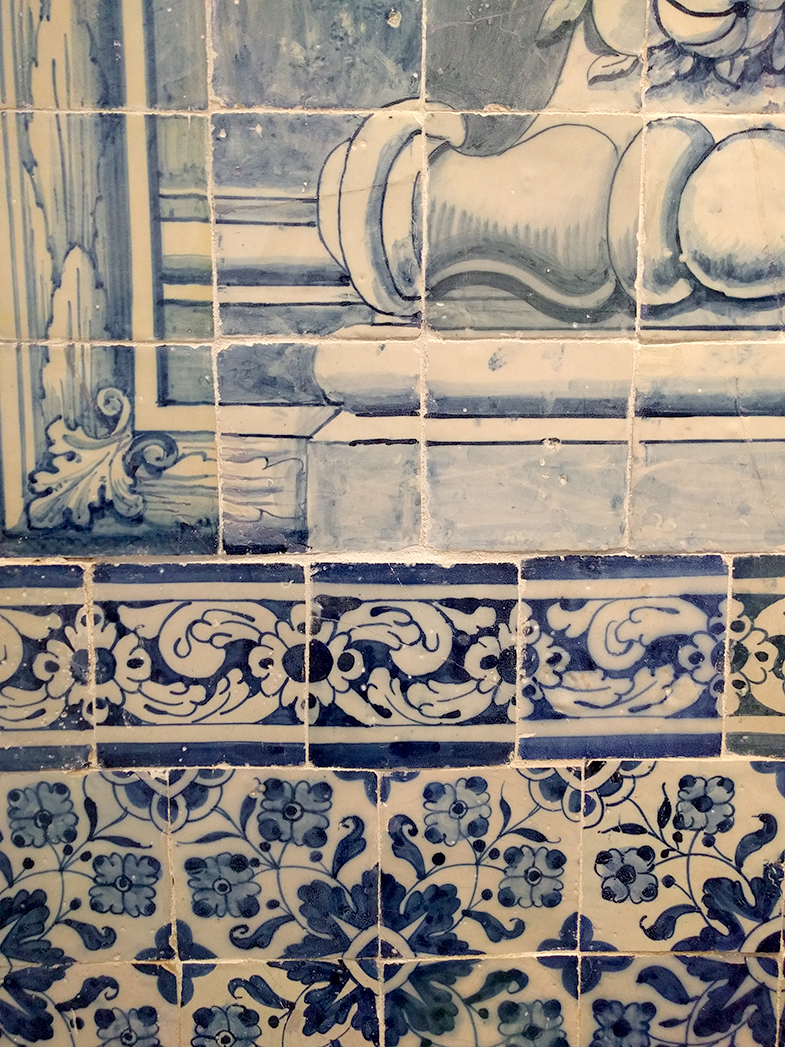 You get to see the tiles in isolation first, to really appreciate the patterns and colors.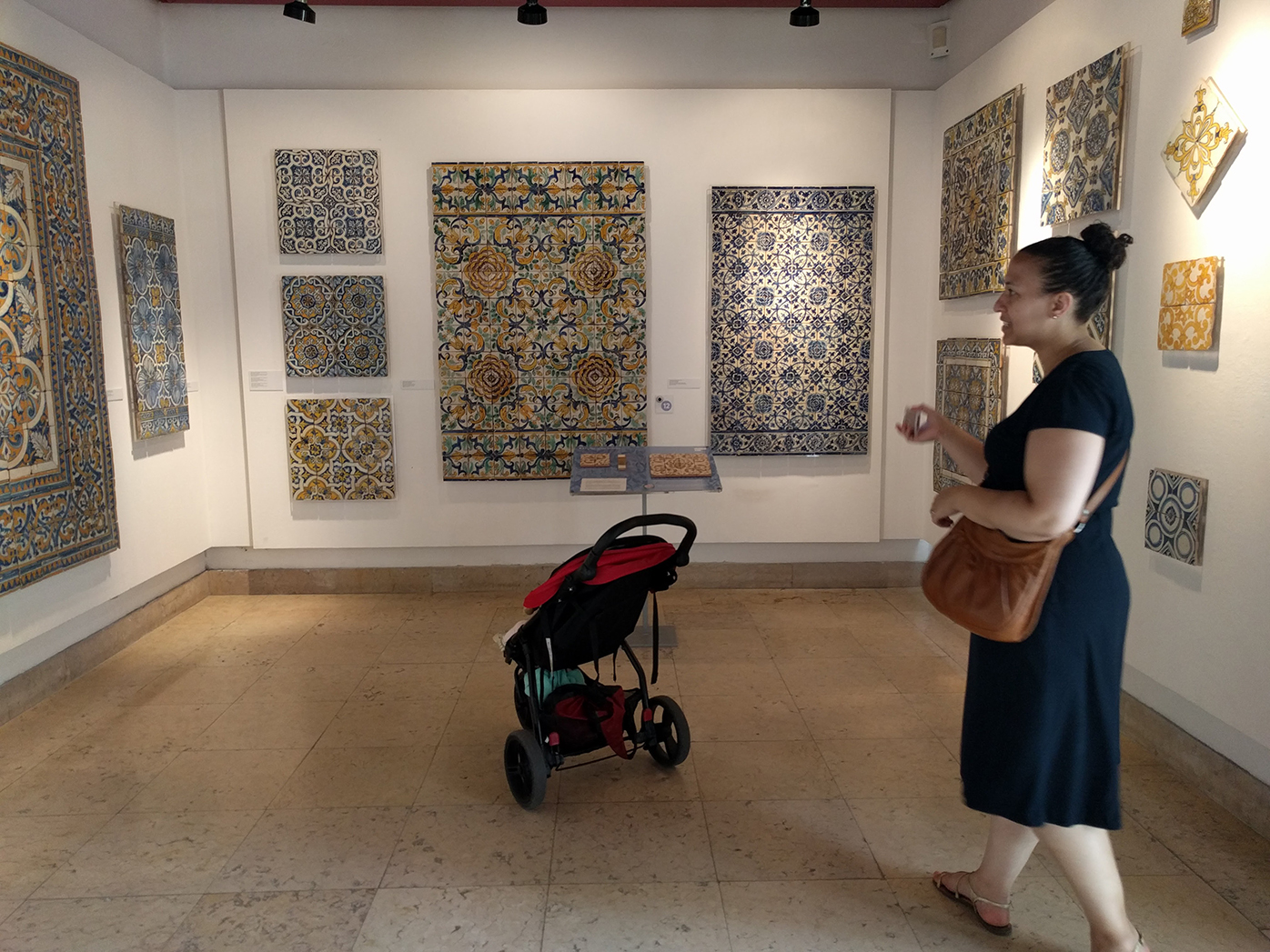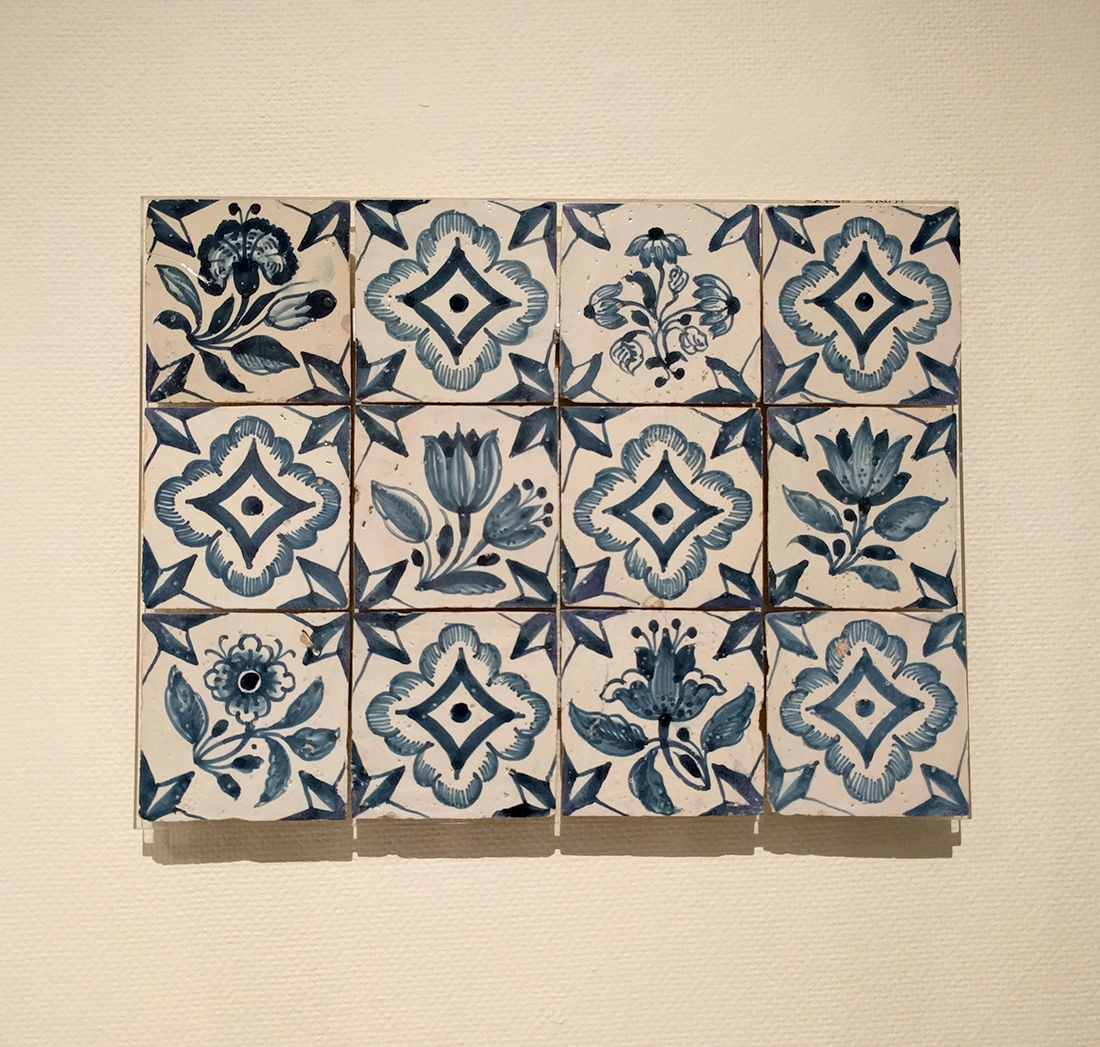 Then, the route takes you in the gilded chapel where you can see how the tile is often incorporated as a baseboard along with all the other decorations. Lucy did a LOT of pointing at all the gold in here.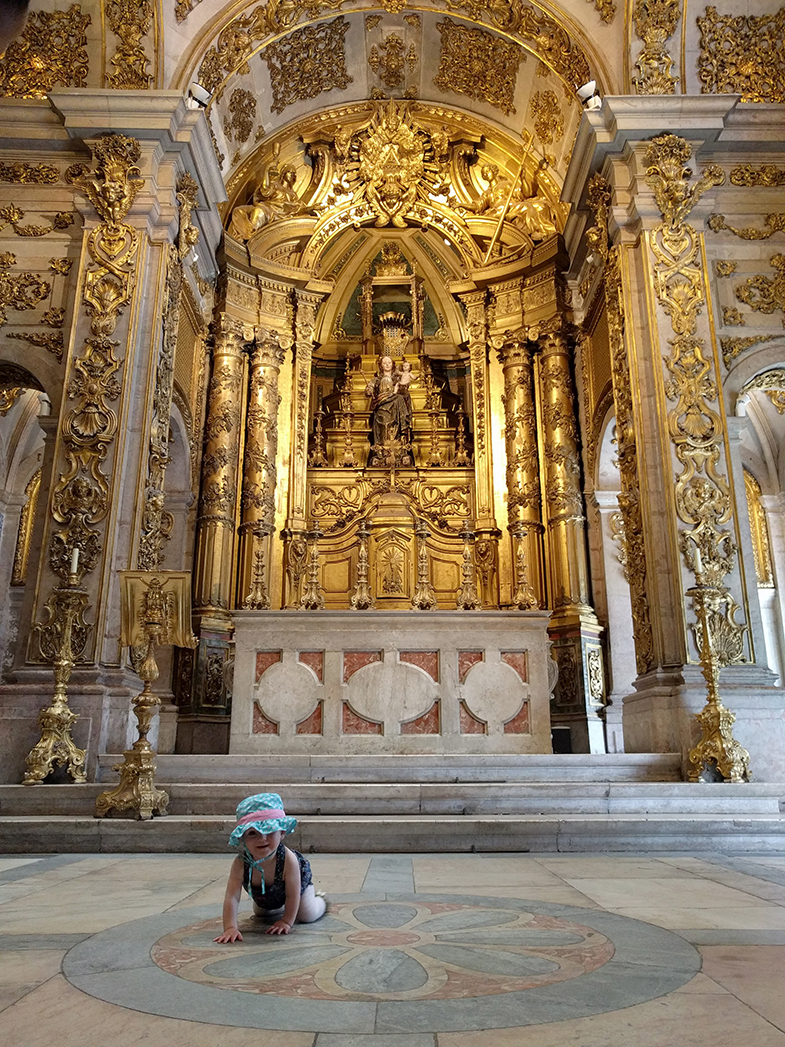 One of the most famous murals is from the 17th century and called "Chicken Wedding."
A collection of modern tiles wraps up the museum route. In the courtyard, there's a breezy cafe – decorated with tile, naturally. They had sold out of the daily entrees, but we had nice quiches and crepes instead.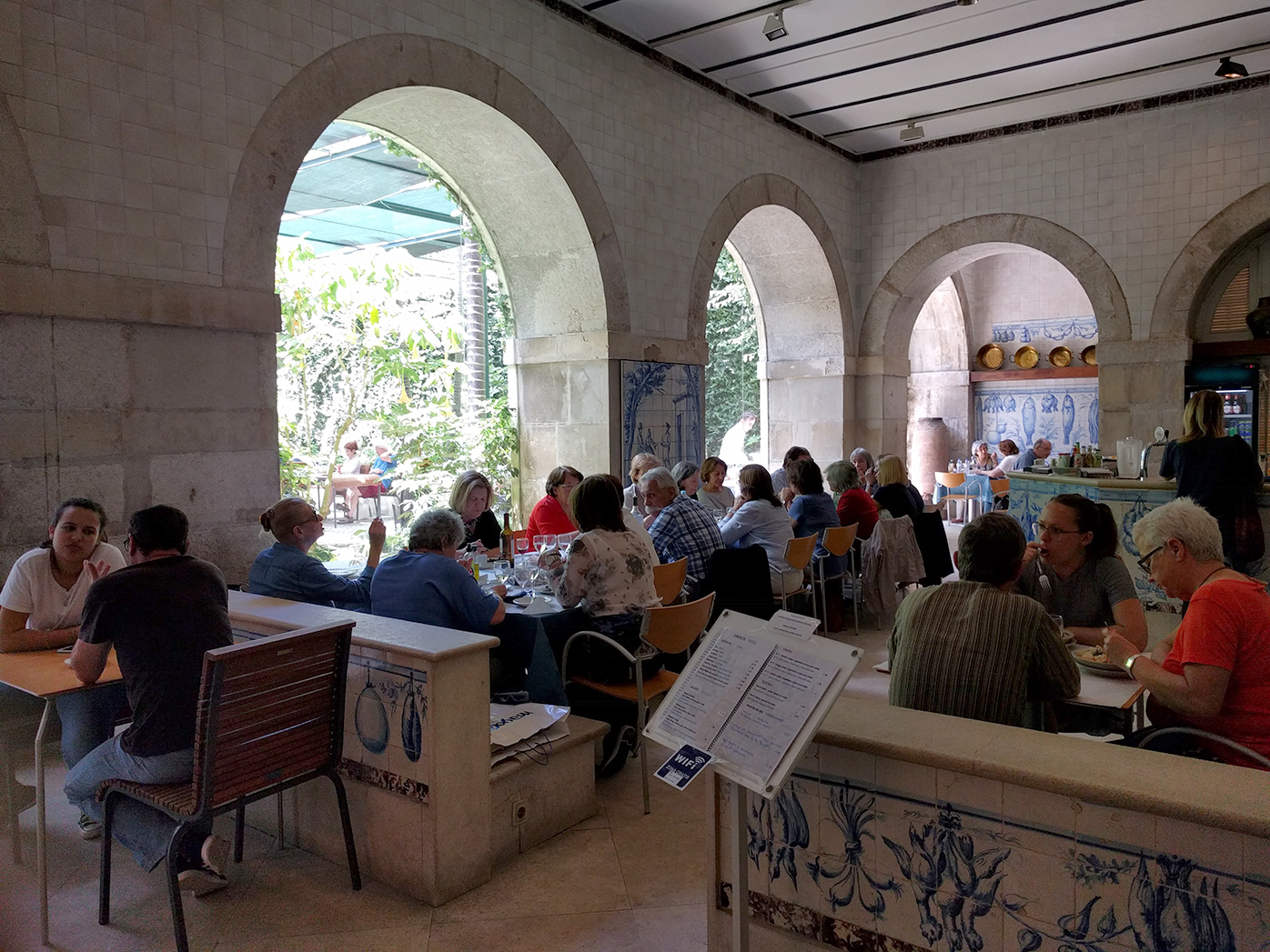 Lucy had a good time watching the turtles in the pond before taking her after-lunch nap here in the shade.