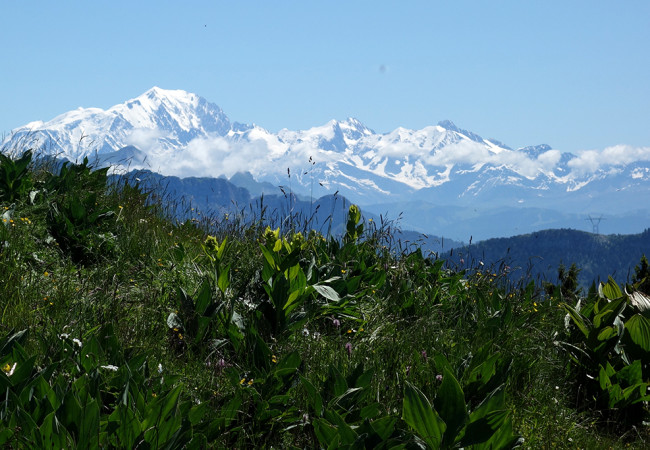 Cheese Hiking in Semnoz, up in the French Alps
Rob coined the term "cheese hiking" to perfectly describe the experience of trekking across high alpine wildflower meadows dotted with farmhouse fromage shops. Welcome to Semnoz! This was one of my favorite days of our whole trip.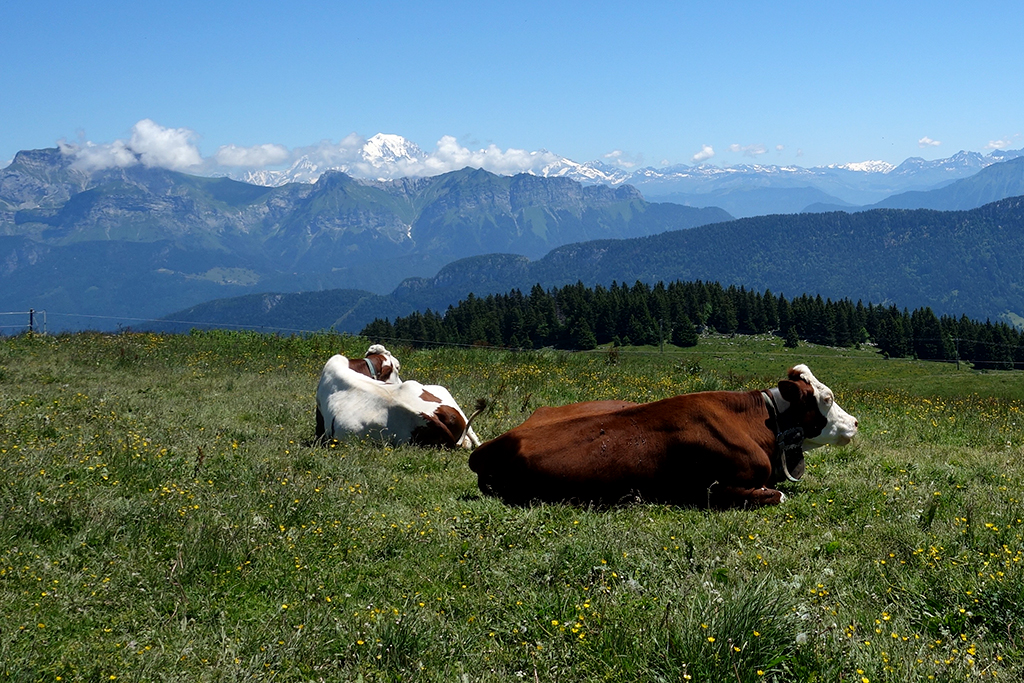 Semnoz is just 30 minutes drive from Annecy – up a steep cycling route that Rob would tackle on his bike later in the week. In the summer, it's a hiking destination with sweeping views and lots of flowers. Apparently, the cows here eat over 400 varieties of wildflowers, all while chiming away with pretty cowbells around their necks. Everything is so green!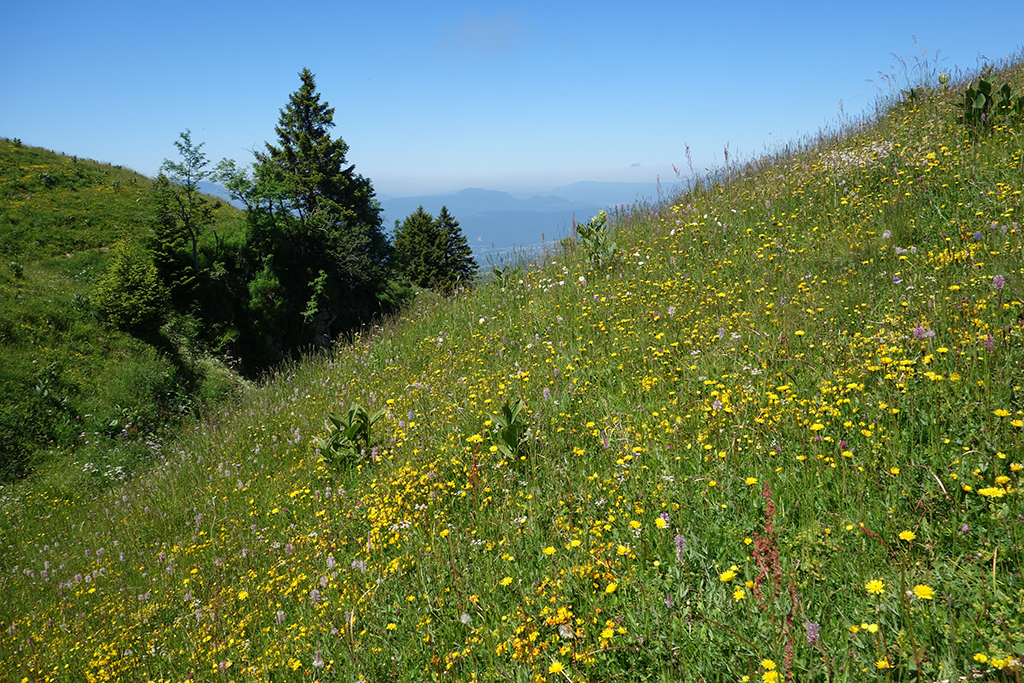 In the winter, it's a ski area with downhill, cross-country, snowshoeing and lots of fondue. These cows are a very specific French breed called "abondance," used to make a very specific regional haute savoie cheese called Le Reblochon, which is used to make a very serious dish called tartiflette (which is delicious and you'll ready about soon). There are several very serious pamphlets you can pick up about the whole process.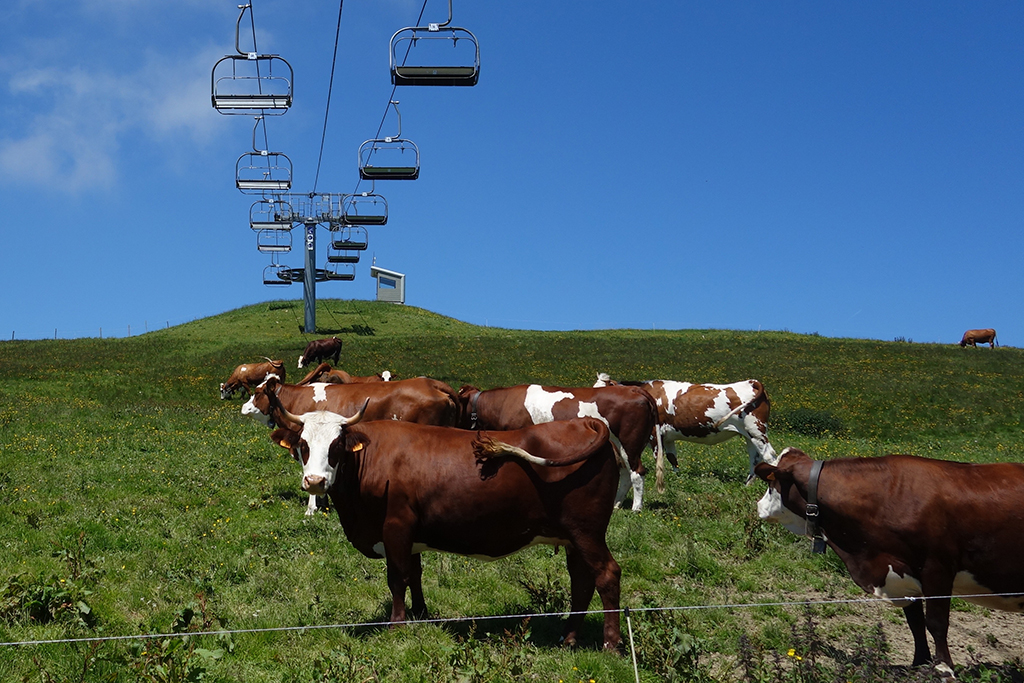 My camera didn't come close to capturing just how many wildflowers were on these hillsides.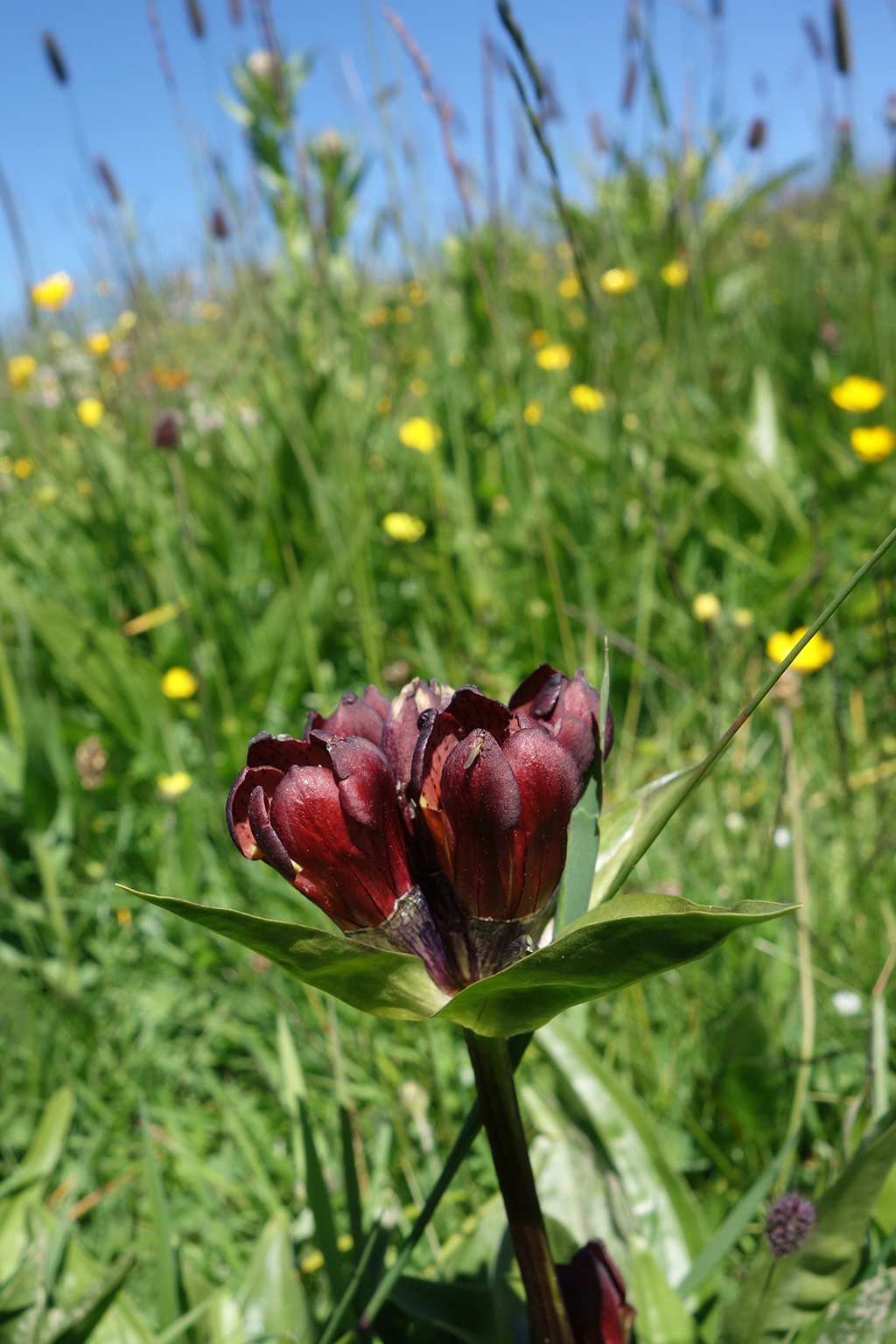 Rob and I hiked around for about an hour through the different meadows and fields.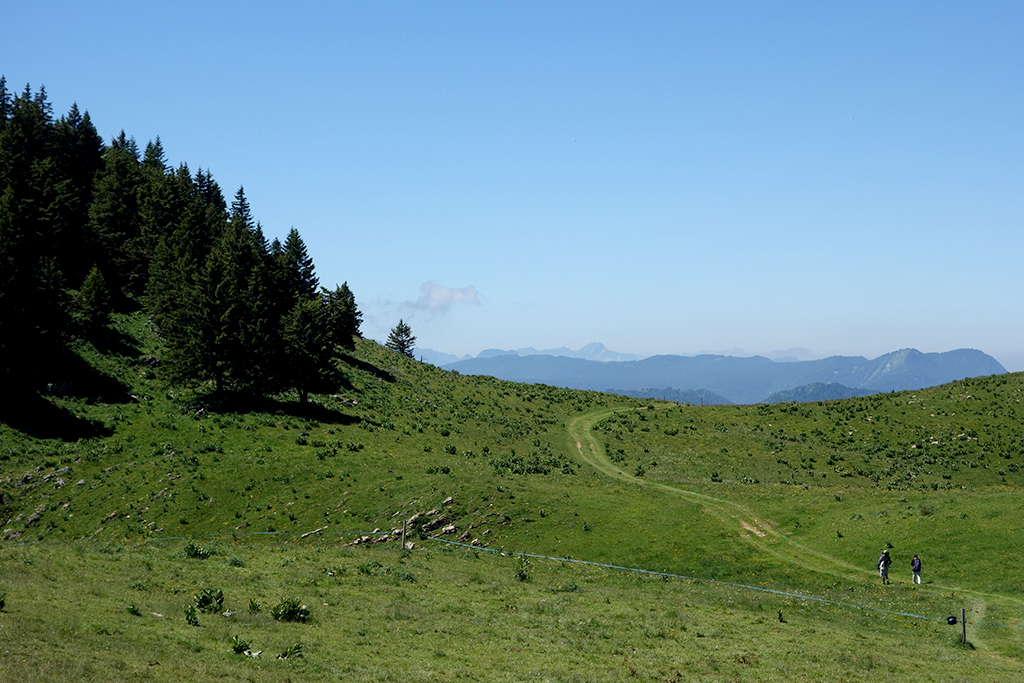 We picked a gorgeous spot with a view of Mont Blanc in the distance for our picnic. A spread of pasta salad, saucisson, reblochon cheese (of course), peaches and radishes.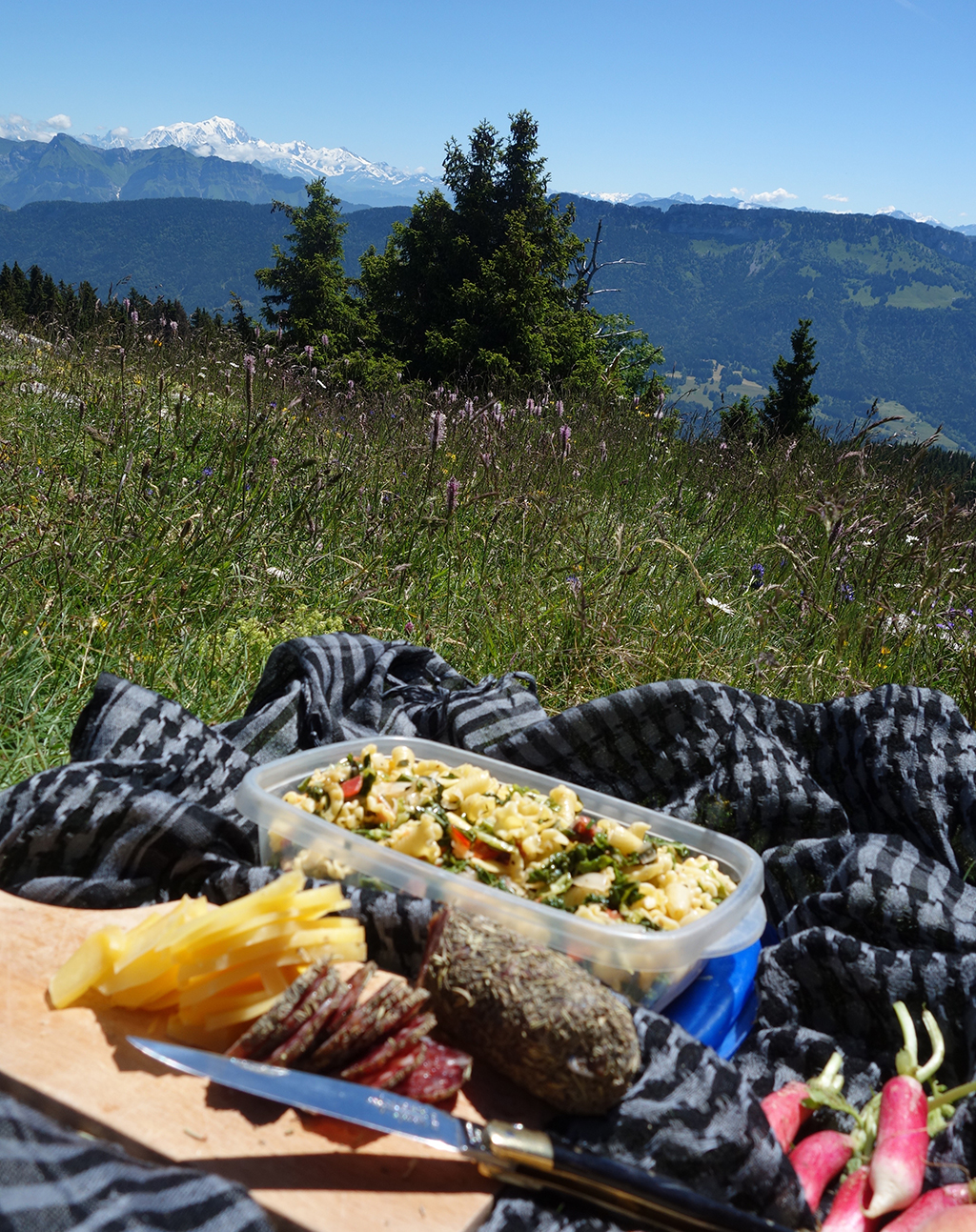 That view! It was a shock each time I looked down and looked back up again!

Time to re-stock our cheese supply at one of the many small dairy stores. Rob and I bought a block of reblochon and a package of fresh butter for about $3.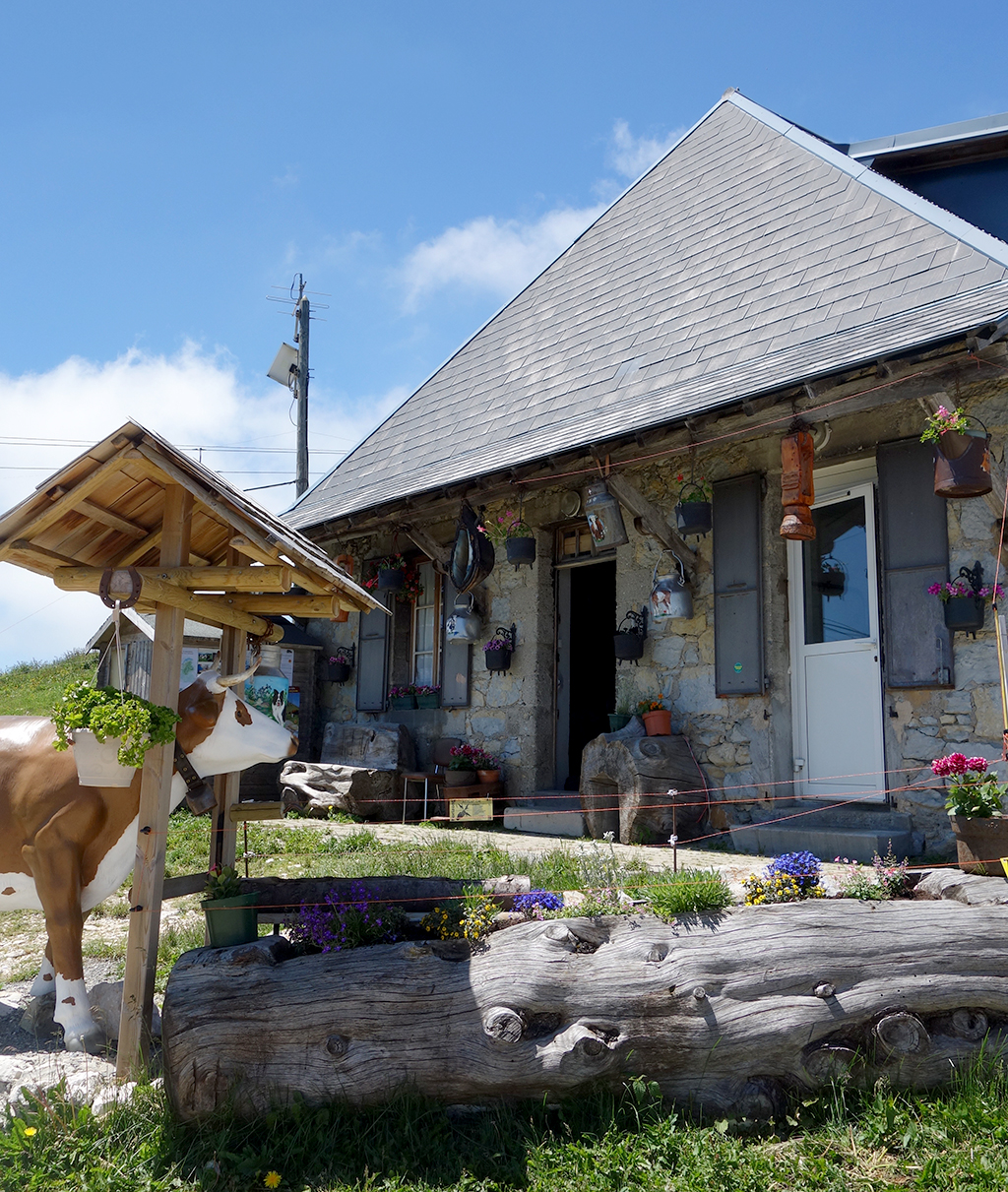 On the drive back, we pulled over for a view of turquoise Lake Annecy in the distance. Rob calls this look the "cute mummy."