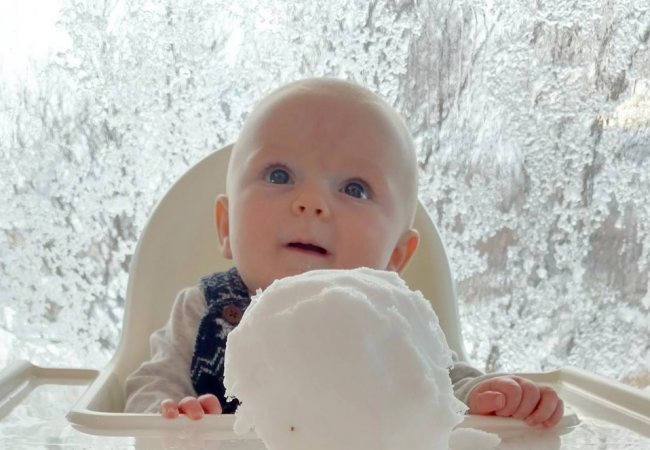 A Winter Stay in Bifrost, Iceland
Reykjavik is a lovely small city, but we wanted to spend the second half of our week in Iceland out in the countryside. Via Airbnb, I found a brand new country house in the Borgarfjordur region. We stayed in a small town called Bifrost, with a population of 700 in the winter that includes students at one of Iceland's few live-in universities. Our house overlooked a valley full of volcanic rock crags, short trees and a wide river.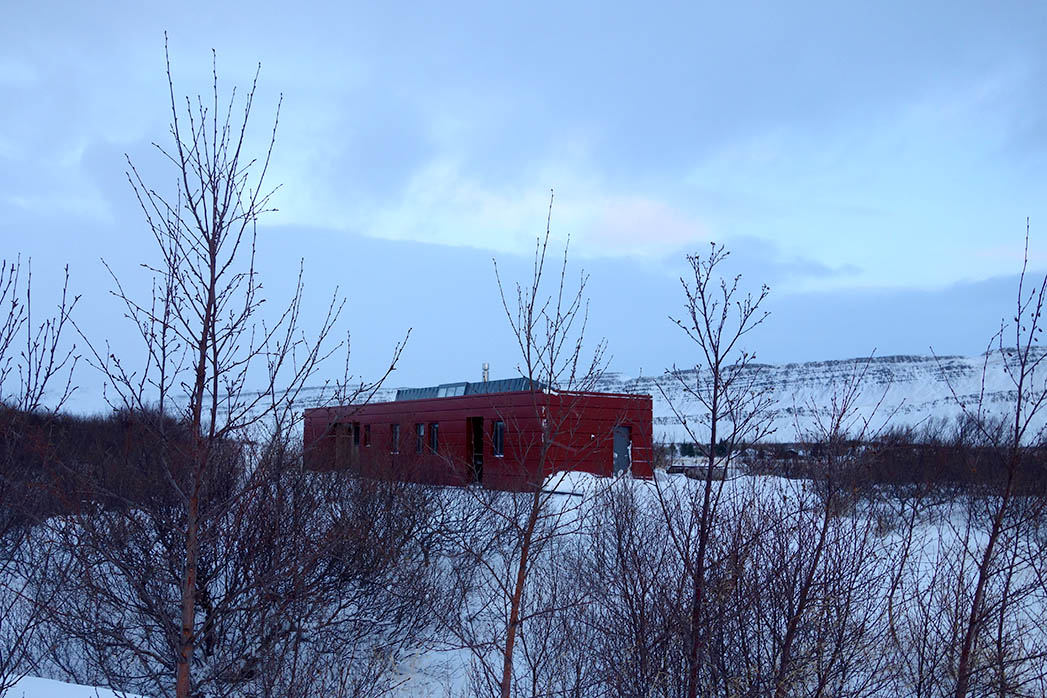 Thanks to Iceland's copious amount of hot geothermal water, the inside of the house has permanently heated floors and is as cozy as can be. Outside, a large hot tub is also heated directly with hot water from a nearby spring.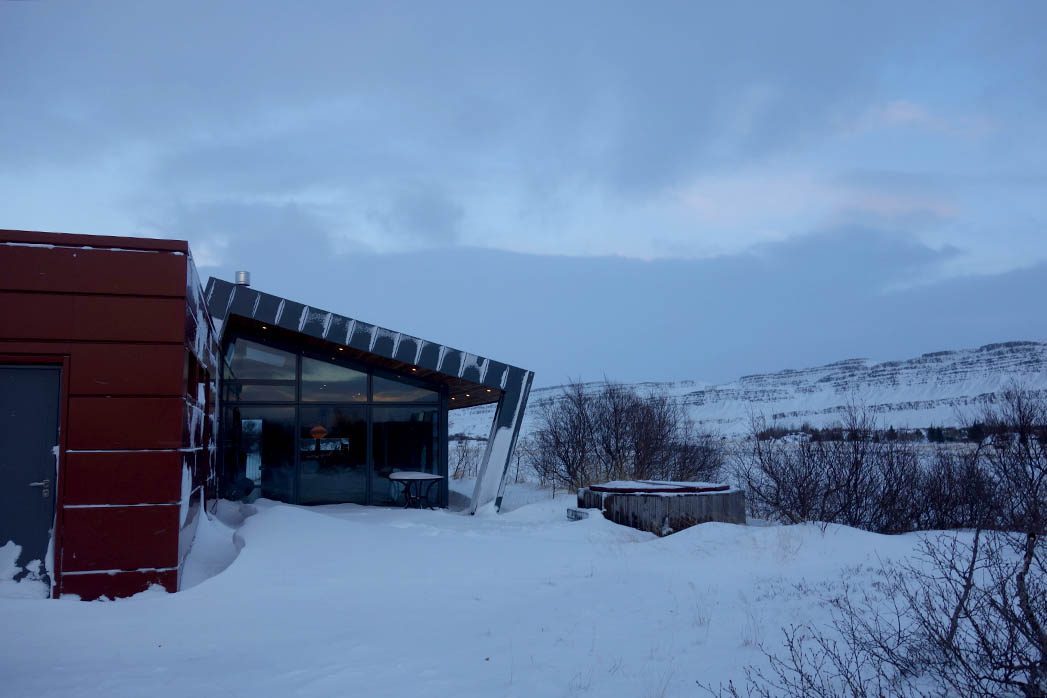 Our days at this house settled into a nice routine. In the morning, everyone rolled out of bed to coffee, skyr (Iceland's delicious yogurt) or french toast. Lucille is so talkative in the morning, and would happily chat away.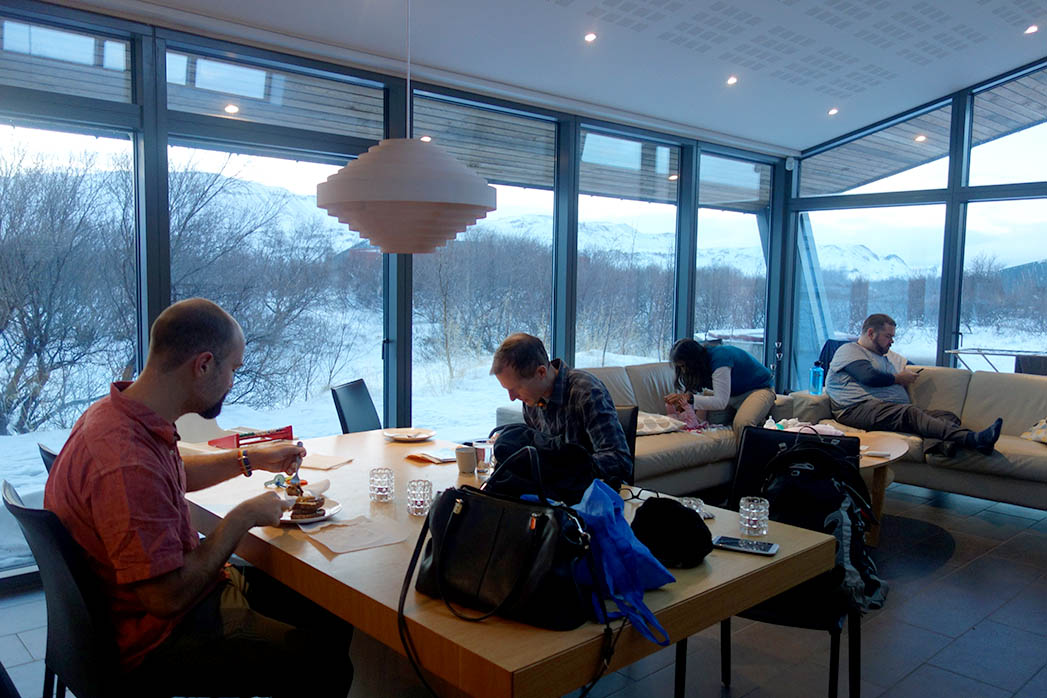 The sun would be really up by around 10:00 when cars were loaded up for adventure in the surrounding areas. Rob and I opted out the day that everyone went to the Snæfellsjökull peninsula because it was so snowy and stormy outside. It was nice to have a "snow day" inside with Lucille, taking naps and doing yoga.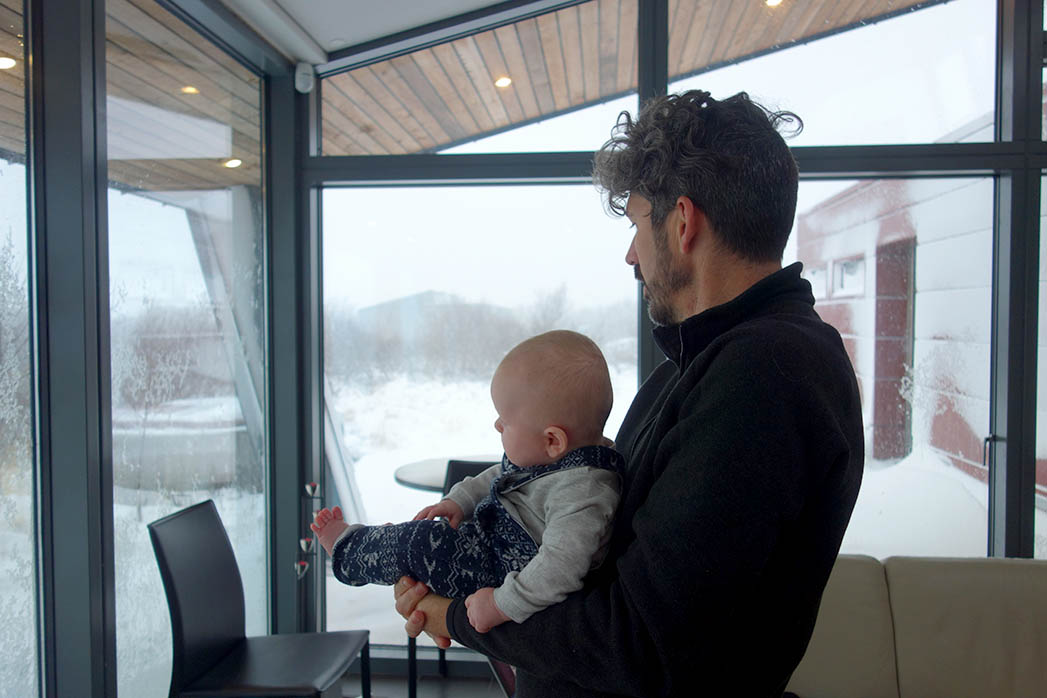 People around for lunch enjoyed a smorgasbord of cured salmon, seeded flatbread, cheeses and meats.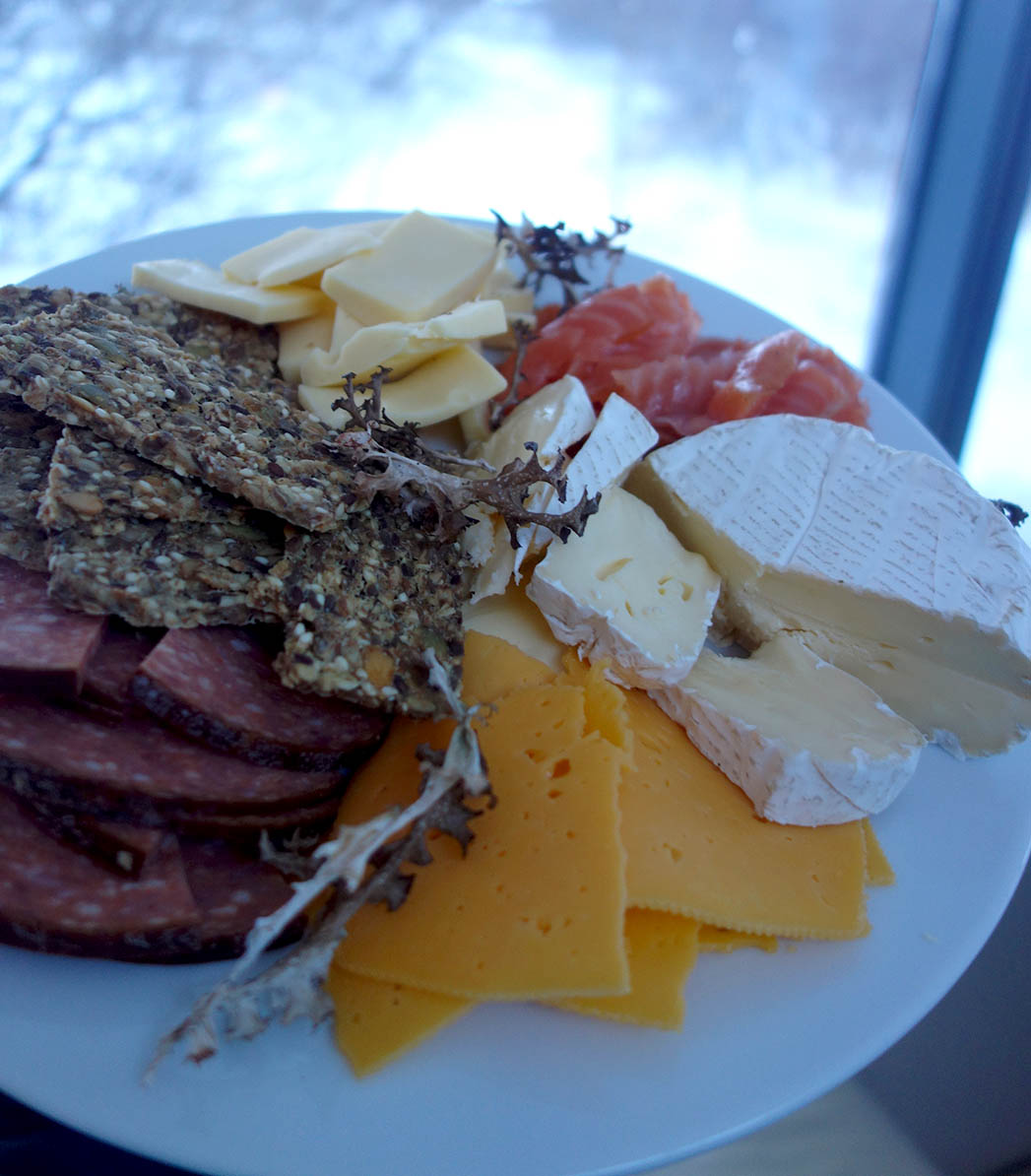 Lucille had fun playing with the fluffy white snow.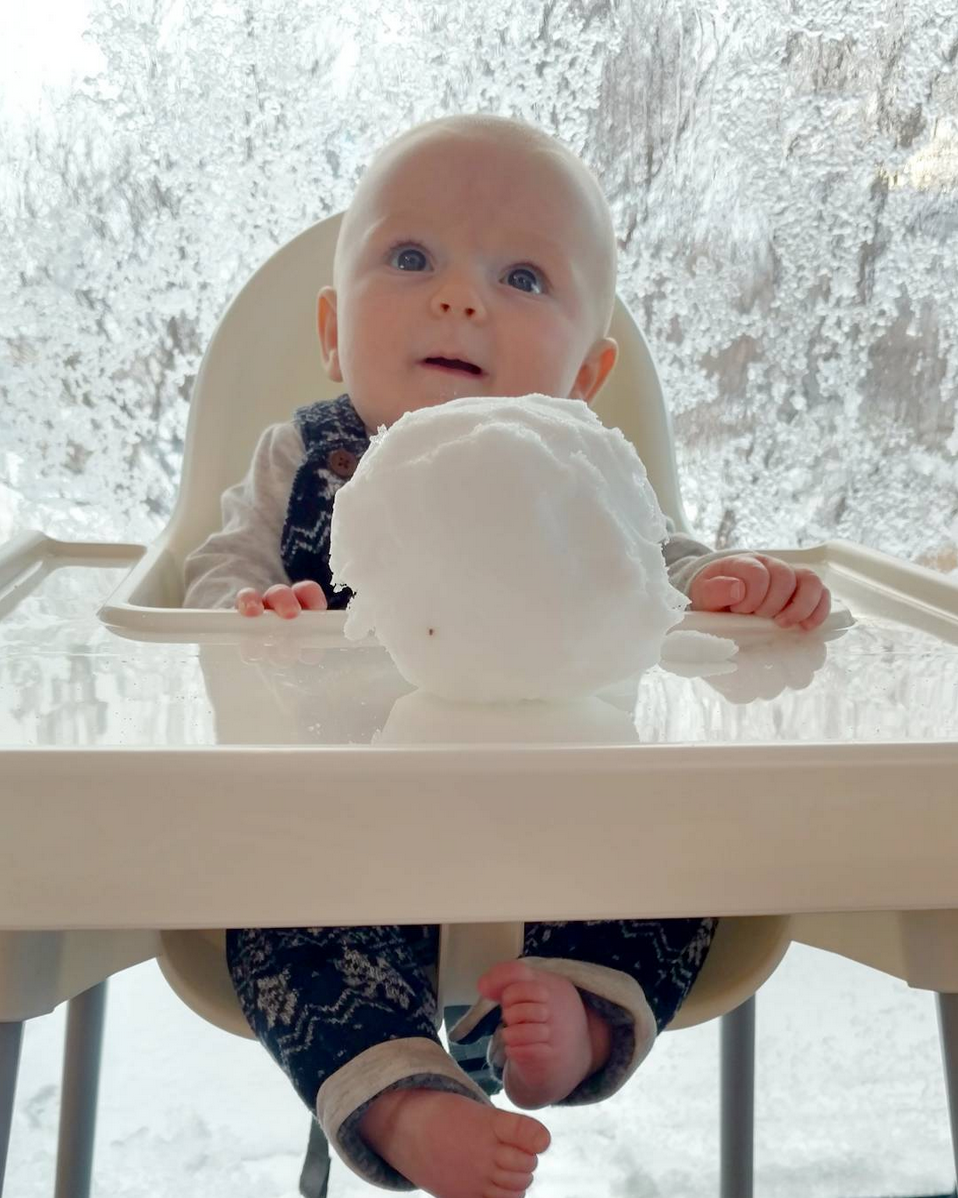 The sun would appear and disappear throughout the day. There were a few more houses and farms on the other side of the river in the valley.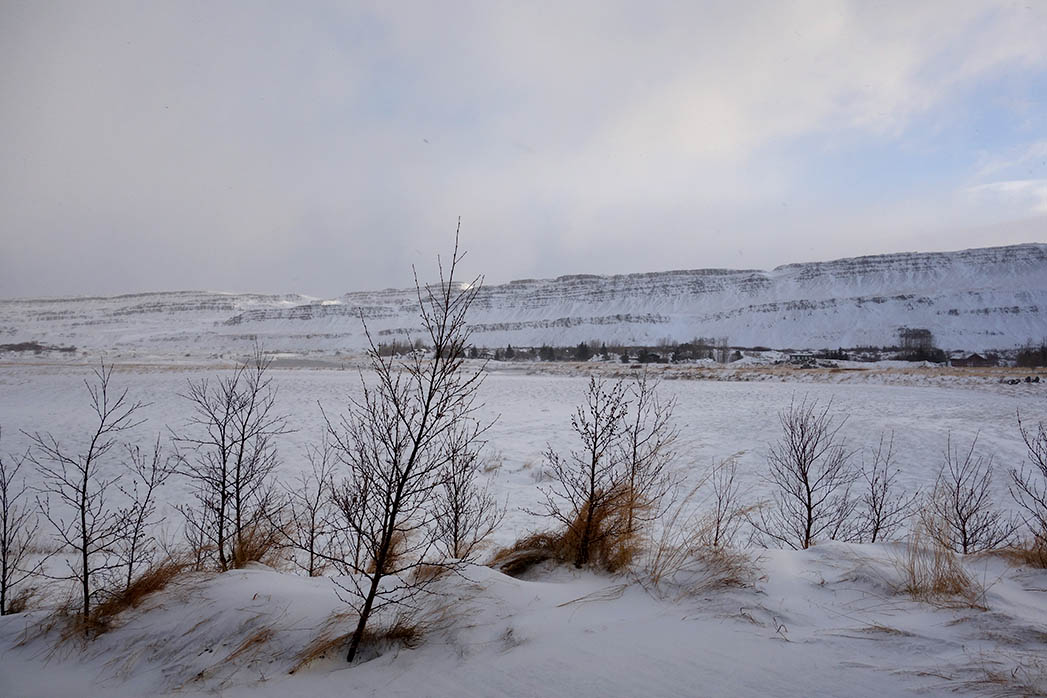 Around 4:00, the sun began to set. A gorgeous time of day to take a walk around the valley.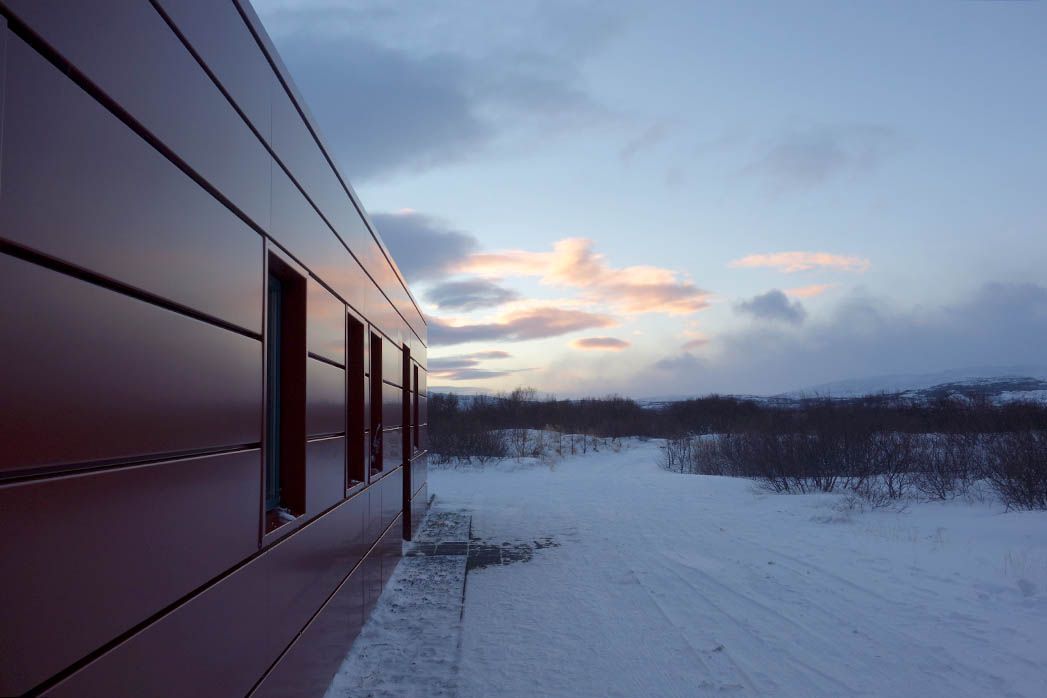 How on earth did people cross these valleys before there were roads? The jagged lava is about 6 feet high in places and covered with slippery moss.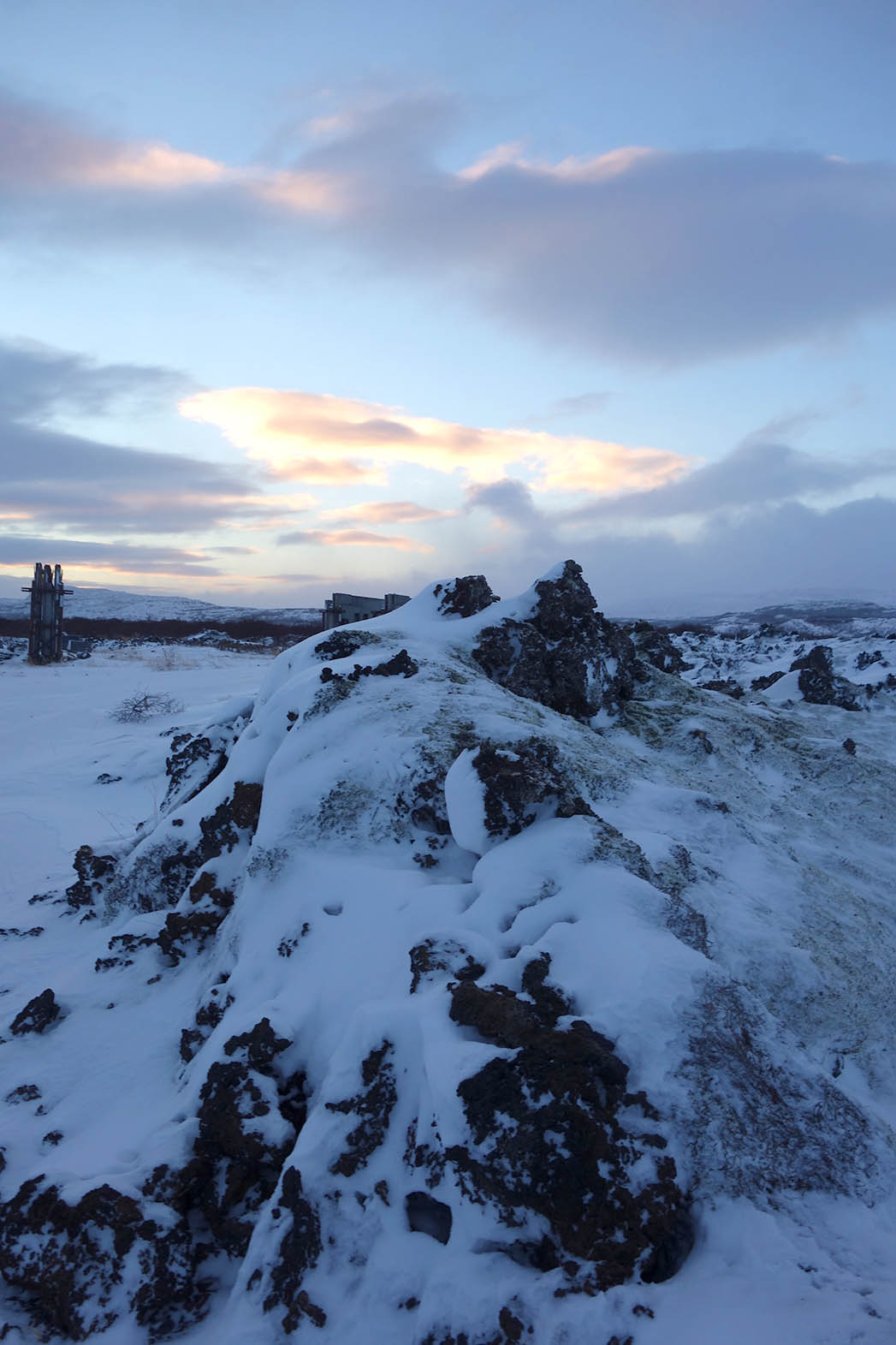 Everyone started to return home after dark from their adventures. Lucille started sitting in a high chair on this trip – she loved being at the table!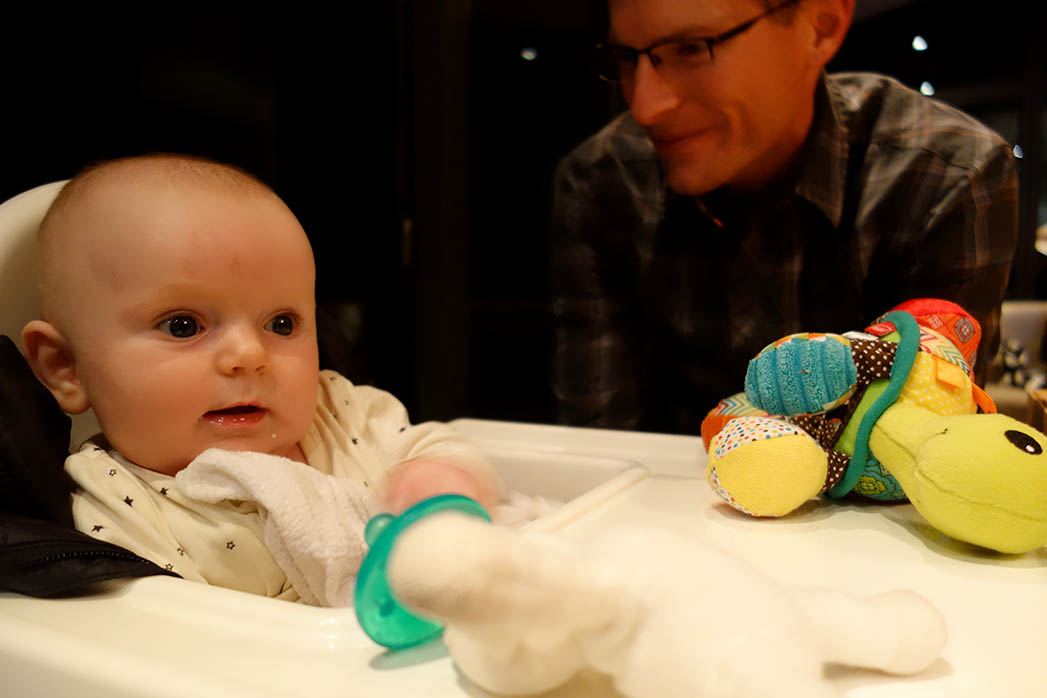 Minal cooked a delicious lasagna for everyone our first night.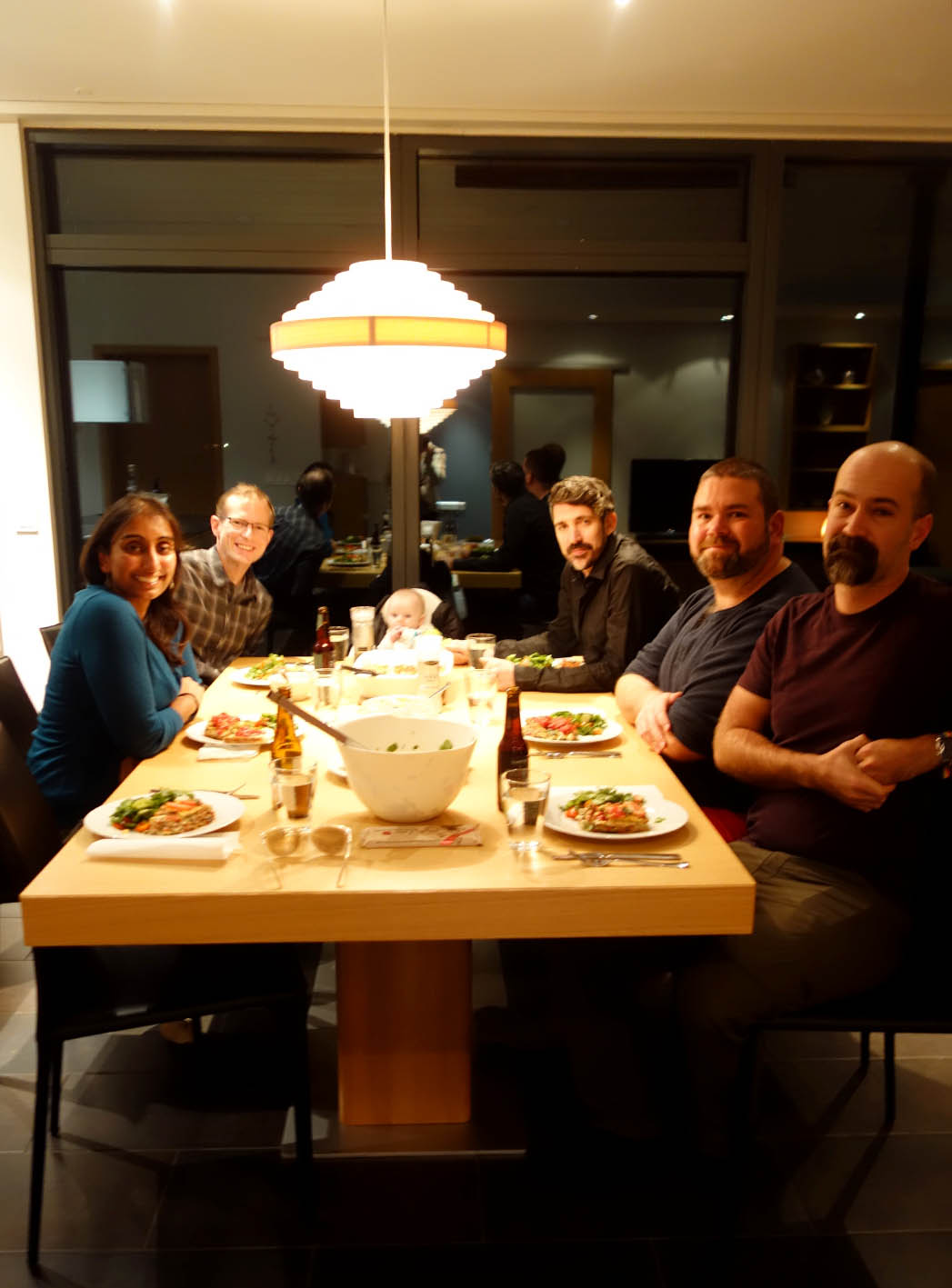 I planned out some "authentic" Icelandic dinners to share for the next two. The first was an appetizer of Icelandic fish balls (sort of like hushpuppies), followed by baked salmon with garlic mashed potatoes.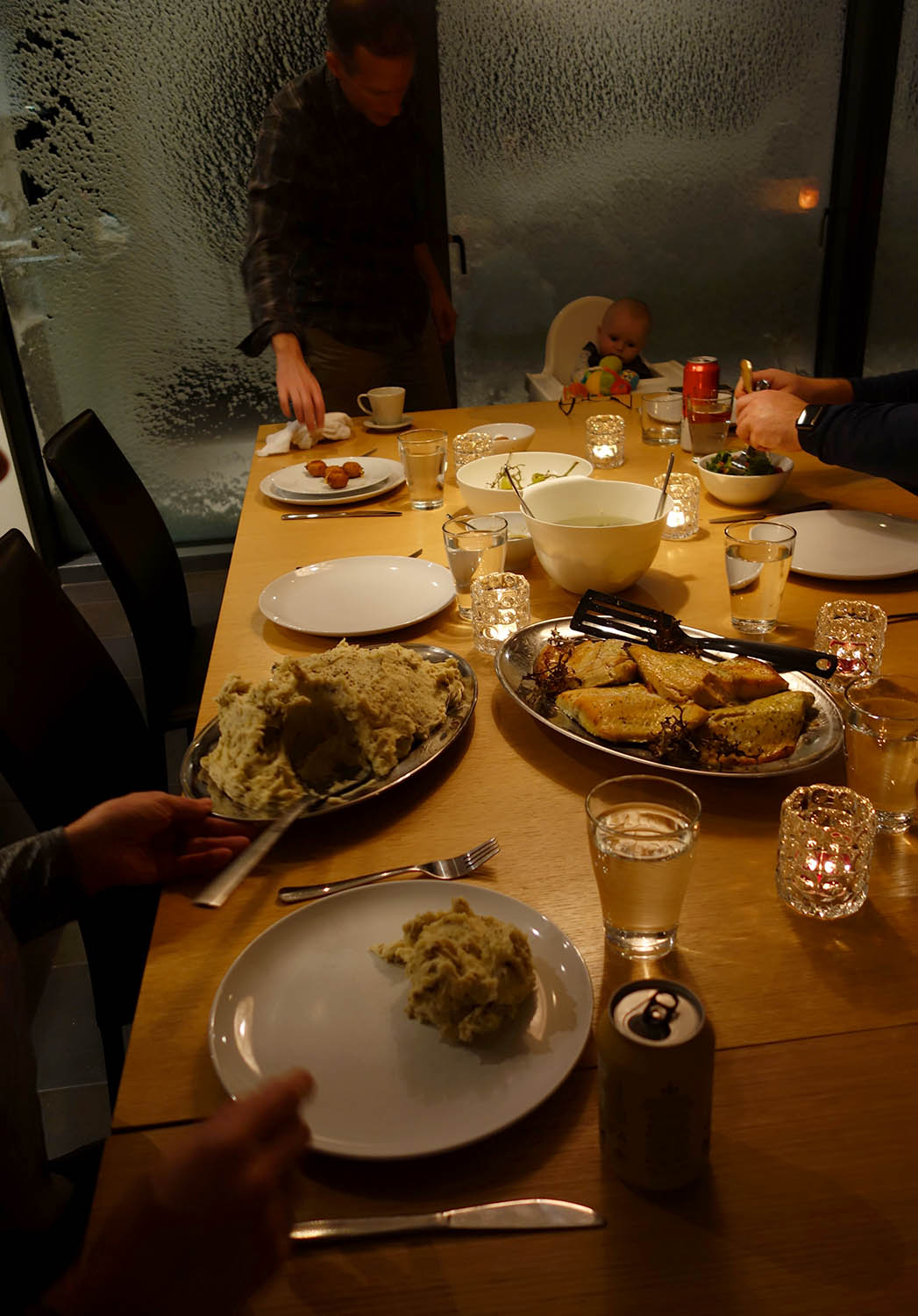 The second was BBQ'd reindeer tenderloin with a balsamic cherry sauce and more mashed potatoes. The meat was SO good.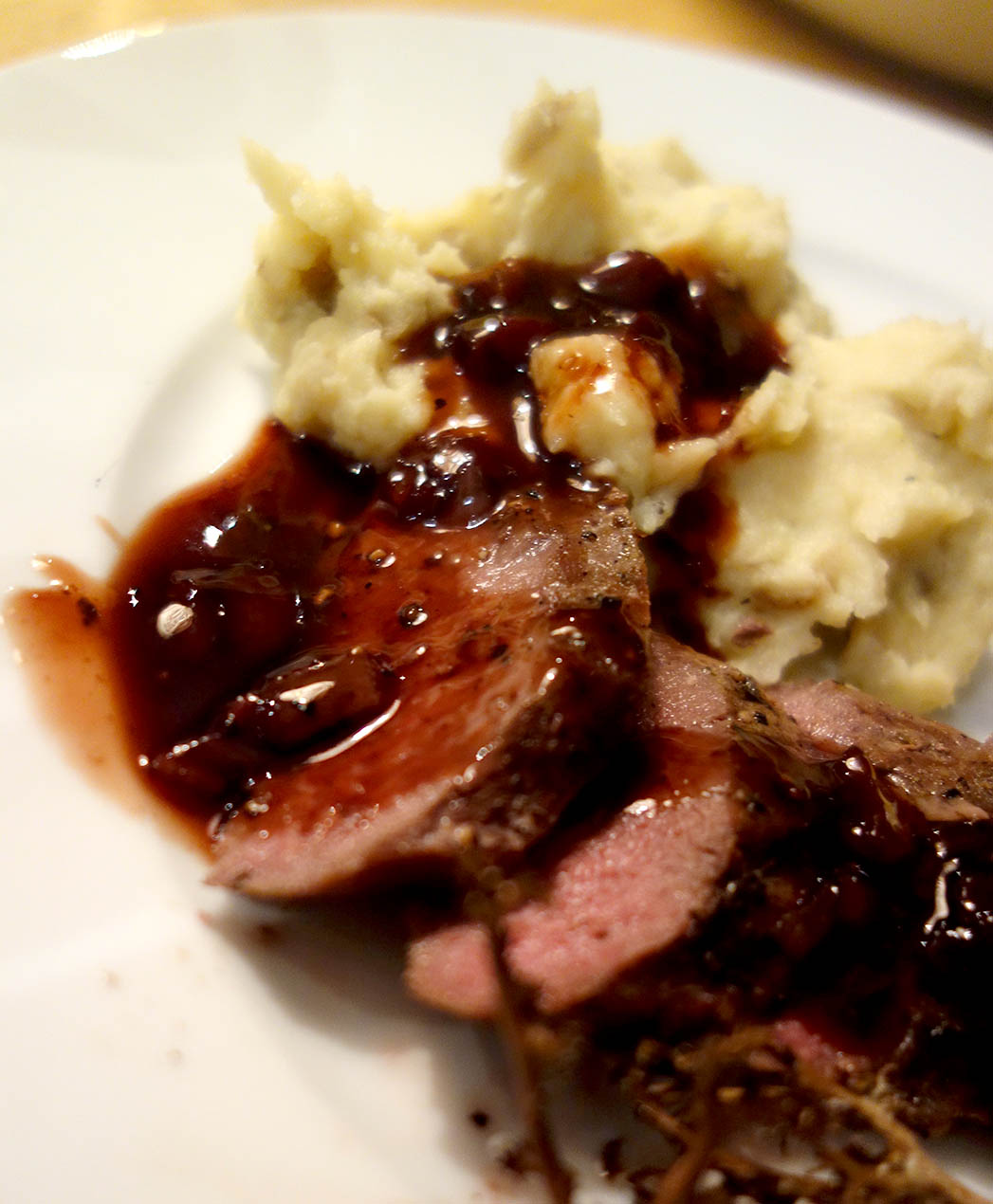 Soaking in the hot tub and watching for the northern lights in the evening. We didn't see them through the clouds – but there were nights that the light in the house was a brilliant green color. Then, tucking into our cozy beds topped with down comforters as the wind and snow whipped outside.
I highly recommend making Bifrost your hub for exploring West Iceland!