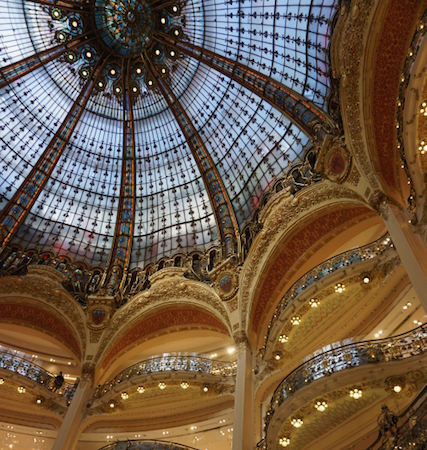 A Day of Two Domes in Paris
We woke up tremendously excited to have slept well the night before. For Jackie and me, parents of toddlers, it was a revolutionary feeling to have slept and woken up "on our own terms."
Our first full day in Paris was also the last day there were reported to be sunny skies for a while. So we launched straight into the adventure of taking the Paris Metro and journeyed up to Sacra-Coeur for the panoramic views.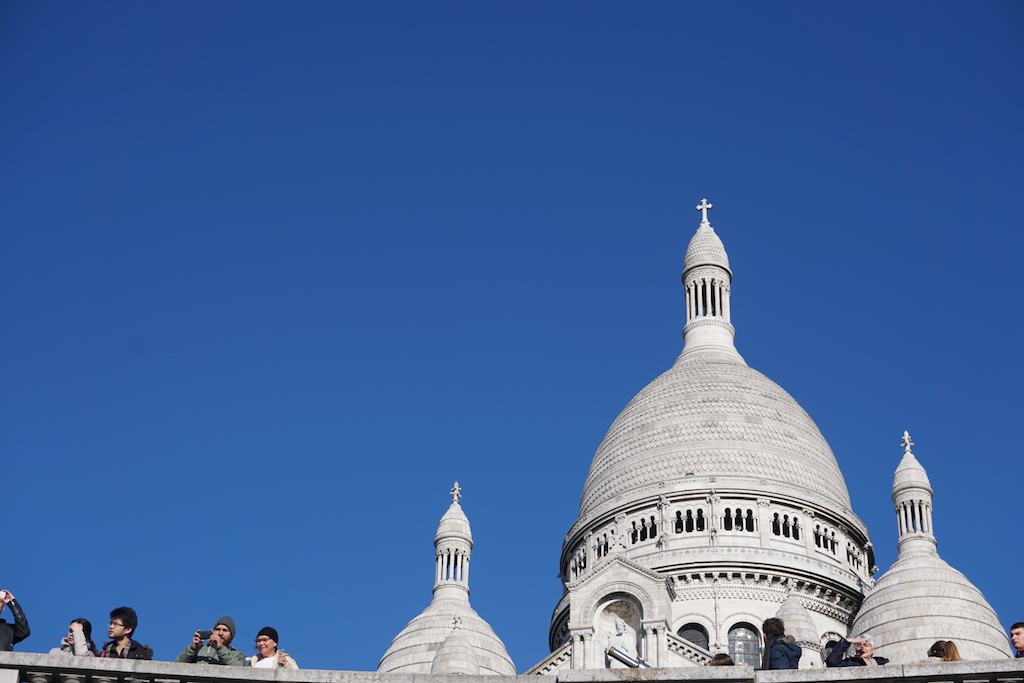 We walked inside and listened to mass for a few minutes before heading back out to explore Montmartre on our way back down the hill.  Two euro vin chaud (hot wine) is the best deal in the city.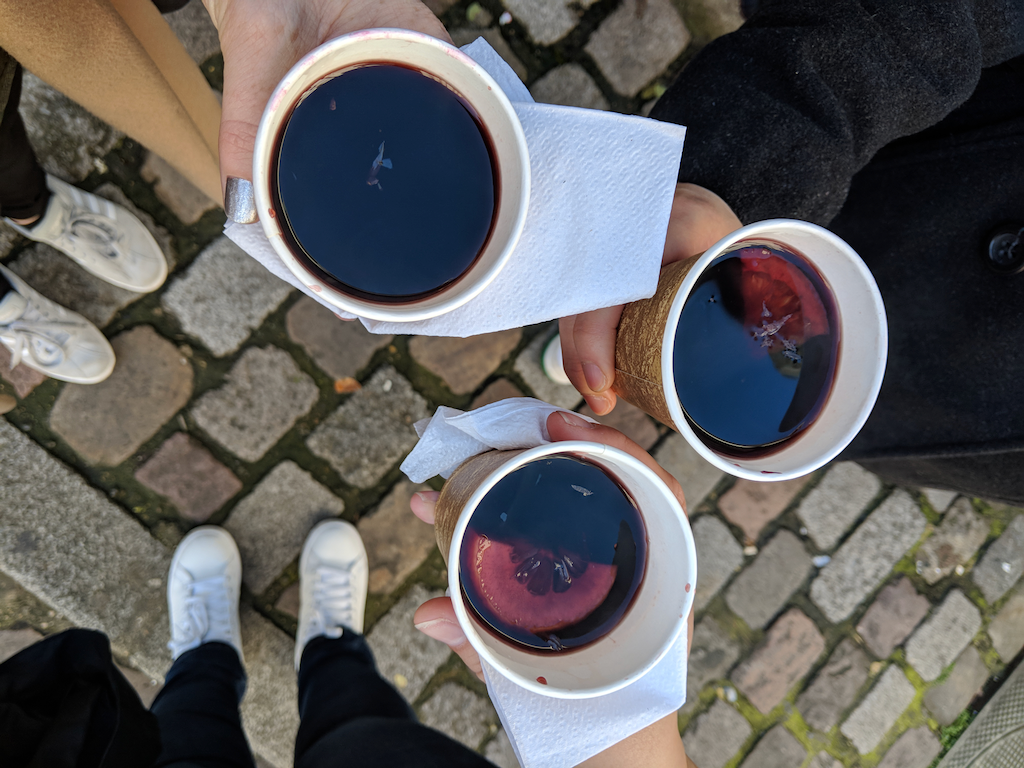 We walked down the crooked streets to the main shopping street – Jackie and Margaret's first look at a classic french "high street" with the boulangeries, eyeglass shops (so many!), chocolatiers, patisseries, tabacs, produce markets, meat markets and boutiques. We walked past an apartment where Van Gogh lived for two years and then dropped down into the back of the Opera neighborhood.
We eased into the shopping by stopping for a bathroom break at the housewares building of Galaries Lafayette. After touching every piece of perfect Parisian-style china, glassware, linens, flatware, lamps and candleholders, we stopped for lunch in the food hall. Pulled up barstools at a Spanish ham importer. Amazing croquettes, cheese plate and tortilla espanola hit the spot and we were ready to take on the women's fashion hall. Our waiter here not only spoke perfect English but also Japanese to the pair next to us. Who knows how many more he has mastered!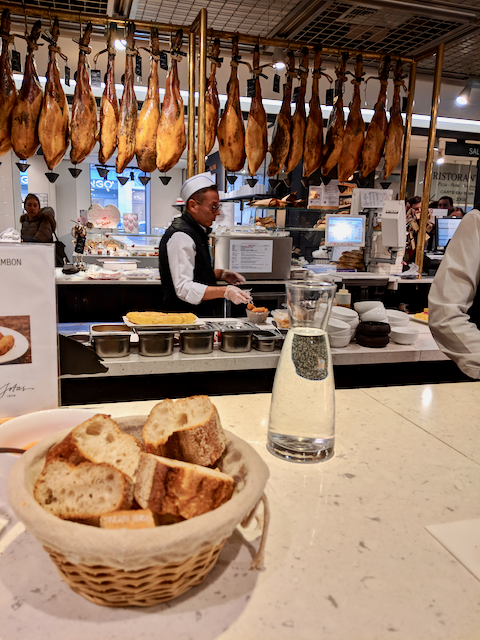 Enter our second dome of the day. Galaries Lafayette was absolutely buzzing between the end of the winter sales and the start of Chinese New Year. We were just going to look at wallets and scarves, but then maybe just coats and and a couple sweaters and a skirt and this dress, too. We made out well enough that we needed to do the VAT refund process to get back 50 euros in tax.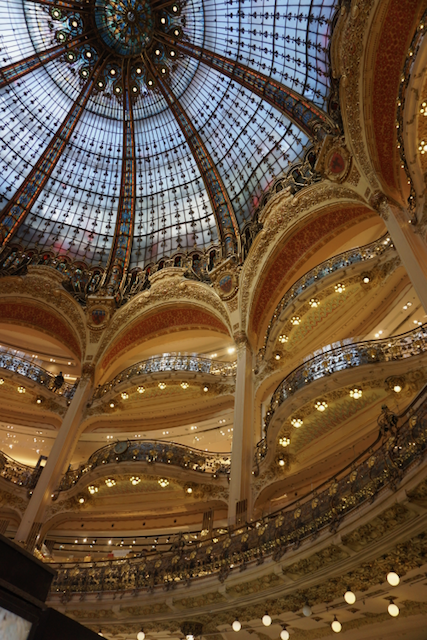 So, Metro home to get our passports and drop the bags. Then right back to go through the process of getting the refund with all the other excited tourists.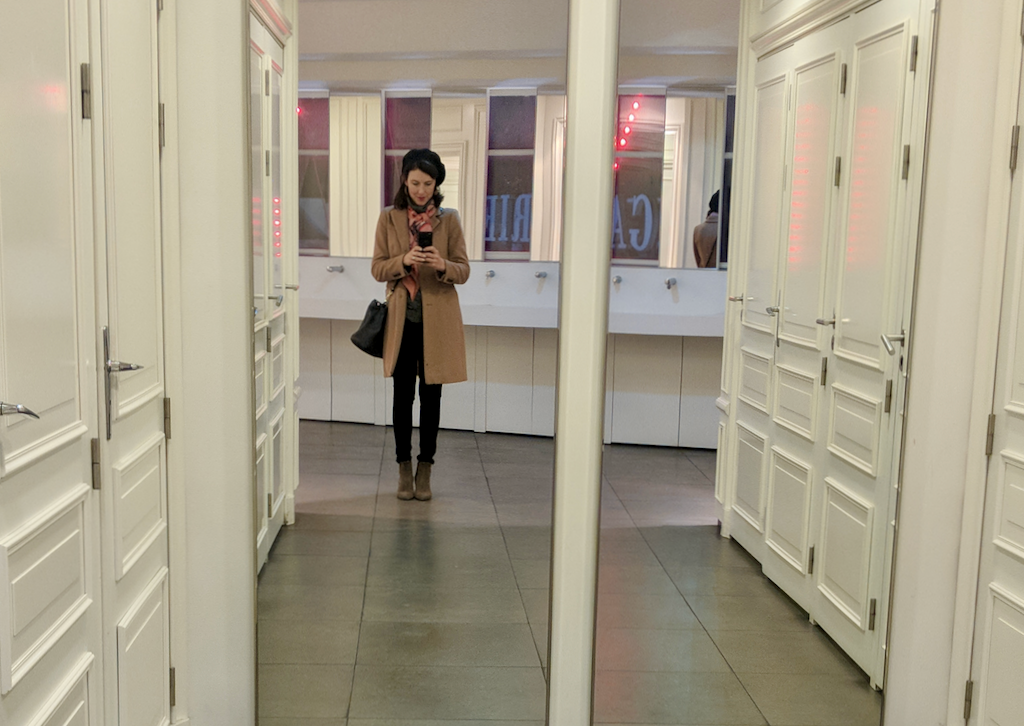 Finally on our way back home for good, we walked to Bistro Victories and had our first real french meal of the trip. Steak frites for Jackie. Poullet for Margaret. Poisson du Jour for me.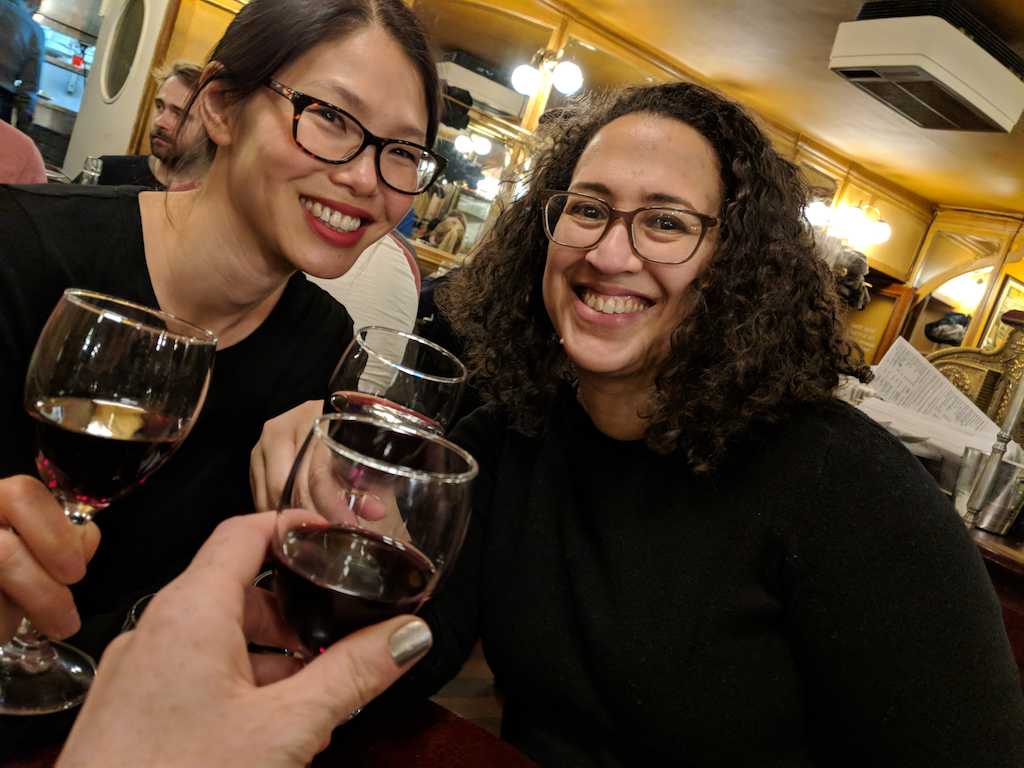 Back at the apartment, we unwound from the day with Jackie convincing us that the rest of our bottle of wine would go bad if we didn't drink it immediately. My favorite chocolate pot de creme from Monoprix as our dessert before bed.