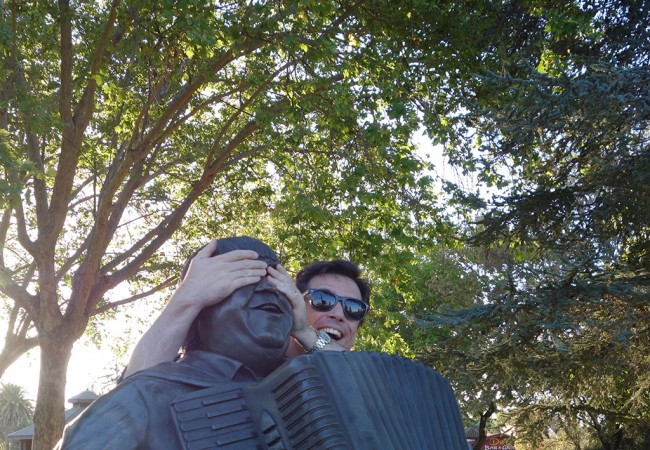 5 Detours to Take During Sonoma Wine Tasting
Every road trip with friends should be full of delicious detours! I like nothing more than living up to my reputation as "delaybot" while discovering local secrets. During last weekend's Spanish-style winery picnic in Sonoma we stumbled across so many fun gems in Sebastapol and Cotati that we joked about bringing back our own version of the PBS classic California's Gold.
1. Get a macchiato and local produce at Hard Core Coffee. Really delicious espresso in a garden setting that is so Sebastapol. You have your choice of a carved out bath tub, picnic tables and reclaimed spiral staircases in the gardens. On the same block, a tiny farm stand sells selections of rare fruits and vegetables.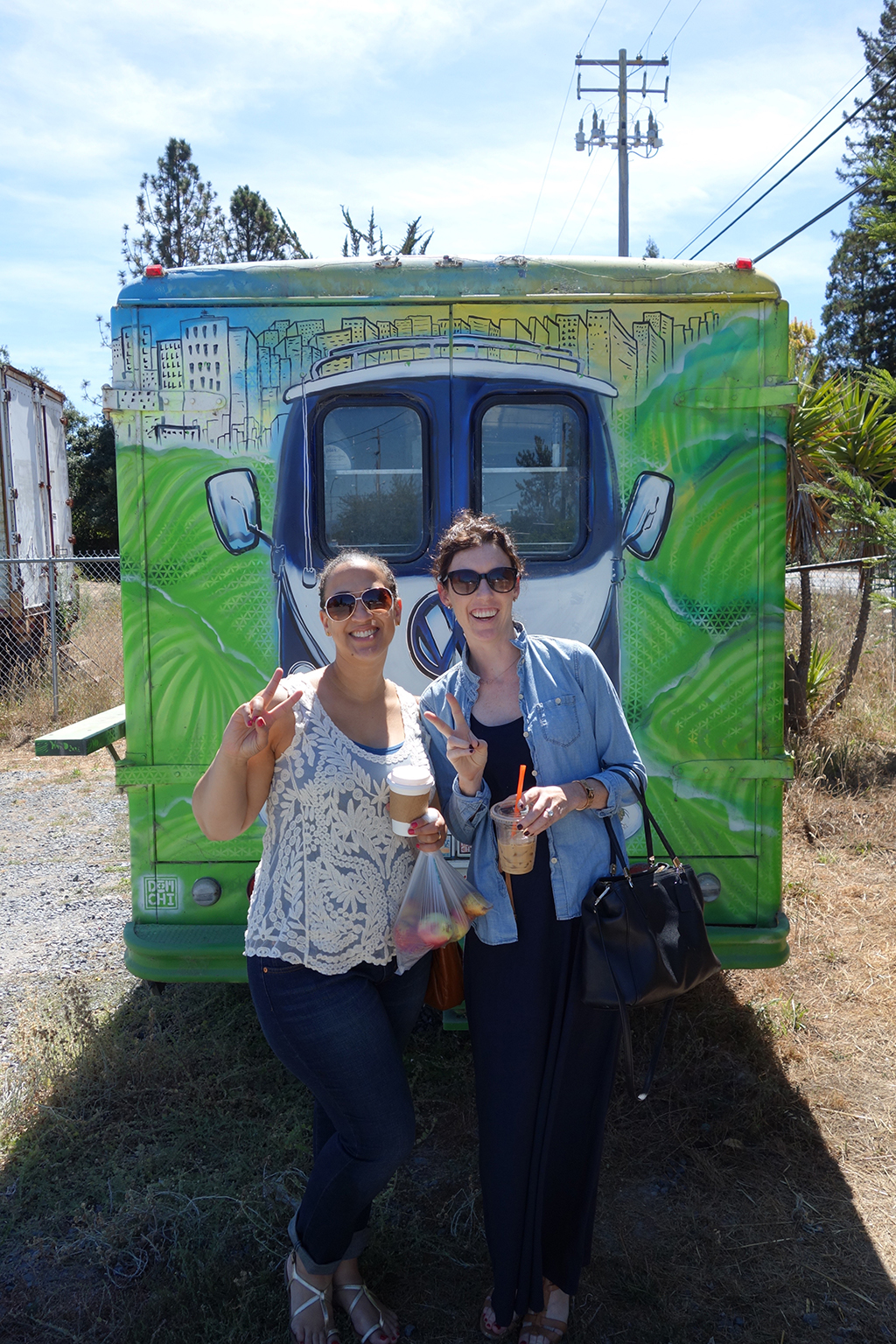 2. Sample cheese at Bohemian Creamery. This small farm and cheese shop is super friendly with samples of goat, cow and water buffalo cheeses (the water buffalo was our very favorite!) along with homemade frozen yogurt.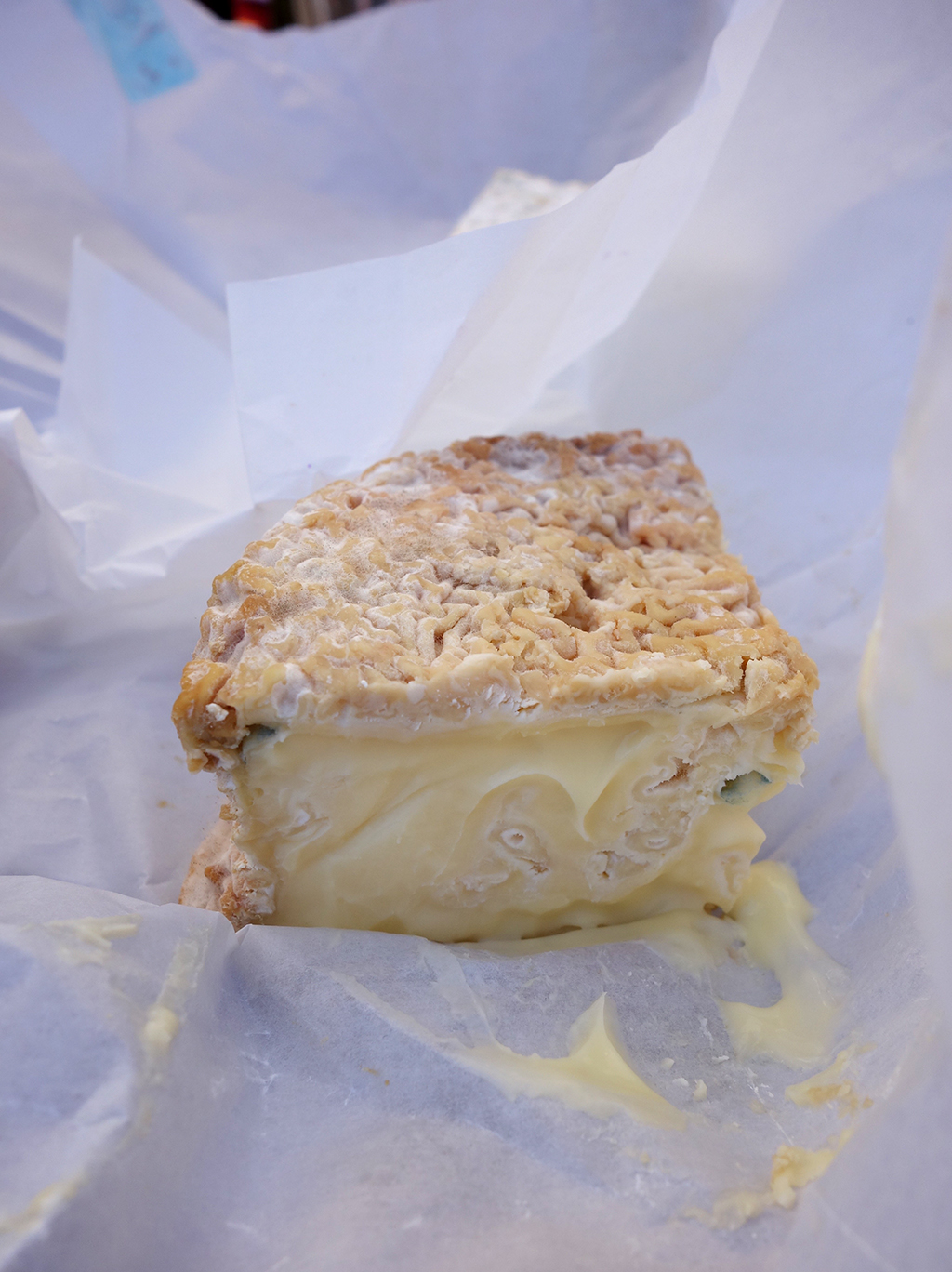 3. Food for Thought Antiques not only has a really lovely selection and affordable prices, but also your purchases go to support the local food bank. We loaded up on mid-century ceramics, art deco candle sticks and craft metal chickens. Look how excited Shane was about this display of French soaps!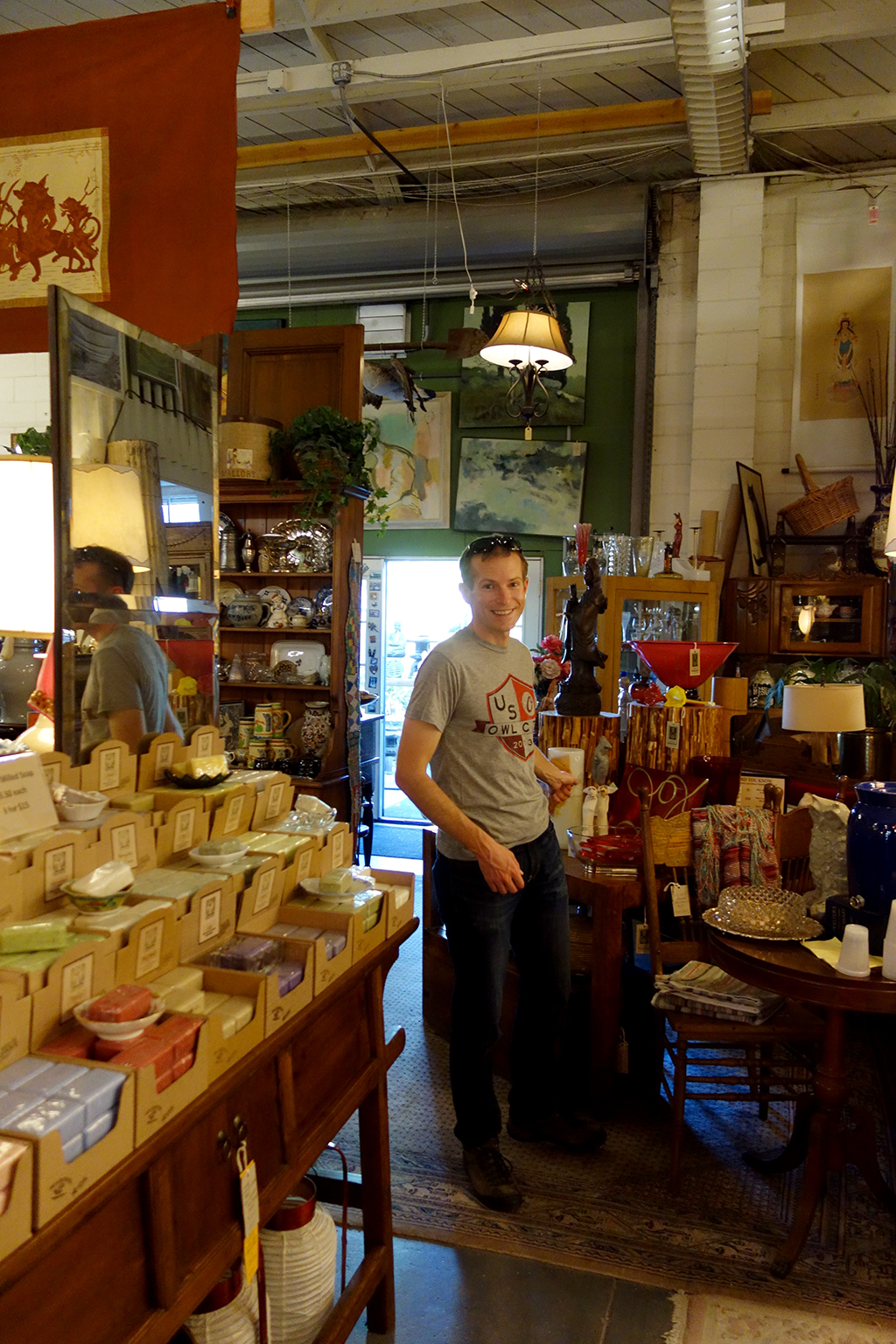 4. The winery staff at Marimar Estate tipped us off to Oliver's Market. A local gourmet grocery store in Cotati that has a vast wine, beer and cheese selection. We bought Spanish brandy, truffle saucisson sec, birthday cake and IPA.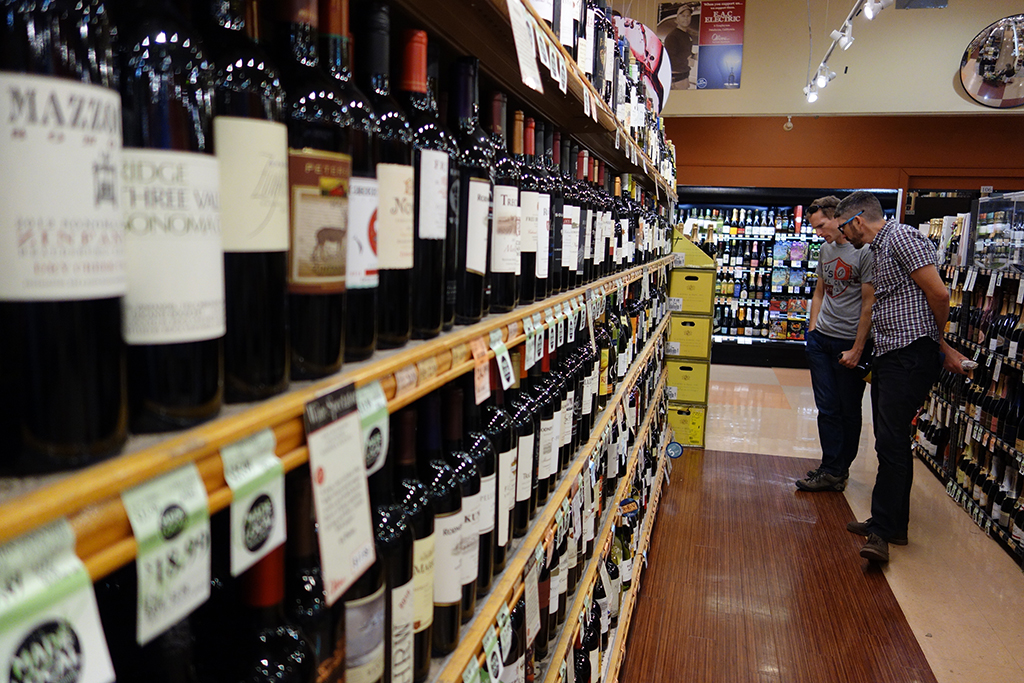 5. To end our day of wine tasting and exploring, we were looking for a fresh, healthy restaurant that could accommodate all seven of us. We stumbled across the Grape Leaf Cafe in Cotati and were instant friends with the Lebanese owner.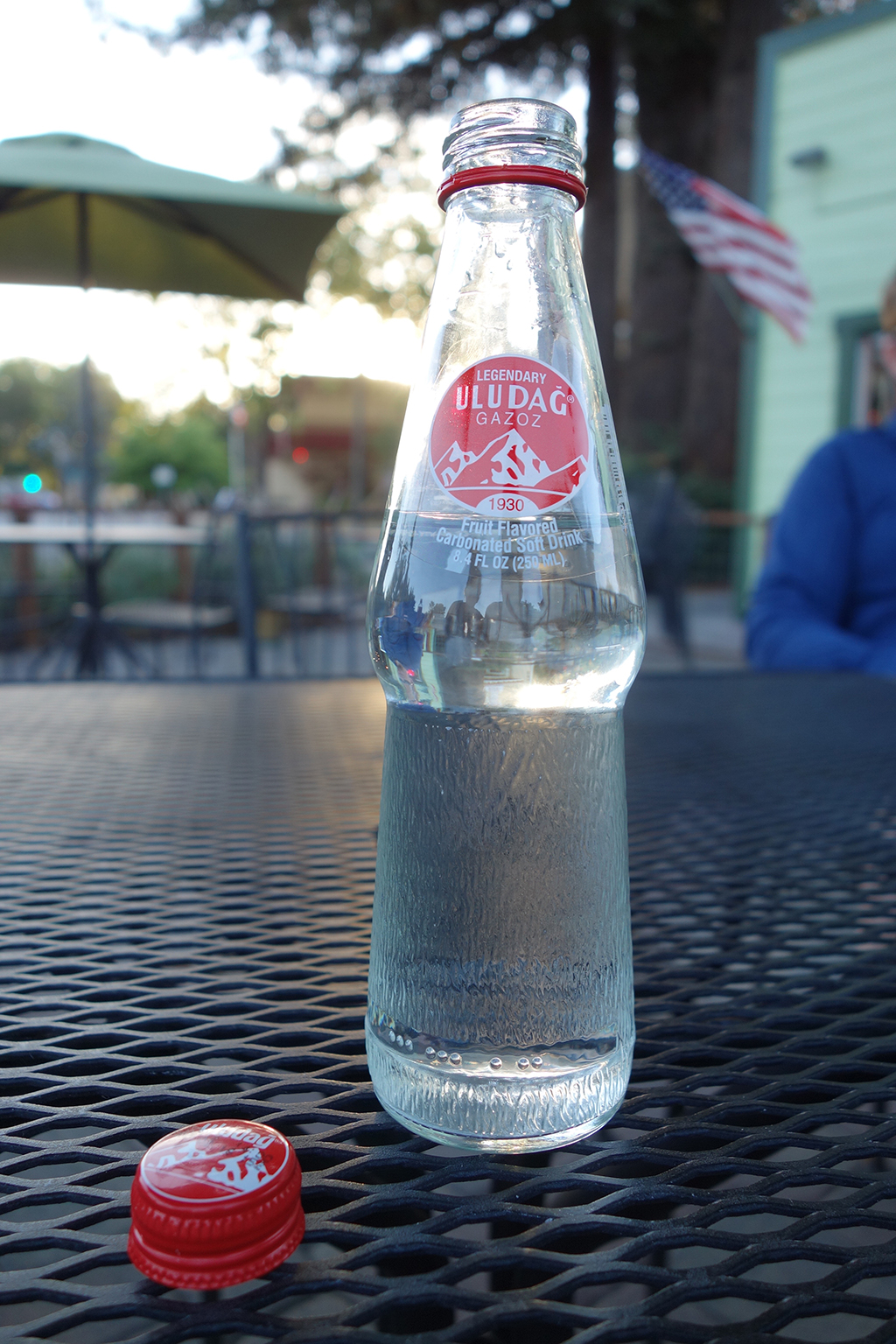 He brought out platter after platter of authentic hummus, eggplant dip, salads, pita bread, grilled meats and really, really delicious falafel as we sat on the terrace.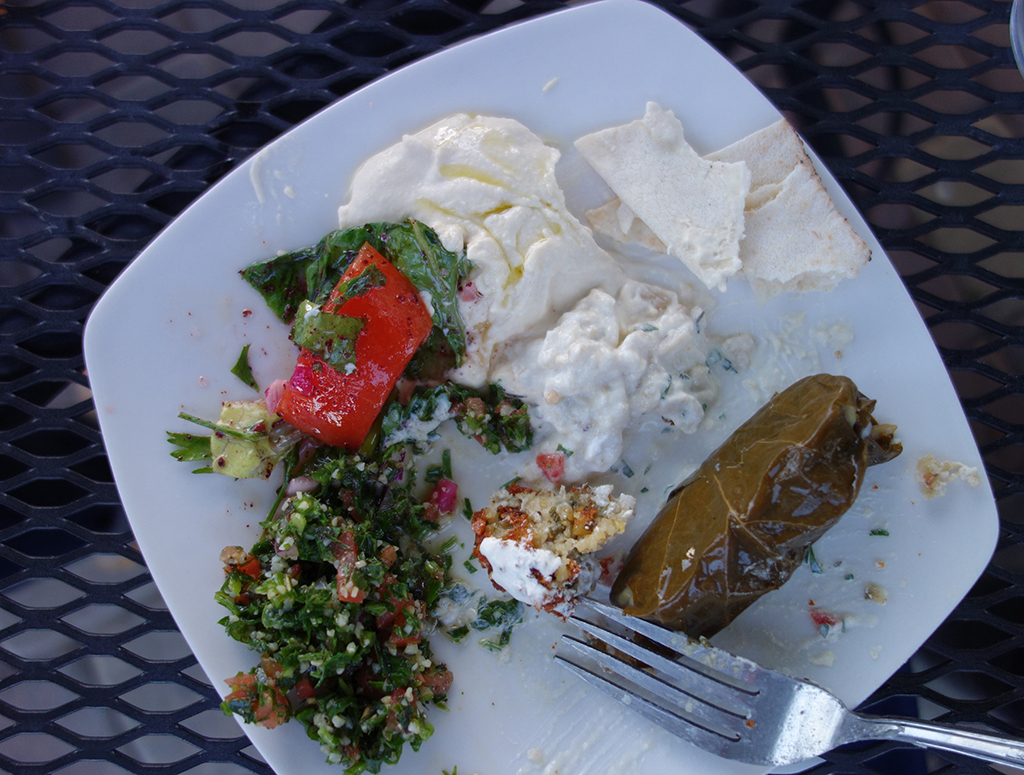 Thanks to all our new friends in Cotati and Sebastapol!