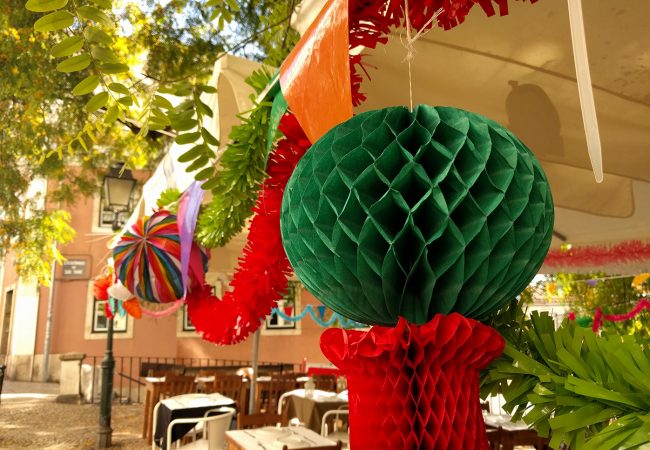 Celebrating St. Anthony and Sardines During June's Festas de Lisboa in Lisbon, Portugal
We had no idea what we were getting into when we first arrived in Lisbon, Portugal for a two week stay in the historic Alfama district in June. Within minutes of driving in, we had more questions than answers. Why is everything decorated? Are there normally barbecue restaurants covering every sidewalk? What's with the topiaries?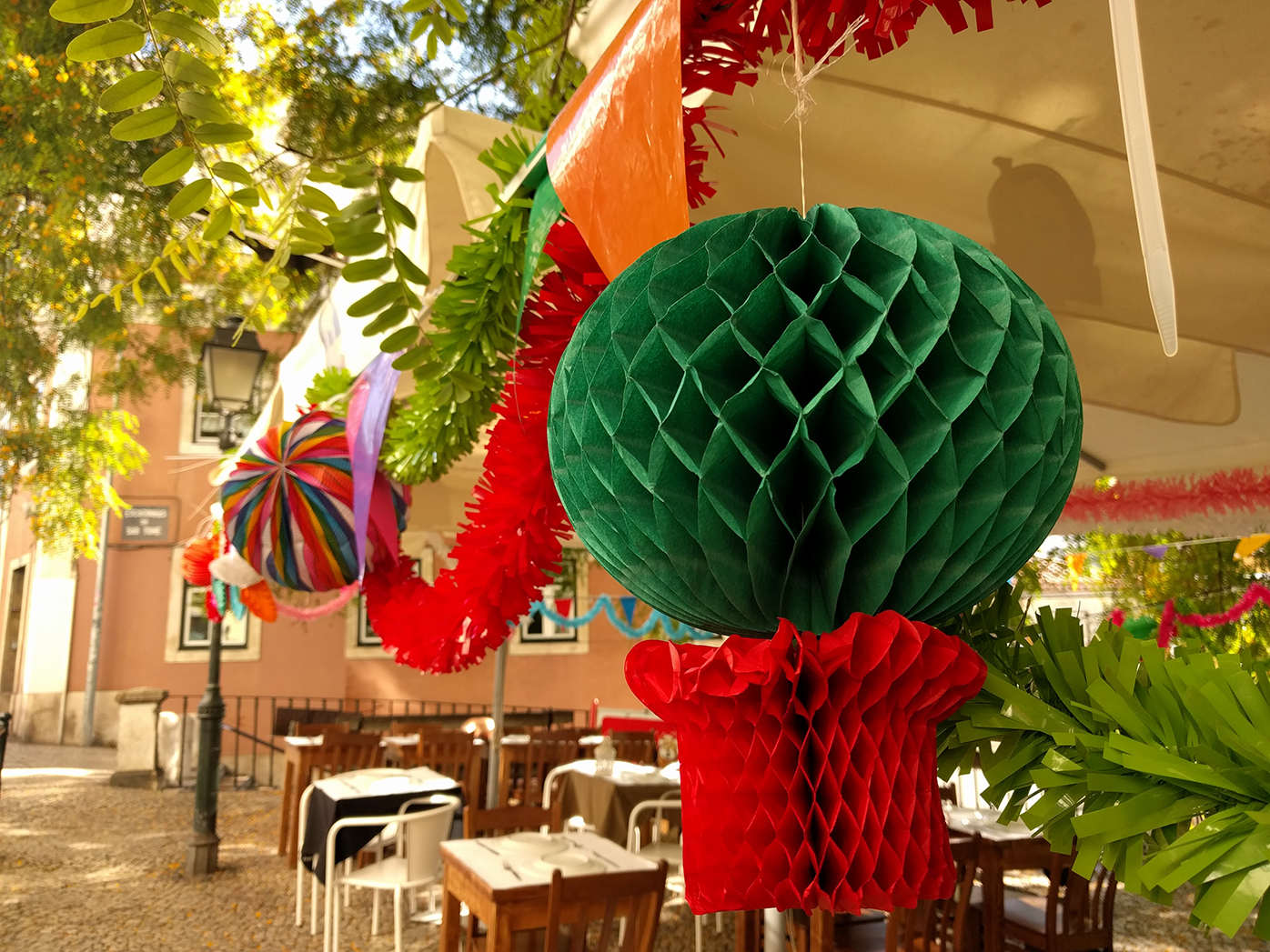 We had accidentally stumbled into the heart of the annual "Festas de Lisboa" celebrations – the massive religious festival of Lisbon's history that is essentially the city's own Carnival. After two weeks, we managed to figure out some of it.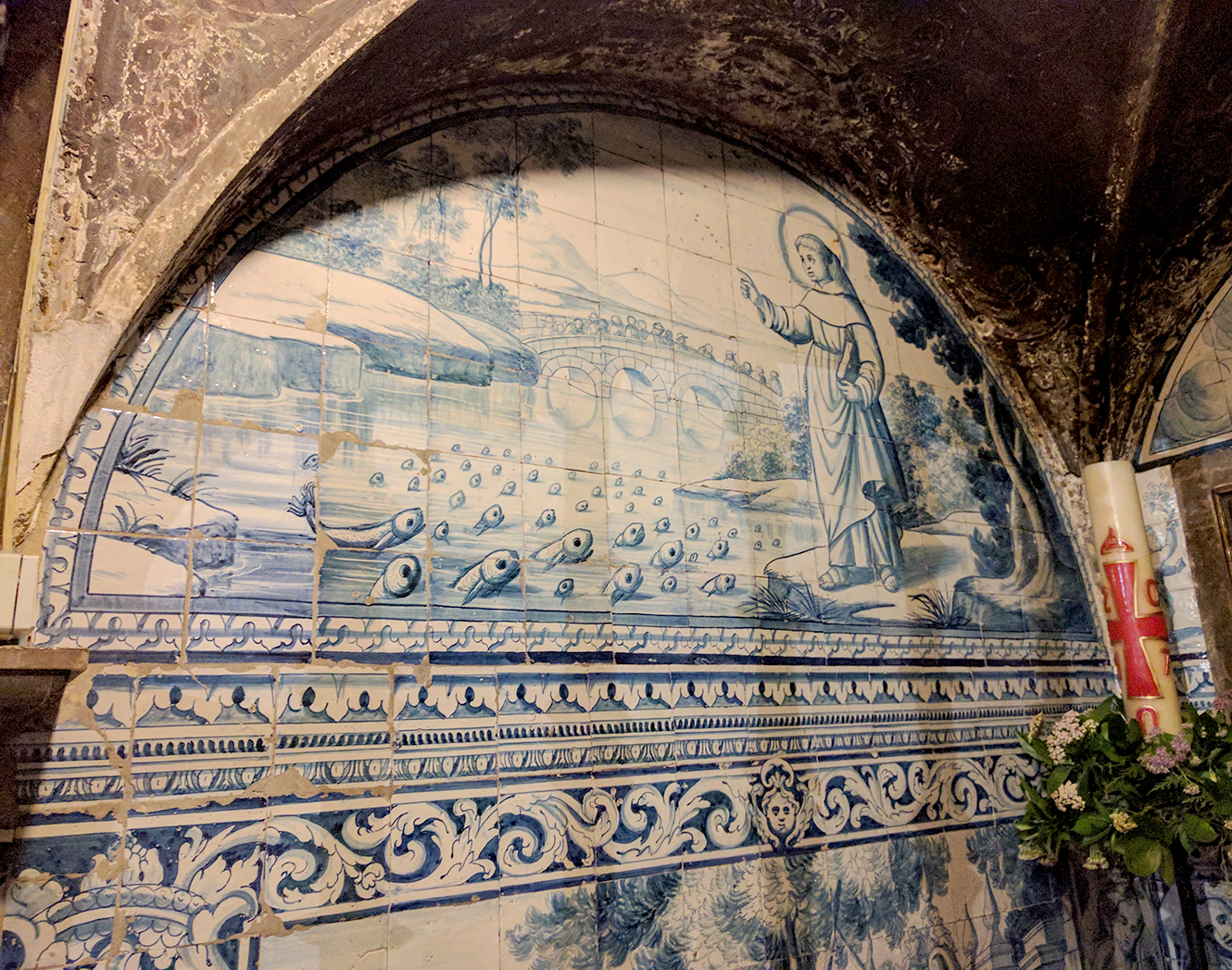 It all starts with St. Anthony, a native of Lisbon, "matchmaker, protector of young brides and patron of the lost and found." This Franciscan Friar from the 12th-13th century was frustrated that none of the Italians wanted to hear his sermons, so he went to the river to preach to the fish. The fish apparently loved it. Every last carp, pike and eel showed up to listen.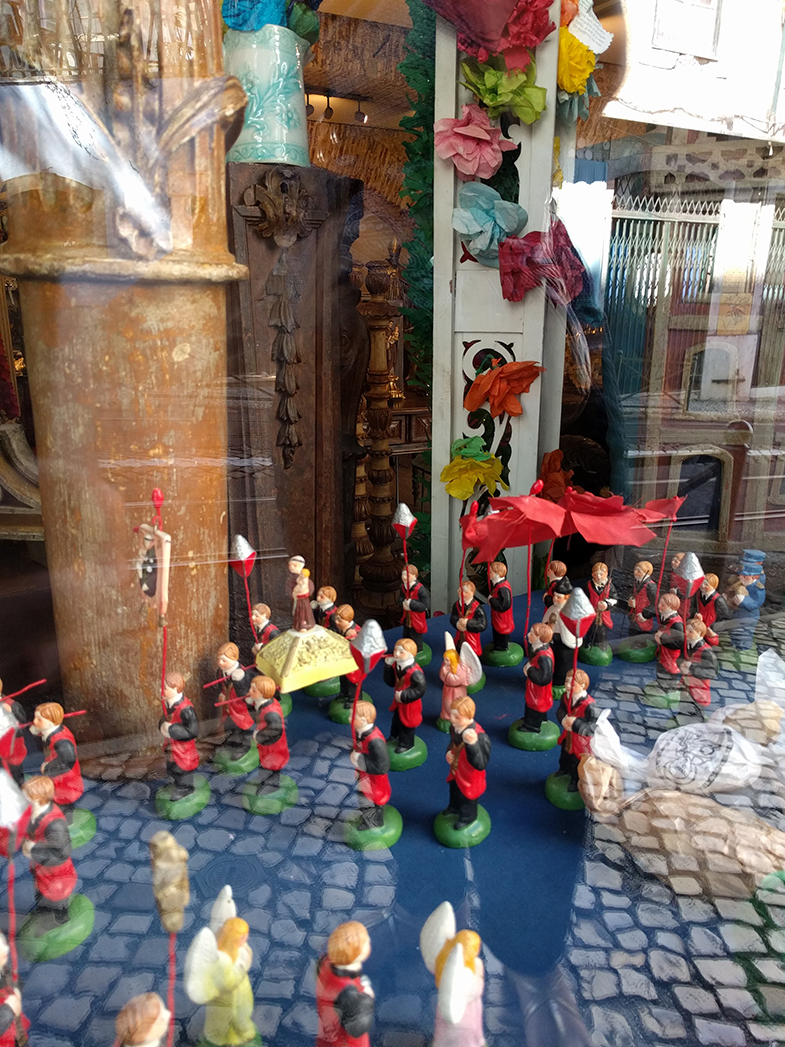 Fast forward a few centuries and St. Anthony is the patron saint of fish-fanatic Lisbon. His feast day is on June 12 and for the whole month of June the city is celebrating with processions, concerts, decorations and lots of food.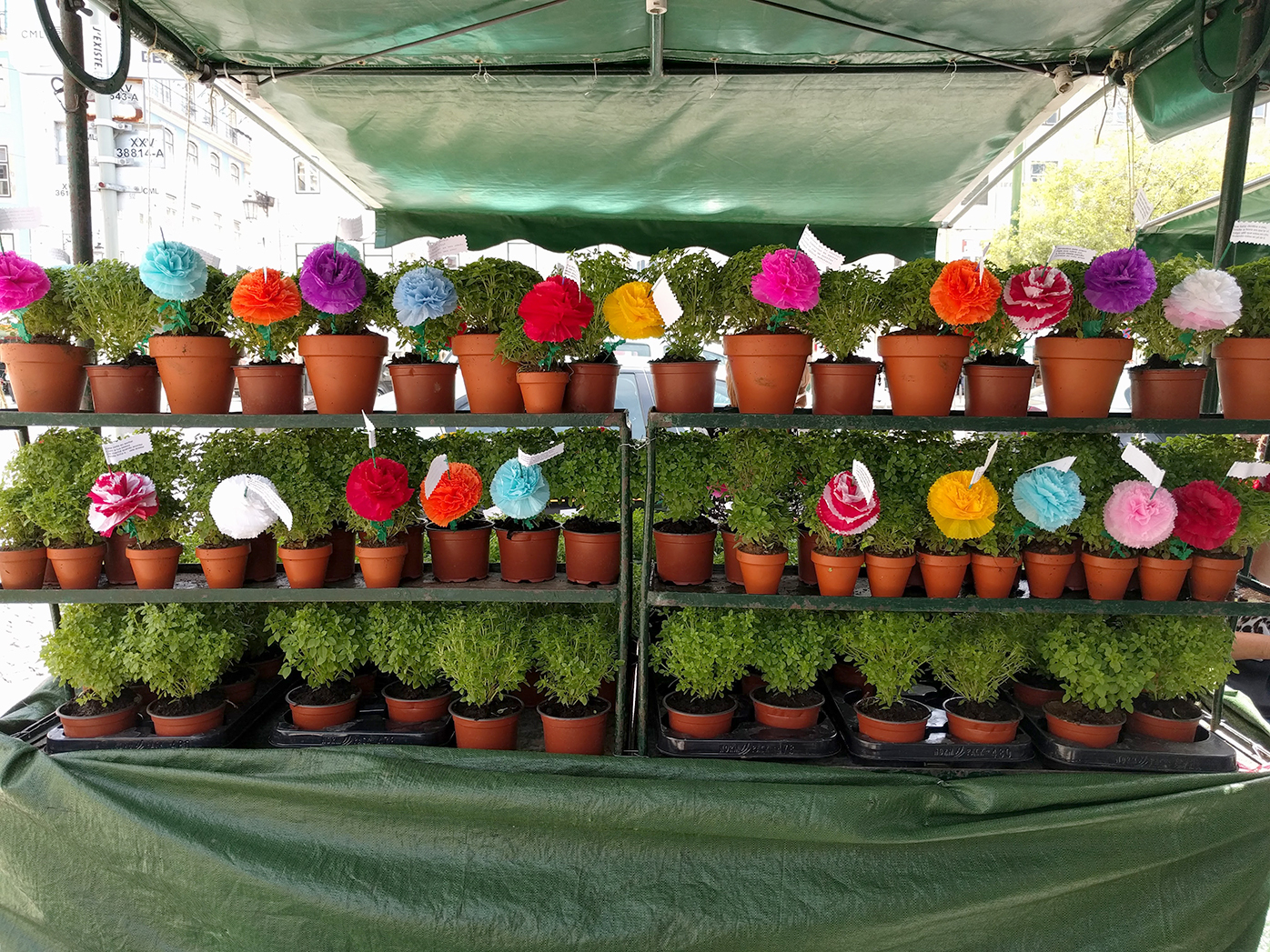 Basil plants are part of the celebration, too. I never quite figured out the connection to St. Anthony. Like Valentine's Day, men bring a potted basil plant to their sweethearts decorated with a flower and a short poem.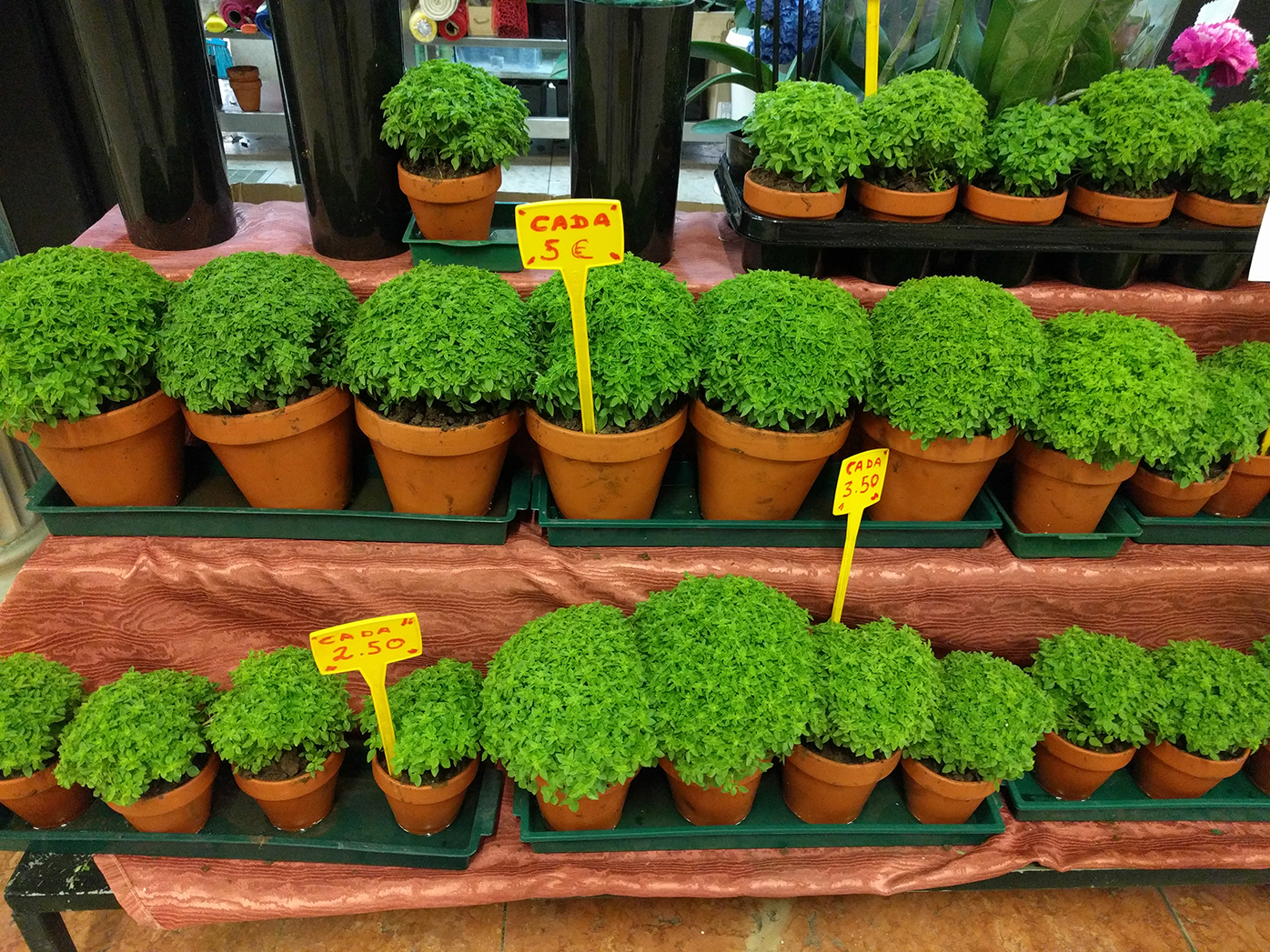 The plants are for sale everywhere, as well as tissue paper and ceramic versions of the small topiaries. Basil ice cream is for sale in most of the gelato shops, too.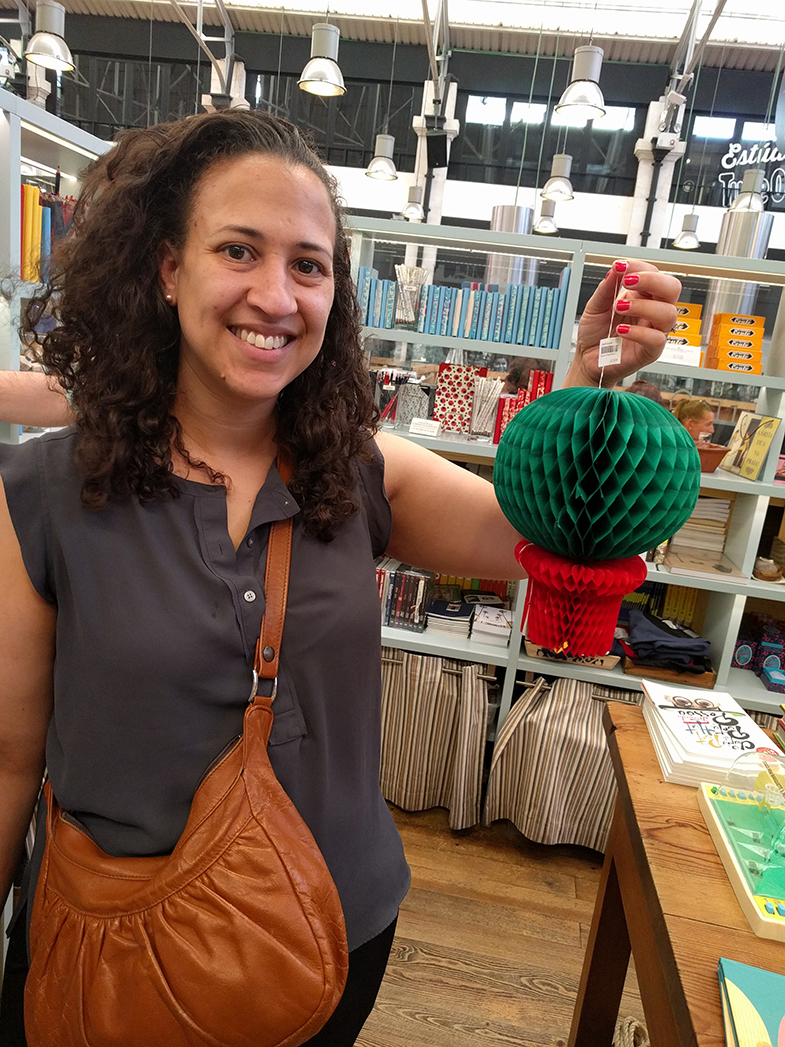 Mainly, the festival is all about eating sardines and drinking out on the streets at one of the hundreds of pop-up restaurants that appears for the month of celebration. A plate of 5-7 sardines comes with a few boiled potatoes for about €8.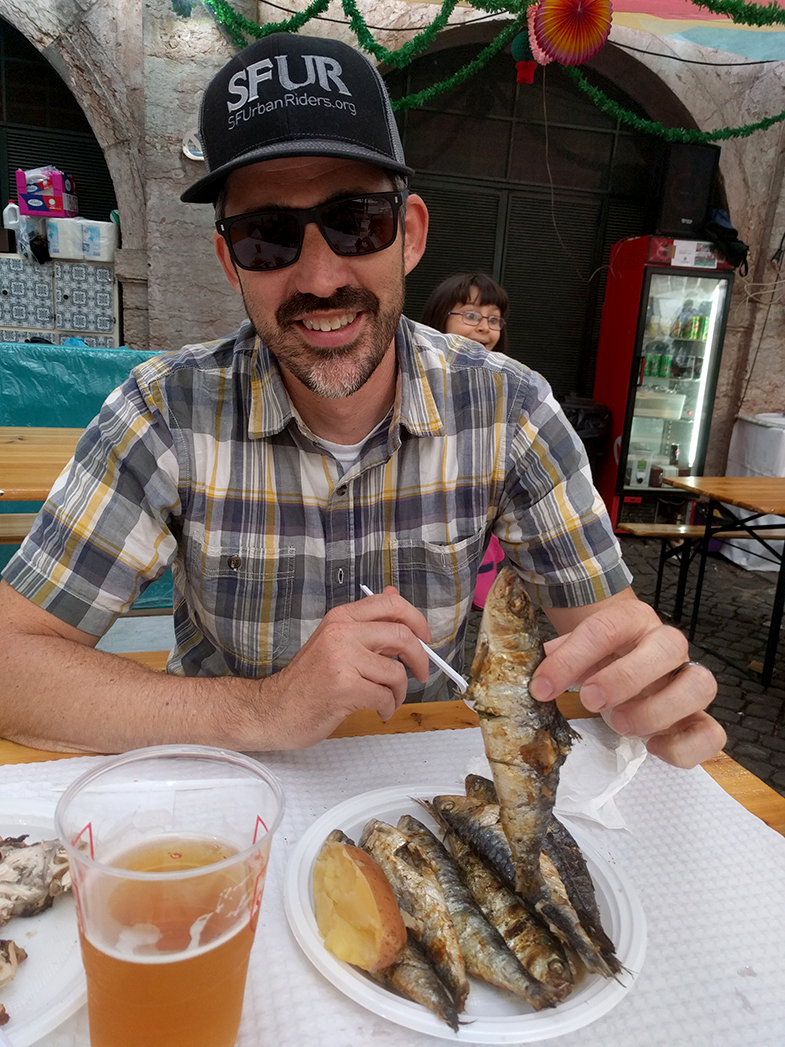 Perfect with a couple plastic cups of beer or sangria.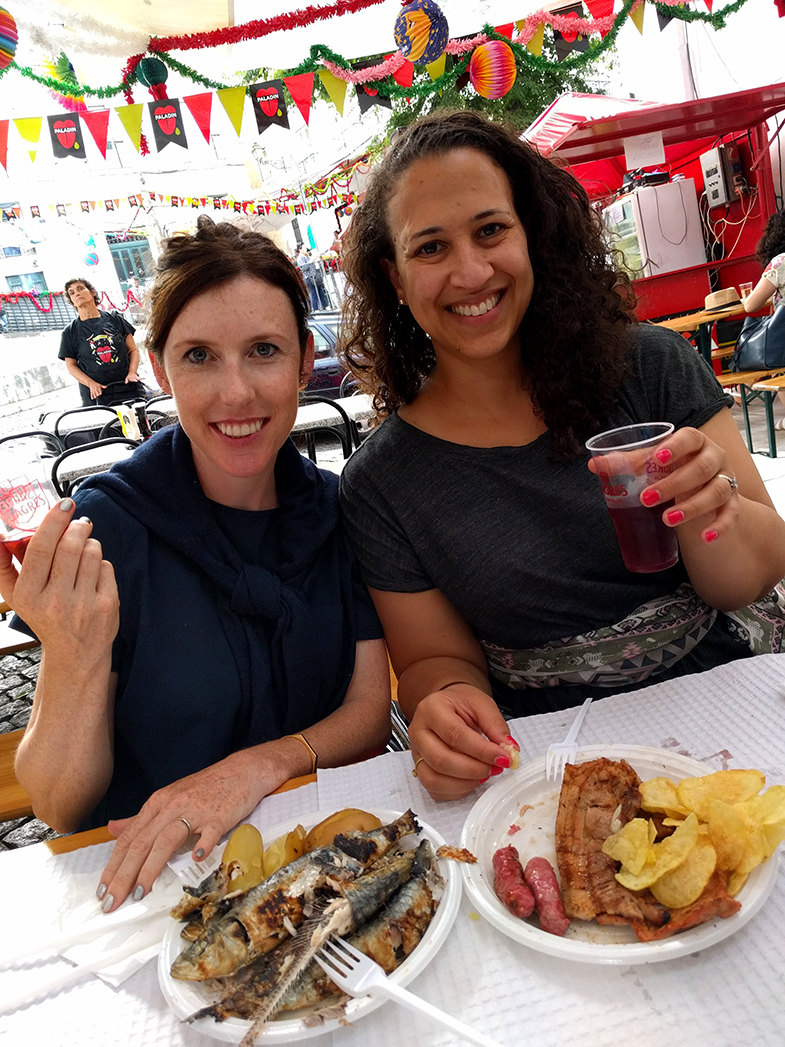 Grilled pork is also delicious. That comes with potato chips or french fries and (sometimes) fresh lemon. I didn't meet a grilled chorizo I didn't like. The grilled chicken with "piri piri" chili pepper is always good. You can easily get a whole BBQ chicken to go from most of the stands – great for lunch the next day.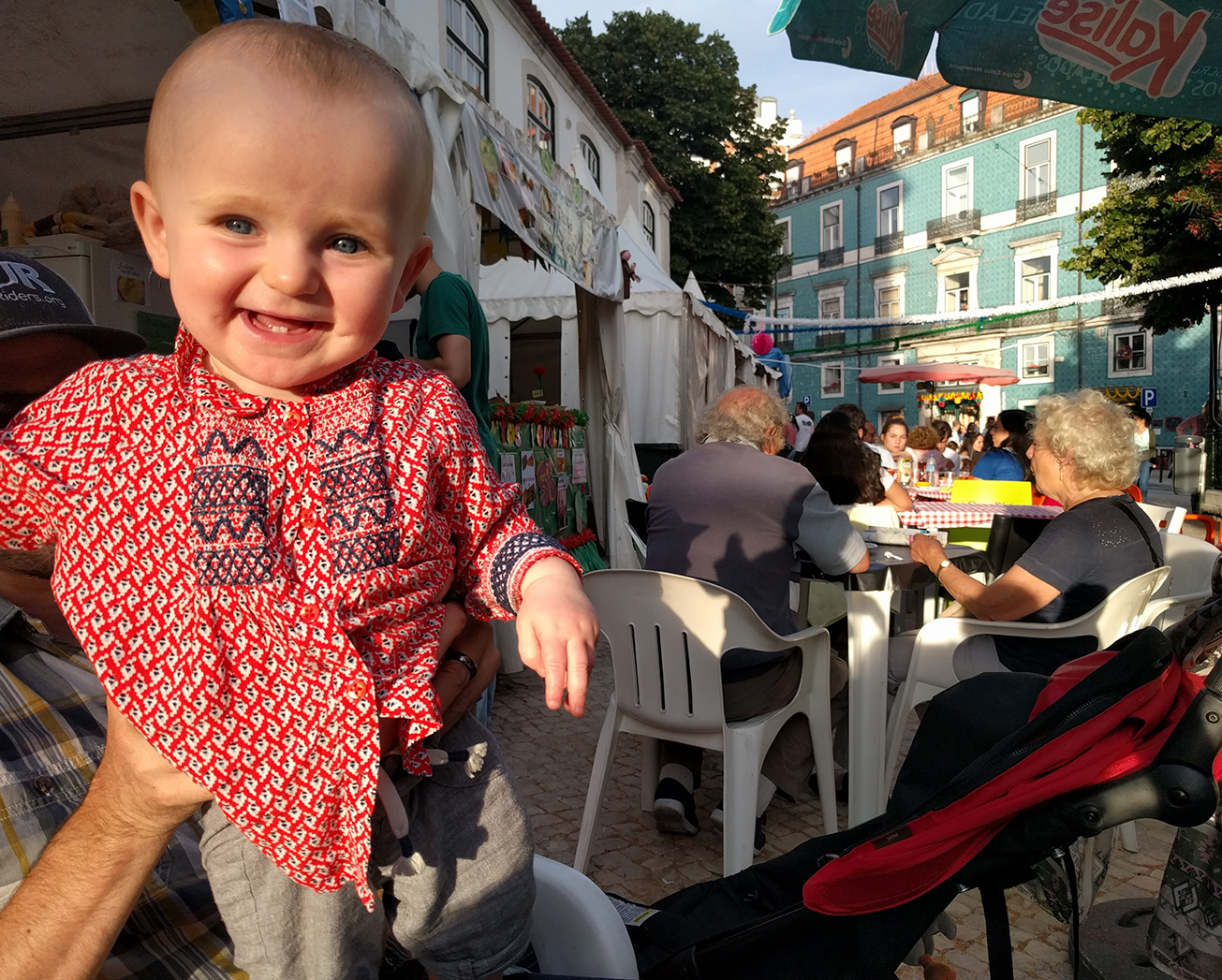 There's also a soup called "caldo verde" made of kale that is very popular. None of the versions we tried were amazingly delicious – however, it is a chance to get some vegetables in your diet.  Plates of snails called "caracois" are another favorite.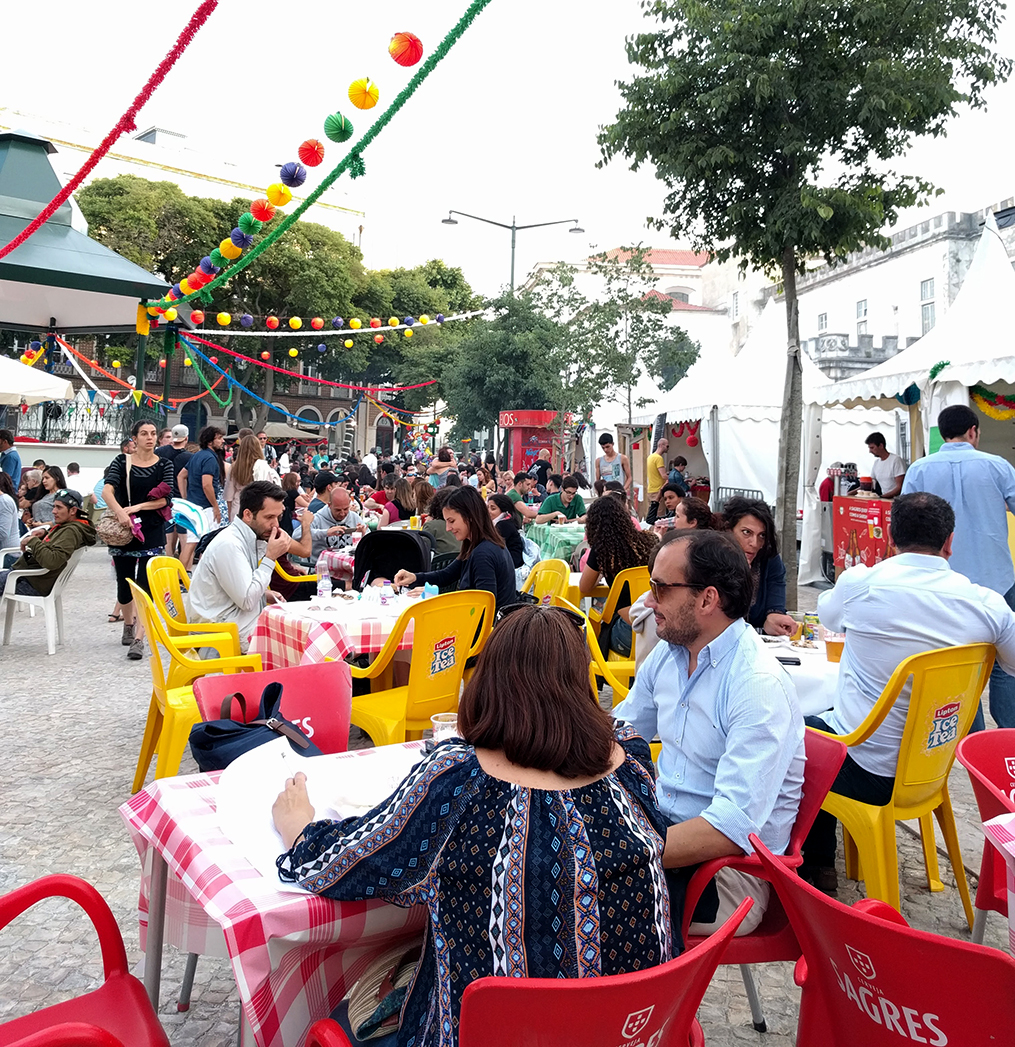 For dessert, they have rice pudding and fresh churros with cinnamon sugar and nutella. Or, shots of the local cherry liqueur called Ginja in a chocolate cup.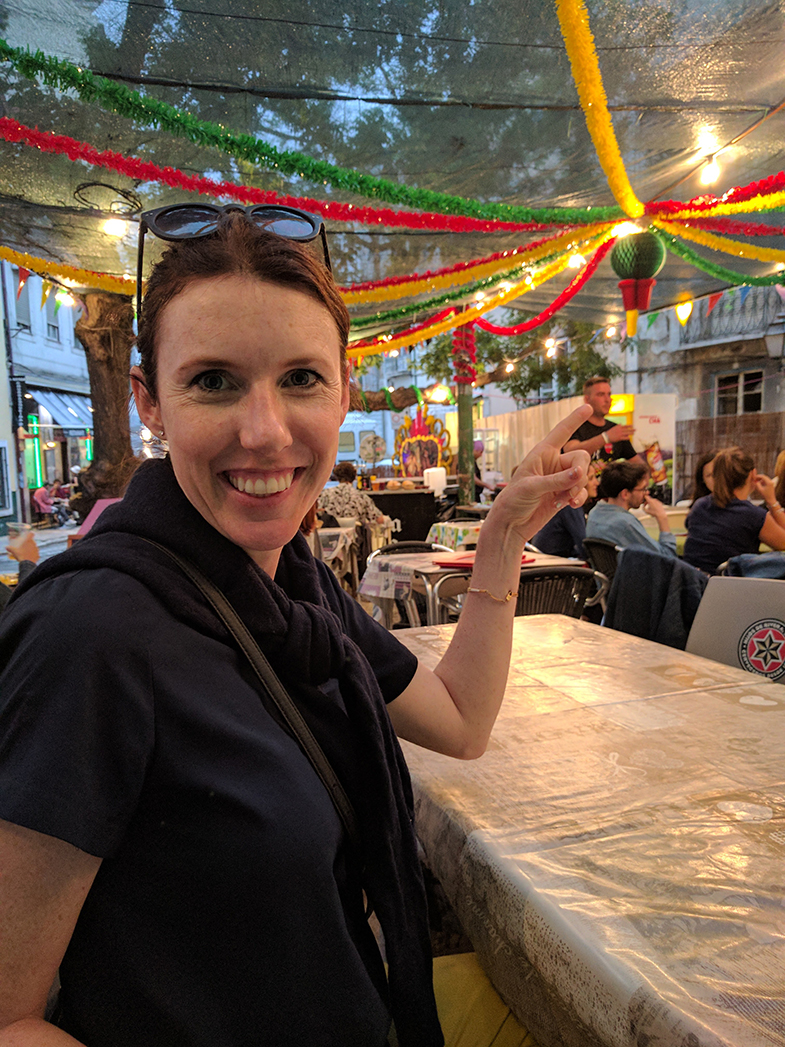 Every alley in Alfama was covered in streamers. More seemed to appear overnight every time we walked by.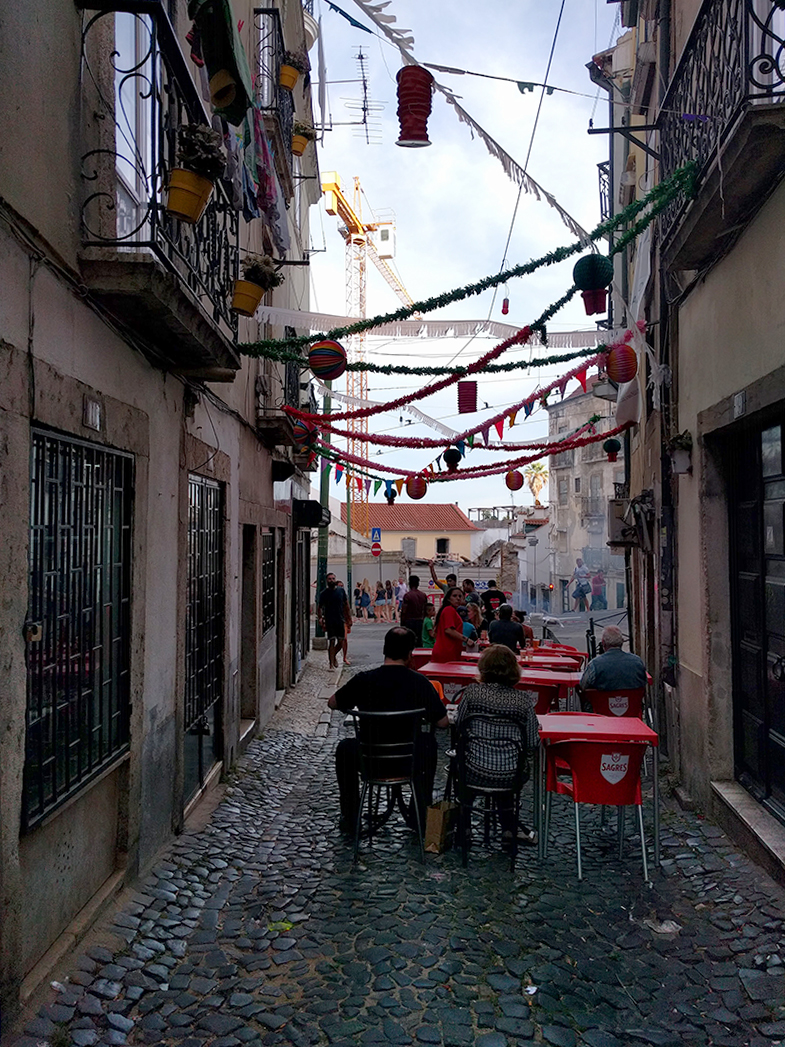 Most nights there was live music in every tiny plaza and every BBQ spot had a competing sound system playing traditional accordion music until 2:00 am. I don't know if I'll ever get this "Sardinha" song completely out of my head. With the baby, we turned in early and didn't really see the peak of the celebrations late at night.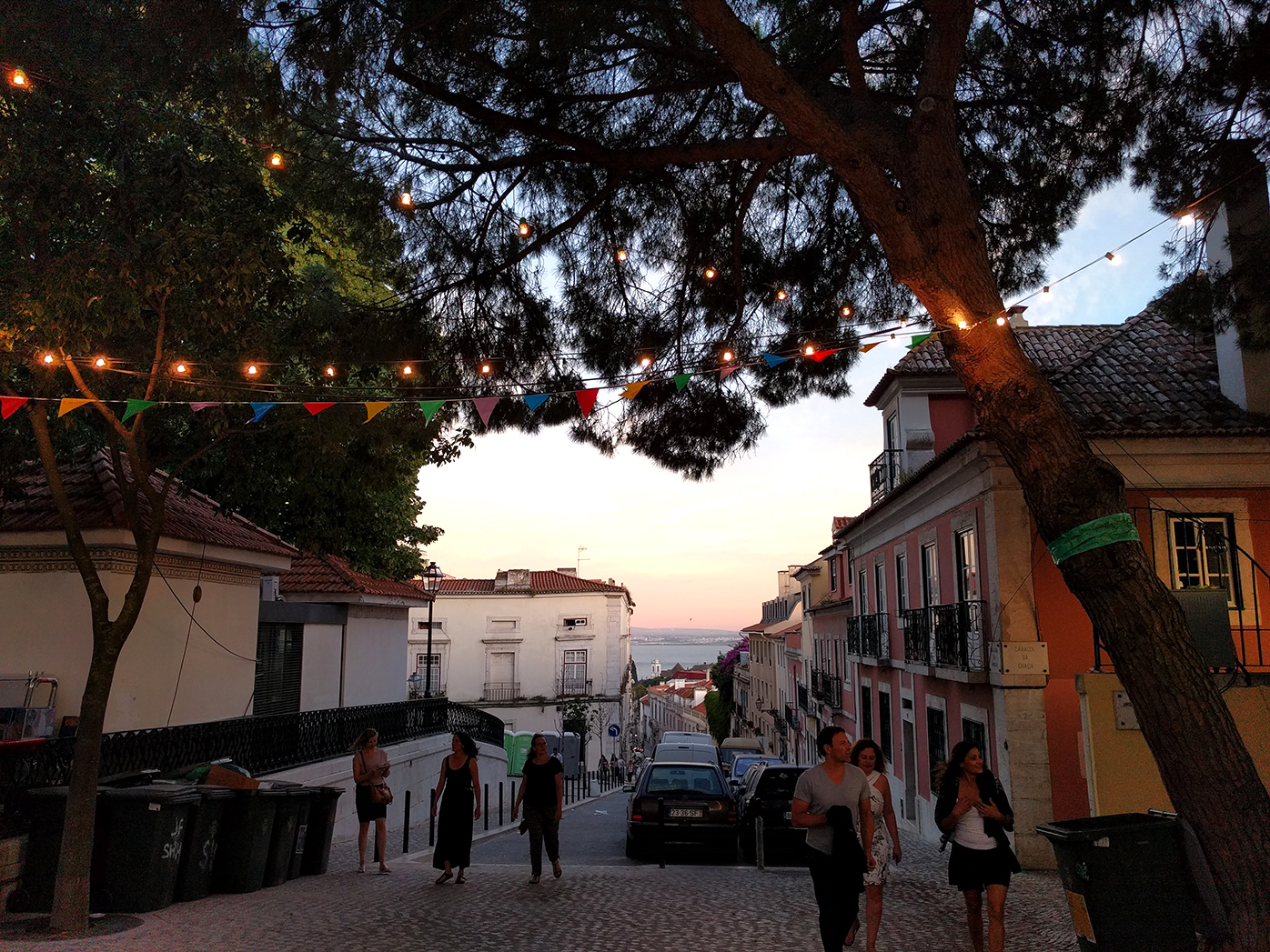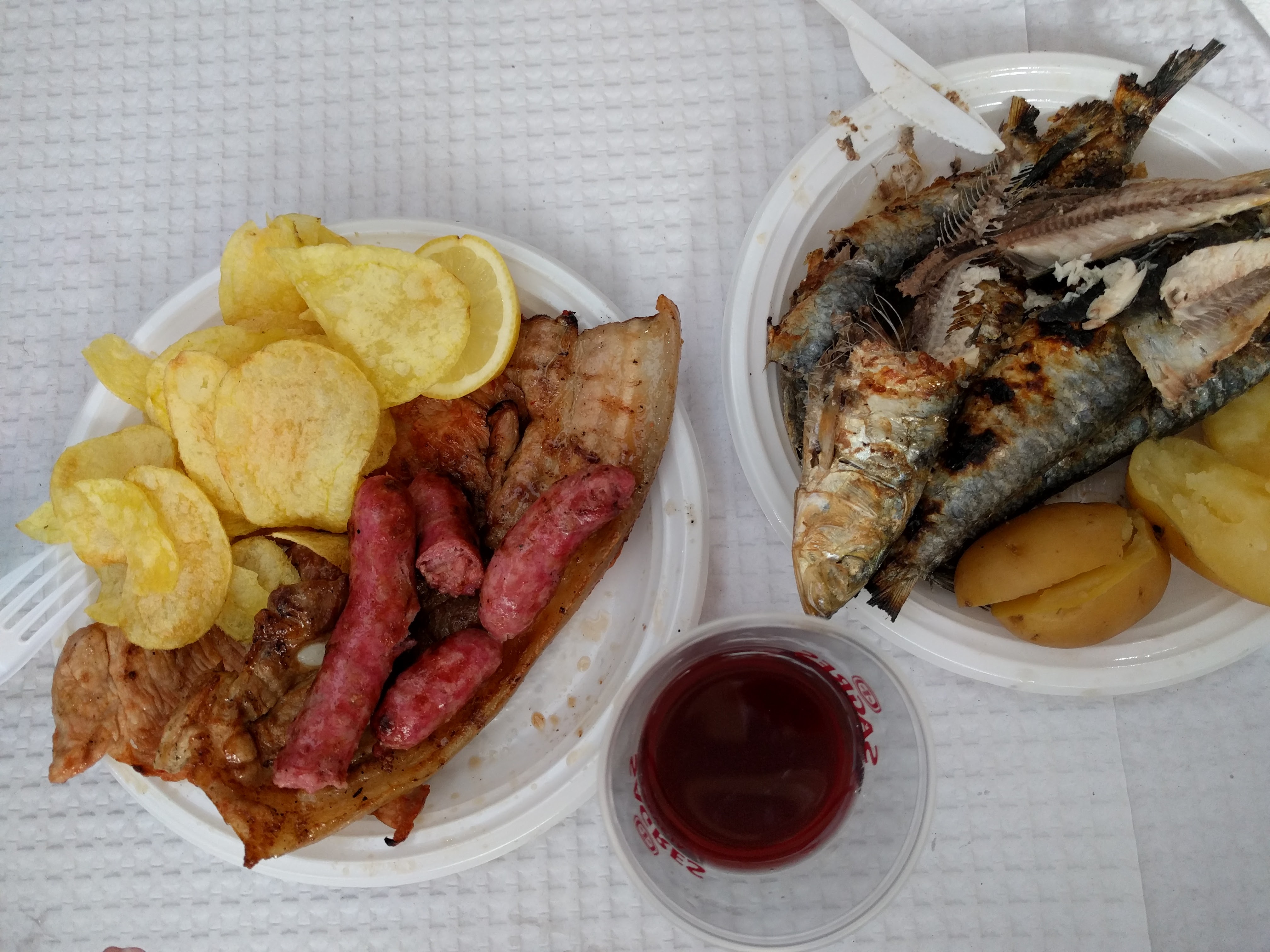 A once-in-a-lifetime experience!