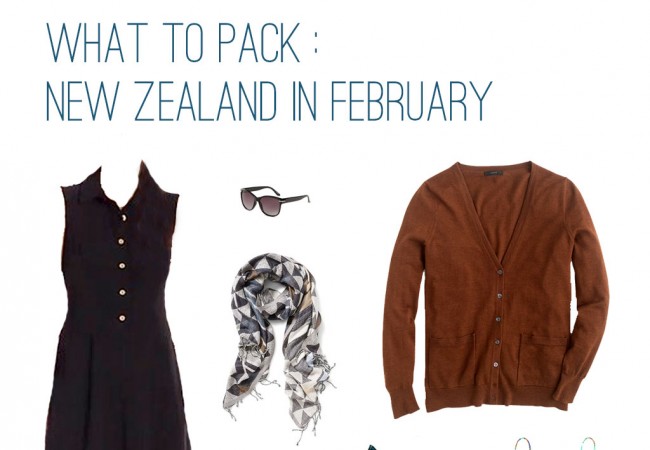 What to Pack: New Zealand in February
Four weeks in New Zealand. One carry-on bag. One quickly-growing second trimester bump! For this trip, I had to mix up my old travel stand-bys with new maternity pieces. Plus, plan to accommodate the right thing to wear for everything from fjord camping to tech startup presentations.
The weather on the south island in February looks like highs during the day in the upper 70s and lows at night in the mid-50's. With a good amount of rain scattered in there too.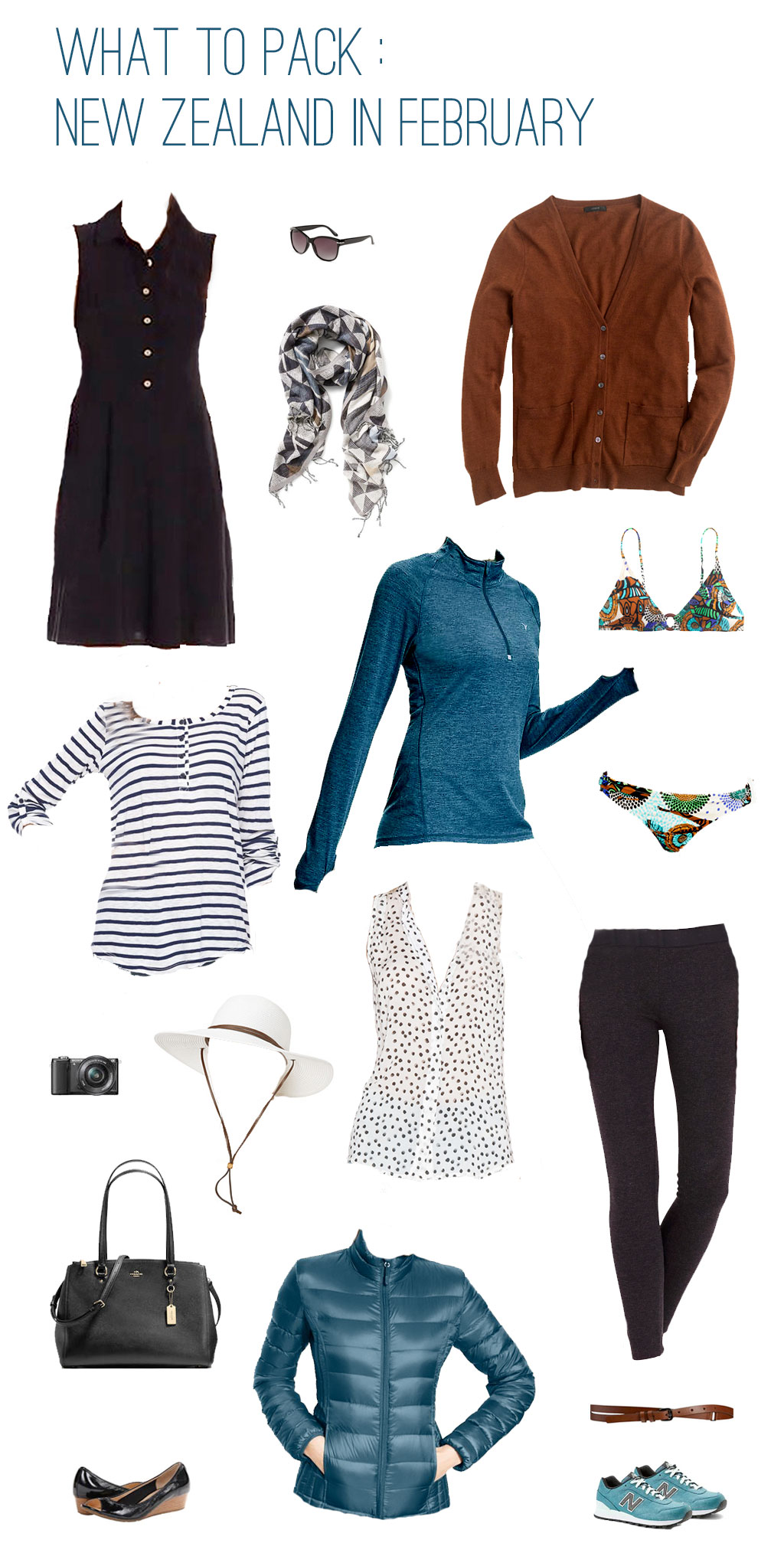 Dress – I have a maternity version of a similar black button-up shirtdress. It should be a great base piece for layering.
Cardigan – This is one of my favorite travel pieces because the sienna brown color goes with blue, black or gray. The design is lightweight enough to belt over dresses. J Crew merino cardigan.
Henley – A striped button henley matches with pants or workout outfits. I'm taking a maternity version  with me.
Tank – This kind of pleated tank top works both tucked and untucked on the road.
Sneakers – I'm hoping these teal and black New Balance sneakers will work for hiking a few miles at a time as well as pairing with cute outfits while in town.
Wedges – My trusty black peep toe Cole Haan wedges! Fancy enough for a nice restaurant or business meeting but proven (by me!) for a five mile hike in a pinch.
Pants – One pair of sturdy pixie pant leggings and one pair of lightweight workout cropped leggings.
Jacket – Super packable and super warm puffer down jacket for the colder nights and glacier hikes. It might be overkill but I'd rather be too warm (and it doubles as a spare pillow). I think I'll also take a light rain shell.
Workout layer – A mid-layer Old Navy workout top for hikes or layers when it gets cold.
Sunglasses – From H&M.
Scarf – Old Navy has these terrific gauzy scarves that work as both a warm layer or as a beach cover-up. This scarf has blue, black and brown accents to match the color scheme.
Bikini – Fun brown and teal patterned J Crew bikini.
Belts – I've always liked belts and now my maternity outfits nearly always include one. I'll be bringing a brown double wrap belt and a black and white patterned belt.
Sun hat – We'll see if I have enough space in my luggage for a foldable sun hat.
Purse – My black crossgrain Coach bag is big enough for carrying my laptop and camera. The crossbody strap makes it not completely ridiculous for hikes.
Also: Basic v-neck tee shirt, maybe a black skirt, lightweight chambray shirt, warm socks, pajamas, beanie, Gentle Souls sandals.