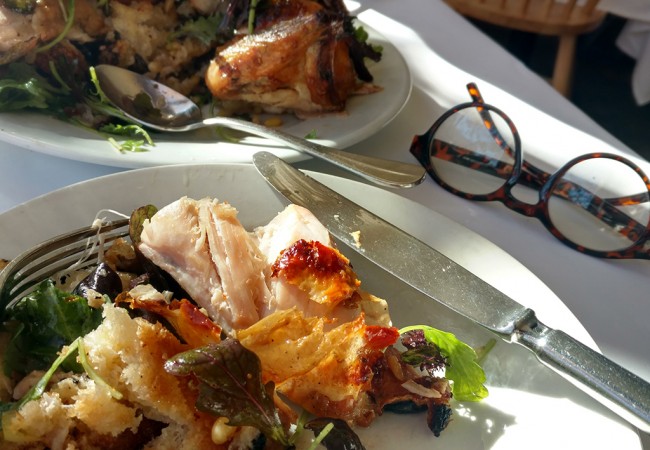 What to Wear: Zuni Cafe for Roast Chicken
The classic San Francisco bistro, Zuni Cafe, is just a few blocks for our apartment and I pass it all the time but I hadn't been in before today. They're famous for their roast chicken with bread salad, as well as being the elegant spot for architect and gallery-owner types to drink wine and eat oysters in style. It's where Diane Keaton would have lunch.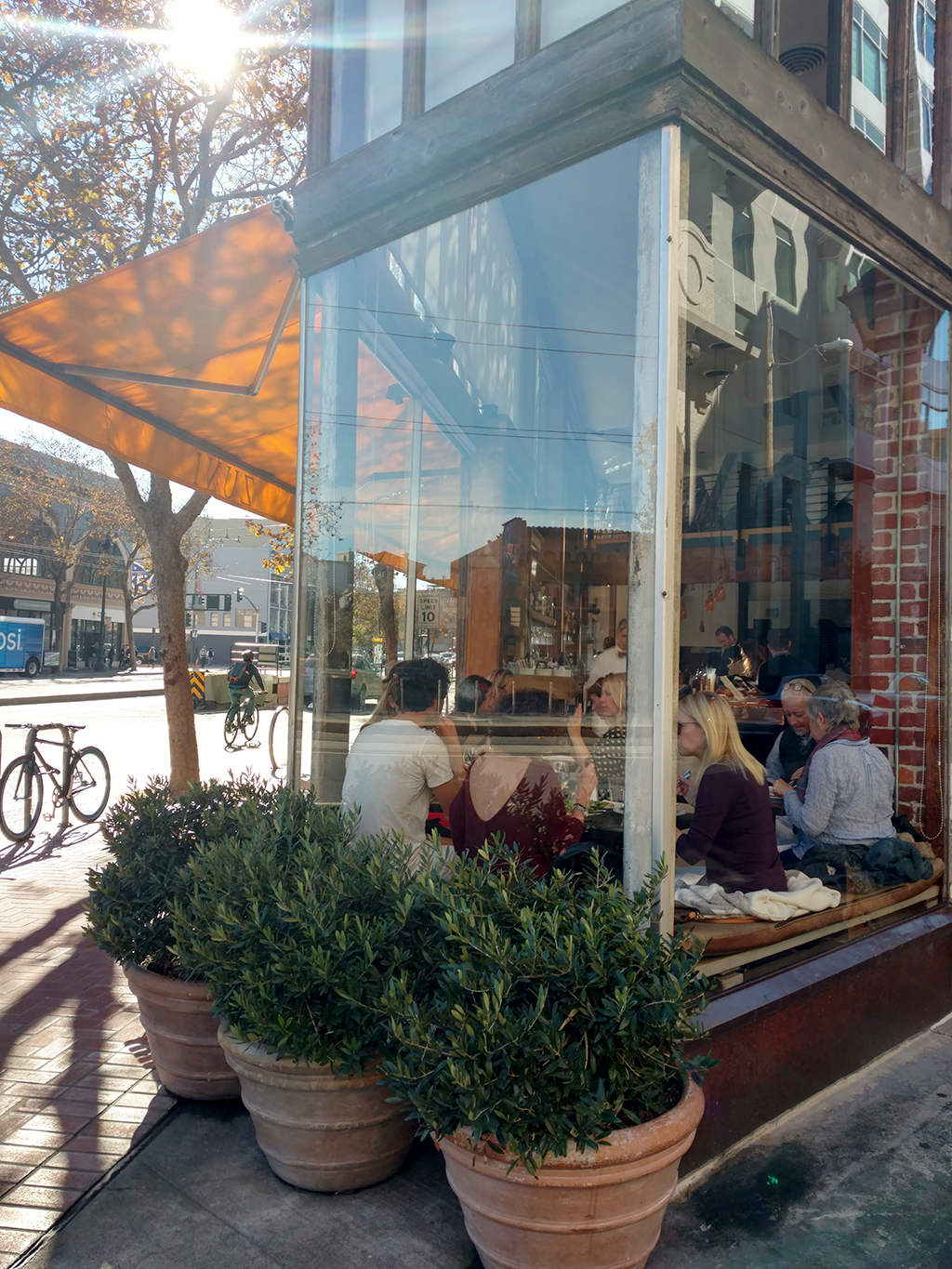 My friend Lauren has a new job starting Monday, so we decided to splurge on lunch at Zuni to celebrate! I spent a good amount of time planning the exact right thing to wear. It worked so well that I ended up almost absurdly camouflaged in the lunch crowd.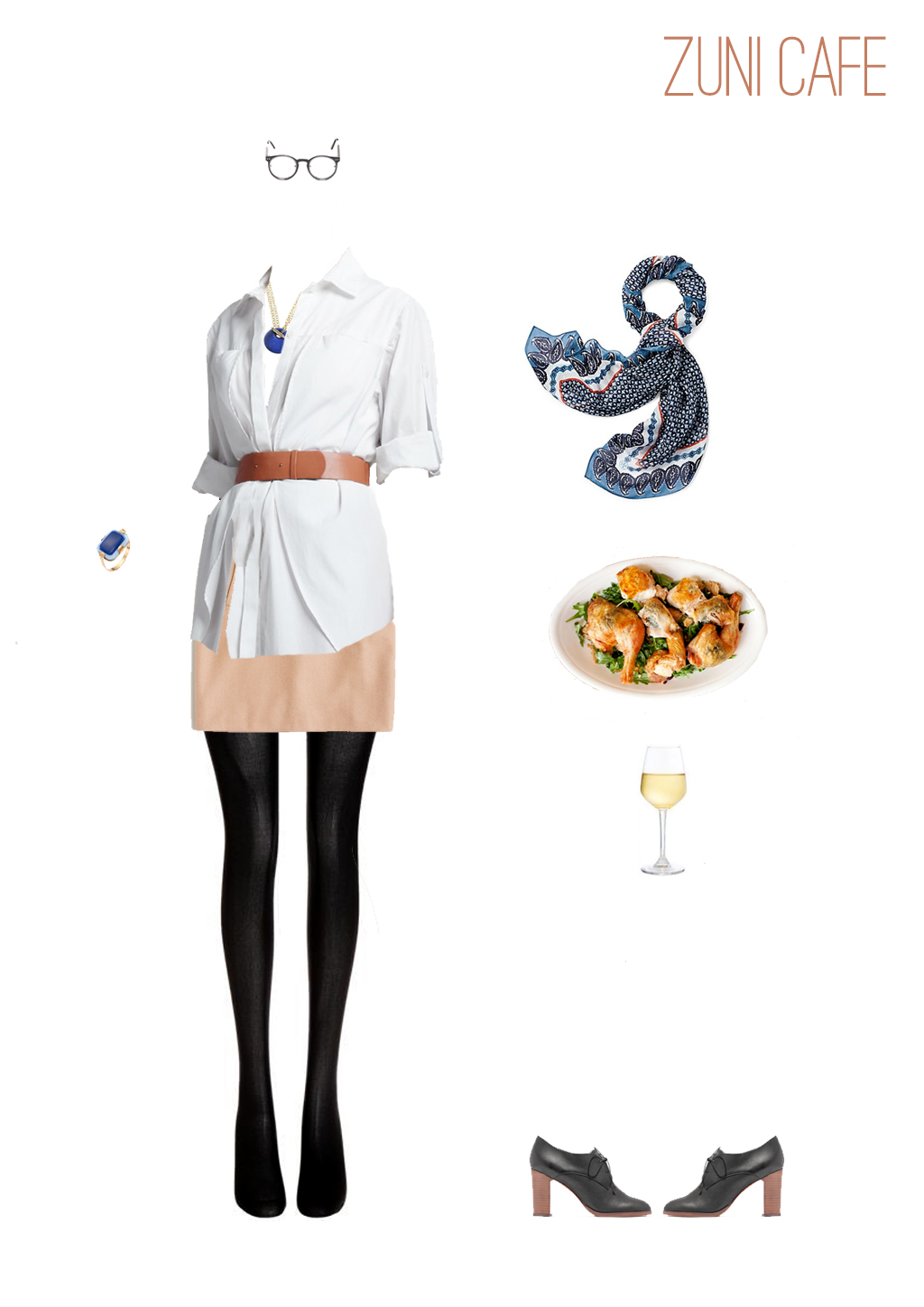 Shirt – A crisp men's white button up shirt. Collar slightly popped, sleeves rolled up, not buttoned but wrapped kimono-style.
Belt – A wide belt in saddle leather creates an hourglass silhouette with the men's wear shirt.
Skirt – A wool mini skirt in camel, this option from the J.Crew Factory line. Always make sure wool skirts are lined (as this one is) so you don't get itchy.
Scarf – A bright, vaugely international scarf jauntily tied on the neck for women over 50, draped around on chairs for the younger set.
Glasses – These will henceforth forever be known as my "Zuni chicken glasses." A must have if you really want to blend in!
Tights – Basic black tights.
Bracelet – All jewelry must be exceedingly chunky or exotic, please. This necklace and a Marc Jacobs bangle fit right in.
Shoes – Oxford lace-up pumps are spot on.
We enjoyed a long lunch with lemon-cured anchovies, caesar salads and that famous chicken for our meal. Congratulations Lauren!