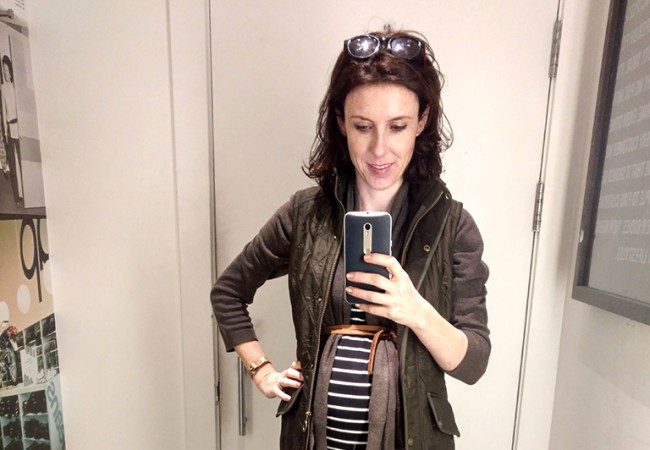 Three Outfits for 15 Weeks Pregnant
This above-average-bump continues to be really fun to dress! According to my doctor, I've gained hardly any weight at all as I head into the second trimester. It's just my body shape (long legs, very short torso, thin) that is contributing to what looks like an oversized belly at only 15 weeks with this baby girl. I'm way bigger than my sister was with her first baby at 18 weeks.
Shopping Downtown
Learning for myself that most maternity jeans are pretty terribly sized, heavy and expensive. Thankfully, I don't usually wear jeans anyway. In this outfit, I've got a black and white striped maternity tank, a drape cardigan sweater, my trusty double belt, Barbour quilted vest and flat boots.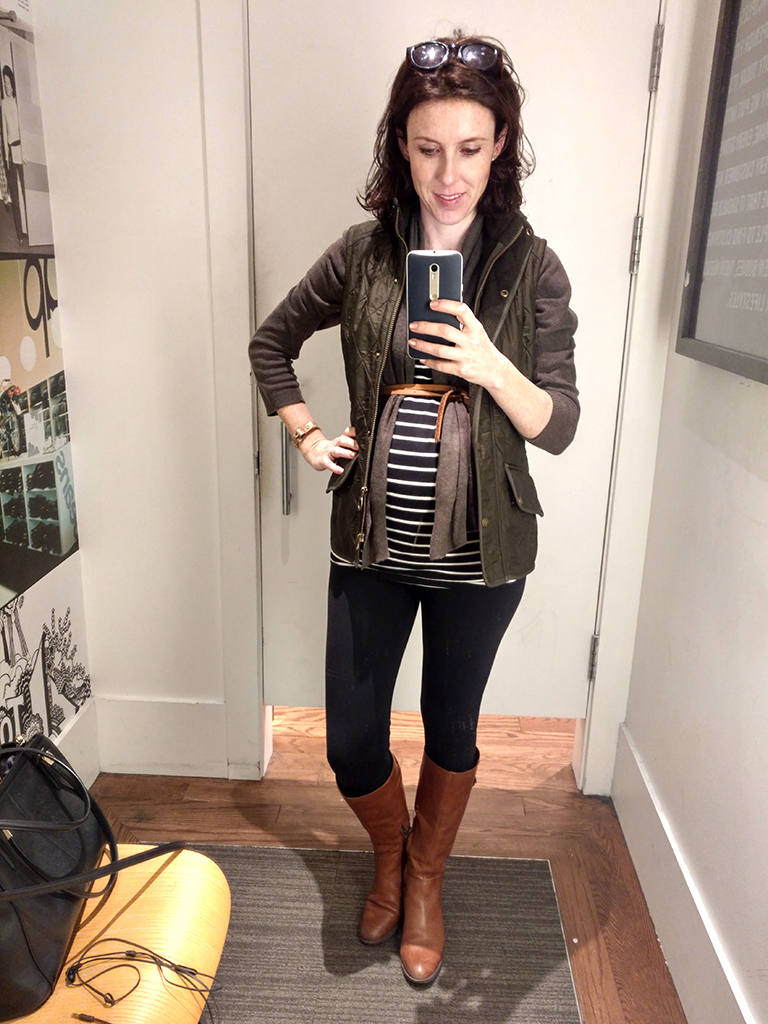 Lecture Series with Cheryl Strayed

The fruits of my shopping trip the night before – most of this is coming to New Zealand. Instead of maternity pants, I bought these amazing super stretch "treggings" a couple sizes up for only $18. I also found a lavender maternity henley on major sale from Gap for $5. My favorite stacked-heel booties, J Crew cardigan, belt and big fluffy beige scarf.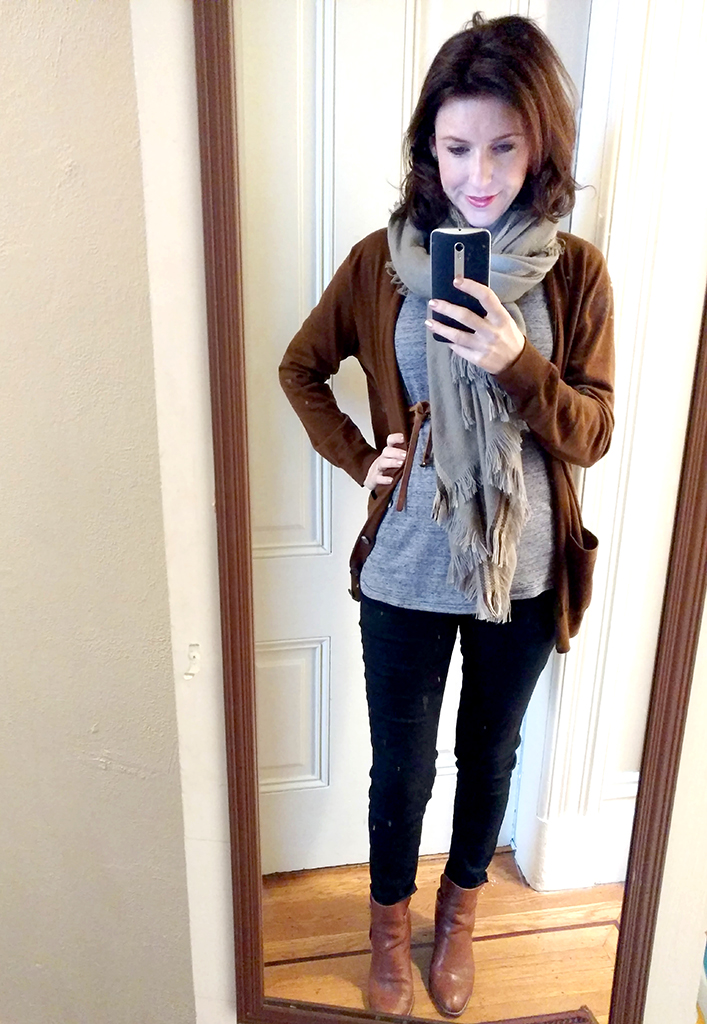 Client Business Meeting

Green H&M dress from a couple years ago, black maternity tights, black patent pumps and a black and white belt.