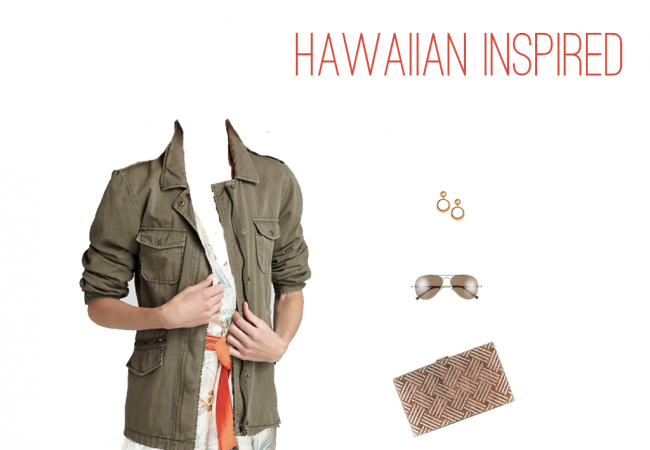 What to Wear: Hawaii Envy
There always seems to be one week a year here in California where everyone you know is off to Hawaii. Margaret leaves for her honeymoon shortly, Jackie is headed over for a family reunion and a handful more friends are checking in at the airport on Facebook as I write.
I hardly can justify being jealous since Rob and I have traveled so much these last few years – including a month on Maui in 2014. But I may need a Mai-Tai or two to cope with FOMO this foggy week in San Francisco. That, and a cute tropic-inspired outfit.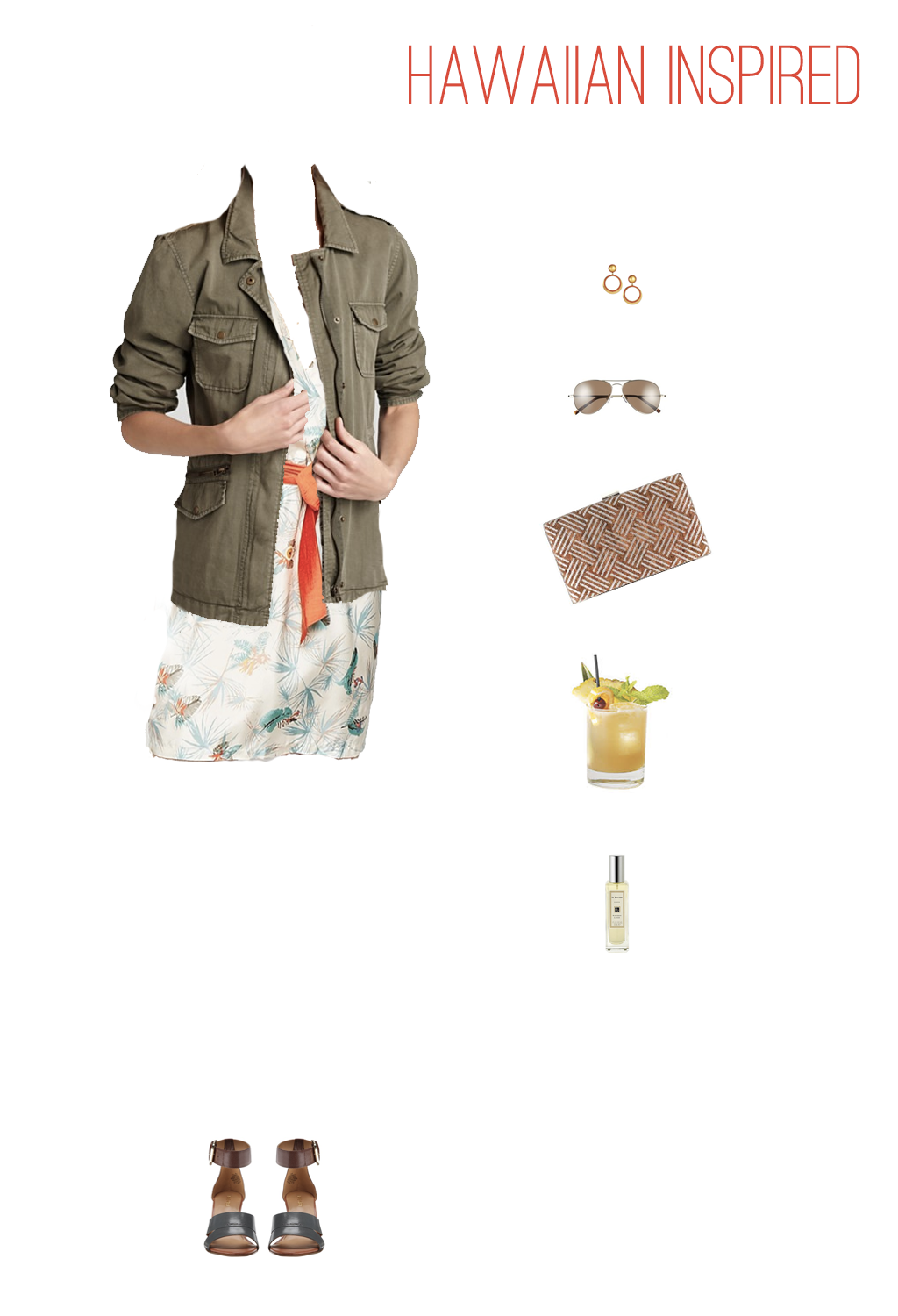 Dress – A pretty silk dress in a subtle Hawaiian print with an orange sash.
Jacket – These military-style jackets have been in style for a couple years now. Maybe I'll finally break down and get one? San Francisco's fog requires a good layer.
Sandals – Love the grey and brown combination on these Nine West sandals. They look hearty enough for the transition to Fall and are on sale for $50.
Earrings – Coral and gold with a bit of dangle.
Sunglasses – A pair of classic aviators adds to the beachy look.
Clutch – The pattern on this $45 cork clutch looks like Hawaiian woven palm.
Drink – Mai-Tai's were invented in the foggy Bay Area. Maybe I'll swing by the Tonga Room for one!
Perfume – I helped Margaret pick out this Jo Malone Blue Agava & Cacao perfume for her wedding and honeymoon. It has a subtle tropical scent.