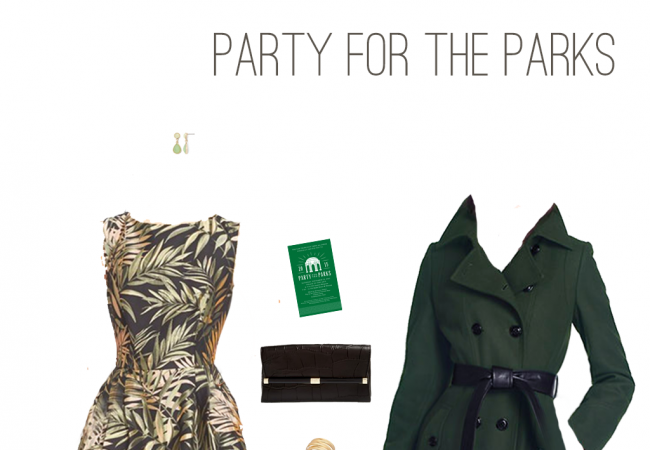 What to Wear: Party for the Parks Fundraiser
Rob and I have tickets for the annual Parks Alliance Party for the Parks gala in a couple weeks. It's a fantastic organization that helps support volunteers and natural areas across the city. This year, the party will be held at the Palace of the Fine Arts, a gorgeous 100-year old temple and lake that was constructed for the World's Fair.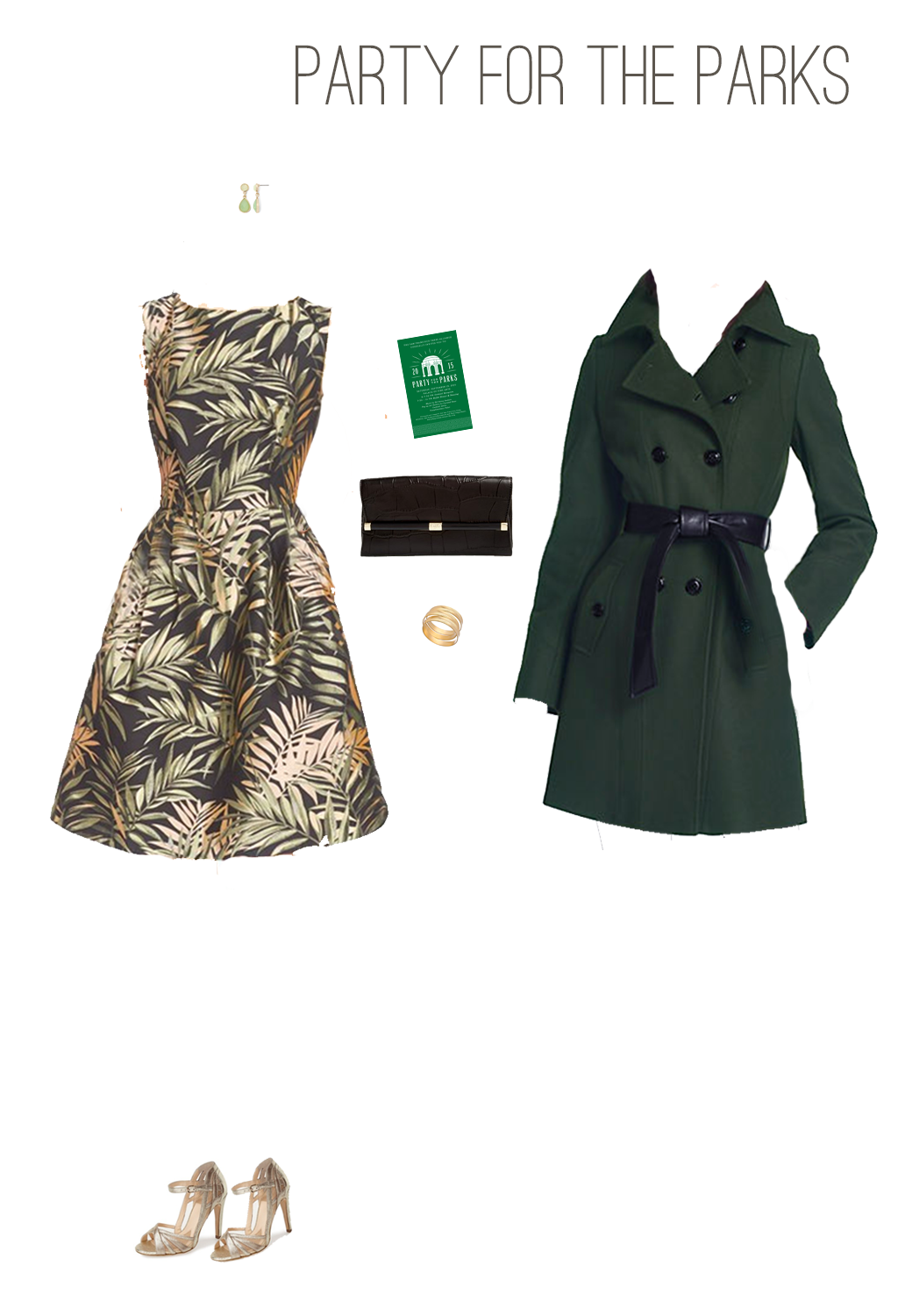 Dress – Ted Baker makes the most divine dresses and coats. This jacquard cocktail dress has metallic palm leaves, perfect for an event celebrating the parks. Pockets make it easy to carry business cards for networking.
Coat – Even in a beautiful historic venue, any outdoor event in San Francisco requires a seriously cute coat that you can be prepared to wear all night if the fog rolls in. This green DKNY coat comes with a leather belt that could be upgraded to something a little fancier.
Shoes – These gold ankle strap pumps look ready for dancing the night away.
Earrings – Pretty gold and green earrings for less than $10.
Clutch – A black and gold clutch from DVF.
Bracelets – Subtle leaf detail on these gold bangles adds to the theme.