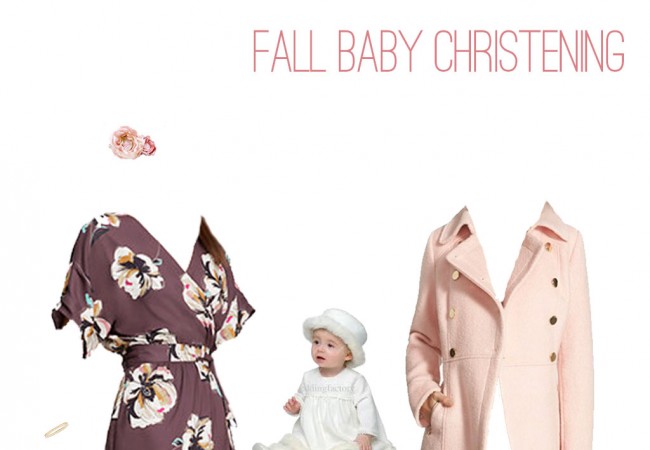 What to Wear: Baby Girl Christening in Fall
Perfect timing for this What to Wear request! My sister Jean just had a gorgeous (almost 9 lb!) baby girl, so EmilyStyle HQ has been "thinking pink" all week. Here's the note from Jill:
I need some help! My niece's christening is quickly approaching… less than a week away! I am not into fashion and really know nothing about style. This is the first time I am becoming a Godmother, I have been to christenings before, but this one will be extra special for me and my family. 
With all of that being said, it is at a Roman Catholic Church, in the middle of November in New Jersey… As for a description of myself, I am 5'11" I have a tom-boyish style, I am not exactly "fit" around the midsection, and my arms are a little flabby. I am not spilling out of my clothes, but I am heavier than I would like… I would just like to find something that isn't super tight, and isn't going to make me too uncomfortable with my style being more jeans, tanks and flip-flops.. if you know what I mean. I generally wear a size 6-8 long in pants and a S-M shirt, my bust is 34C. 
A great opportunity for our tomboy to show her girlish side in celebration of this new niece! I've never been to a christening but it feels like Kate Middleton should be our style-icon for the event.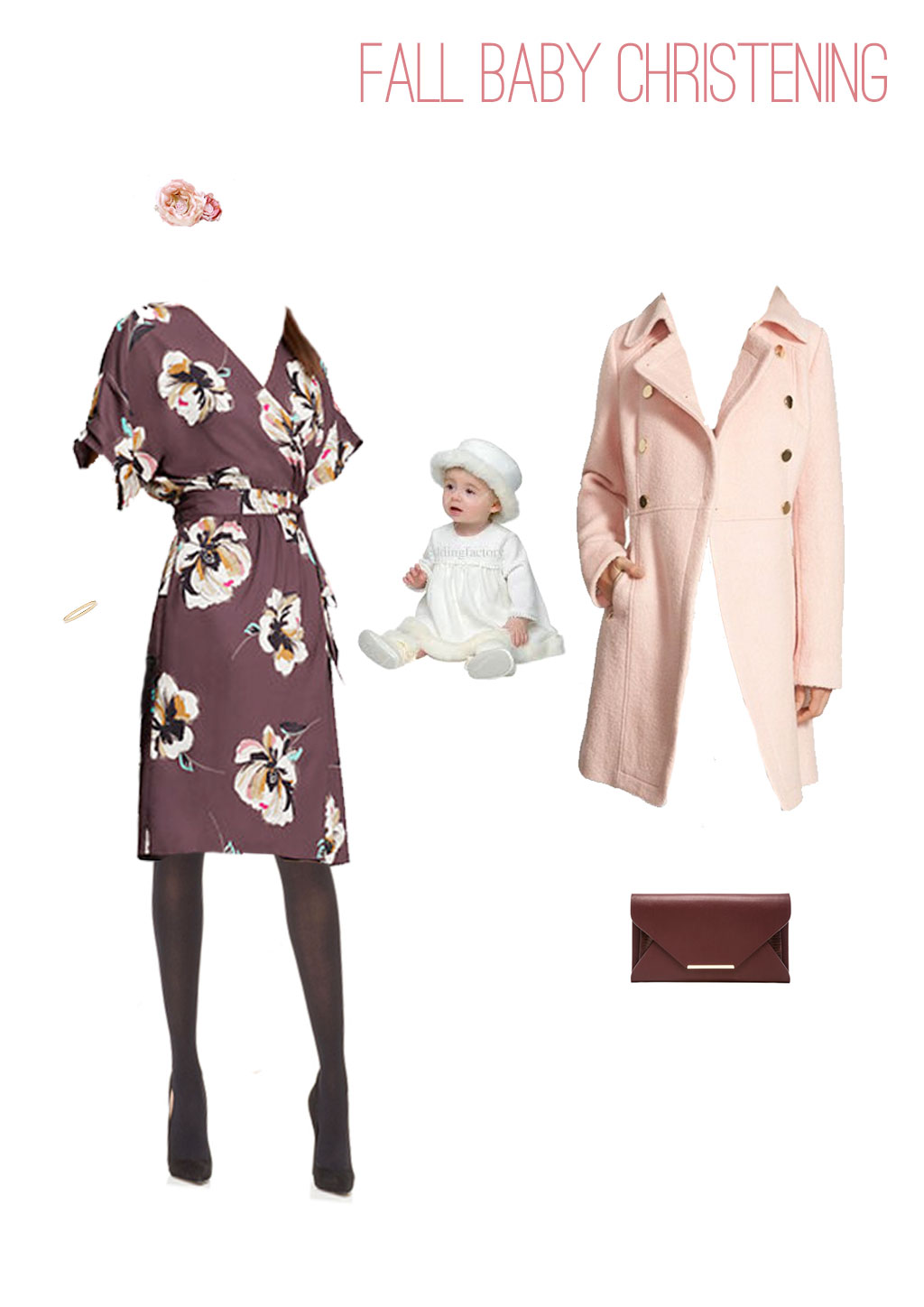 Dress – A lovely floral and mocha dress from Ann Taylor. The belted cult with batwing sleeves should be a good cut for Jill's requirements.
Coat – A blush pink coat looks trim with the dress and will be lovely for photos on the church steps. On sale at Nordstrom for $180.
Tights – Basic black tights are my uniform for fall and winter.
Boots – Any black pumps or boots would work fine. These suede formal booties from NineWest are on sale at Macy's for $90.
Hair comb – A pretty floral hair comb from Etsy will add a special flair to a low bun updo.
Purse – This foldover clutch in port will be so useful across the holiday season.
Bracelet – Do you get a gift for being a godmother like you do for being a bridesmaid? If so, how about this gold bangle from Kate Spade?