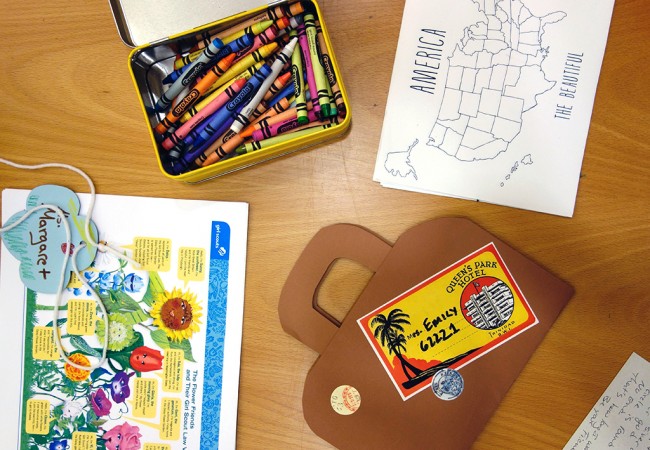 A Roadtrip-Themed Daisy Girl Scout Meeting
Our 4th Daisy Troop meeting – our crew of nine future world leaders were in great spirits and seemed to be much more comfortable with each other. For this meeting, we continued our travel theme from last week's passport project.  The goals this week: talking about places we've traveled, more about feelings, adding in lessons on left vs right and making some super cool suitcases.
As someone who loves to travel all over the world, it's such an honor to teach these girls about the fun of going on a big trip!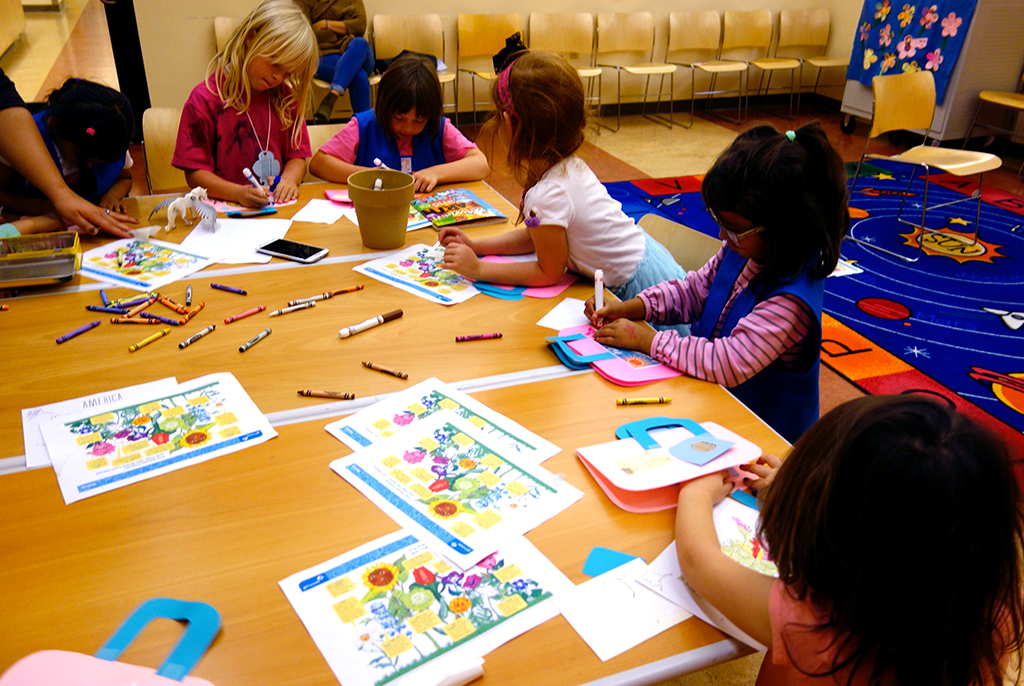 Meeting No. 4 Agenda
Decorating nametags
Coloring this great US map printable with crayons while talking about states on the left and right and places we've traveled before
Circle time: the Girl Scout oath and handshake
Musical chairs-style game where we sung "If you're happy and you know it" while marching around the alphabet rug. When the verse ended we all had to act out an emotion for the letter Margaret stopped on.
Story time and talking about the Daisy Flower Friends
Craft time: Taping together pre-cut paper suitcases, adding pockets and decorating with vintage luggage stickers
Circle time: The magic penny song and friendship squeeze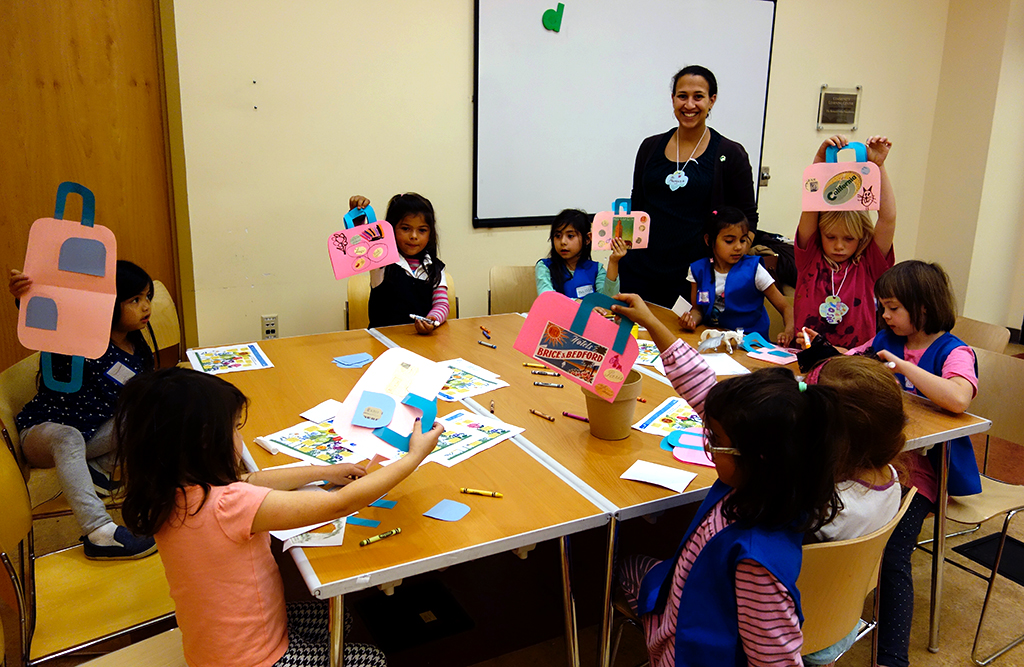 Next up, we're going to host a 2-hour holiday bonanza meeting for our last session of the year. Get ready for loads of salt clay ornaments and charitable outreach! Do you have a favorite holiday craft for kindergartners we should try?