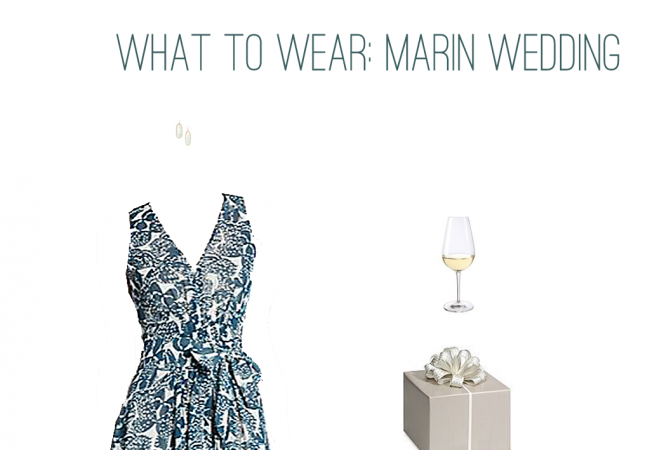 What to Wear: Marin Wedding
This has been my go-to wedding outfit this summer, including at a beautiful outdoor Marin wedding last weekend. Our friends Eric and Gina were married under a giant bay tree at the Fairfax San Anselmo Children's Center followed by a sweet reception at the American Legion Log Cabin. This outfit was easy enough that I was able to change in the parking lot before the wedding (we had been volunteering in the morning and then helping set up chairs at the wedding) and keep going at a cocktail party back in San Francisco later that evening.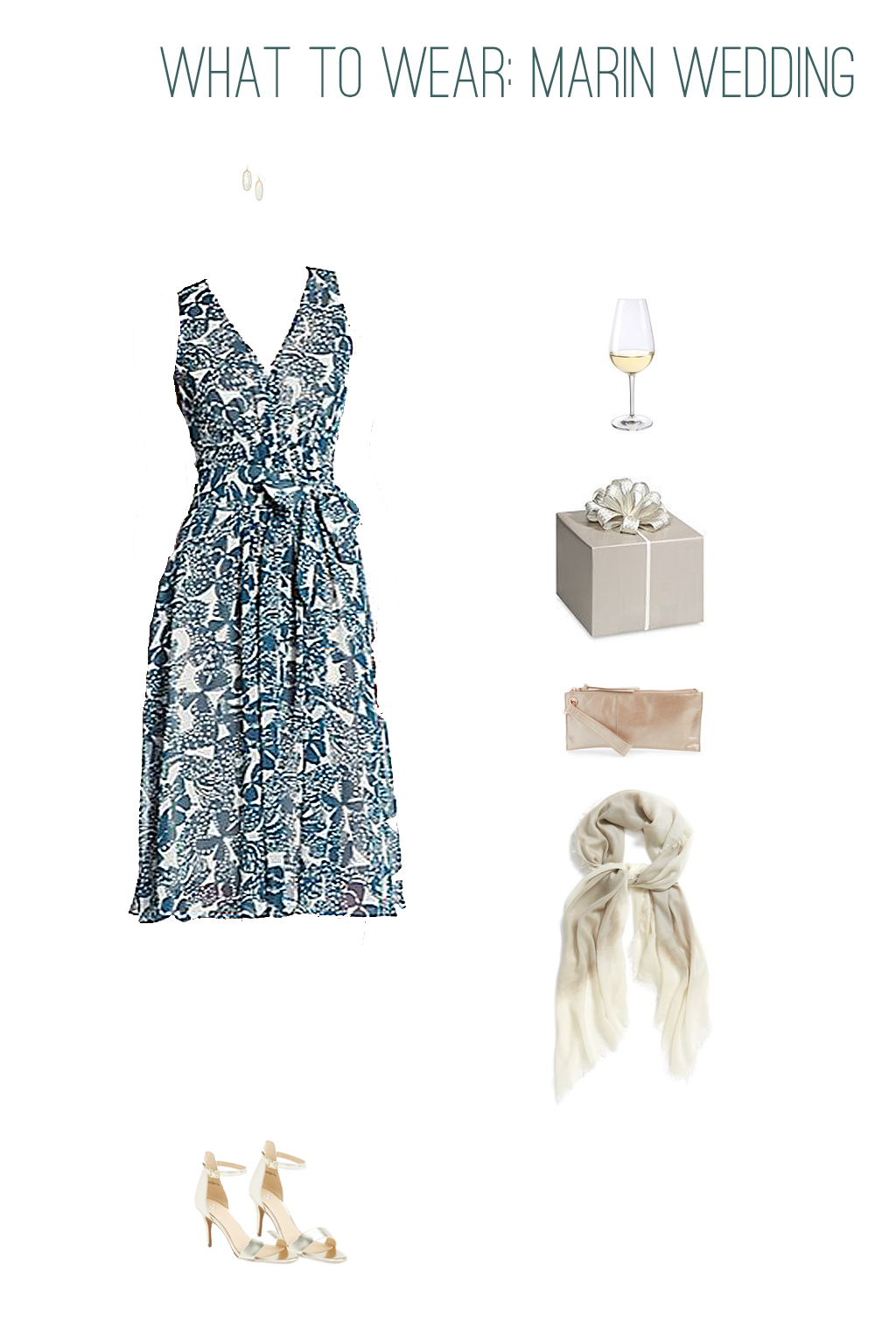 Dress – This Anne Klein butterfly-print chiffon dress is on sale for $60 in a couple places. It's not trendy one bit, just a classic pretty dress. There's something very romantic about the floaty chiffon that hits right below the knee. You'll feel like Ginger Rogers dancing to Kool & the Gang alongside grandmothers and flower girls.
Shoes – I find lower heels with an ankle strap to be a nice combination of comfortable and cute for long weddings. This gold pair is sleek for $60. If you know you're going to be on grass and gravel for the wedding and reception, switch to a pair of wedges instead to save your ankles.
Clutch – A basic gold clutch can work wonders with any fancy event. Mine has been called to duty for everything from baby showers to black tie galas.
Earrings – Dangly gold and mother of pearl drops.
Wrap – Cashmere wrap in two tone cream and taupe from Nordstrom. You never know when that fog might roll in.