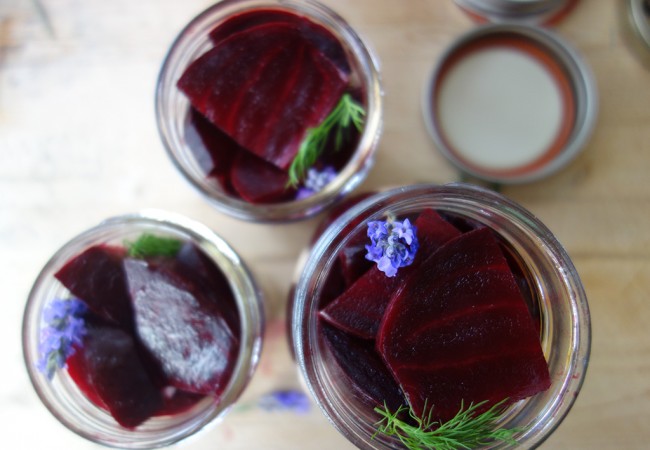 Lavender Dill Pickled Beets
Beets, maybe only second to kale in the delivered of undeserved dietary smugness (especially when, as I usually do, they are combined with butter and cheese). The dark red color, the earthy flavor, just one bite of a beet brings on a feeling of virtue.
Usually, I use beets in a citrus salad with blue cheese and a garlicky vinaigrette, but this week I wanted to try something different. I had fresh dill on hand and many picnics on the horizon – time to try my hand at pickling.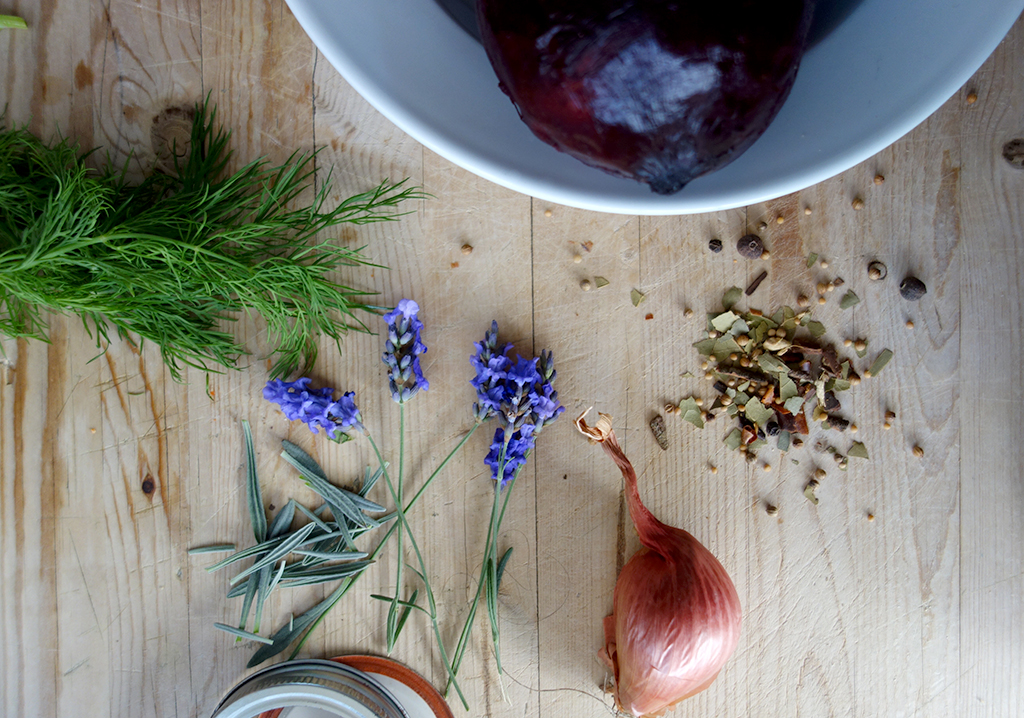 In France, the farmer's markets smartly sell beets already roasted and peeled. Such a convenience! Here in the US, beets are raw but still an absolute steal at farmer's market. Just $1 for a bag with 4 or 5 baseball sized roots in San Francisco. I rub them in olive oil and roast them in a pan, tucked in tightly with parchment paper, at 400 for about an hour. When they cool, you can just rub off the skin with a paper towel. Hardly any mess at all.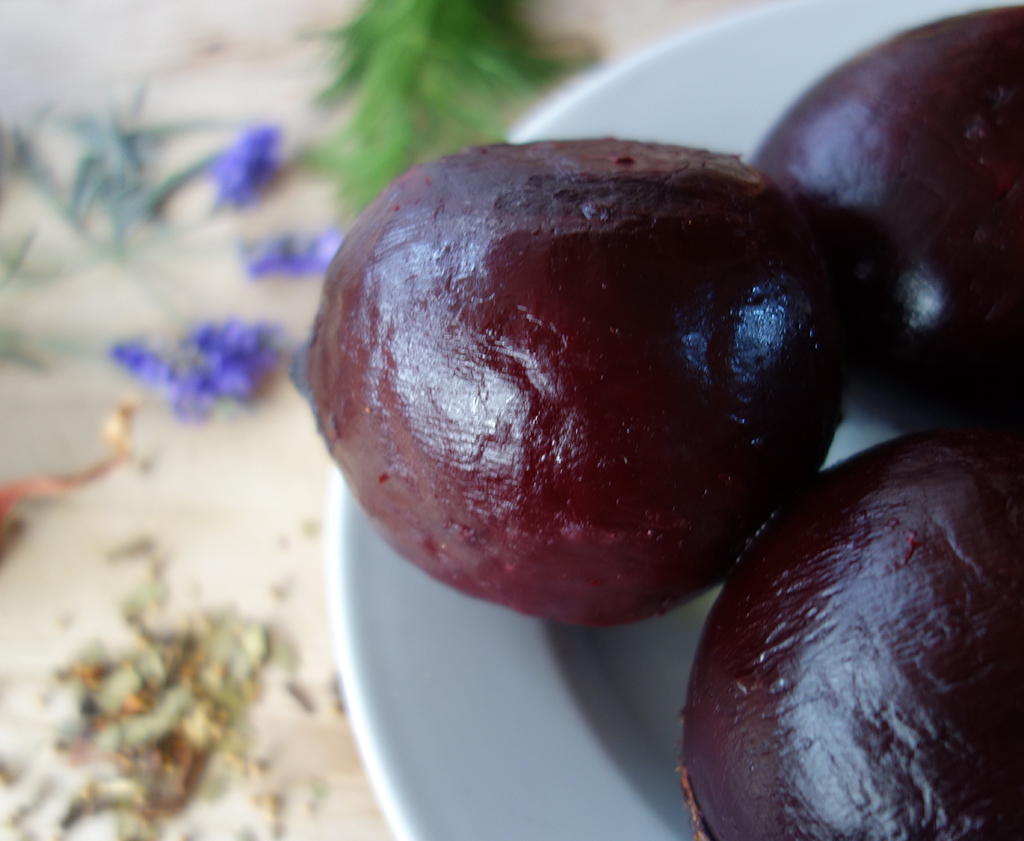 To make these pickles I quickly simmered a mixture of apple cider vinegar, salt, sugar, shallots, garlic, lavender, dill, dill seed, pickling spice and chili flakes on the stovetop – similar to this recipe. Chopped the beets and put them into jars along with sprigs of fresh dill and lavender blossom. When the vinegar mixture cooled, I strained off the spices before pouring it on top and closing, but not sealing, the jars.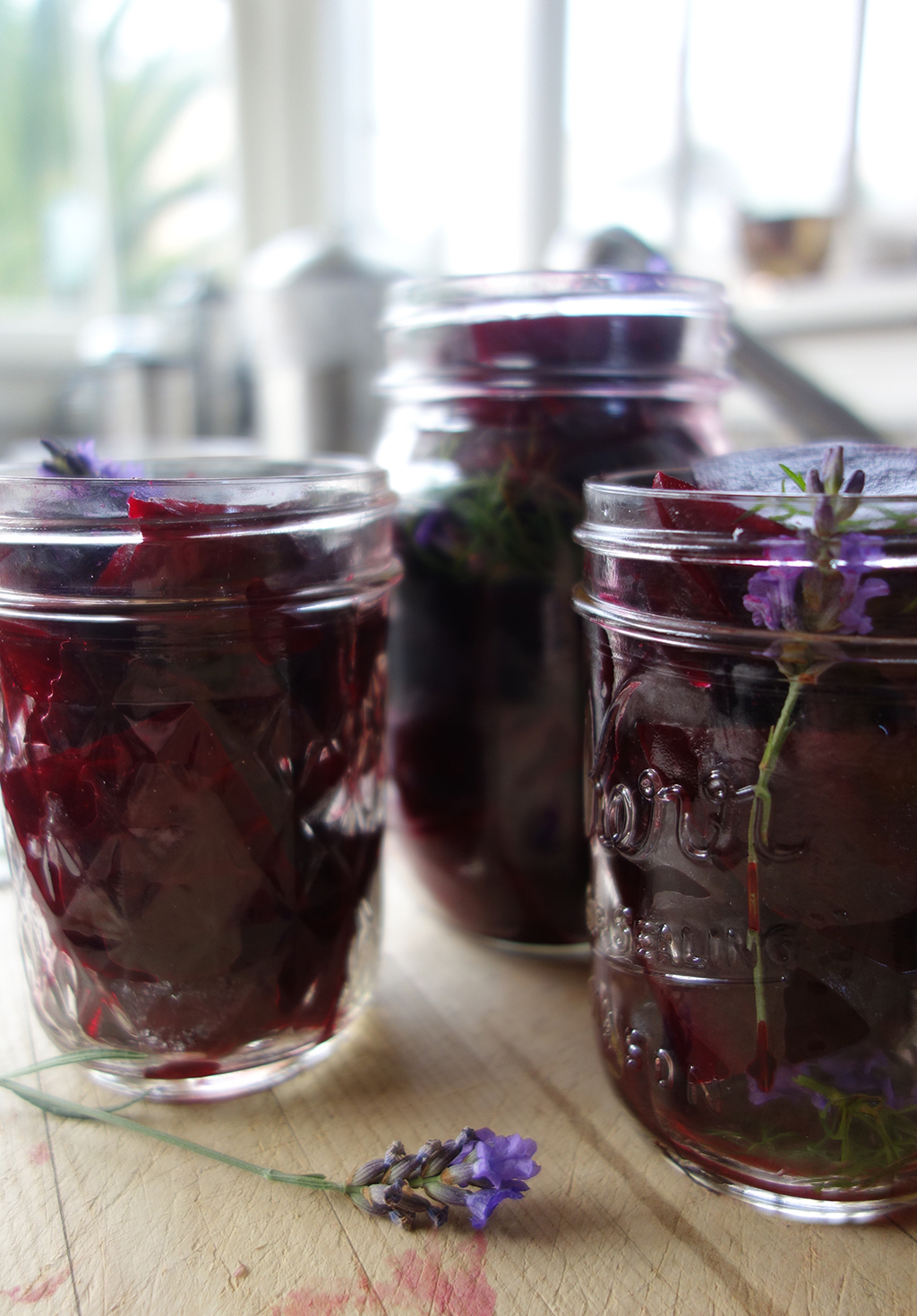 After a week of "curing," I packed a jar to take along with us on a wine tasting picnic last Saturday. The final result was amazingly delicious! The lavender really adds to the recipe. Just be sure to have plenty of paper towels around to avoid dyeing yourself and everything around you with the bright red brine.