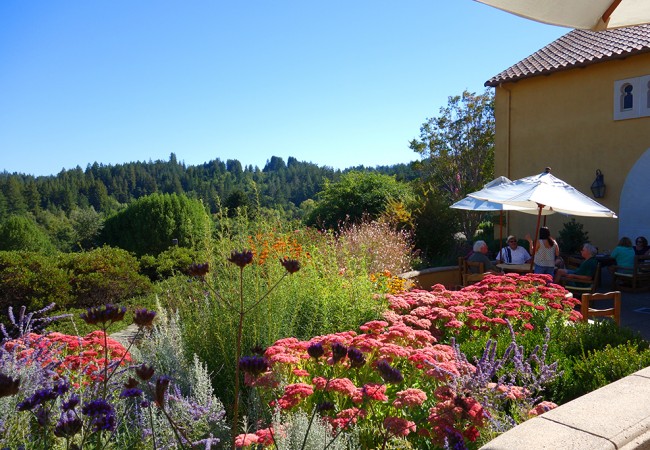 A Spanish-Style Picnic in Sonoma Wine Country
Shane came up to visit for the weekend and to celebrate his and Jackie's birthdays. What better way to enjoy California's late summer with our favorite Catalan traveling companion than a Spanish style picnic in Sebastapol! Marimar Estate is the (literal) sister winery of Torres, the vineyards we explored outside of Barcelona in the spring.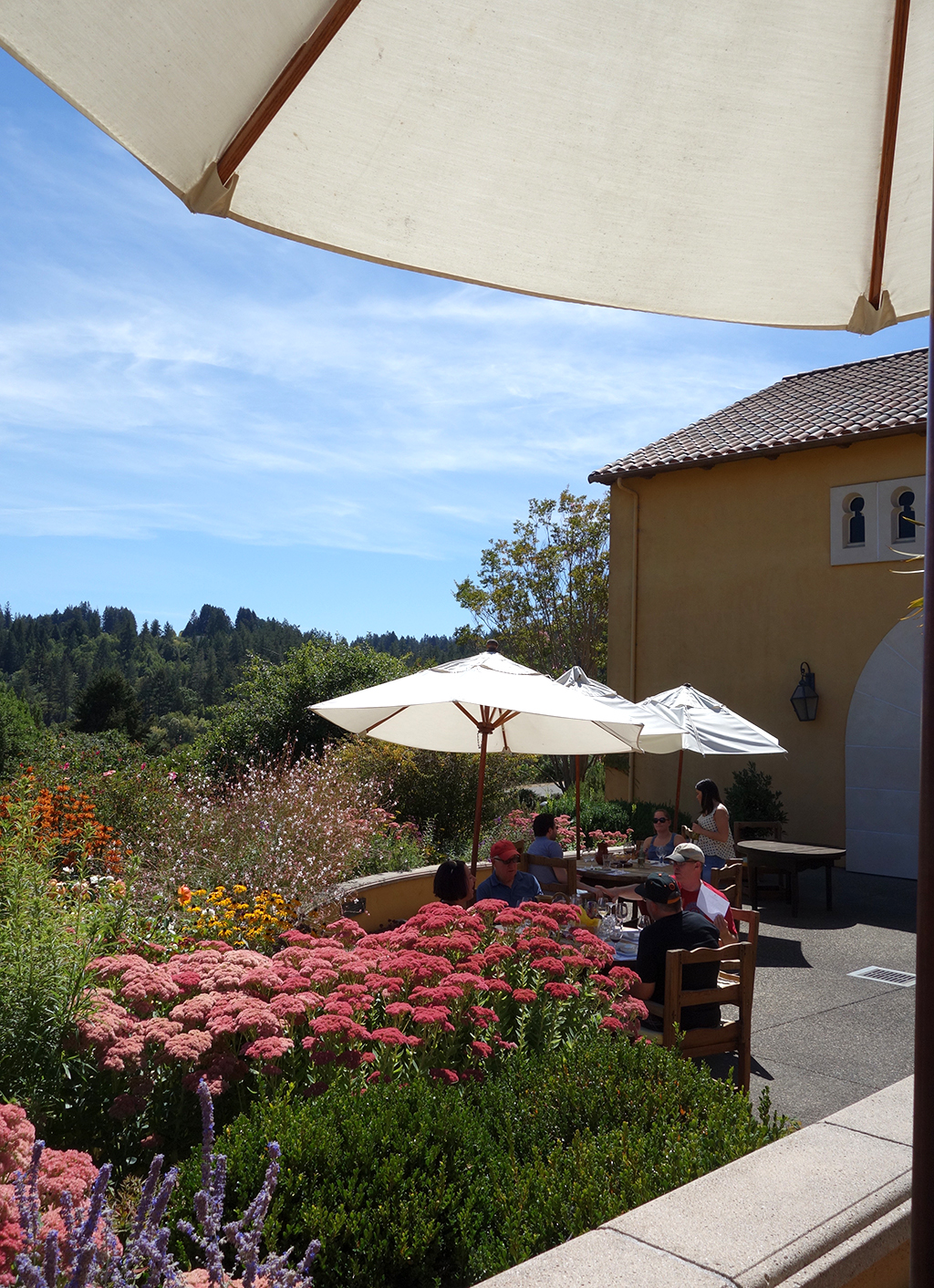 Menu:
Pan con tomate, broiled tableside
Bohemian Creamery artisanal cheese from across the street
Walnut leviathan bread
Dried sausage and salami
Pepper smoked salmon
Cornichons
Truffle mustard
Rare fruit apples and pears from a Sebastapol farm stand
Assorted chocolate and almond cookies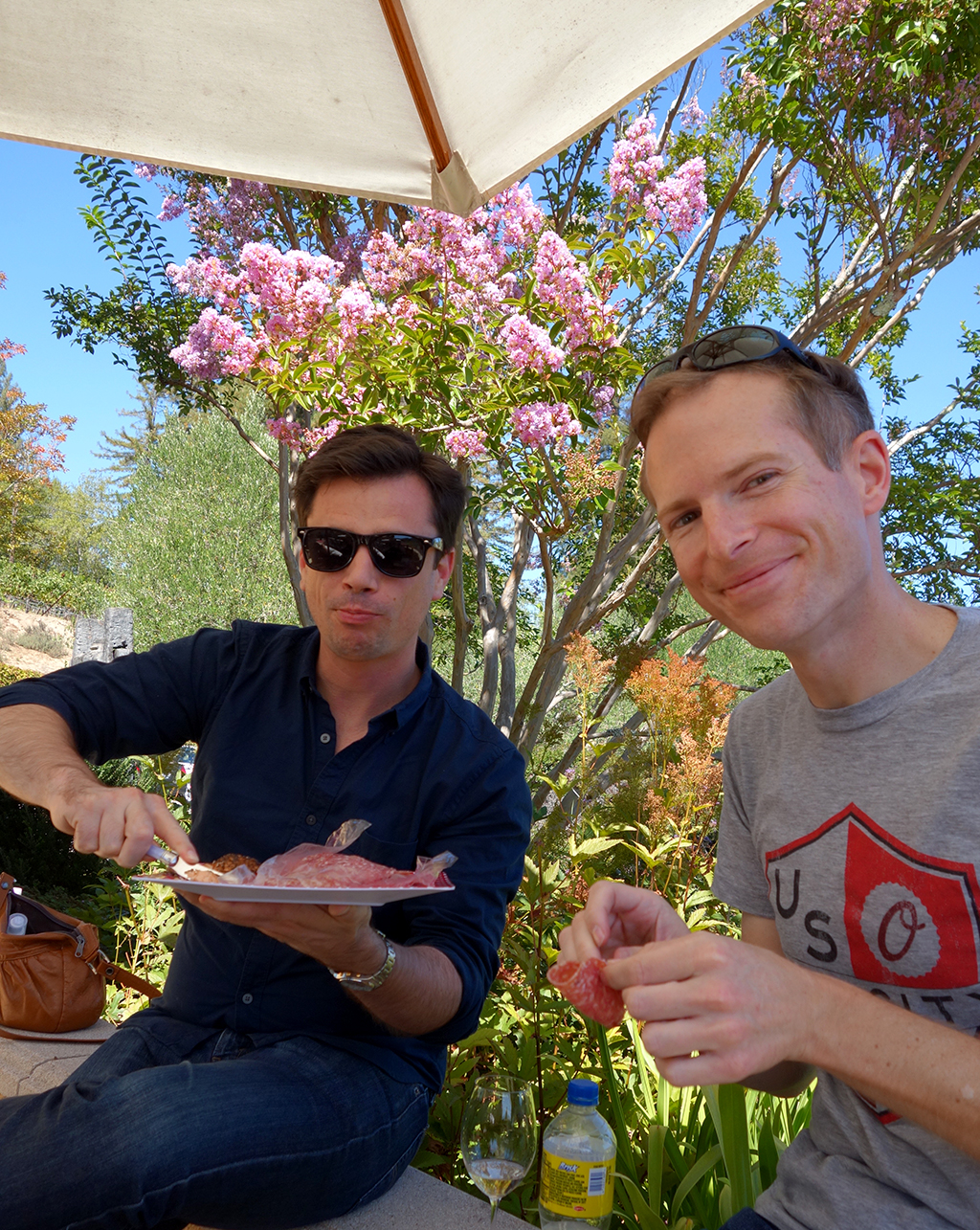 Seven of us packed into cars and drove North on Saturday with an impromptu picnic. I had done zero planning besides throwing a bunch of things from the pantry into a basket and hitting the road. Despite our Spanish armada-style arrival without reservations, Rosie and the staff of the winery were super accommodating. They set us up with a picnic table in the shade of the member's-only terrace and served up a delicious $10 tasting series.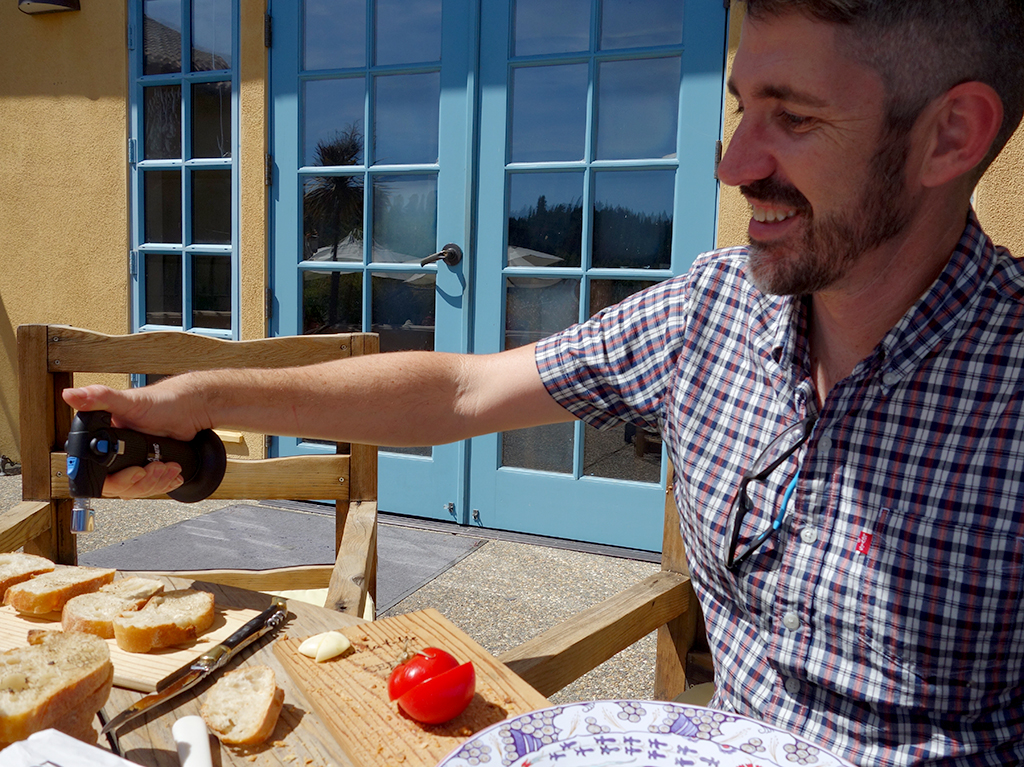 We had stopped to pick up a butane torch on our way to the winery – as one does! The torch provided endless fun as the menfolk helped to cut and broil the bread for the first step in our Spanish pan con tomate – and then proceeded to broil everything else for good measure.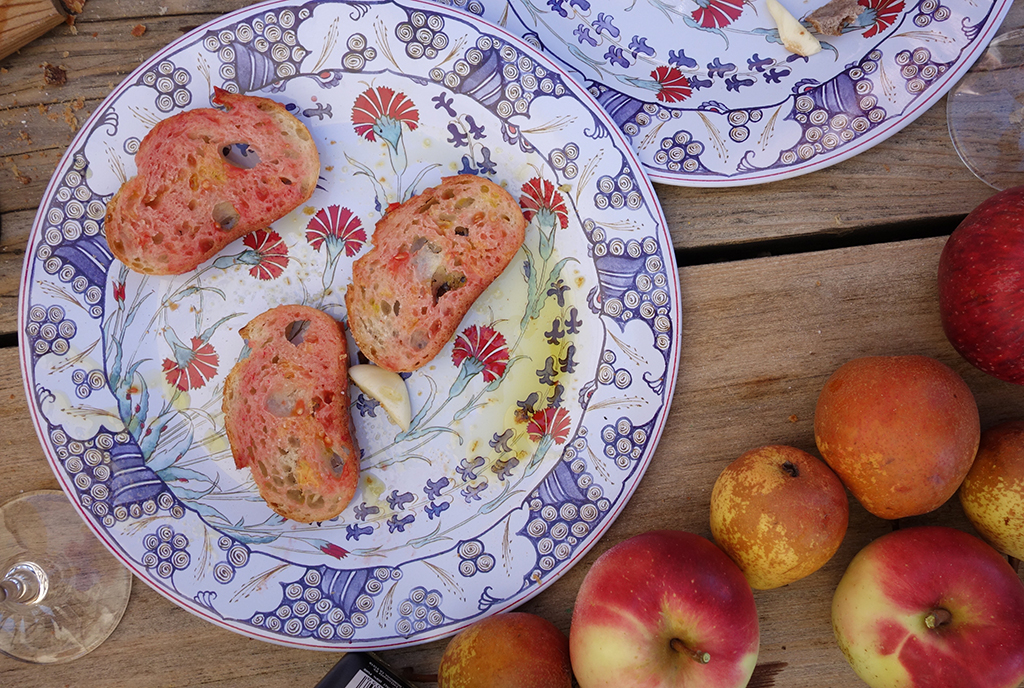 Next, Shane rubbed the bread with half a garlic clove and then half a super ripe tomato. Topped the bread with drizzle of good olive oil and a sprinkle of sea salt before devouring as fast as we could make them.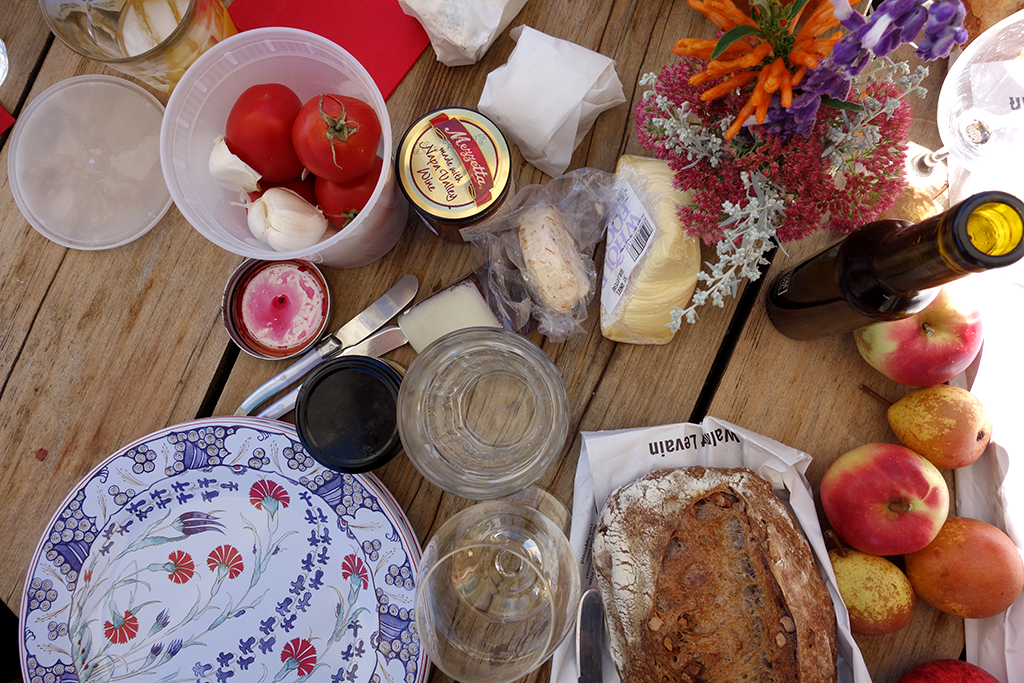 In between batches of pan con tomate, we enjoyed the spread of walnut bread, cheeses, smoked meats and pickles.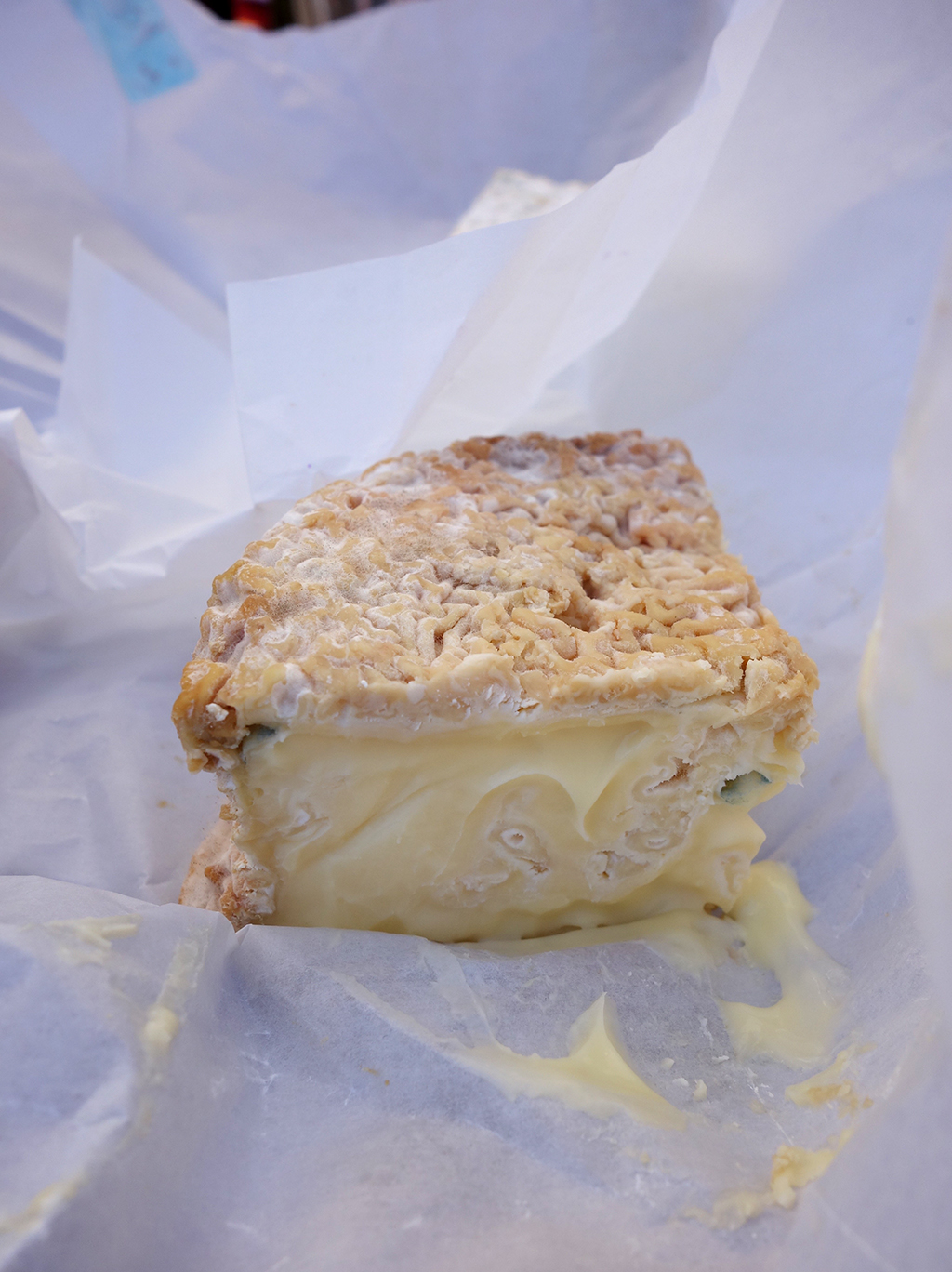 This super gooey, aged water buffalo milk cheese from Bohemian Creamery was the star of the dairy show that also included two kinds of goat cheese, an aged brie and manchego.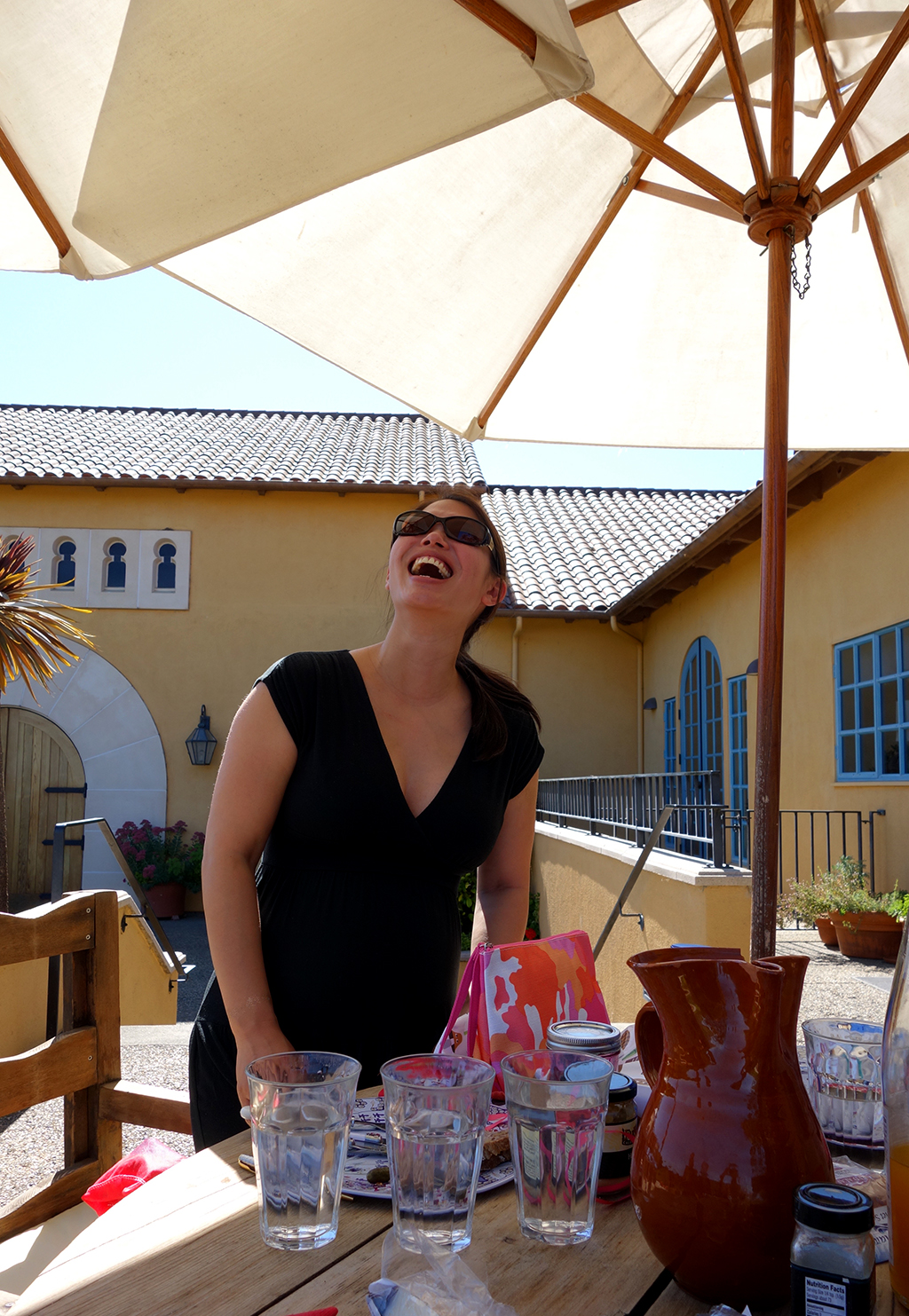 Jackie, due in November, couldn't wine taste along with us but still had a great time! We brought her special tropical Italian soda. After our tasting, we purchased an additional bottle to share on the terrace. It was just too beautiful to leave.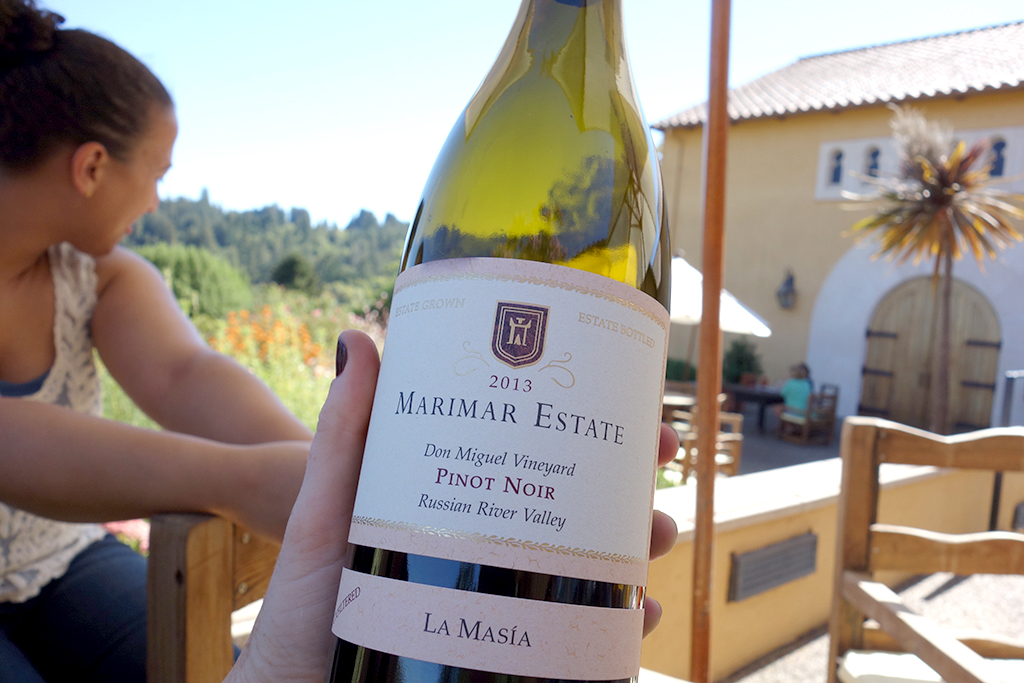 Cheers to a beautiful winery picnic with friends (and zero planning!)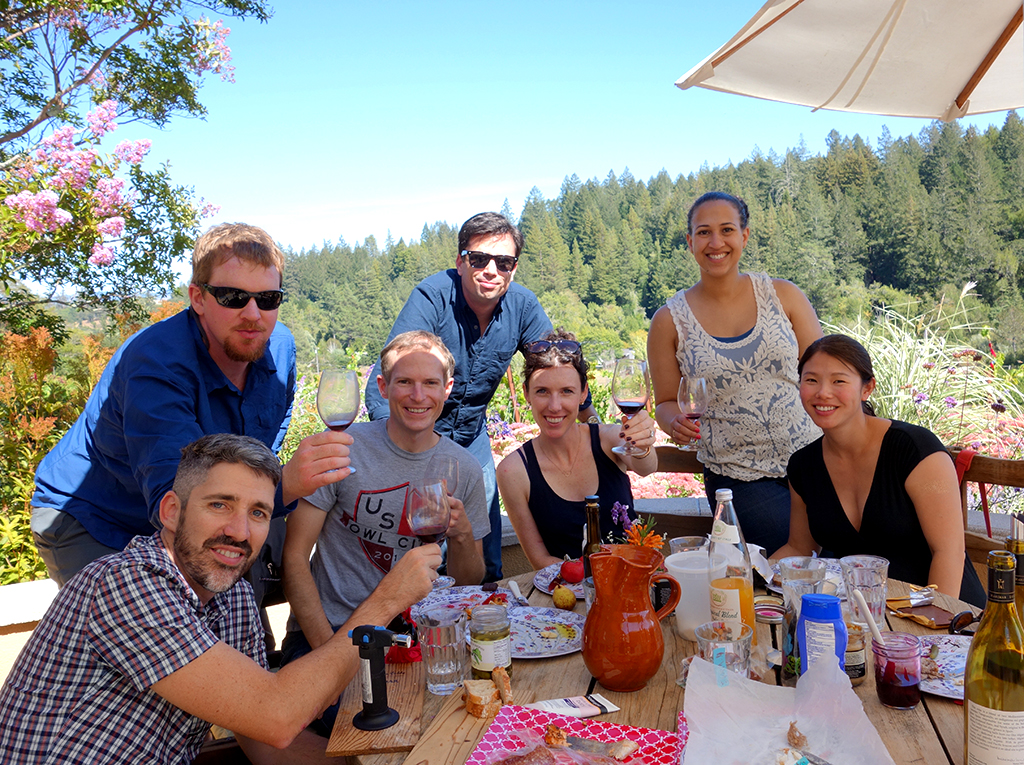 Eventually, we packed up and purchased a few bottles to take home from the winery. I think we all would have liked to stay forever in our new favorite Spanish + Sonoma winery home.