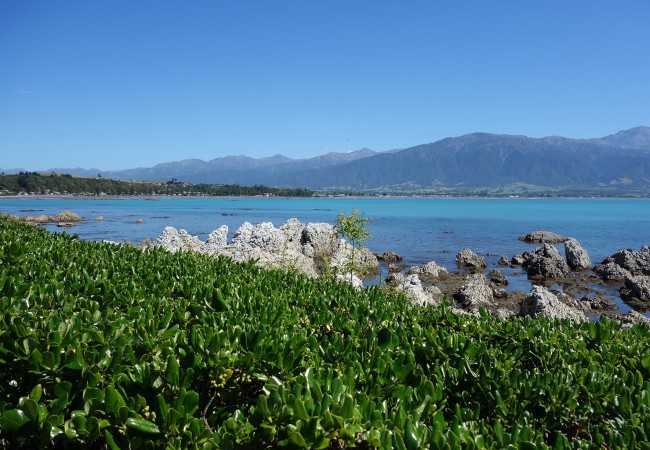 Crayfish Hike in Kaikoura, New Zealand
The word "Kaikoura" means "crayfish meal" – so it only makes sense that Rob and I would partake of the bay's giant lobster-like crustaceans before leaving for Nelson.
On our second day at the beach town, we drove around to the south side for a 3 hours loop hike along the coastline. The trail starts at a Maori archway: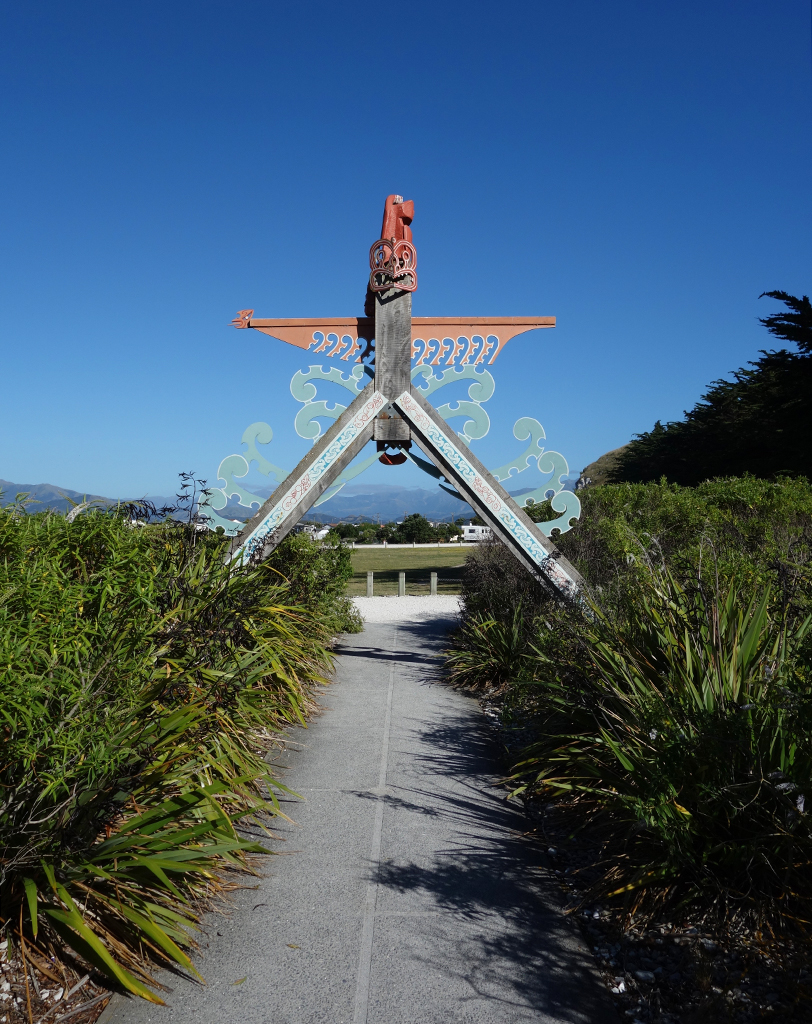 The hike from there gives you a gorgeous view of the rocky coastline to the south.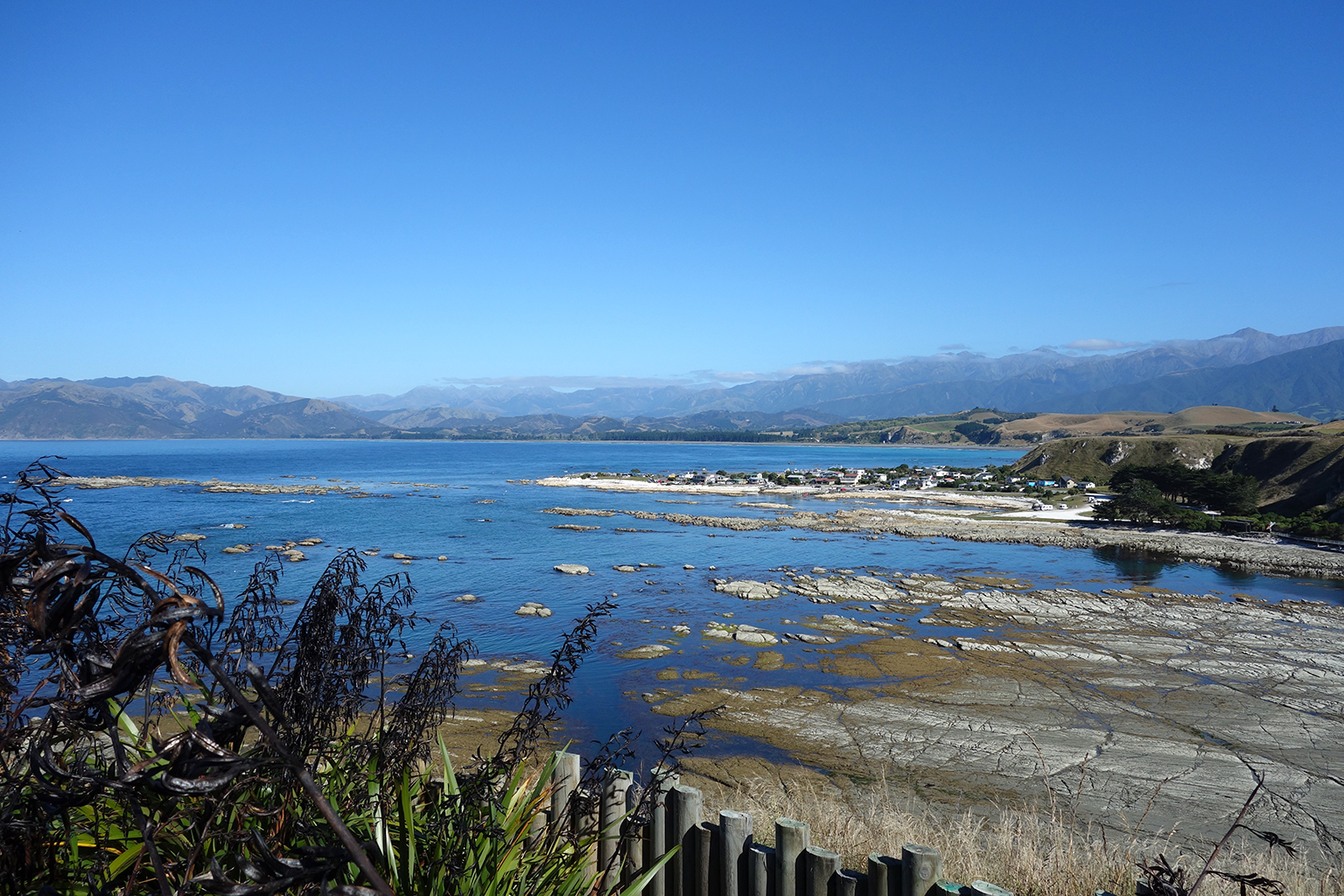 The landscape turns to farm land here and there. You have gorgeous views of the ocean everywhere, but we didn't spot any of the area's famous whales.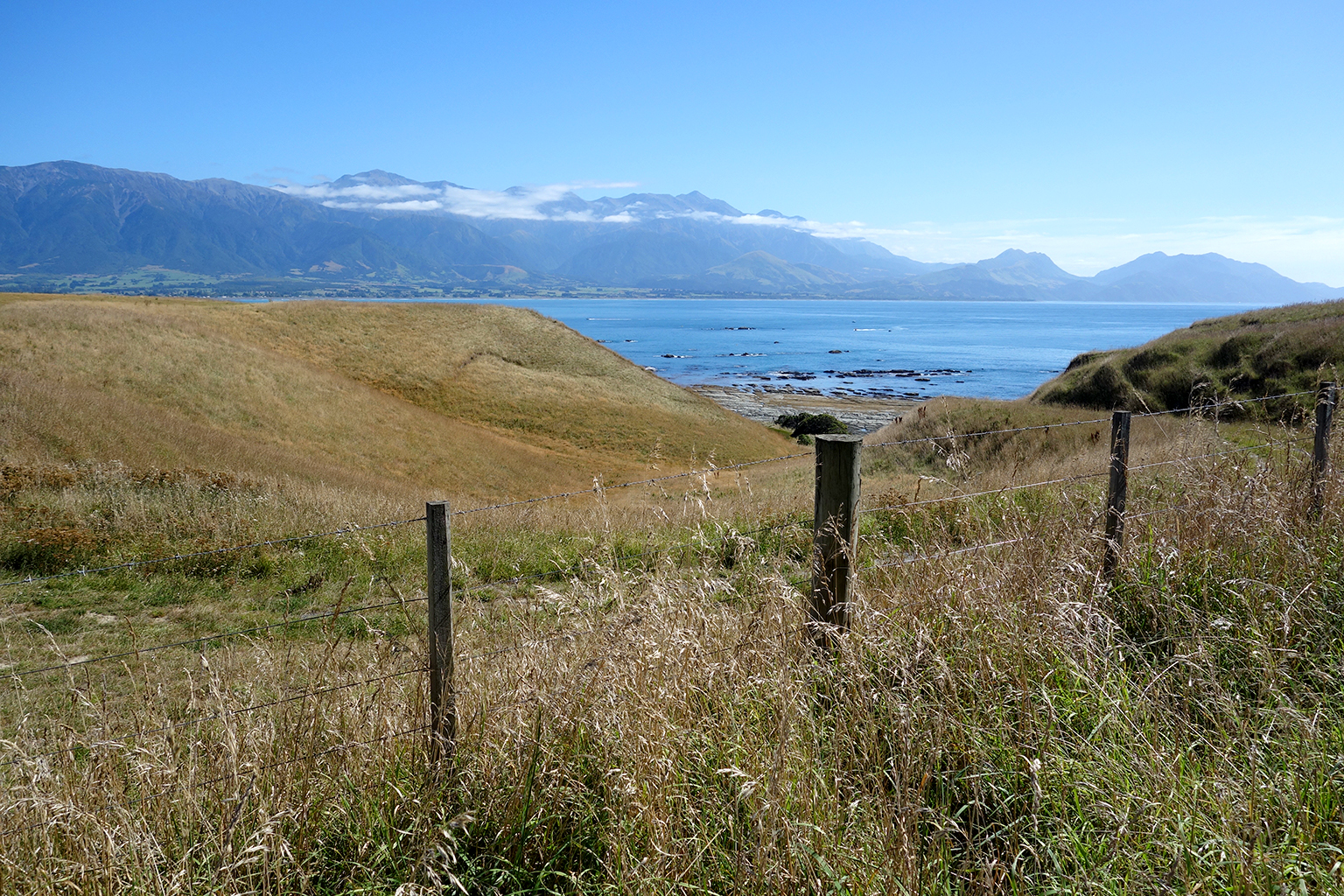 Once you cross over to the north side of the peninsula, the bay's turquoise water comes into focus.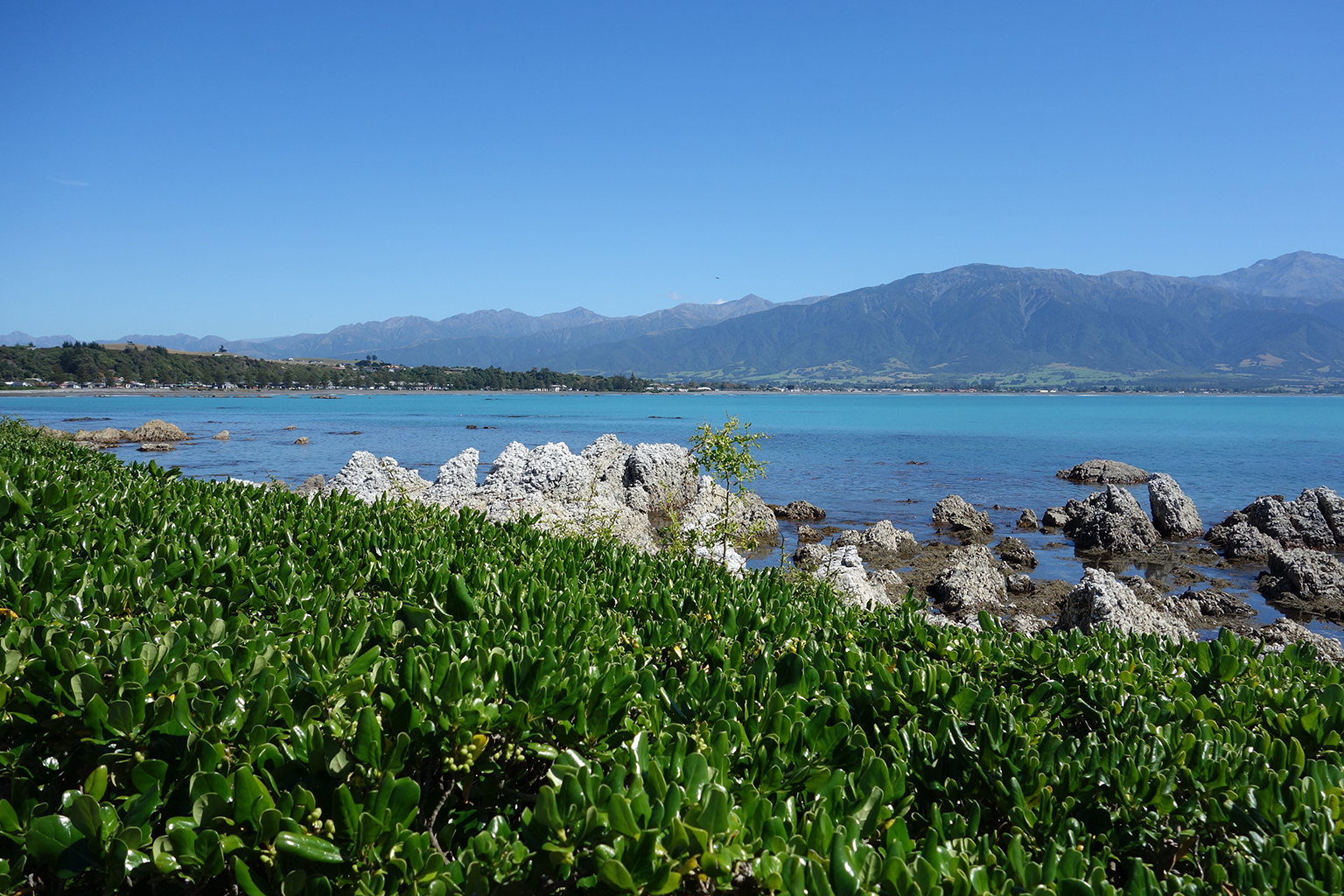 We spotted a pod of the region's tiny, frenetic dusky dolphins here. Only about a yard long, these creatures leap at least six feet out of the water. Tour groups offer a chance to swim with theses dolphins, which seems terrifying especially because the hyper animals might jump right on top of you.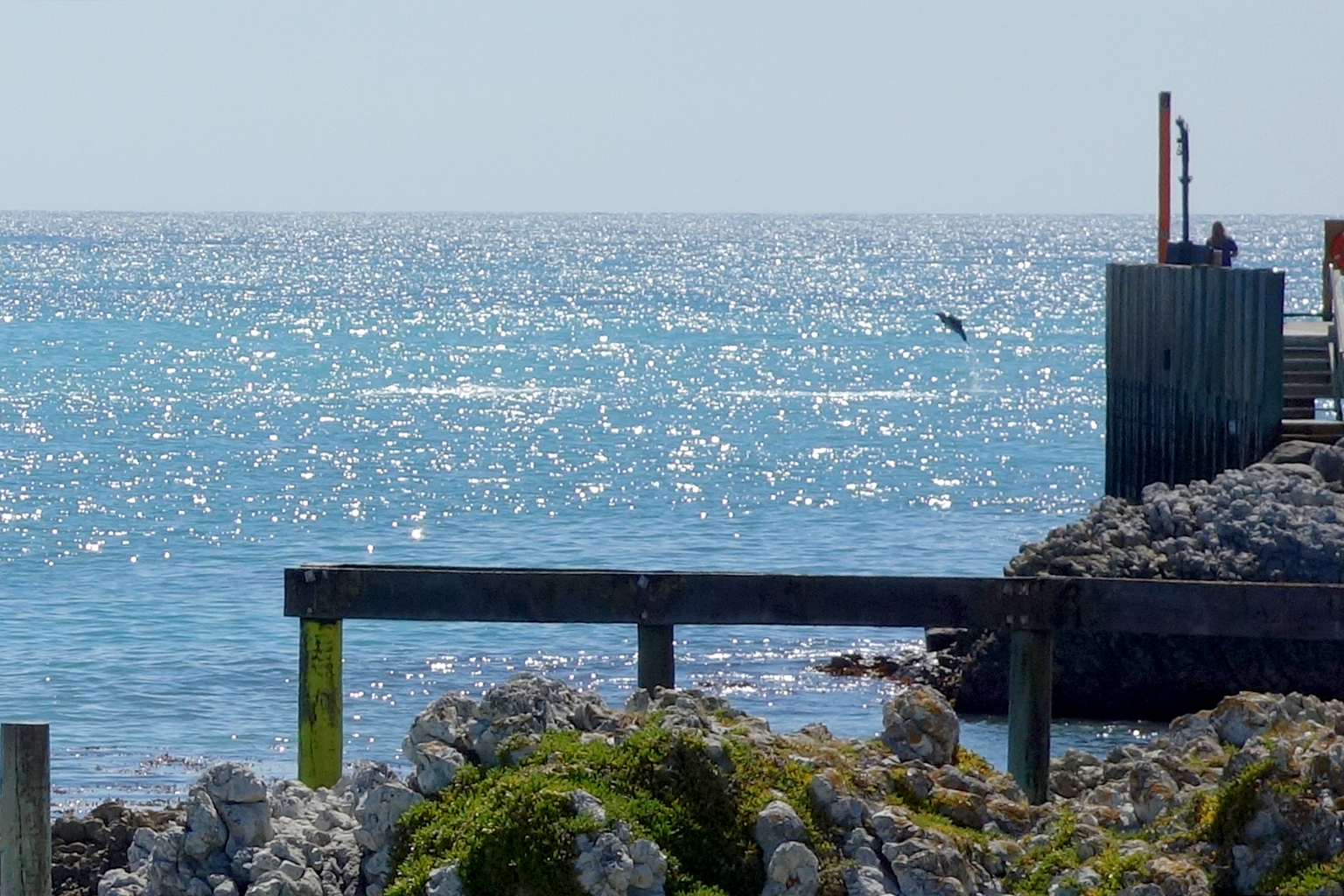 The dolphins led us to a lovely historic spot called the Pier Hotel with picnic tables overlooking the water. We split half a local crayfish which was absolutely delicious and came with a generous portion of what I'm pretty sure were the best beer-battered fries in the universe.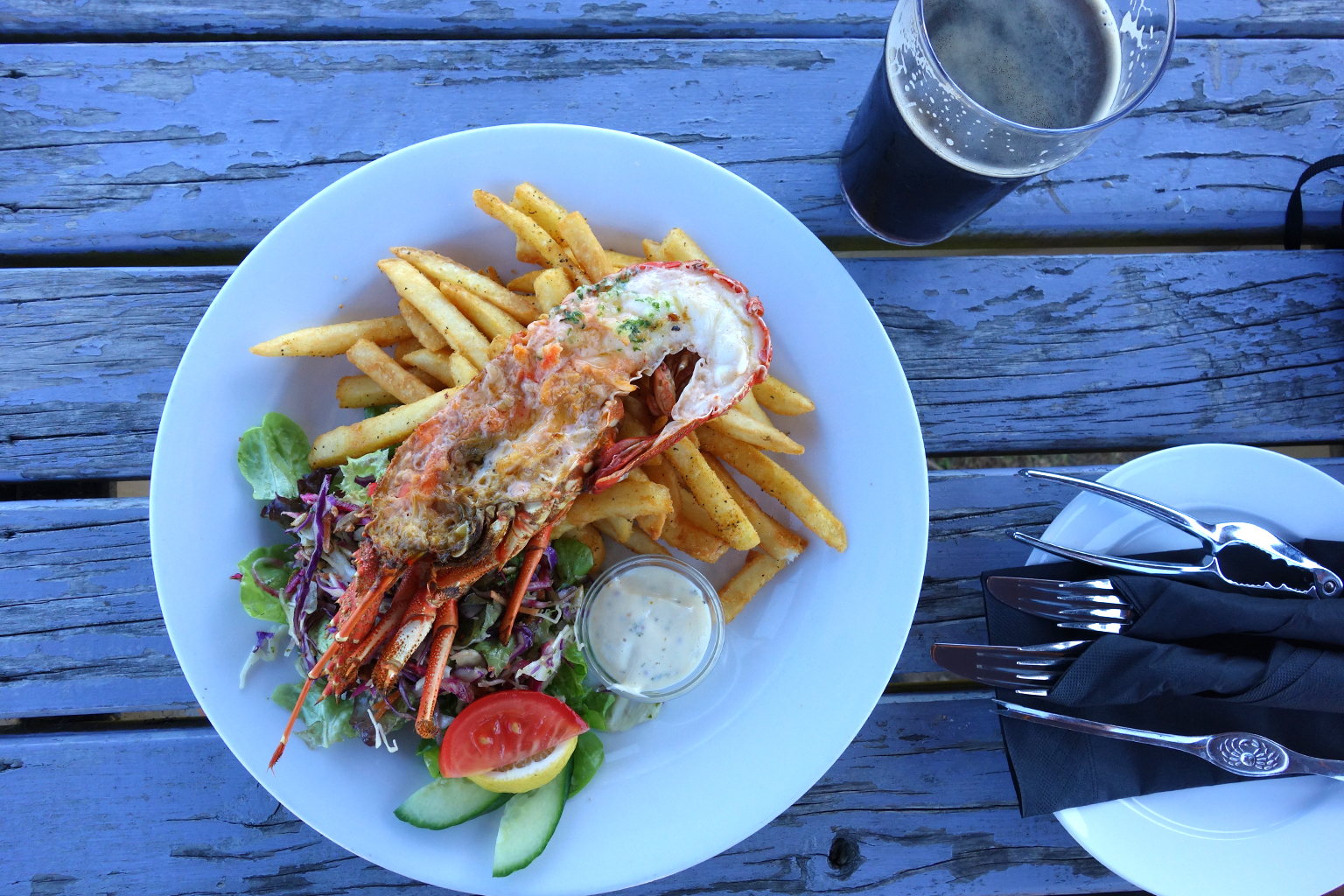 After lunch, it was time to cross up and over the peninsula to return back to the car.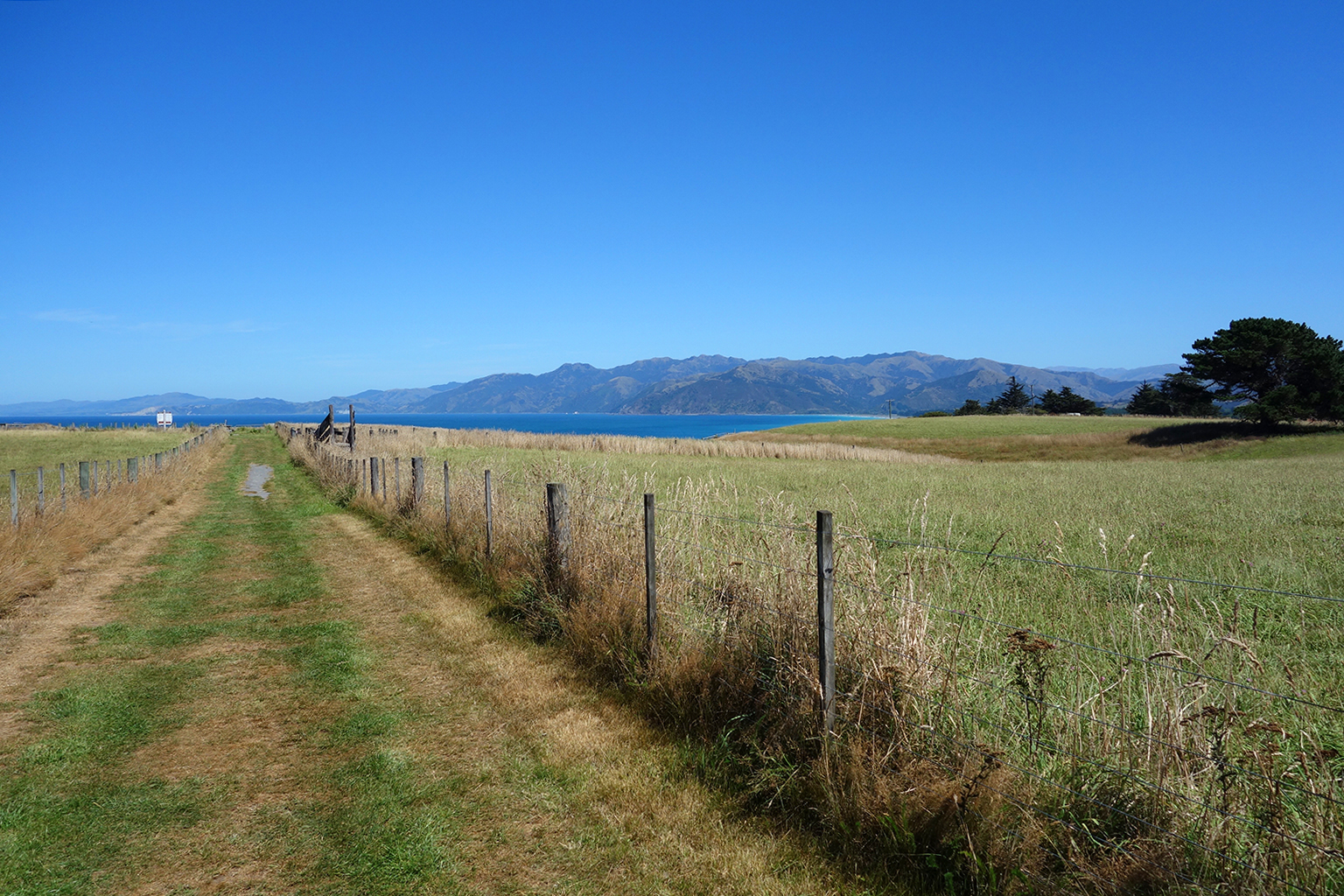 Back to the car in just about 4 hours, including our lovely lunch. Rob and I drove onward toward Nelson through the mountains.