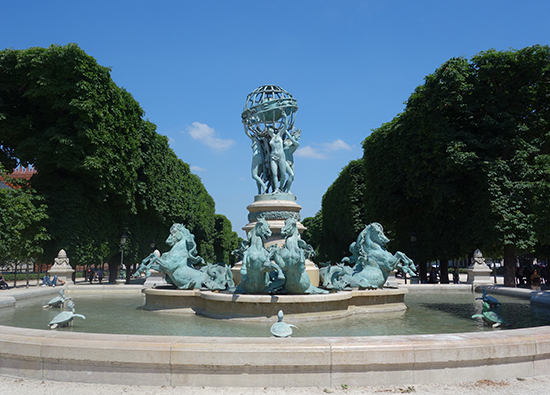 Paris Picnic No. 5: Luxembourg Gardens and Shopping on Rue de Rivoli
We stayed a bit closer to home for Thursday's picnic, walking up to the Luxembourg Gardens from our apartment in the 14th arrondissement. Rob and I picked a trio of metal garden chairs in the shade and set up a spread of paprika goat cheese, figs, tomato, mache lettuce with tzatziki, fresh rustic baguette, white wine and an orange tart. I think we were really getting the hang of our daily lunch menus!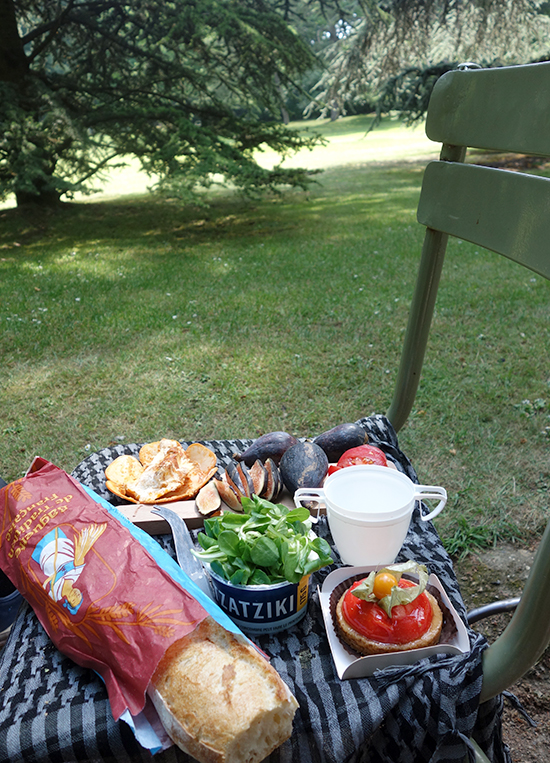 No one grows figs quite as delicious as the French. Note all the flour on my fingers from the baguette. The copious bread flour and dust from the gravel paths combined with our black clothes to make us quite ghostly by the end of each day.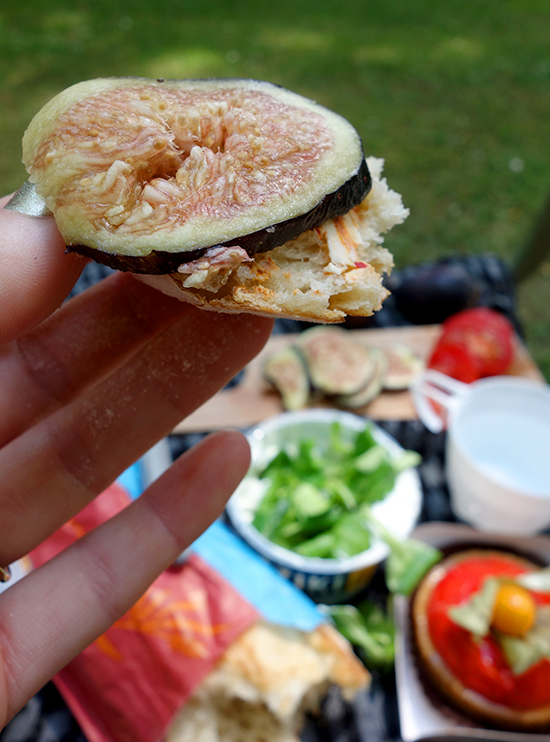 The park was packed with picnickers from the nearby colleges, offices and tour groups.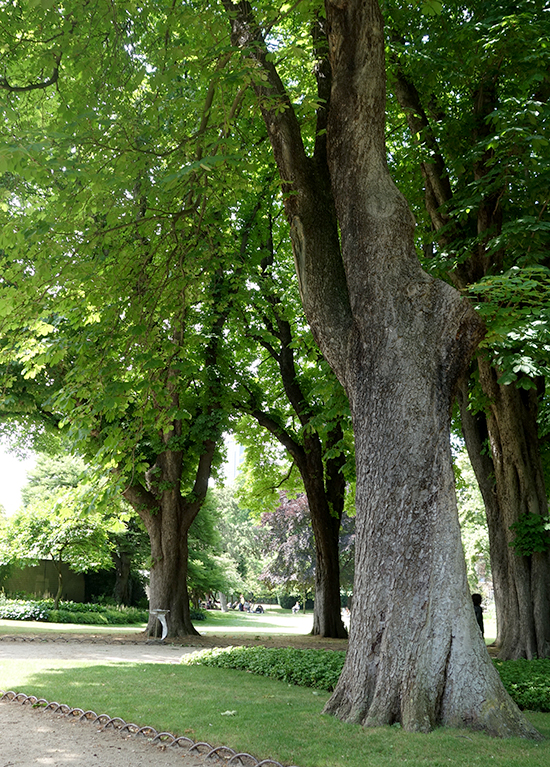 A few seconds after this photo, we were packing up the food and Rob dropped his cellphone about four inches on to the gravel path. Impossibly, the screen completely shattered into a million pieces. Oops! New plan. We walked to Fnac at Les Halles to buy a cheap replacement.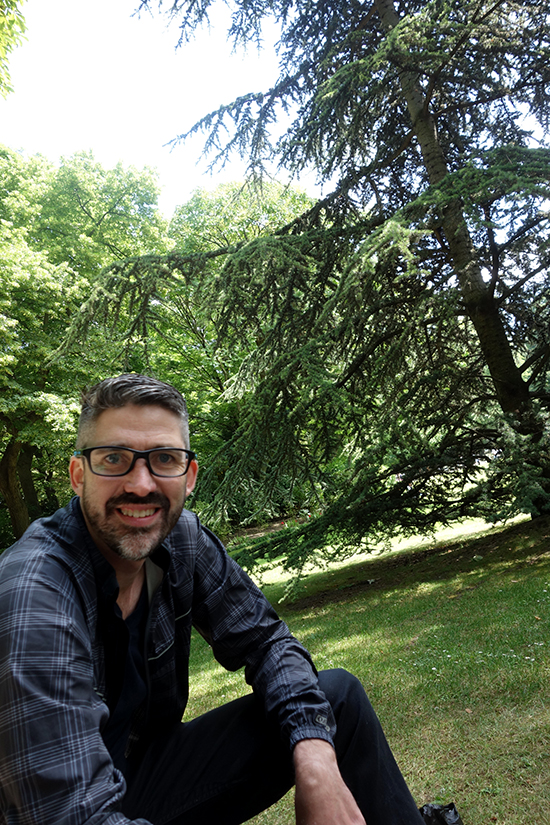 It took about an hour to navigate the multi-step eccentricities of purchasing a cell phone in France and moving over his SIM card.  Did a bit of shopping on Rue de Rivoli after and went to BHV for a pastry and coffee break at La Patisserie des Reves, famous for making new interpretations of classic baked goods.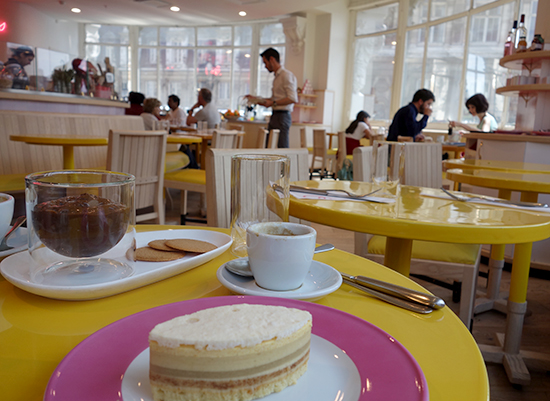 On the walk back, we wandered through the flower market on Île de la Cité behind Notre Dame. It was a nice respite from the hot day to pass through the cool halls of roses and lavender plants.