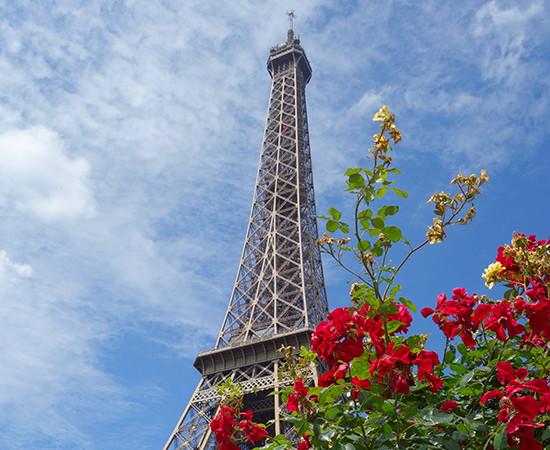 Paris Picnic No. 6: The Eiffel Tower and Musee Rodin
For our last work day in Paris Rob and I went with a classic combination: picnic at the Champs de Mars, in the shadow of the Eiffel Tower followed by a visit to one of my all-time favorite museums.  I had been up in the Eiffel Tower years ago on a trip to Paris, but none of the details seemed to stick. I had forgotten that it was the tallest building in the world for over 40 years. What a feat!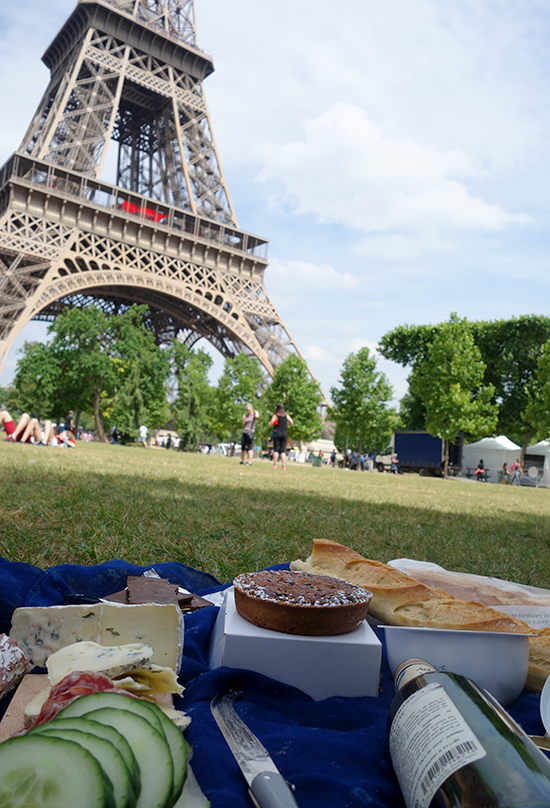 It was packed with tourists at the base. Massive herds of school children, American teens on their European "grand tour," bus-loads of tour groups from around the world and African men selling keychains. Everyone was so excited – it was kind of infectious. We skirted around the edge of the park to find a shady spot under a tree for our picnic. Today: fresh baguette, cucumber, salami, blue cheese, chocolate, saucer peaches, red wine and a chocolate chip amandine tart.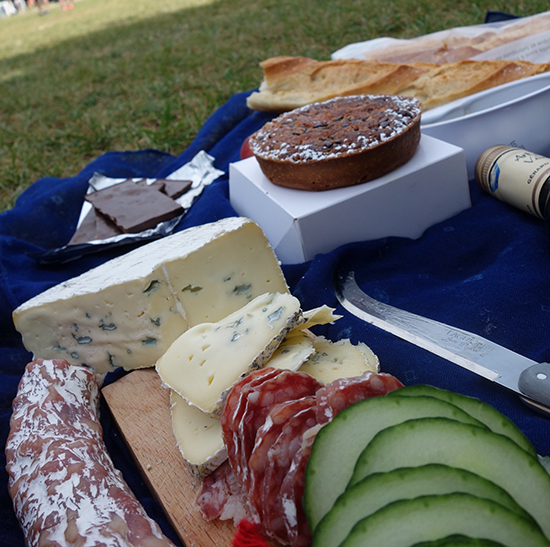 The obligatory posing-in-front-of-the-tower tourist photo: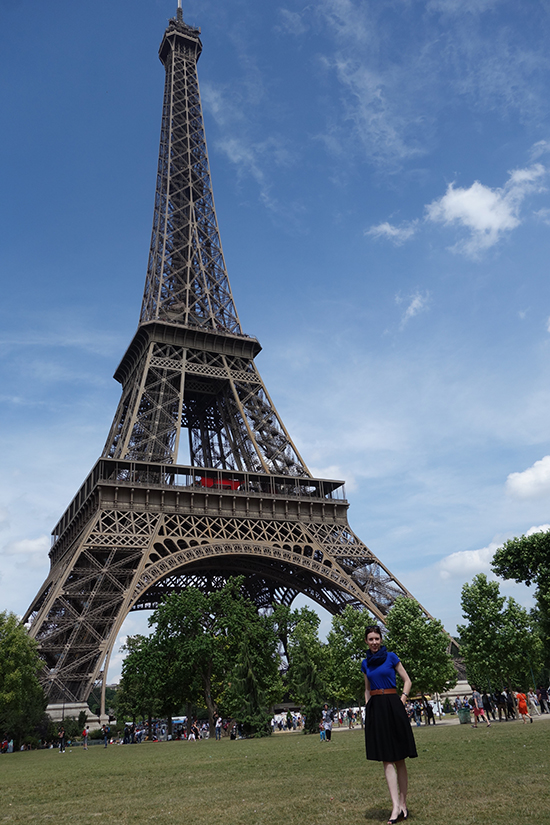 We walked through the chic neighborhood of the 7th arrondissement and stopped to buy Rob a beautiful Laguiole knife with a wine opener at a neighborhood fishing store.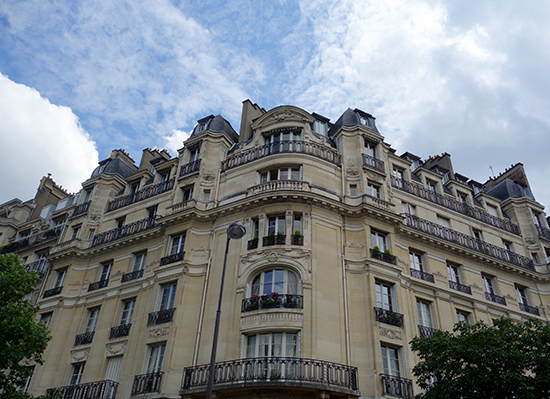 The oxidized cannons of Invalides meant we were getting close to my favorite place! Look at those Frenchie, French clouds being so French.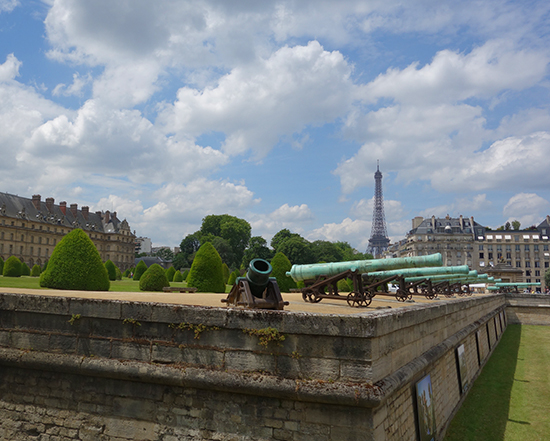 Finally, the Musee Rodin. I discovered this museum when in Paris one winter with Nicole and it became my instant favorite place and future home after the zombie apocalypse. Unfortunately, the mansion was closed for renovations this summer, but the gardens were still open and lovely.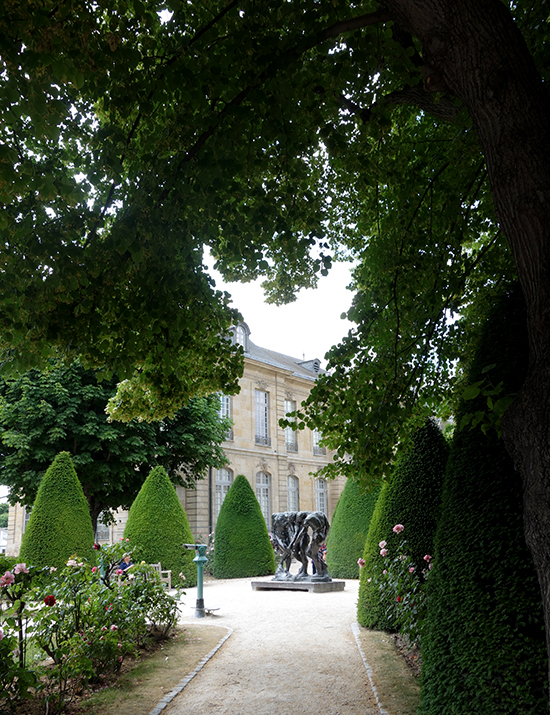 Why is this my favorite place in the world? First, I love Rodin's sculptures, especially all those expressive hands. We're lucky to have a fairly large collection of his works at both the Legion of Honor in San Francisco and on the Stanford campus in Palo Alto.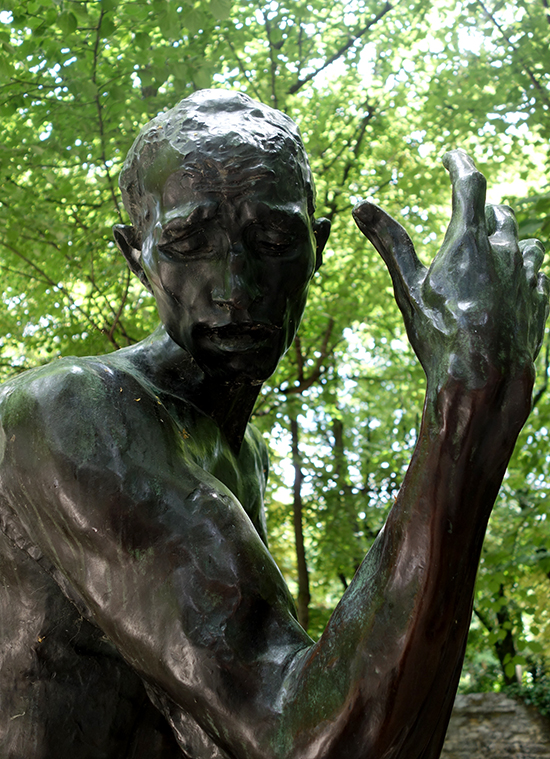 Second, the Hotel Biron estate is amazingly beautiful and has such a romantic history. First as the mansion of a French wig magnate, then a boarding school for girls, then a falling-apart refuge for artists and finally, a gift from Rodin to the state to become a museum – all within the heart of Paris. When we visited, they were setting up tents for a party on the lawn…which only made me love it more.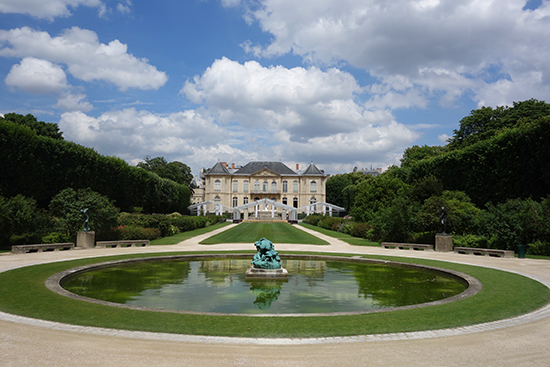 Yes, I admit to having put on a particularly French outfit and hairstyle for this day of exploring my favorite Paris sight.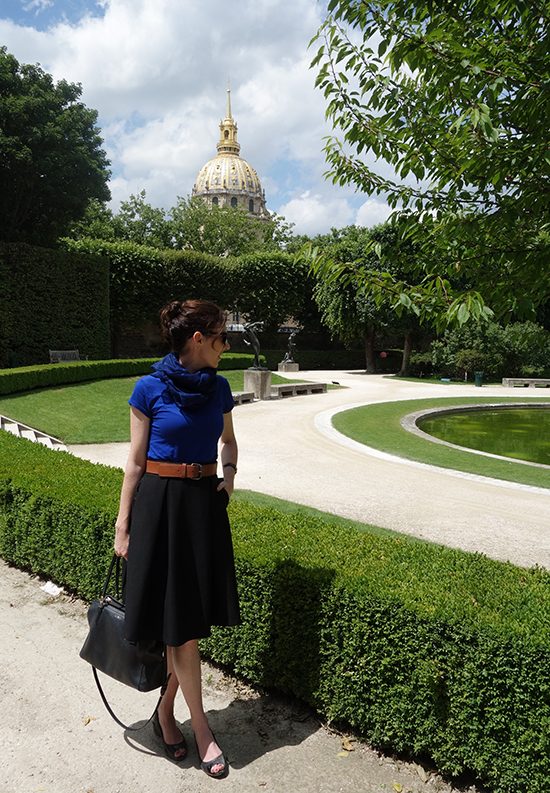 Au revoir, Musee Rodin! I hope to be back soon to explore your new renovations.