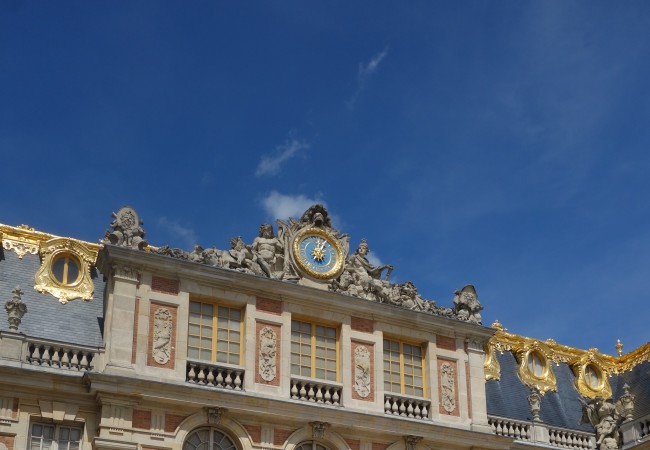 A Summer Saturday at the Palace of Versailles
Rob and I spent our last day in Paris outside the city, exploring the Palace of Versailles. He rode his bike and I took the C train out (Rob beat me by about 20 minutes). The town is quite lovely with lots of tall trees, it's a posh suburb of Paris today. Even with pre-purchased tickets for the palace, you have to wait for an hour to get in past the gates. It feels like a small victory to have arrived!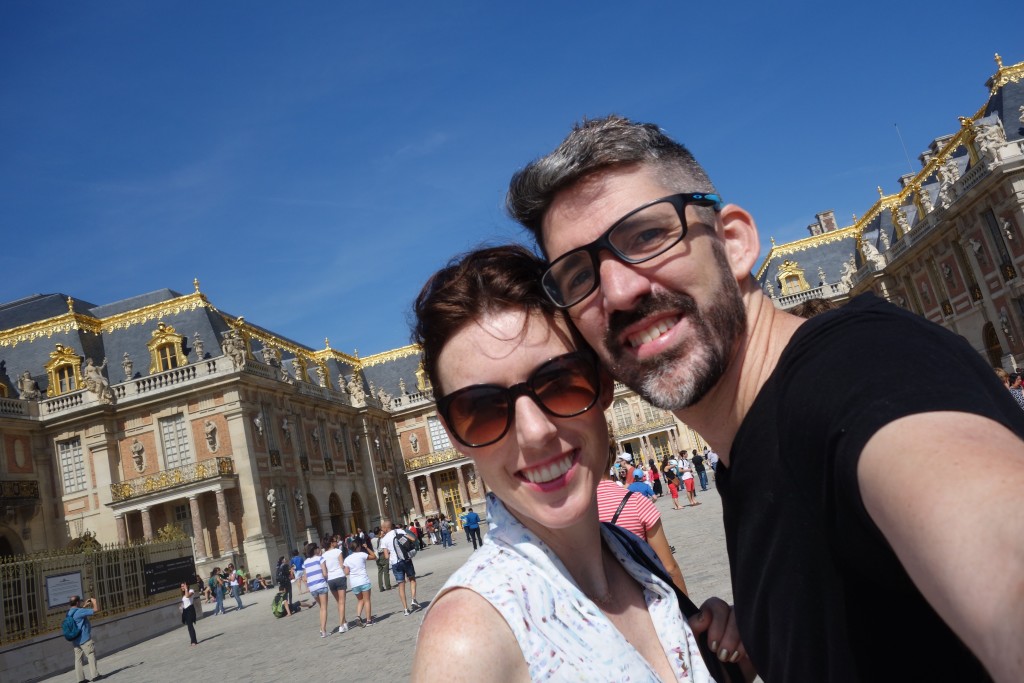 The main palace rooms are incredibly crowded with tourists, so Rob and I skipped the free audio guide and tried to make it through the hall of mirrors and royal chambers fairly quickly. This is the second floor of the ornate church in the main palace.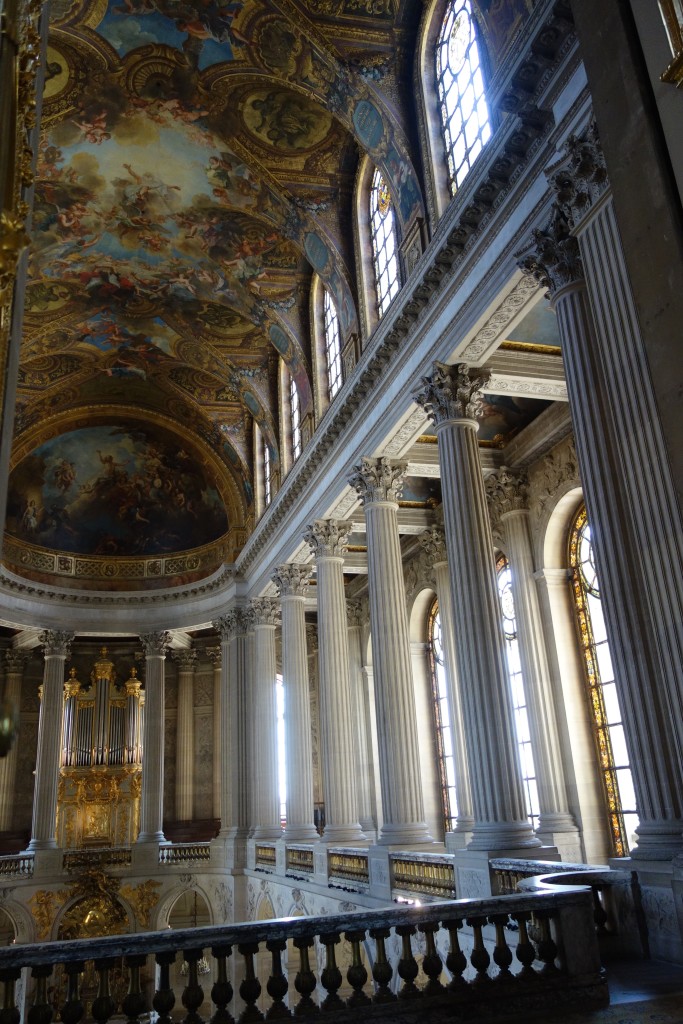 There really is only so much gold leaf that a person can stomach in one sitting – or, rather in one international herd of crowded jostling. The scale of Versailles is hard to comprehend, there are still whole wings that are unrestored and the occasional lovely quiet corridor.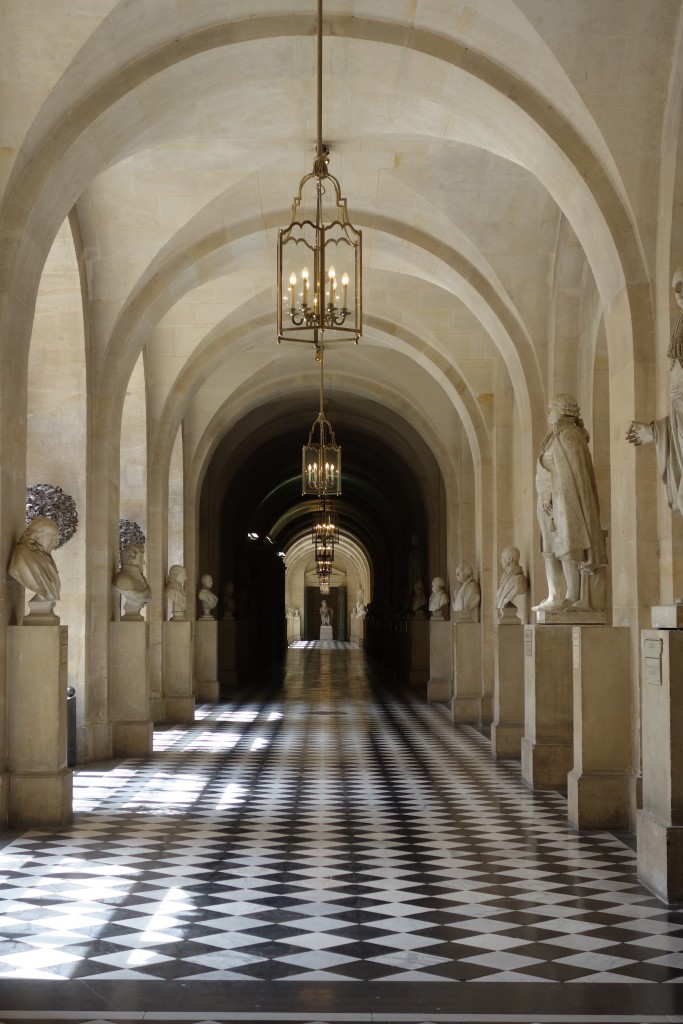 Quick break for some La Duree macarons in the courtyard. The palace has affordable restaurants and places to eat a picnic inside, but we wanted to power through to get to the gardens.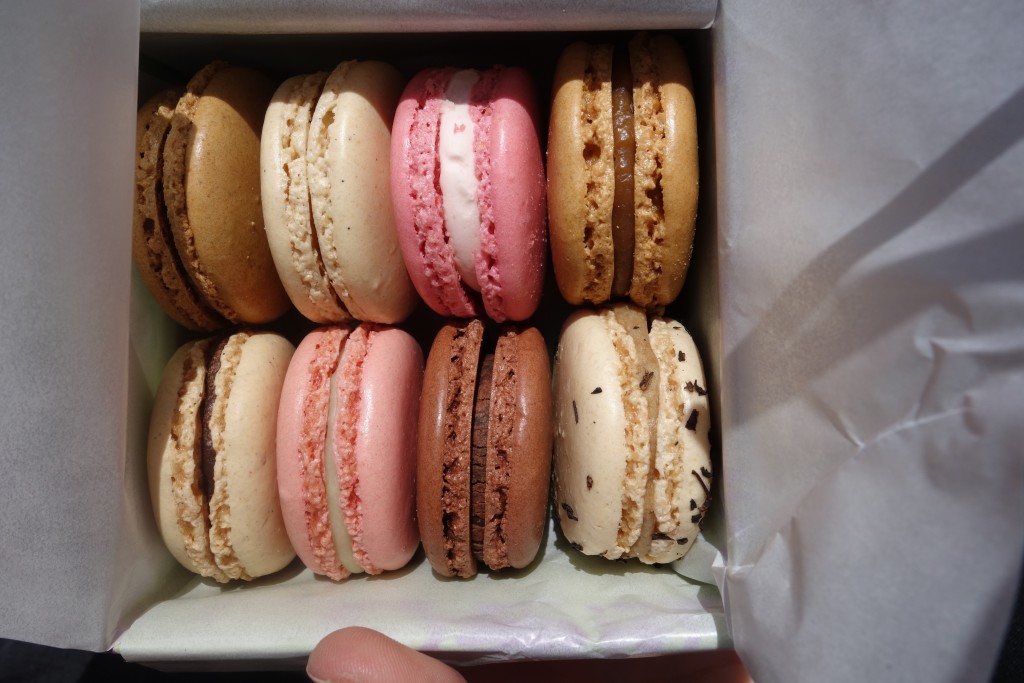 By the time we had crossed over to the second wing of the palace, most of the tourist crowds had already thinned out. We took the audio guide here and learned all about the formal etiquette of the anti-chambers and the court traditions that had hundreds of people invited to watch the royals dress, eat, pray and undress each day.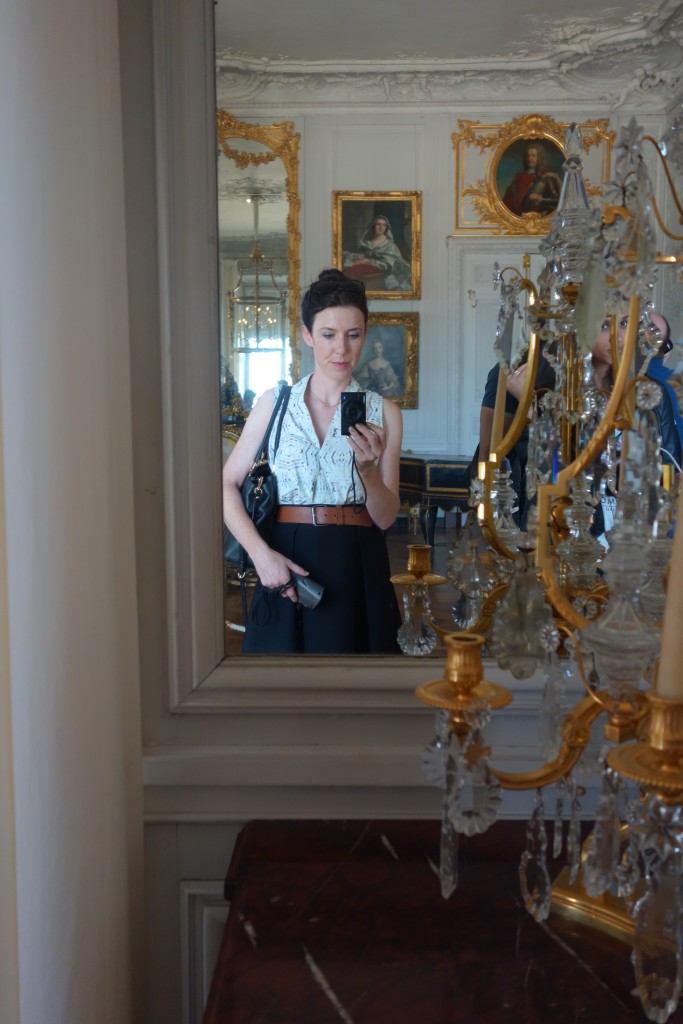 Finally, out of the palace and into the acres and acres of gardens around Versailles. So many hedges. So many topiaries.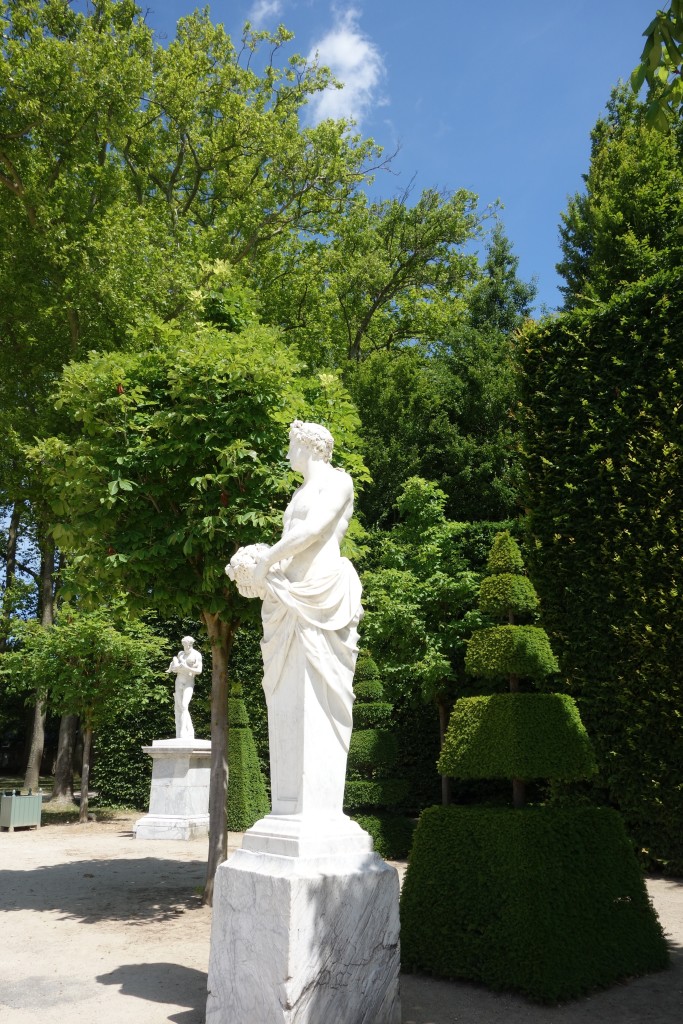 For the summer, Versailles was running the fountains for four hours a day (and there are a LOT of fountains) and piping in historically appropriate chamber music to many of the gardens.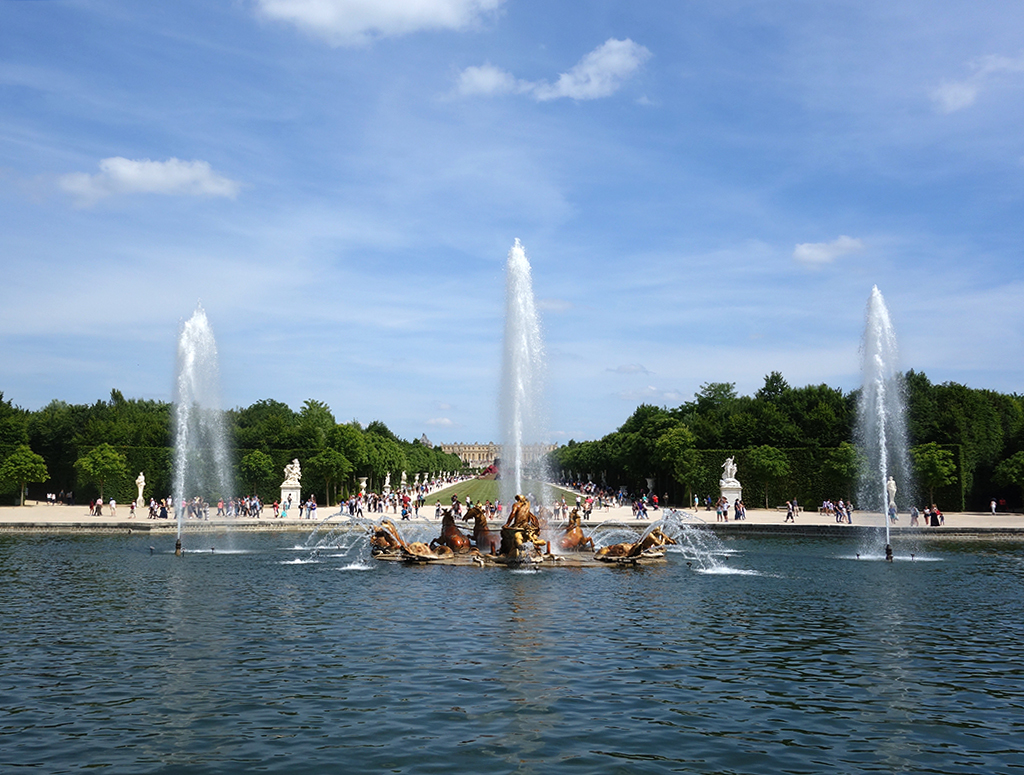 Rob and I broke our week-long picnic spree to have a nice lunch in a restaurant on the East gate of the gardens. A small Italian place tucked into a rose garden. Rob had arugula ravioli and I had a big dish of black truffle risotto. (A theme of a visit to Versailles seems to be indulging in royal-style excess yourself…which seems to contradict the lesson of the French Revolution. Let them eat truffle risotto!)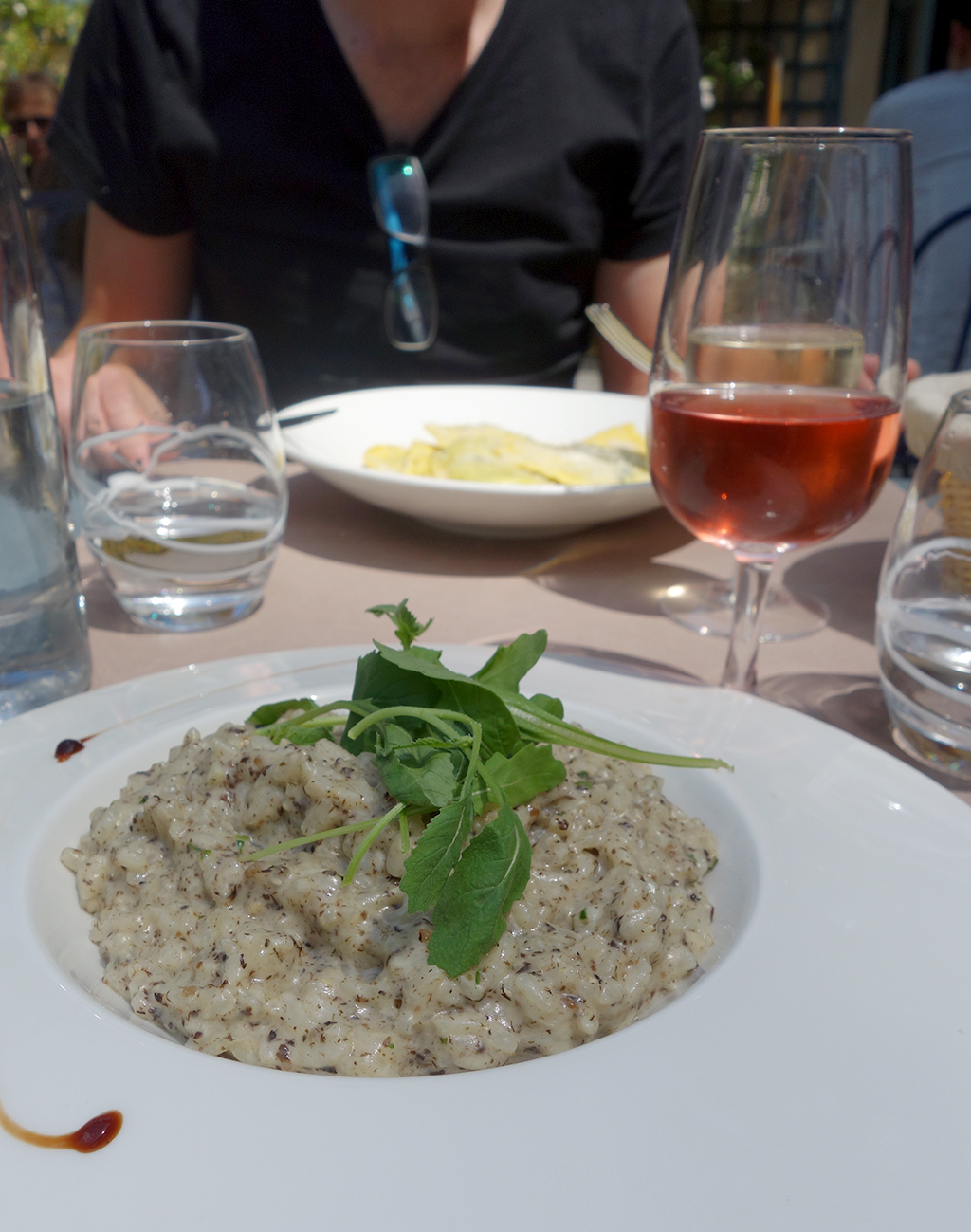 We needed a "siesta" after all that food and wine and walked around to the shady side of the garden.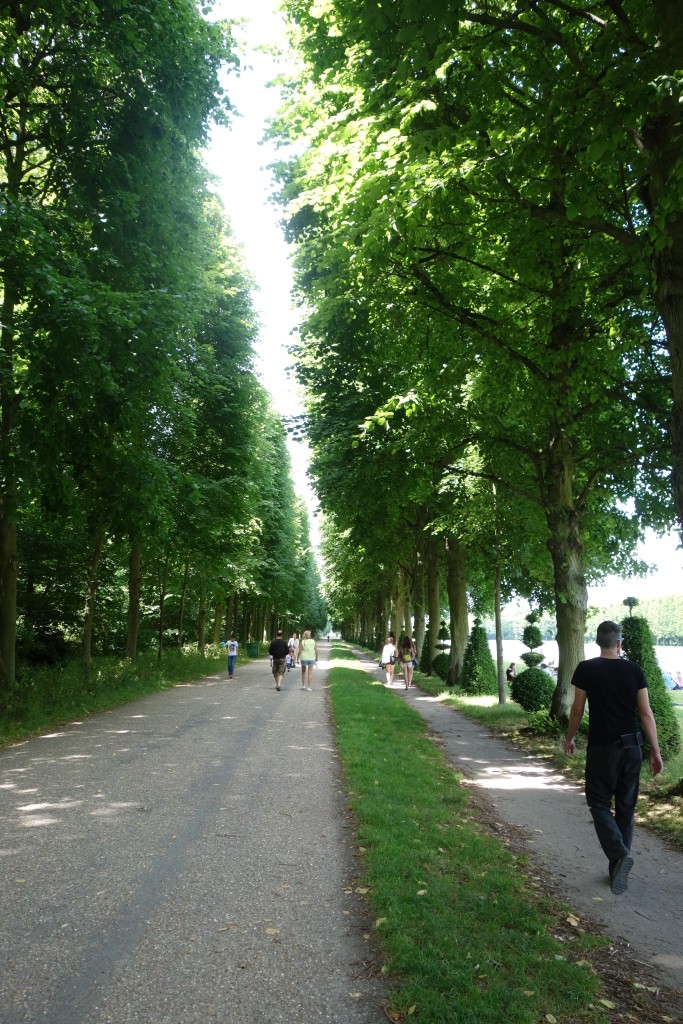 A popular spot for locals and visitors to picnic and row boats. We watched a very French scene as a family and groundskeeper worked for 30 minutes to fish out a child's scooter that had somehow fallen in the lake – with lots of exclamations and sighing.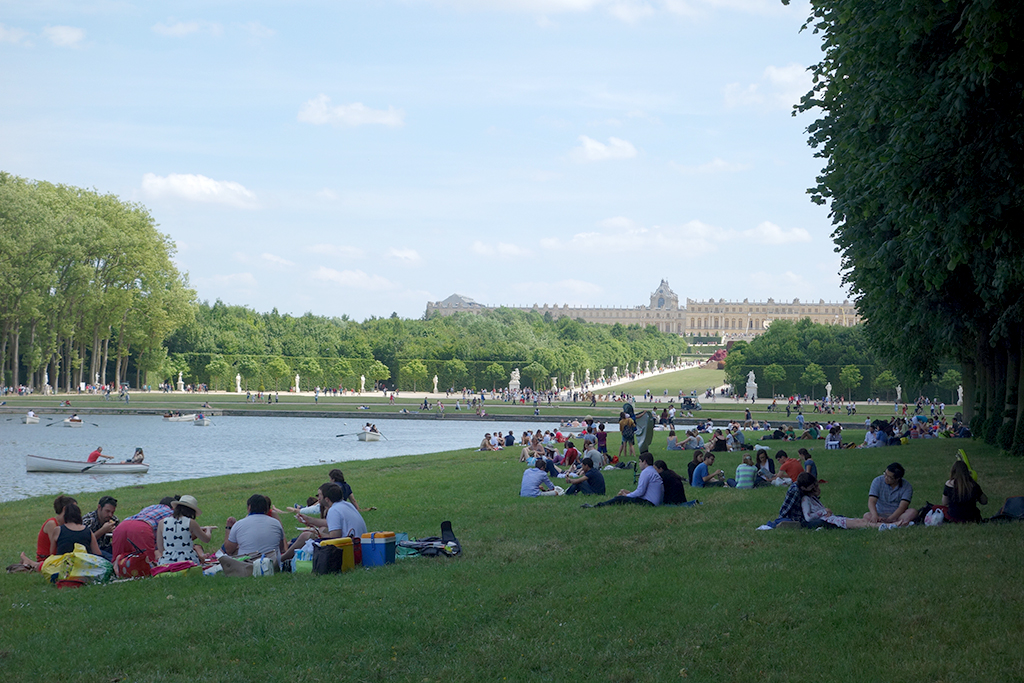 Refreshed from our nap in the shade, Rob and I walked over to Petit Trianon and the smaller palaces that the royals used to escape from the day-to-day life at Versailles. For the most part, these rooms were much less crowded and they gave you an interesting look behind the scenes into the bathing chambers and maid's corridors.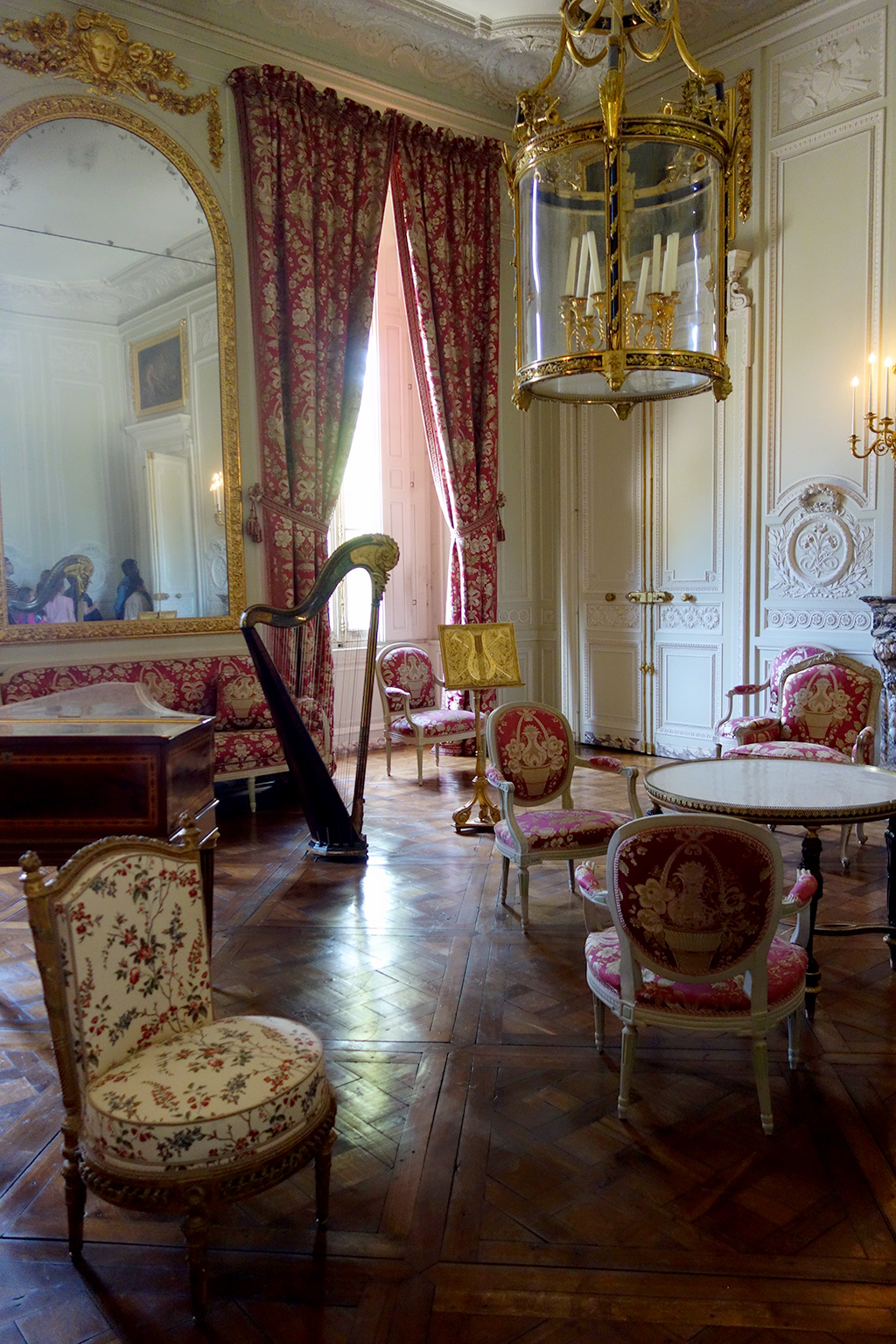 I had a hard time separating Marie Antoinette's decor with that of the Madonna Inn, a (ahem) somewhat-gaudy hotel that my hometown of San Luis Obispo is famous for.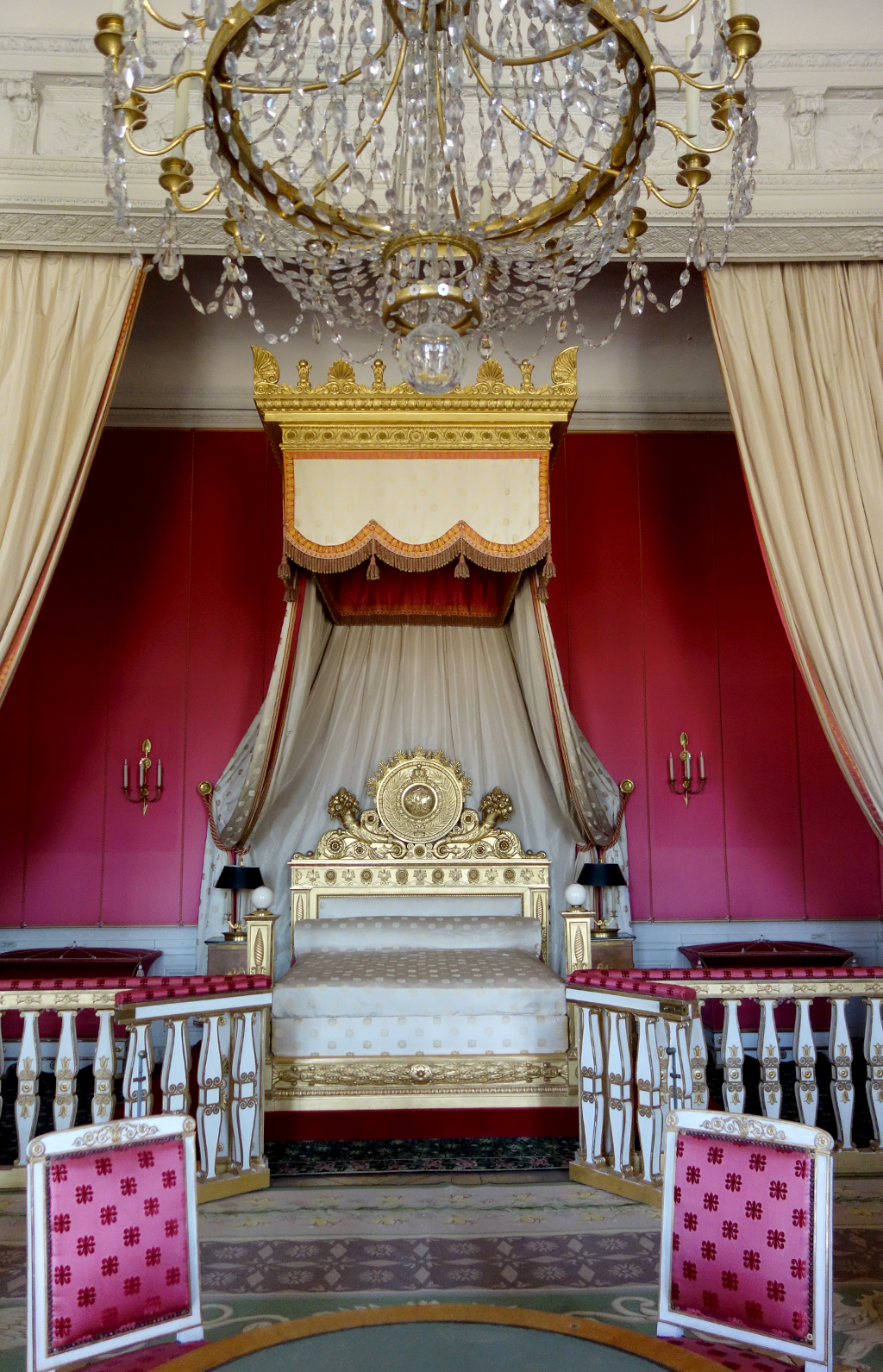 We were suffering from a bad case of "anti-chamber overdose" at this stage. Time to go back outside!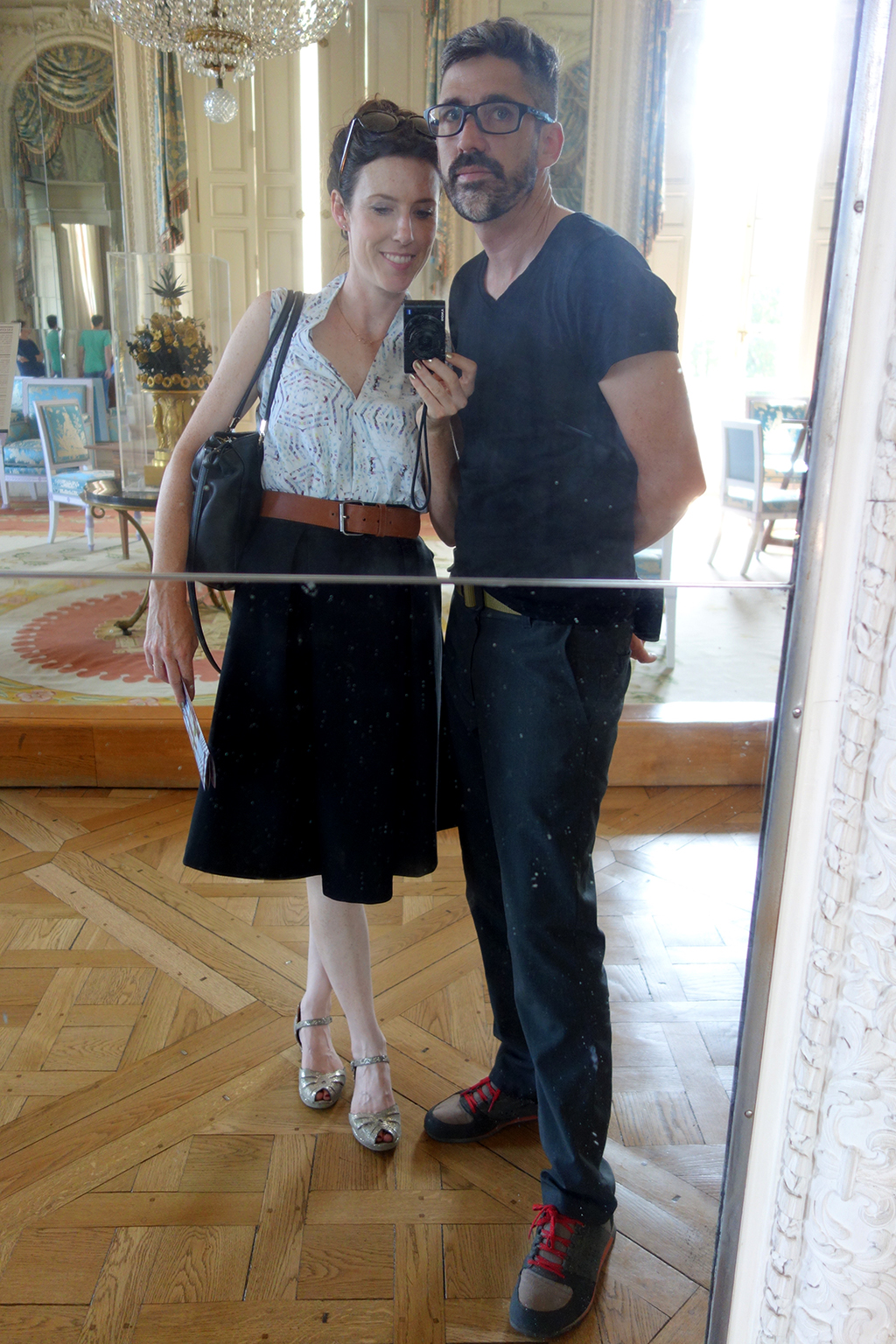 Acre after acre of formal flower beds filled with peonies and other bright blooms.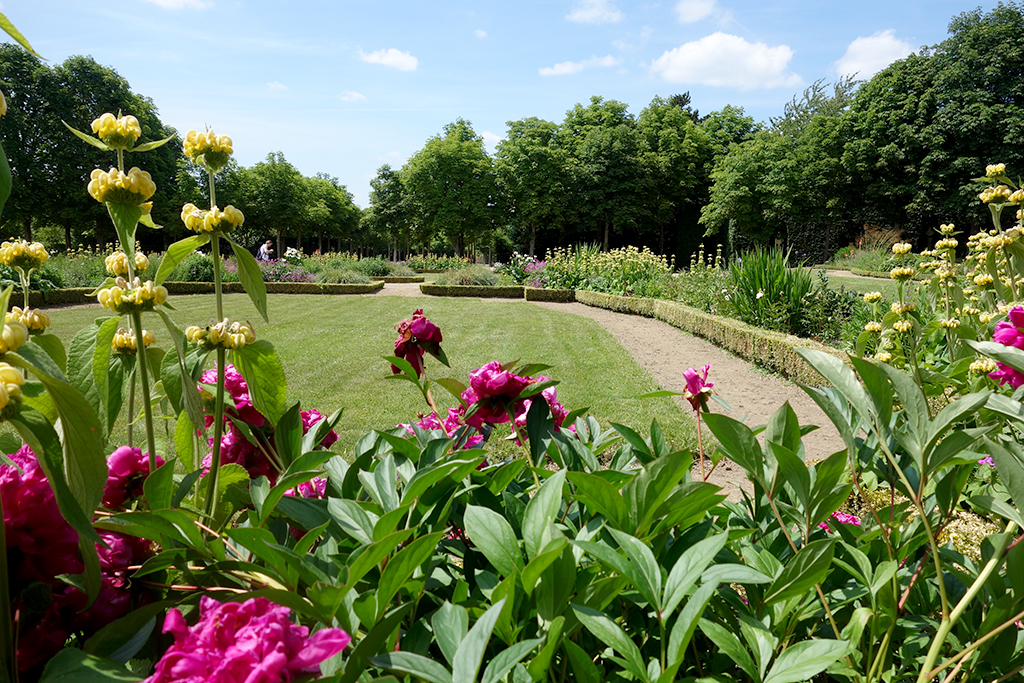 We walked as far as the faux country village that Marie Antoinette constructed. The Sofia Coppola film "Marie Antoinette" does a great job of putting this all into context (we watched it when we got home from Versailles).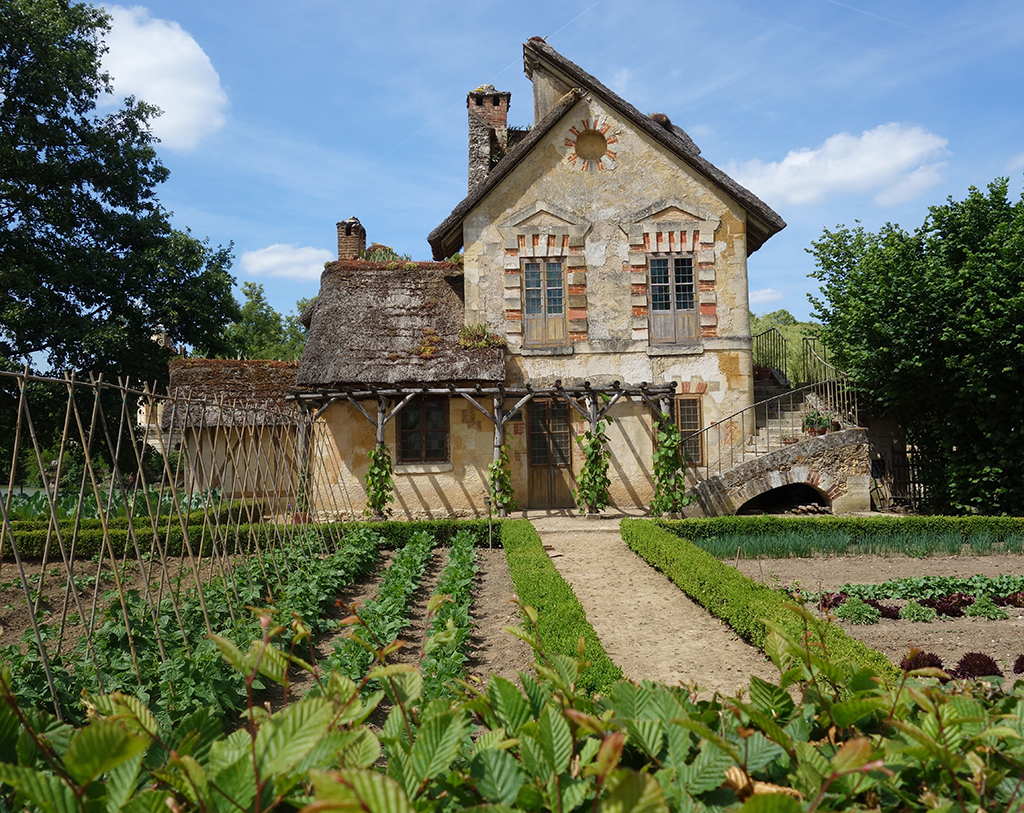 We walked back around the giant, cross-shaped lake. Look at these visitors (illegally) soaking their sore feet in one of the fountains. My Kenneth Cole "Gentle Souls" travel shoes worked like a champ on this day. I could have kept going for hours more.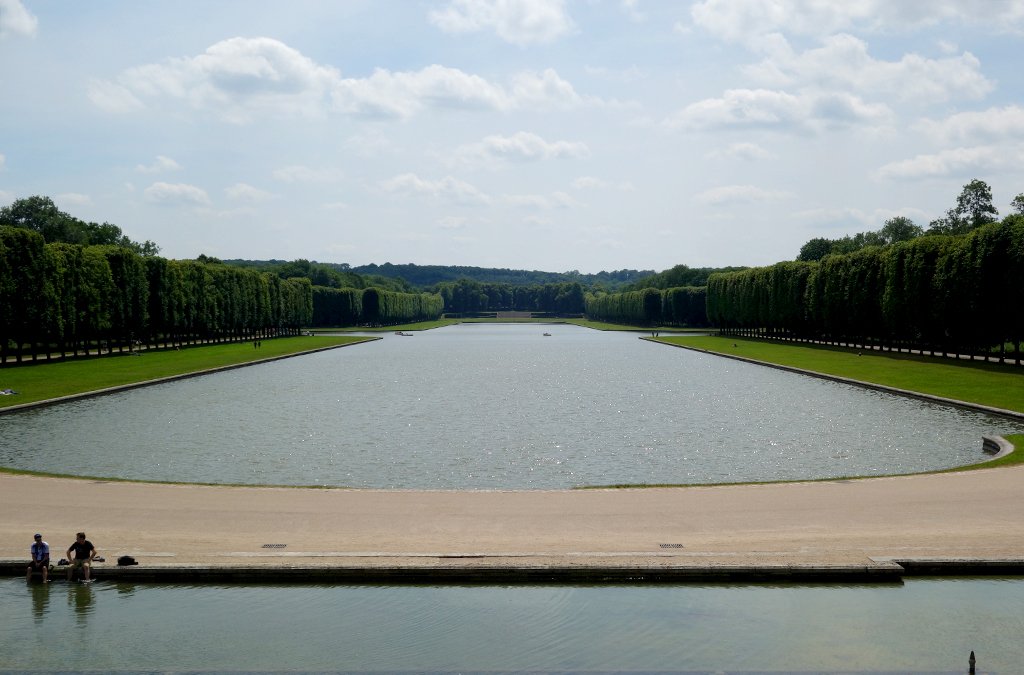 Recovered with a couple cones of gourmet, organic sorbet. Mine was black currant and apricot, Rob's was red currant and banana. Yum!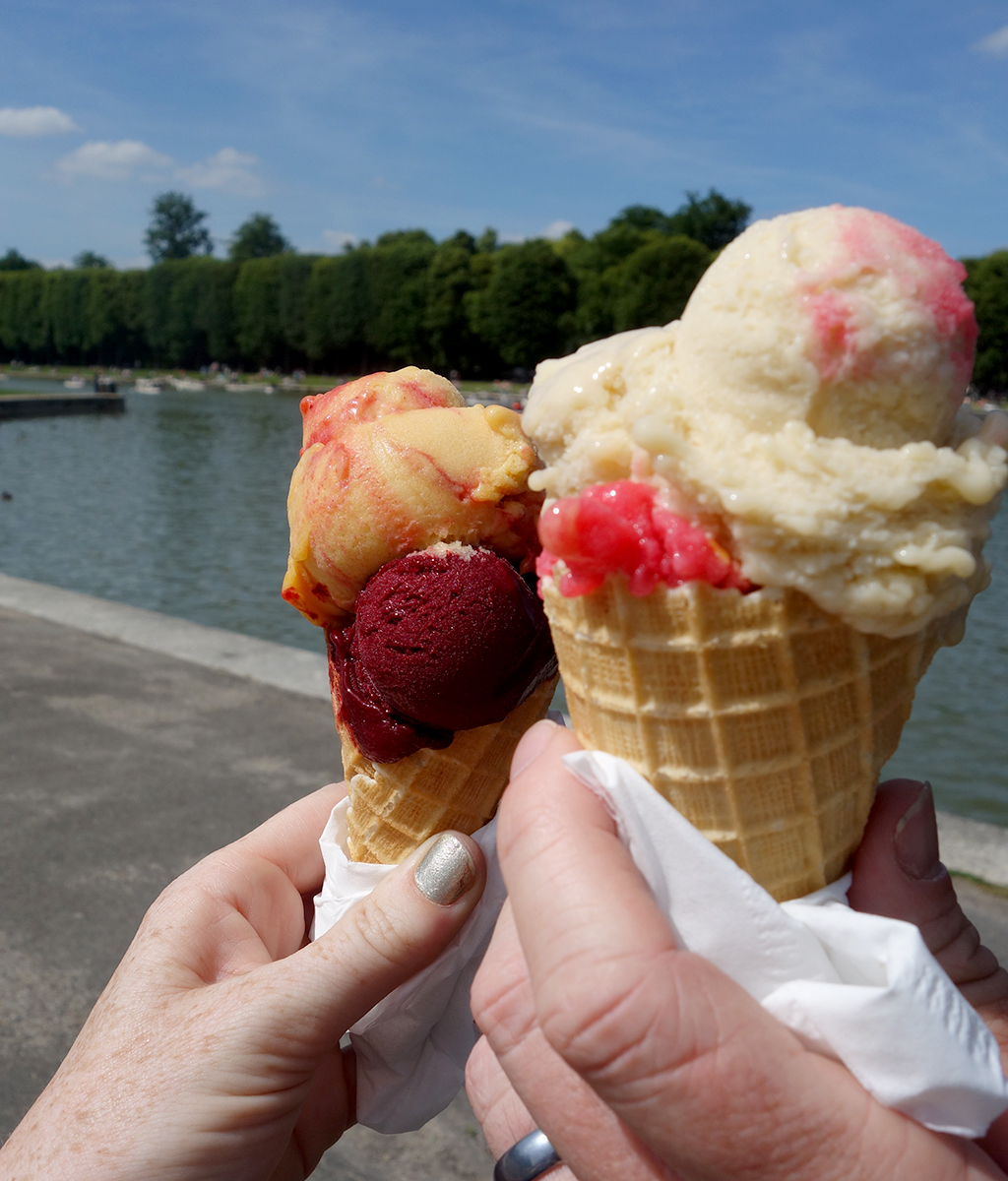 We walked through a few of the hedged fountain gardens next to the palace on our way out. One lagoon had a Vegas-style synchronized water and music show every 15 minutes.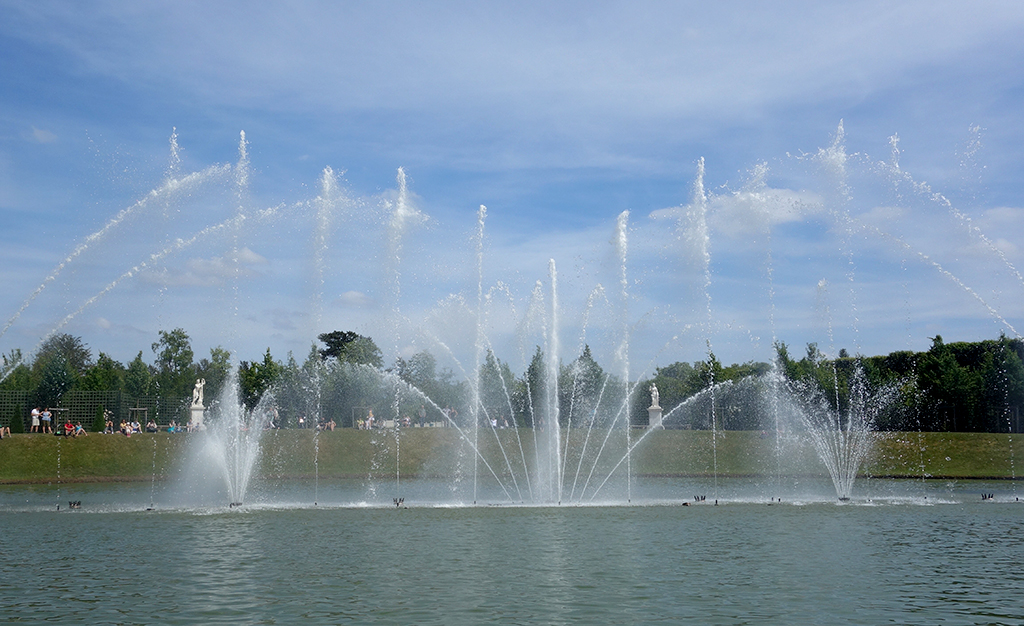 Finally, we managed to make our way out of the palace grounds and back to the town of Versailles. A Saturday flea market was set-up along one of the main leafy corridors leading to the palace.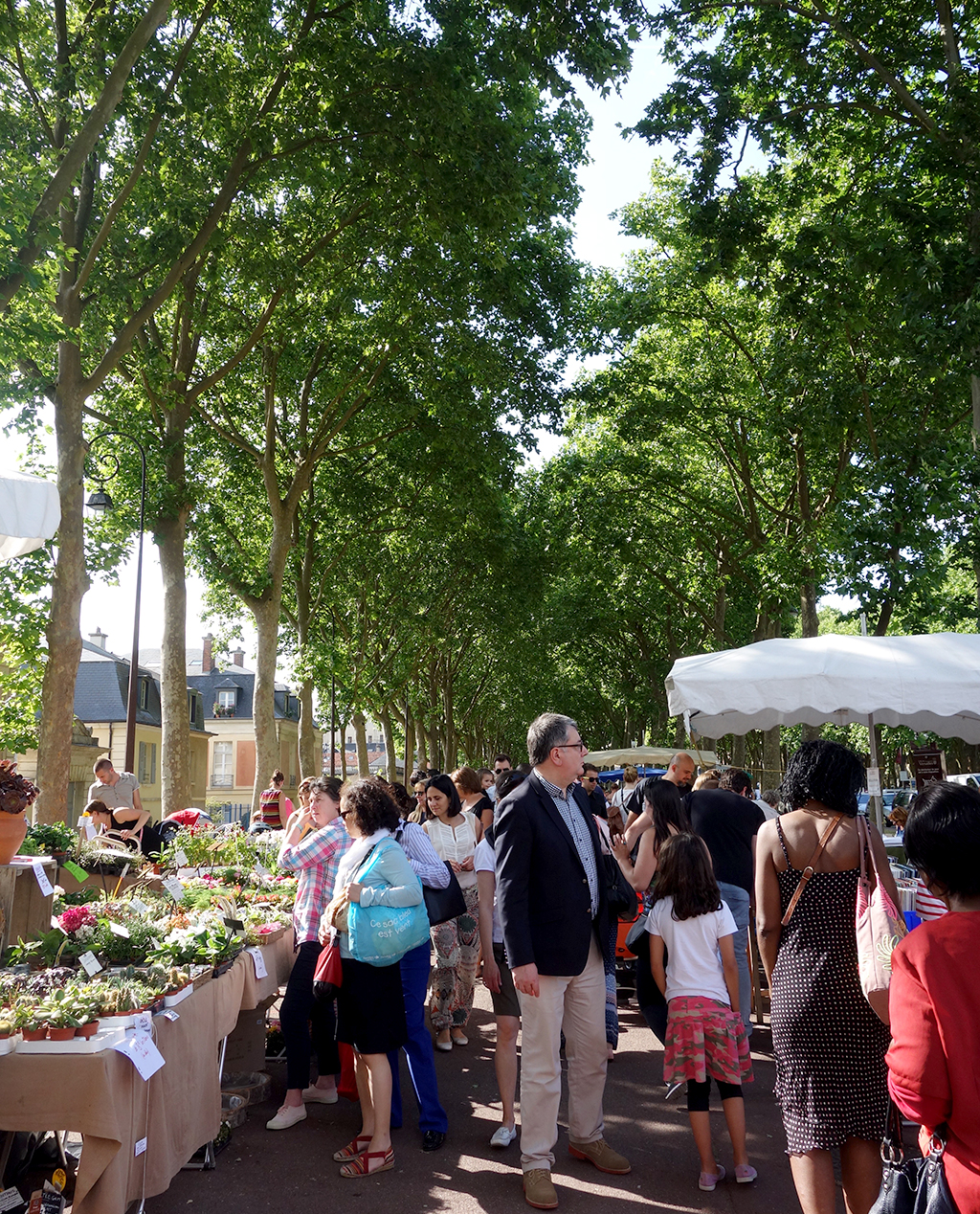 We stopped at a cafe for a coffee to revive us for the journey home. Rob borrowing my sunglasses never fails to delight me! He changed back into bike gear and pedaled back to Paris while I took the train. This time, I managed to just barely beat him back to the city.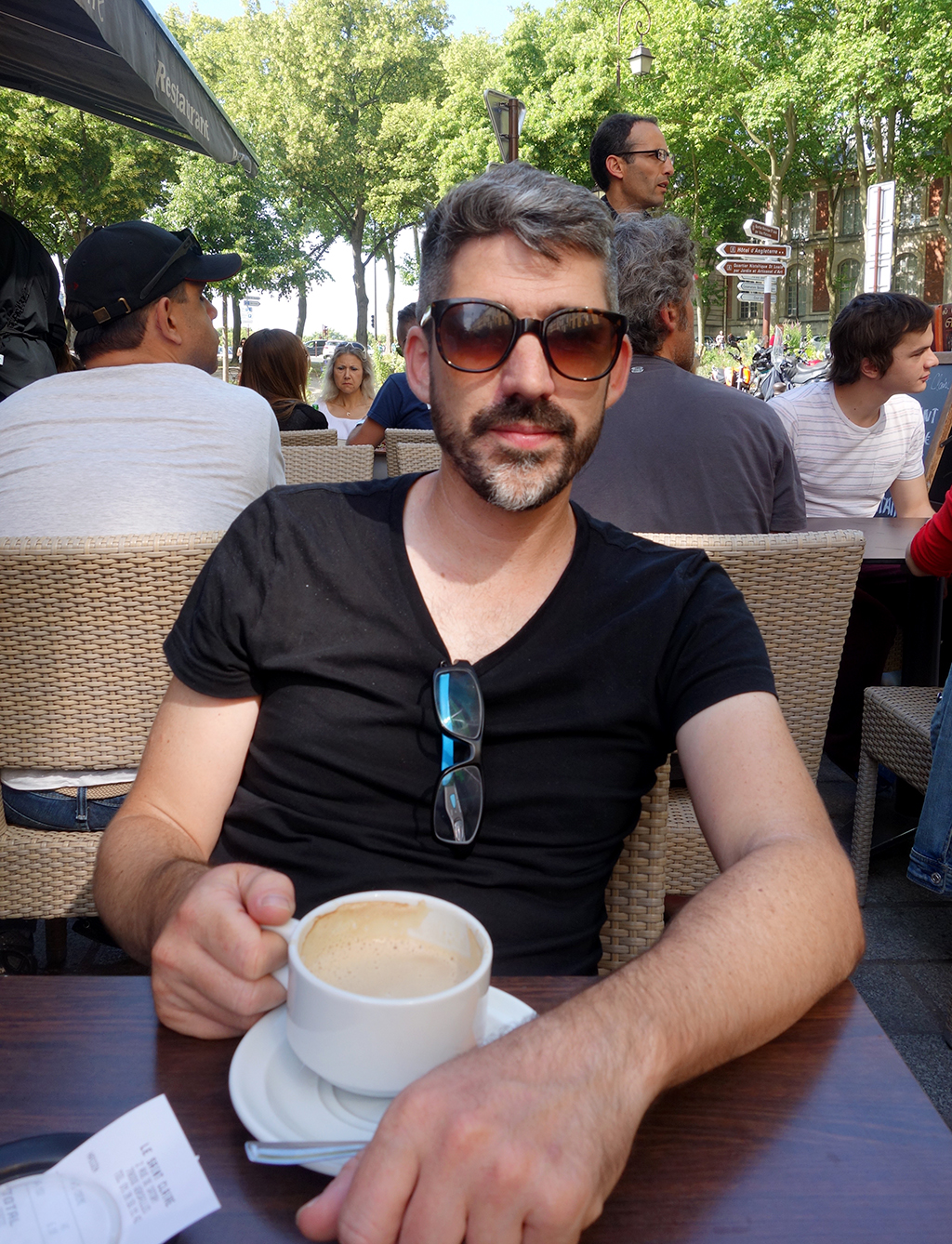 Au revoir, Paris! We had a lovely time picnicking and working in your gardens for the last week.