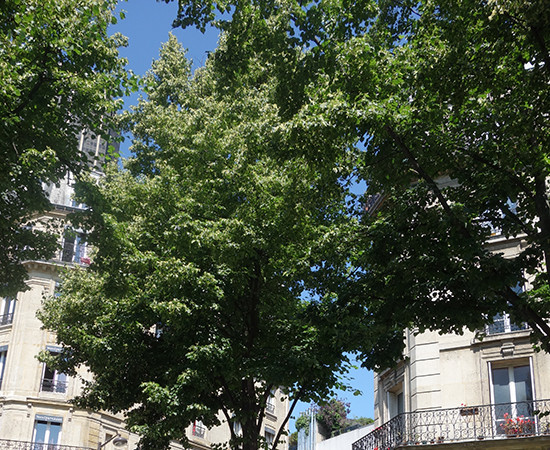 Bonjour Paris! 8 Picnics for 8 Days in Paris
Rob and I landed in Paris late Friday night from Tangiers. It was getting dark, but we could still see those perfect fluffy French clouds rolling overhead. Lots of transport to arrive finally in the 14th arrondissement. Our Airbnb host had stocked wine, a massive platter of fresh fruit, two kinds of cheese, prosciutto and fresh bread. It looked like heaven after our two weeks in Morocco.
We decided to plan a picnic a day in our week in Paris. Both of us needed to catch up on work in the mornings and at night, leaving the middle of the days open for exploring. Plus, after three weeks of pretty big travel, it was time for something a bit more mellow.  On our first day, we set out to walk to the heart of Paris to get our bearings. Rob and I stopped for a "cafe creme" at a sidewalk cafe first thing.
It was market day on Boulevard Edgar Quinet. We bought olive bread, a delicious eggplant dill spread, pears, dried strawberries and a paprika goat cheese from the vendors.
We stopped at the Luxemburg gardens along the way, dipping in to a sculpture exhibit at the Orangerie.
A quick walk from there to the Ile de la Cite and the (very crowded) Notre-Dame plaza. There was some kind of special mass for local clubs happening in at the cathedral.
Each group of 6-10 people was dressed in official gowns and hats. This one has a website that translates to the "Brotherhood of Good Bread." I can't quite figure out if they're baking the bread of just eating it, but the website mentions a September event with the "Brotherhood of the Apple Strudel" in Saint Calais. How fun!
Tracked down a half bottle of wine, a bottle of lemonade and plastic cups at a local market. We picked a popular spot on a dock right on the seine at Pont-Neuf. With my pale skin and sunblock obsession – I'm always surprised by legitimate European sunbathers.
We had the best river-front view in Paris for picnic No. 1. Everything was delicious.
Lovely to watch boats zip up and back for an hour, waving back to the occasional excited tour group. It was hot out, so we moved to the shady bench behind the dock.
We walked through Rue de Rivoli – the main shopping street – and over to the Les Halles neighborhood to find E. Dehillerin – a famous kitchen supply store where Julia Child shopped.
I was so tempted to bring home a  full set of copper pans in my luggage. The prices (kept in a laminated binder at the end of each aisle – in a system designed seemingly just to gently torture tourists) were so reasonable!
A selection of affordable wood-handled knives, stamped with the shop's address would also be a perfect souvenir.
Rob and I wandered back home, just enjoying being in France – with all the flower stores, cheese shops, tiny dogs, parfumeries, parks and fountains.