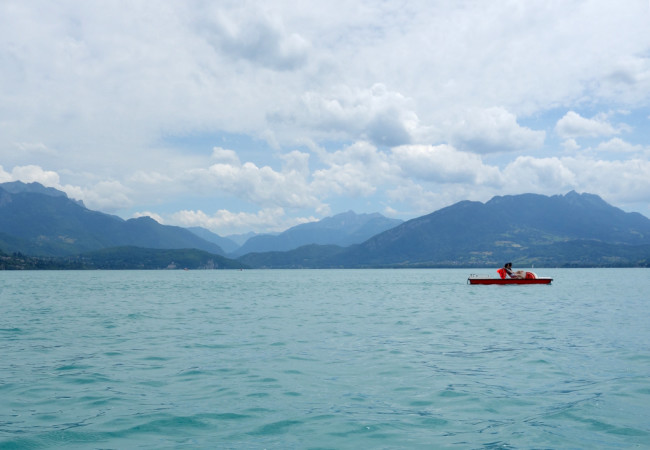 Paddleboat Picnic on Lake Annecy
It was a cloudy, but still warm day on Monday in the Haute Savoie. Perfect weather to take a paddleboat out on Lake Annecy without burning up in the hot alpine sun. Rob and I picked a vendor right off the main town gardens. You leave your ID and pay when the boat is returned, for $20 an hour.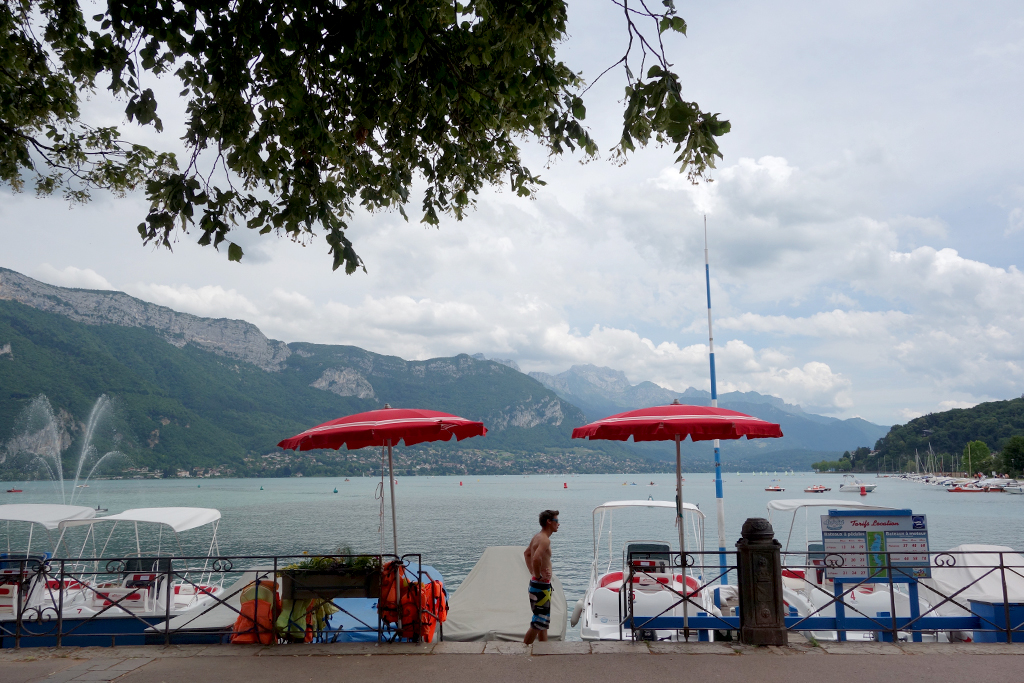 Paddleboat is an ideal activity for recovering from a dog attack. No need to use your arm to get around and ample opportunity to dip your legs in the cold water without having to swim. So relaxing!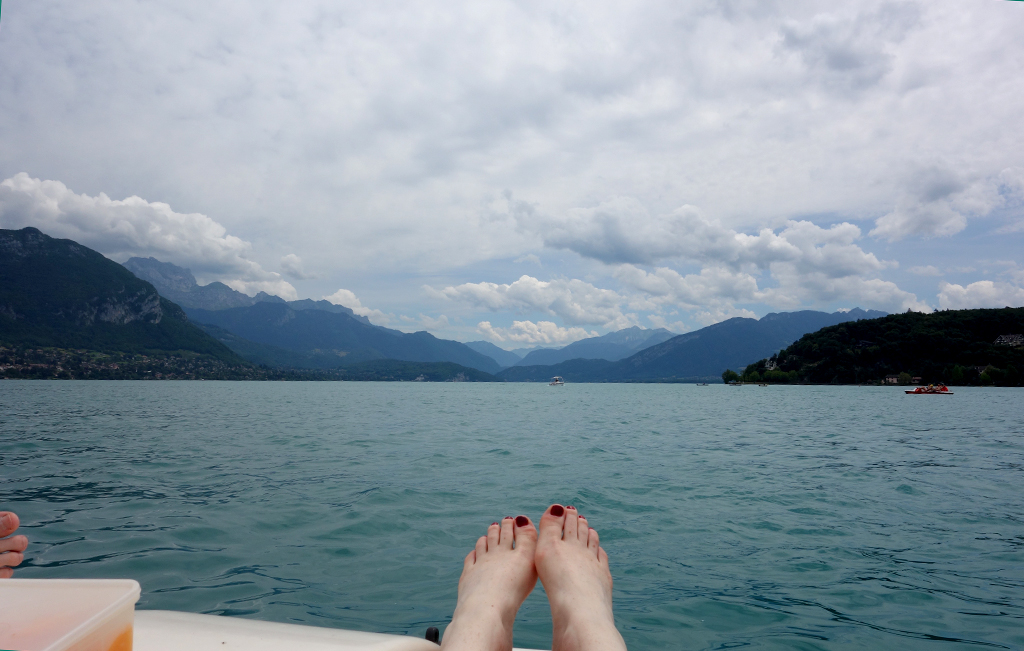 We pedaled out to deeper water before unpacking our picnic of local goat cheese, warm baguette, radishes, olive and fig tapenade, orangina soda and ripe summer cantaloupe. In a region where the cuisine famously revolves around melted cheese, fatty sausage and wine – the holy trinity of post-lunch naps – the boat smartly warns against partaking of basically any of that. You can apparently still swim, as long as you don't jump in the water quickly? A bit strange.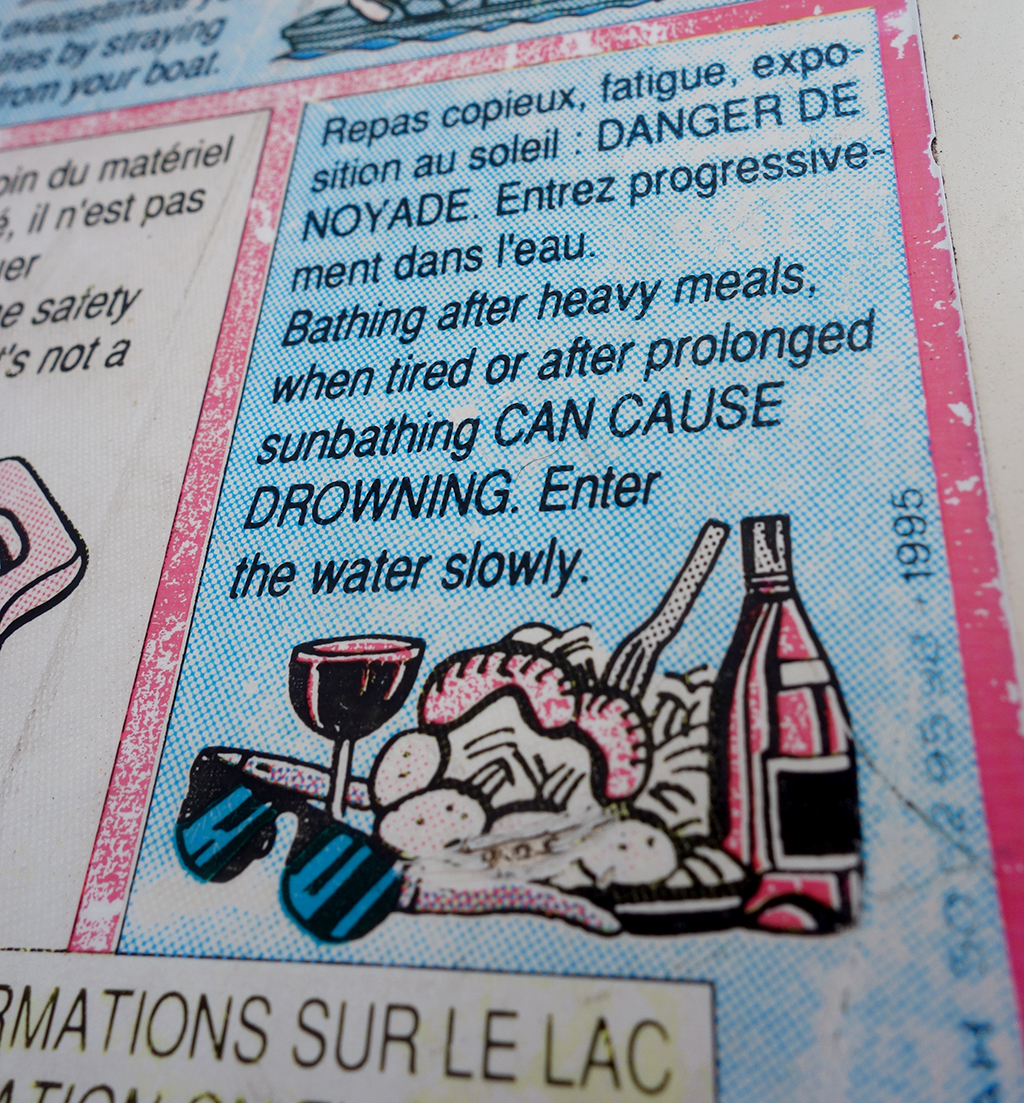 Thankfully, our light picnic didn't meet the warning criteria and Rob took the opportunity to jump in. He's not normally one for cold water, but this is the second time on this trip that he's gone for it.  Clearly, with the elegant form of a true athlete 😉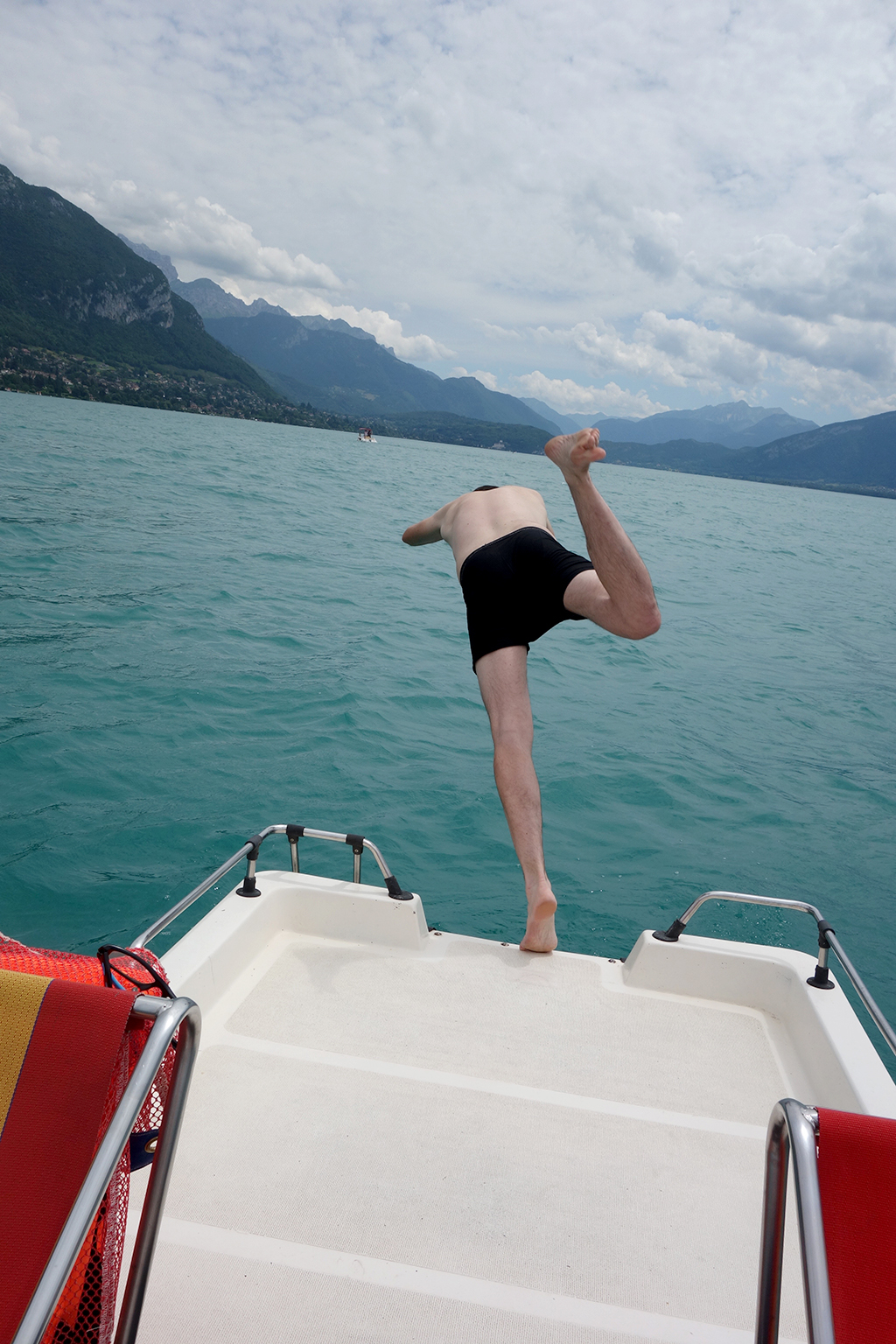 I pedaled back while Rob swam along the boat to get some exercise. Lake Annecy was formed 18,000 years ago by melted glaciers and is famous for having the cleanest water in Europe thanks to strict environmental controls in the region over the last 70 years.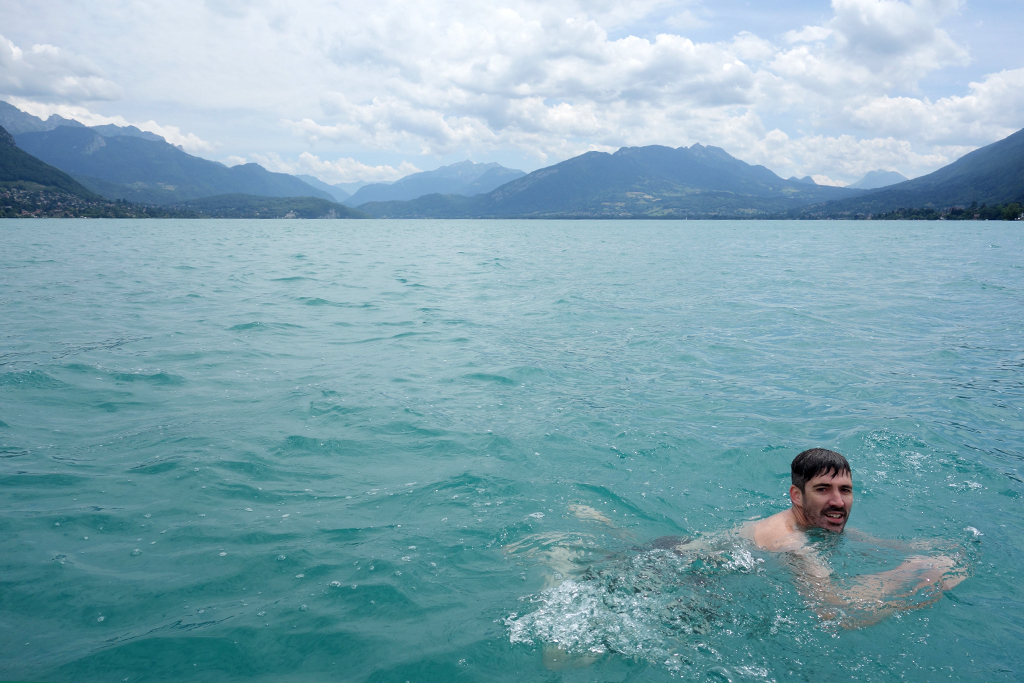 The water is such a pretty turquoise color, even on an overcast day.