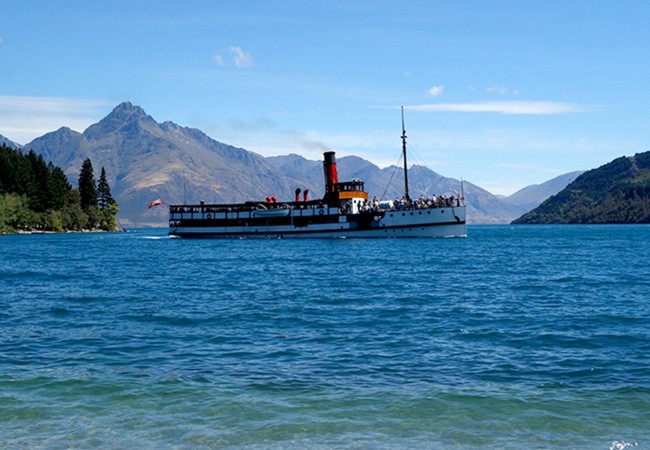 Exploring Queenstown Beaches and Gardens in New Zealand
The sun here in New Zealand is HOT and I spent most of my wanderings in town yesterday hopping from one shady tree to another. The best location for this is Queenstown Gardens. Established in the 1870's, this park includes a lovely lake walk, a frisbee golf course and a bunch of small gardens and facilities.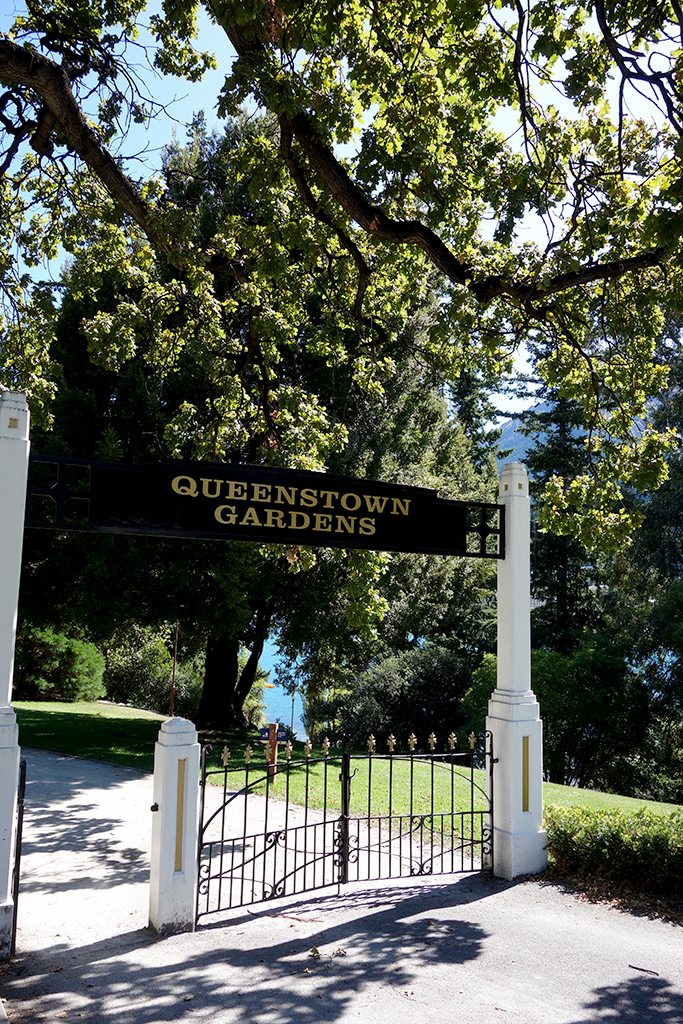 This historic Queenstown Bowling Club is right in the center of the gardens are SO adorable. Love that they have everyone in uniform.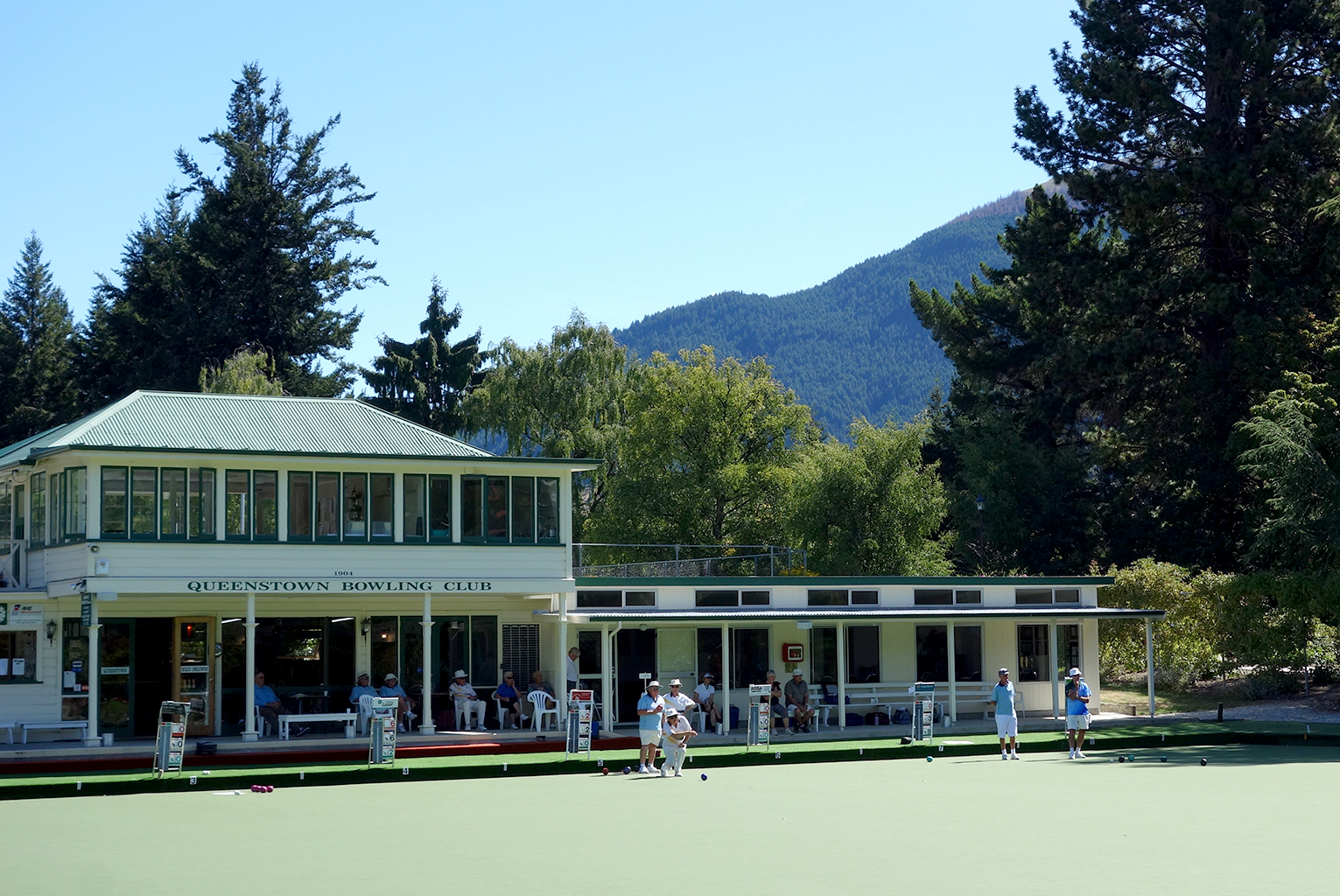 Behind the bowling club and past the tennis courts is a very happy rose garden. I think the blooms love the hot sun here!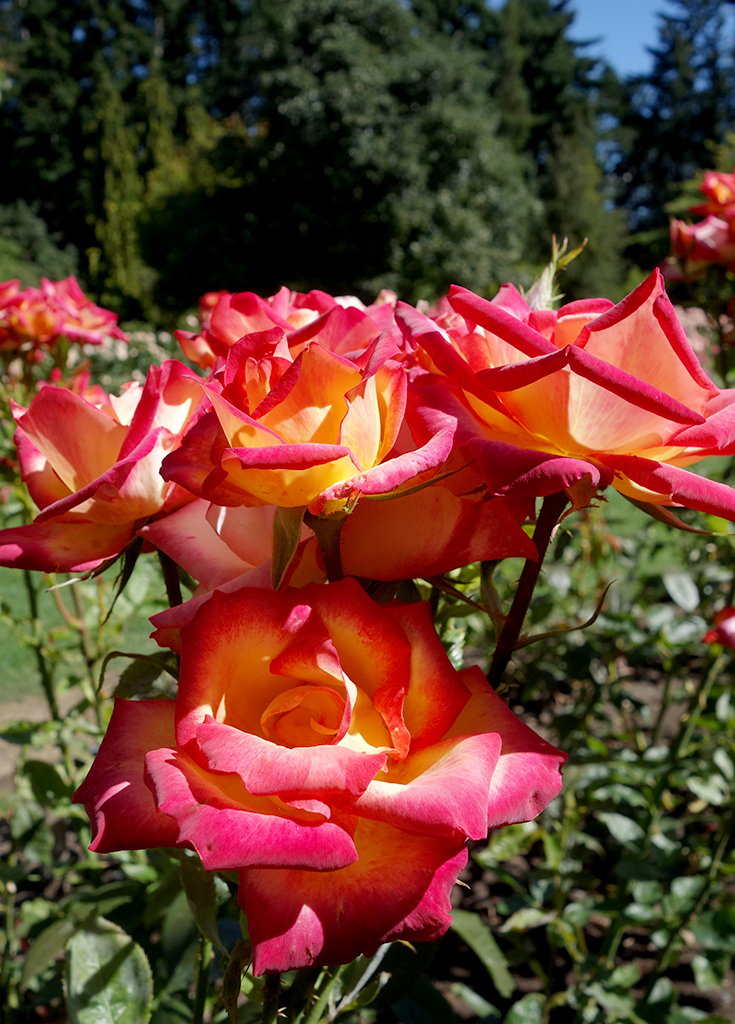 And there's a big shady Mulberry tree in the middle of the roses that makes for a primo nap spot.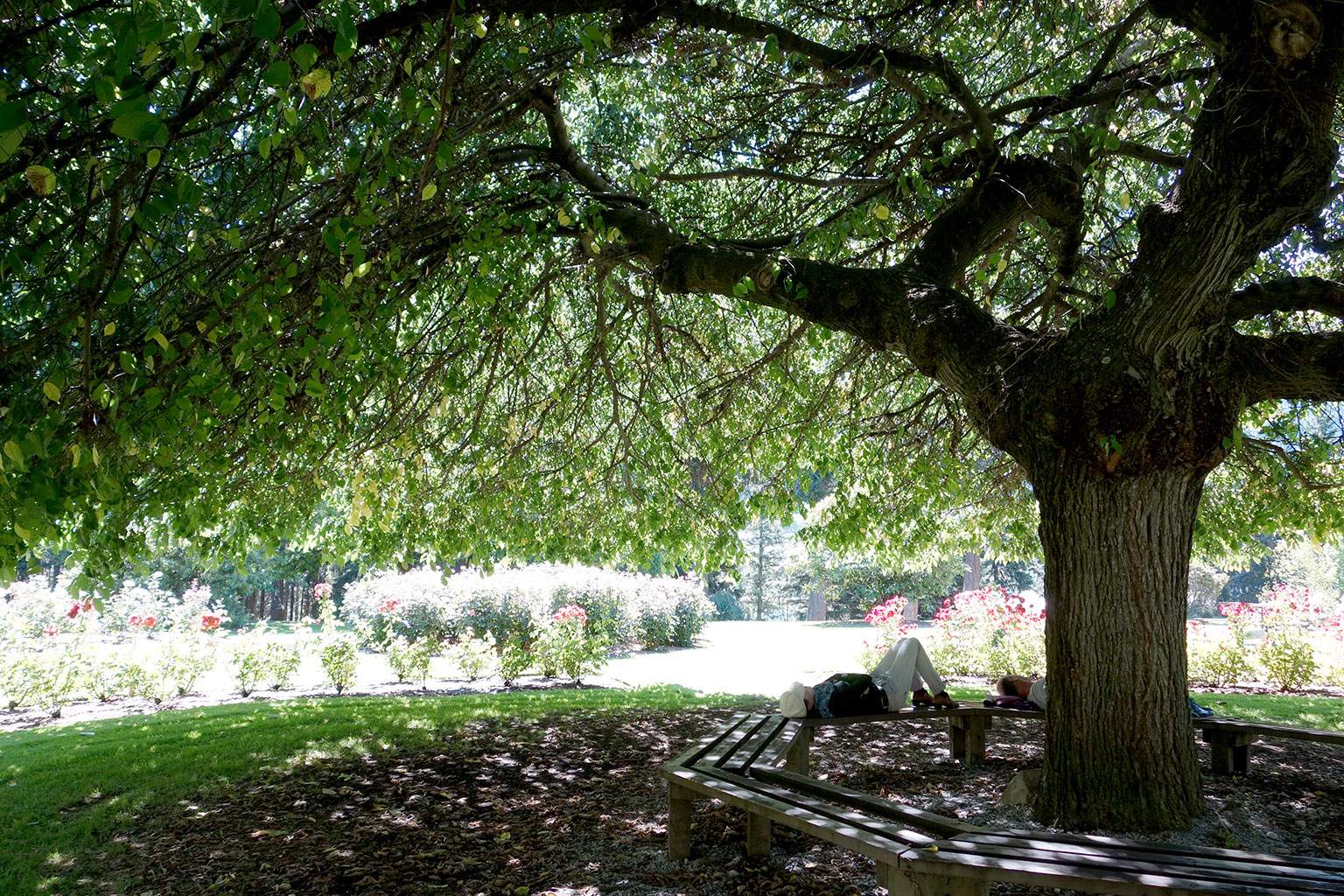 A small lily pond is full of ducks and another excellent shady spot in the gardens.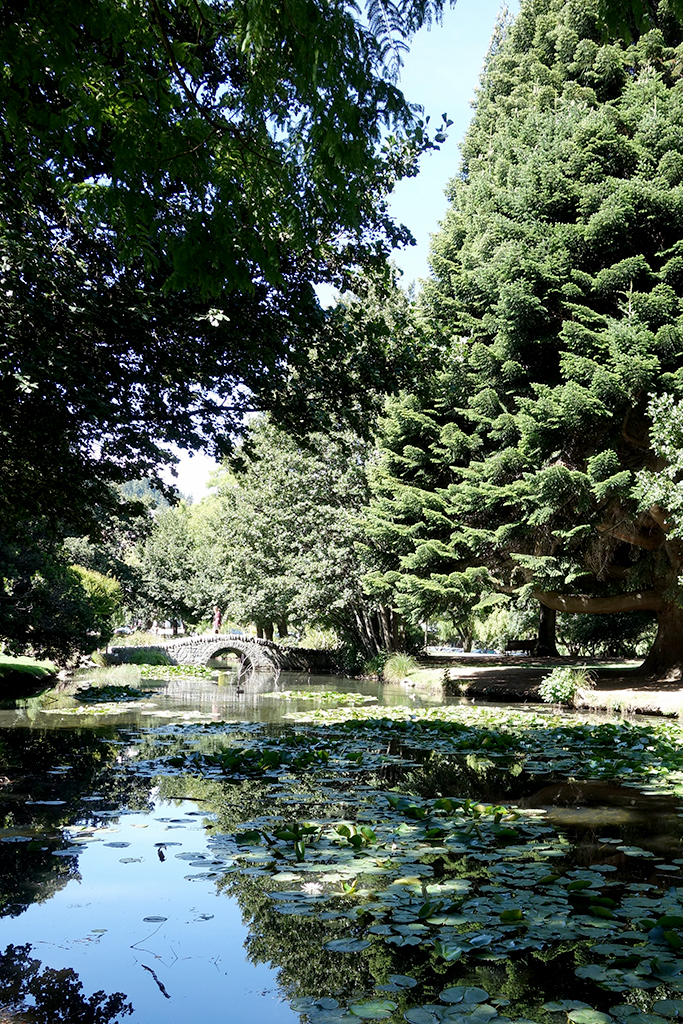 There's also a popular frisbee golf course and lakeside walk here that are fun to explore. Outside the garden is a lovely lawn and beach. There's a Victorian bathhouse converted to a little cafe.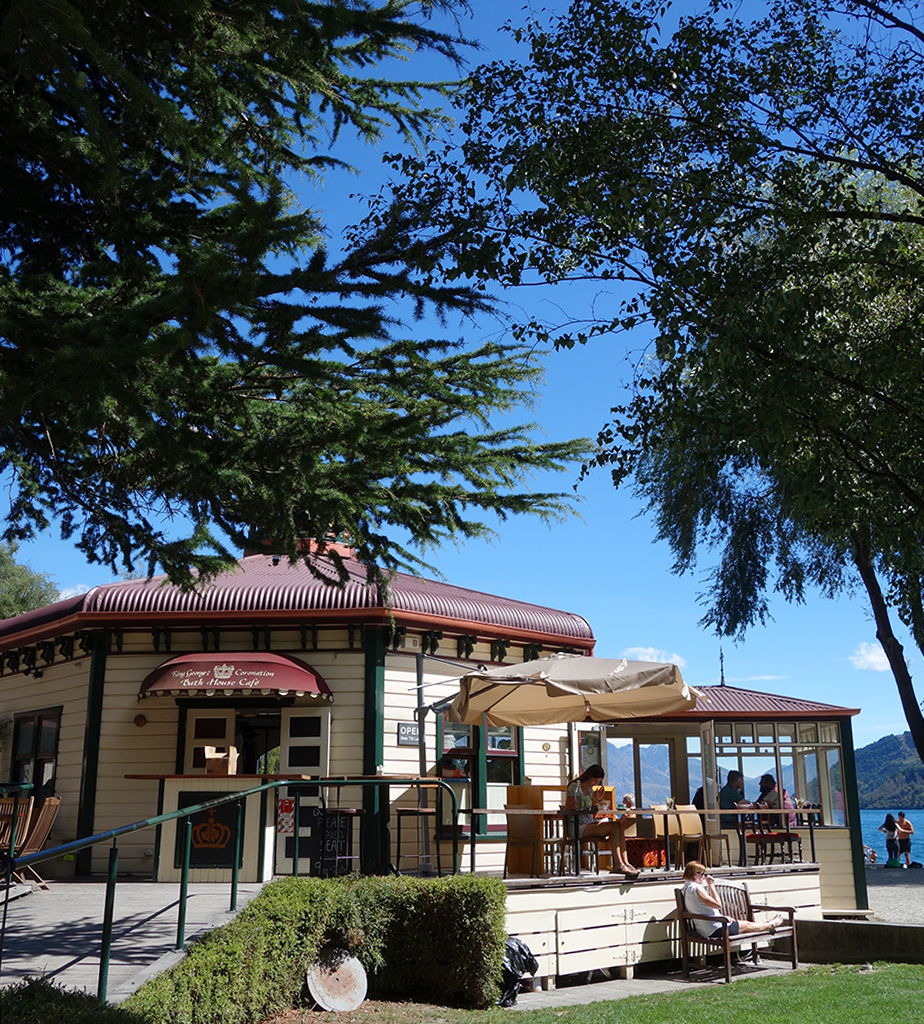 For a late lunch, walk up less than a block to Erik's Fish and Chips in a converted Airstream trailer.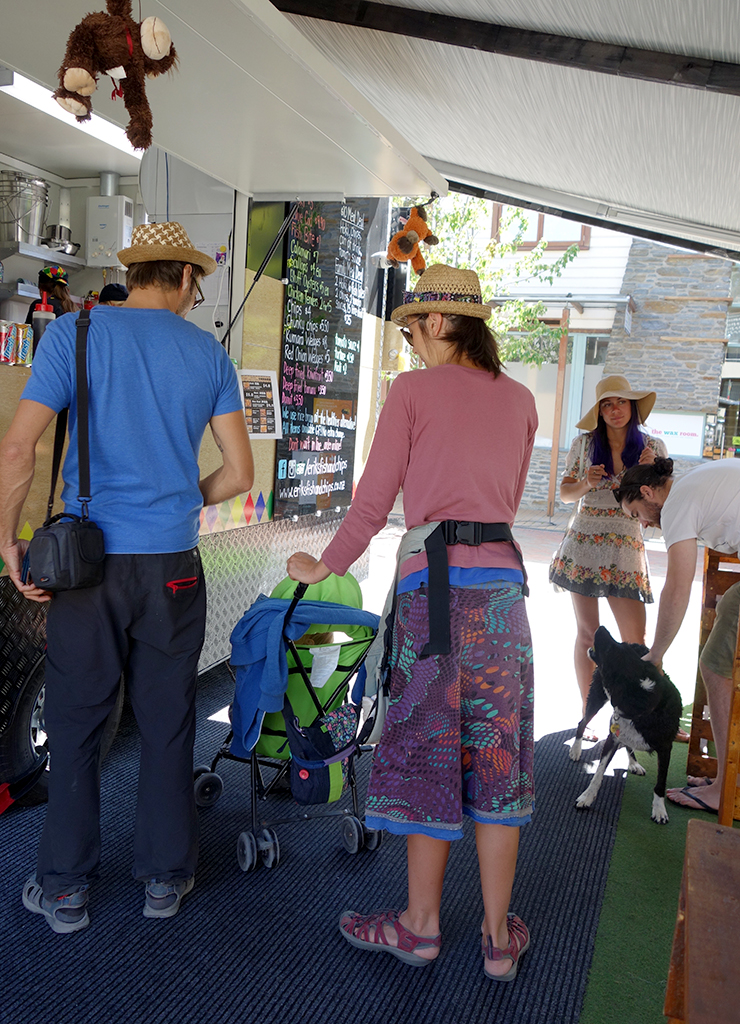 The willow trees along the beach make a perfect shady spot for enjoying the really good fish and chips.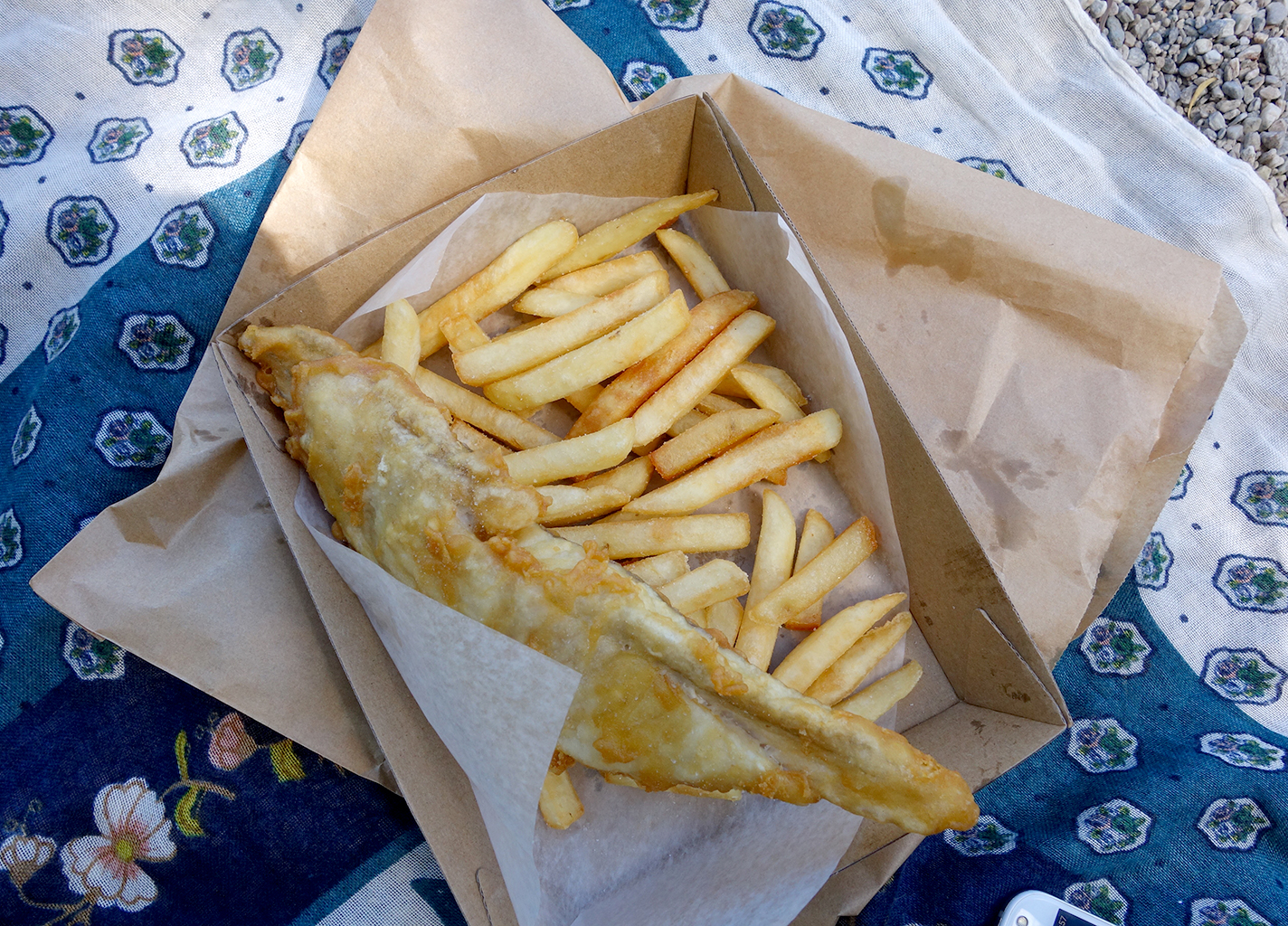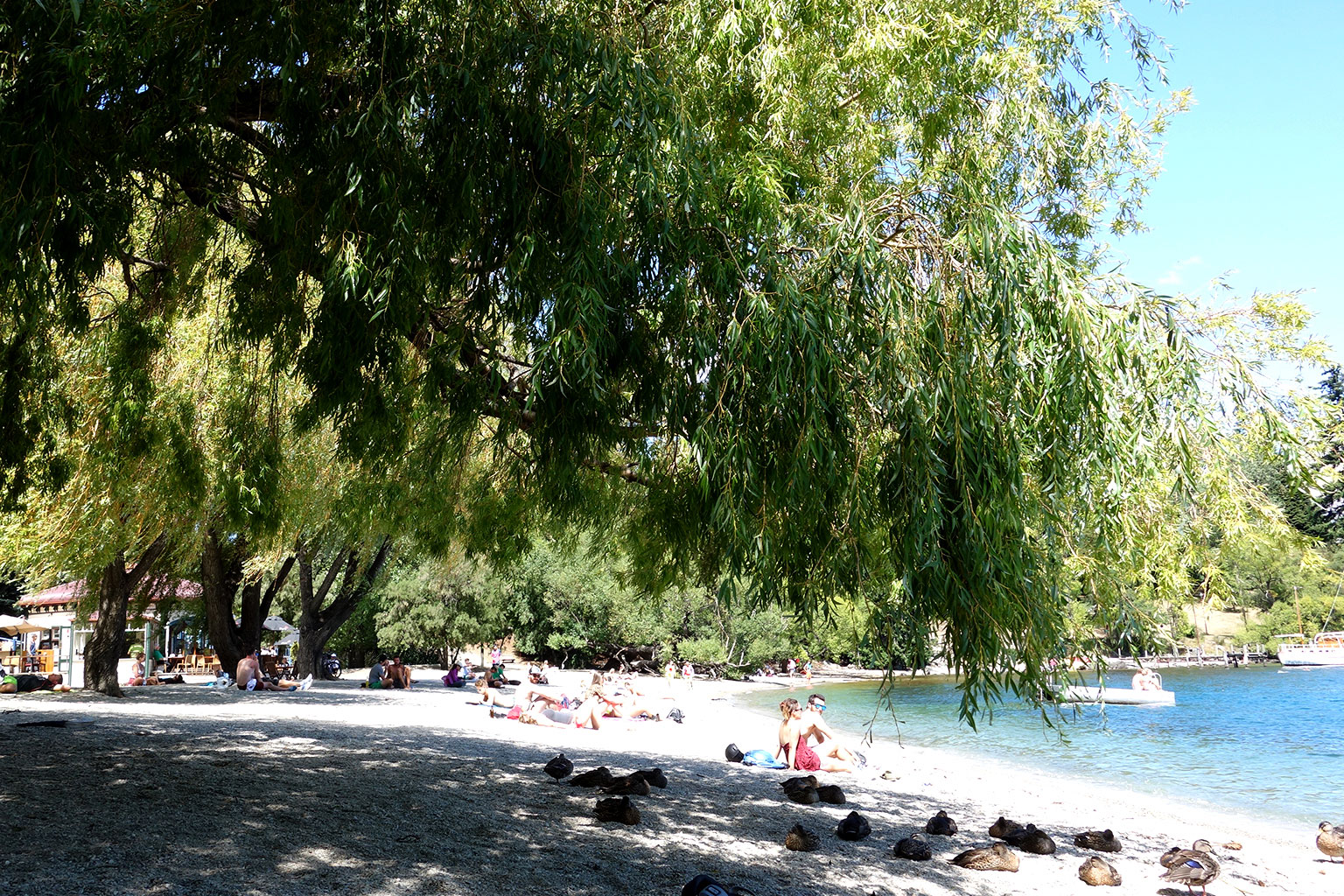 Kayaks and boats are for rent on the beach, but it is also fun to just sit and watch the boats go by in Lake Wakatipu. This historic steamship goes for 90 minute tours on the water.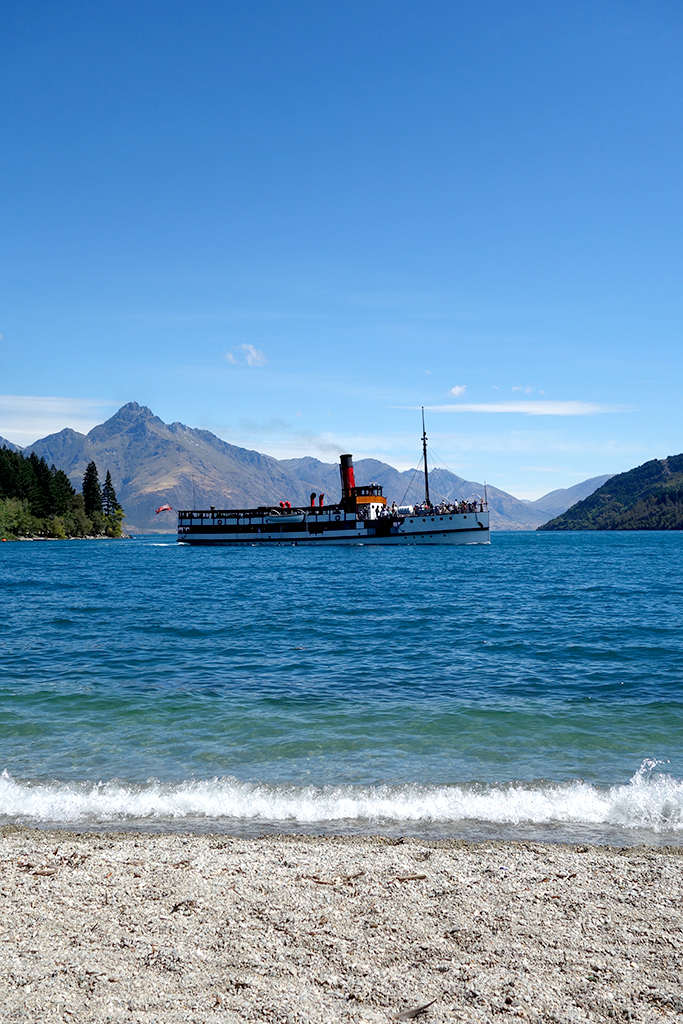 After the beach, I went shopping around town for a bit. Queenstown has only recently boomed from a tiny vacation spot to an international tourist town – and most of downtown is taken over with shops for everything from Louis Vuitton to North Face. But, there's a cute pharmacy that has quality New Zealand made lotions and cosmetics. I picked up some fresh cut sunflowers from a florist before riding the bus back to Fernhill for an amazing gourmet Indian dinner (oh, the lamb!!) with our Airbnb host.