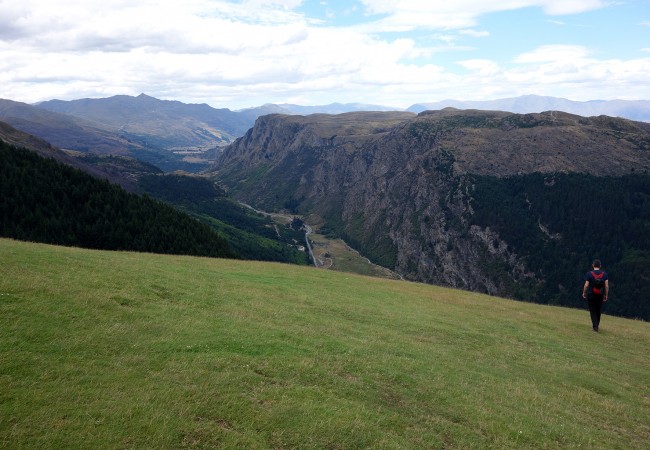 Queenstown NZ From Top to Bottom
Rob's conference ended at lunch today so we had time to be real tourists in Queenstown in the afternoon. Time to take the gondola to the top of the mountain for a exploration of Skyline! For about $20, you get a ticket for these little gondolas that are frighteningly fast and basically go straight up the mountain.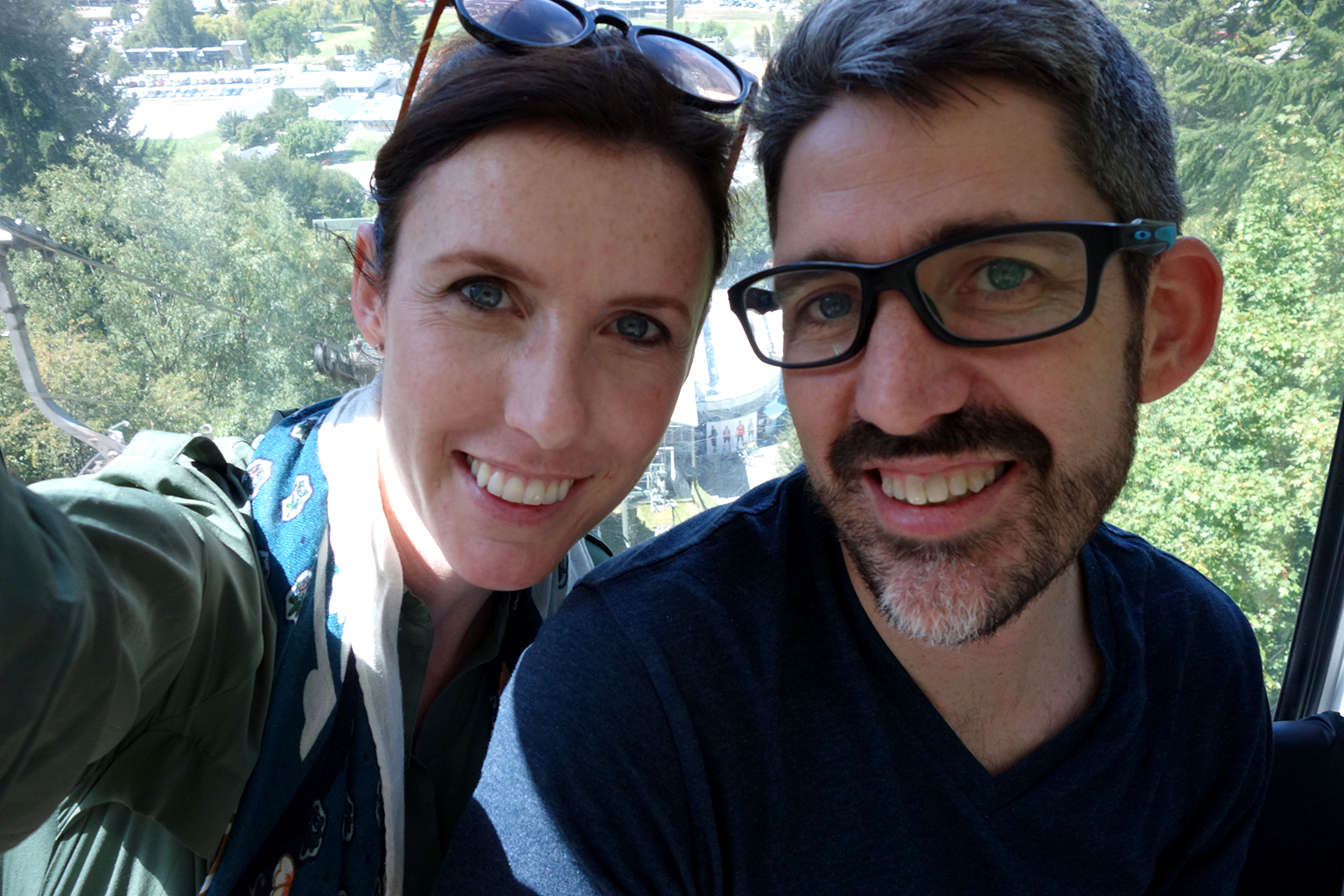 At the top, there's a posh lounge where you can get a pint of beer or a cup of hot tea while watching the gondolas loaded with mountain bikes glide up and down with a view of the lake in the background and the "street luge" track below.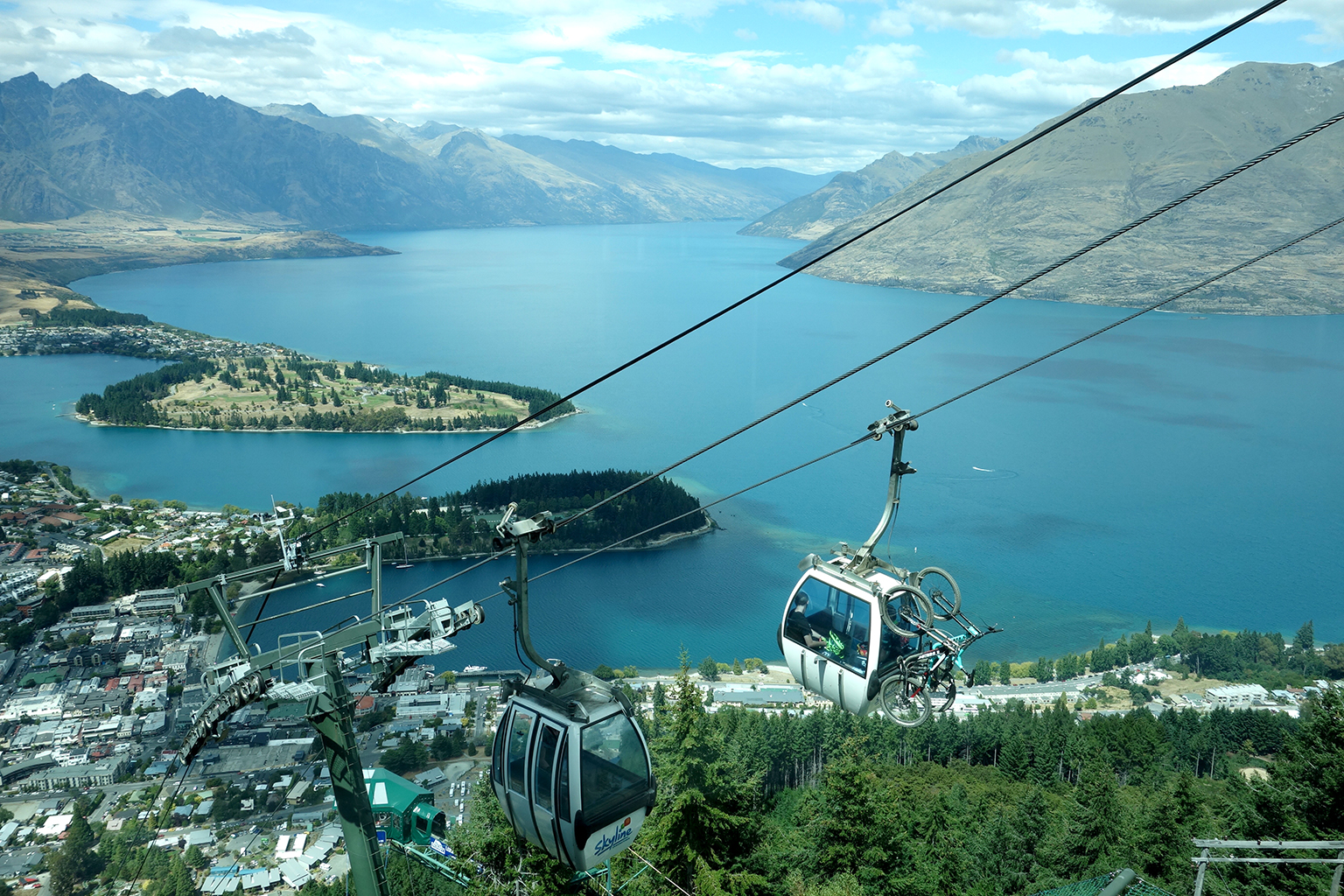 Bump alert! Yep, I'm still only 16 weeks pregnant.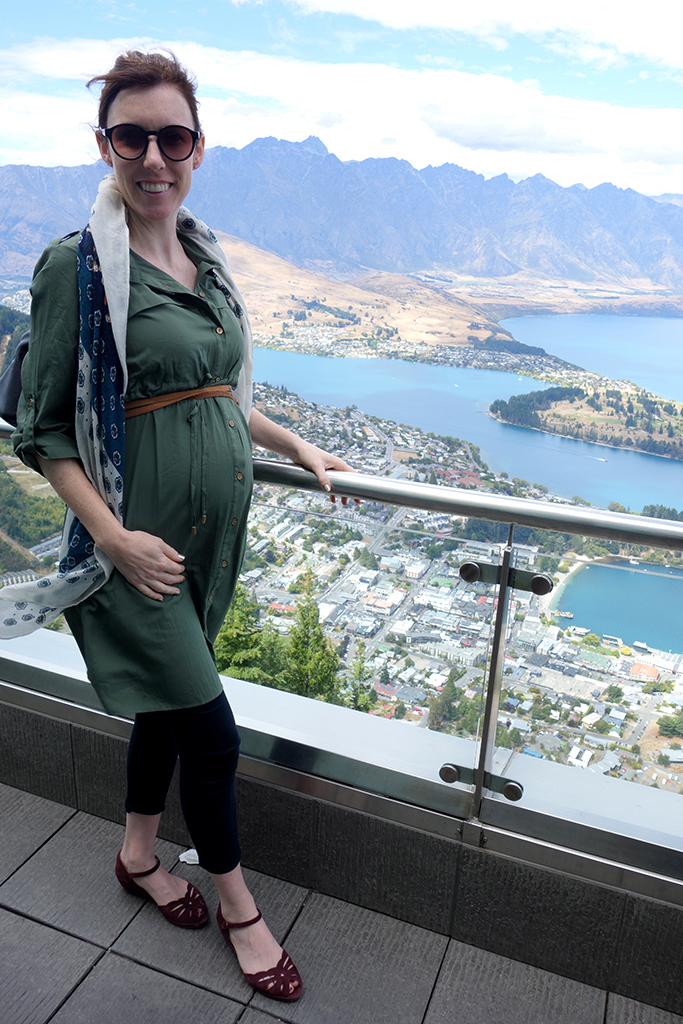 Ambitious hikers can take on a four hour trail to a distant peak behind Skyline…or, there's a still pretty steep 30 minute loop that works well too. You get a nice view of the south end of the lake over the trees in one direction.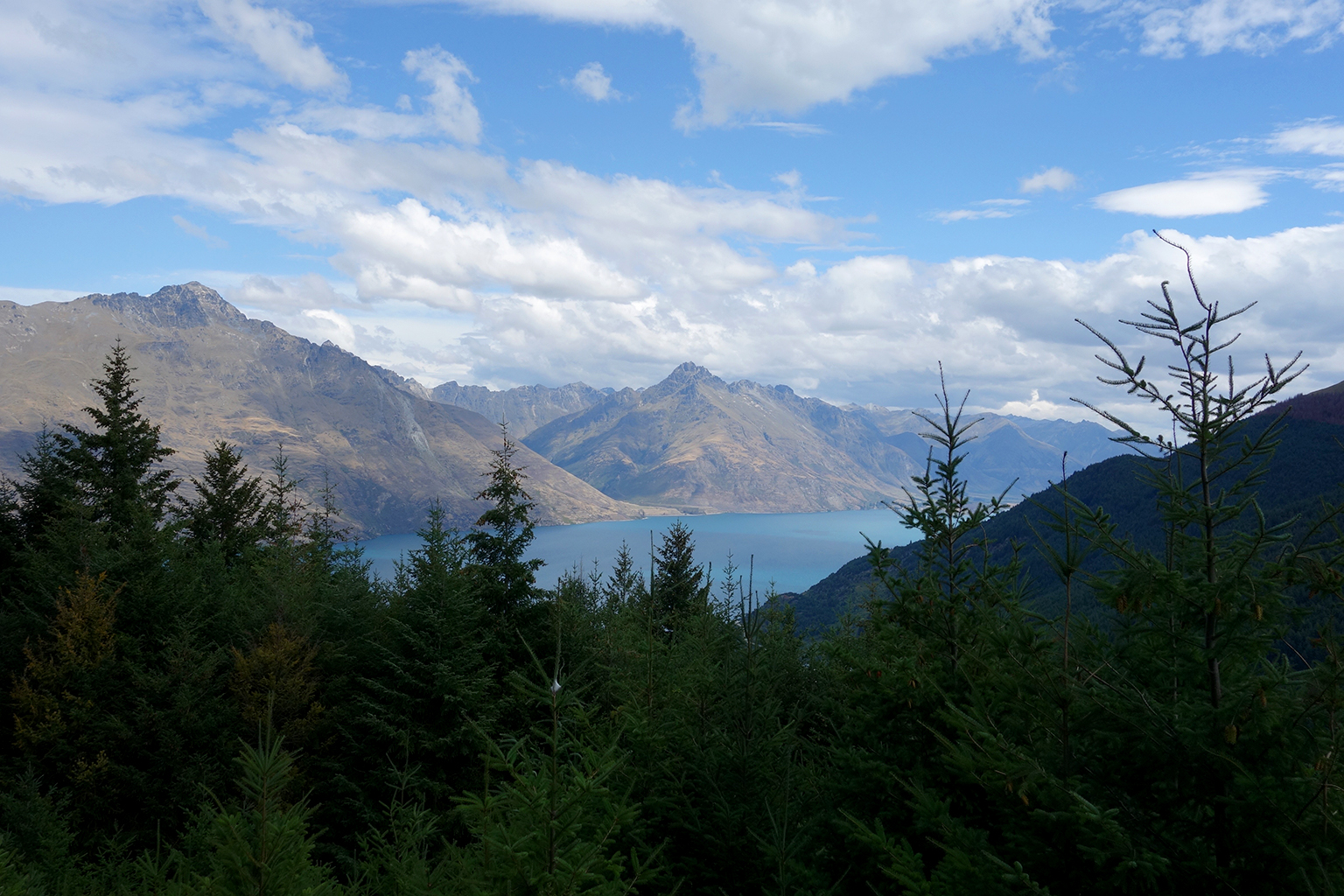 From the other side, a view of a whole new mountain range which is a bit more green and covered in steep rivers.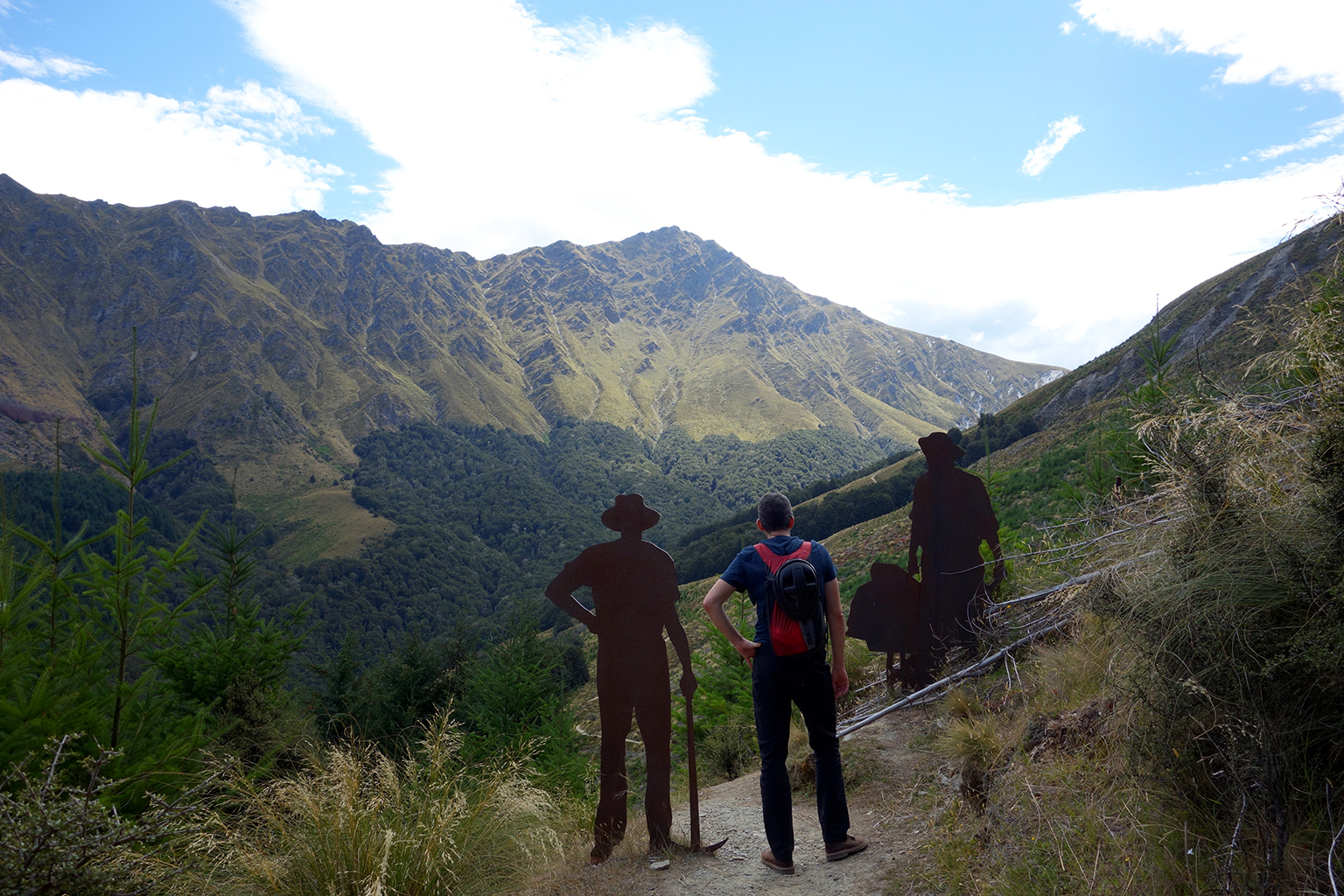 Back toward the gondolas, there's a paragliding launch field with a view toward the West. When not in use, it is a lovely meadow spot to rest your feet and enjoy the lake views.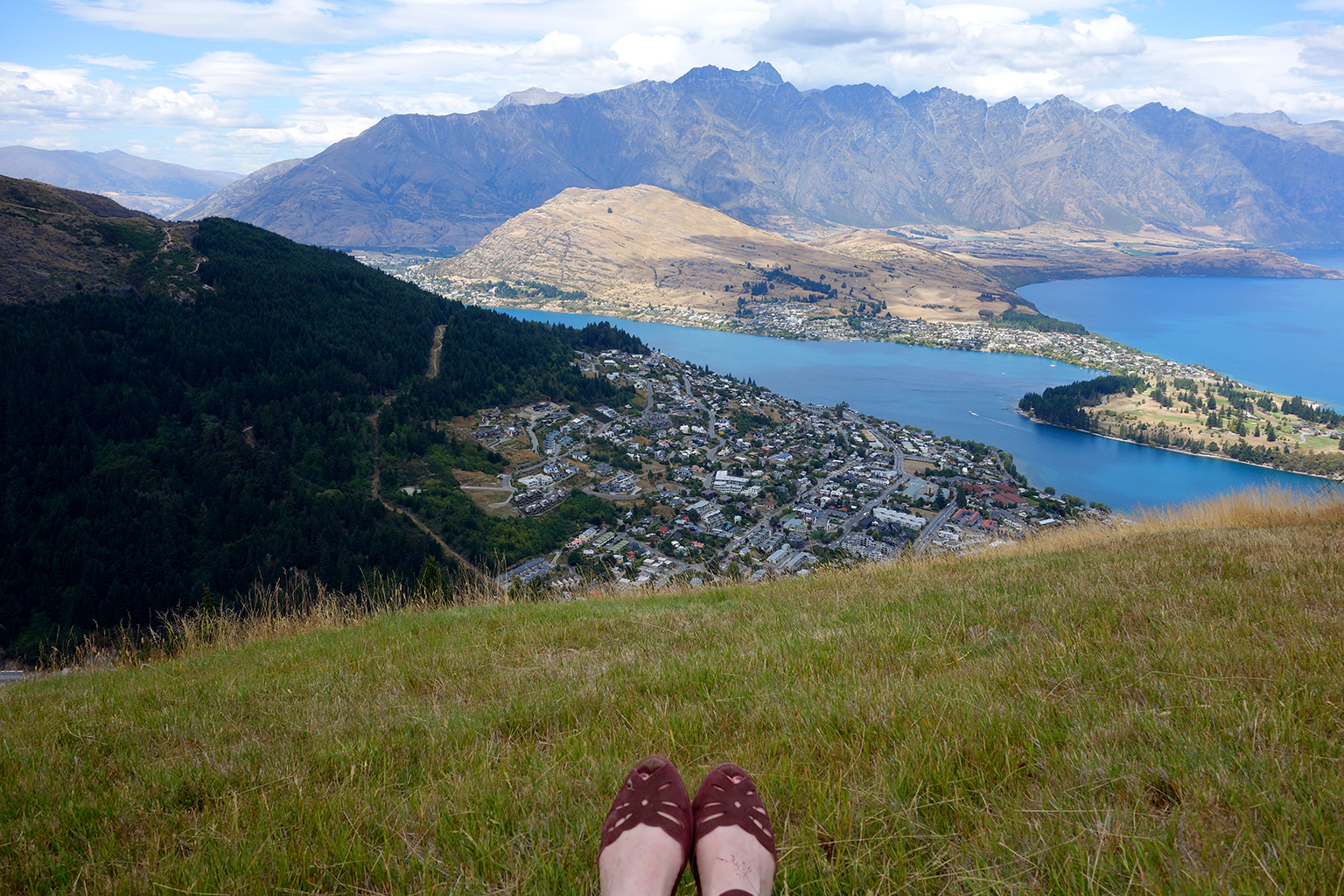 Yikes! Coming back down the gondola was twice as scary as the route up. Rob took this selfie while I clung on.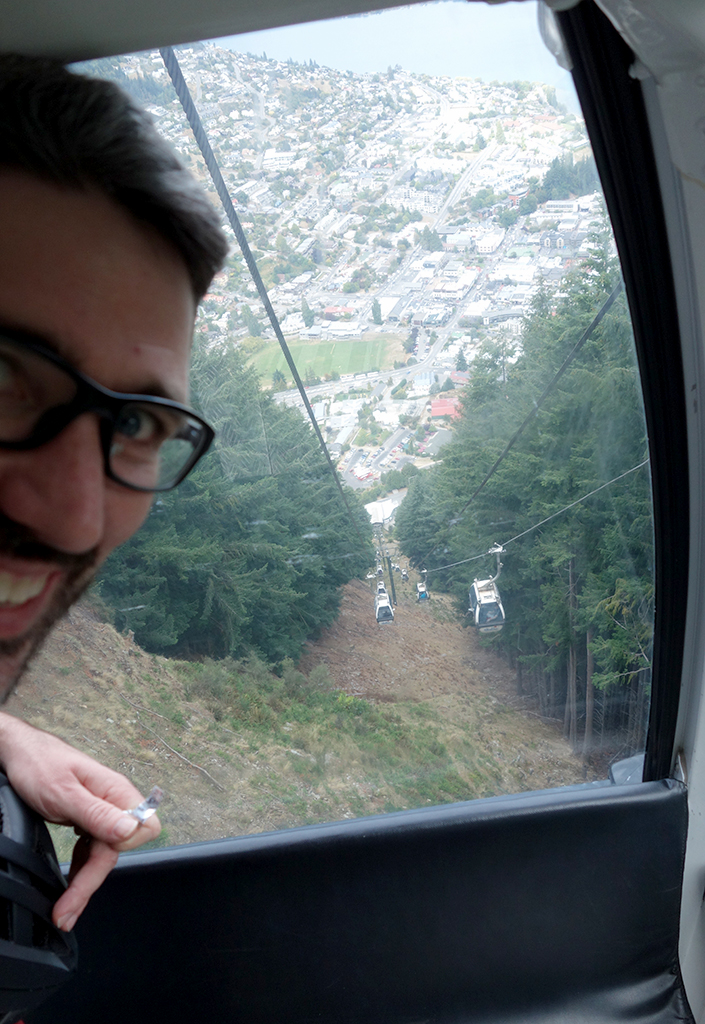 Back in town, we stopped in to the Department of Conservation (DOC) information office for camping maps and had a drink at Bathhouse on the beach while a brief storm rolled over the lake.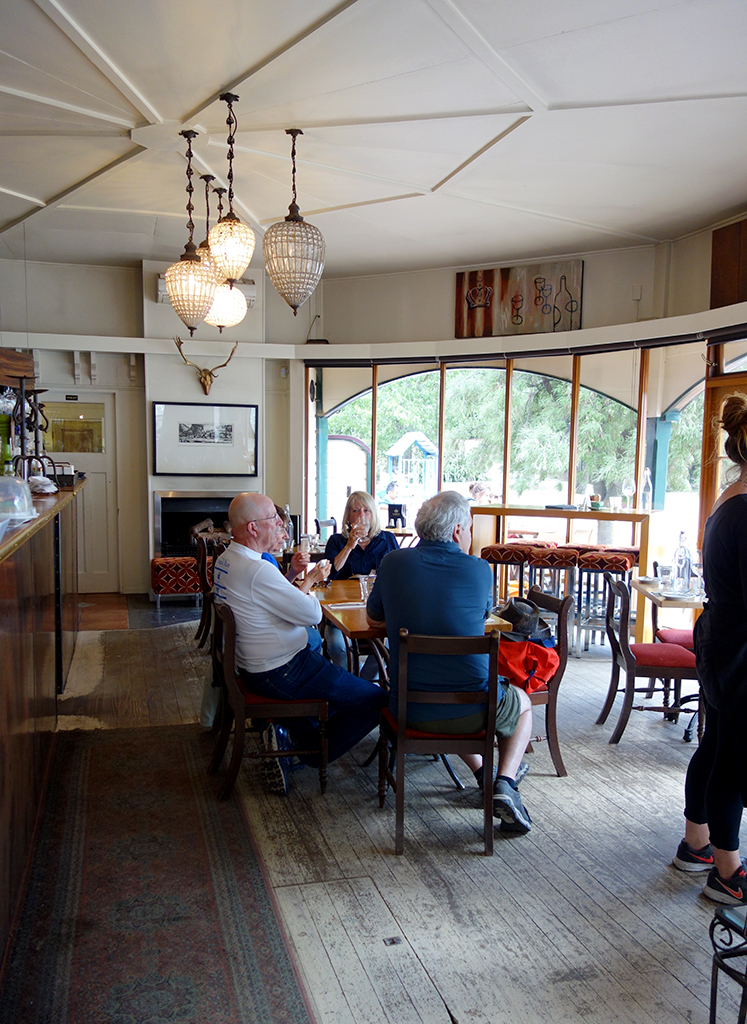 For dinner, really good meal of Chinese dumplings, wonton soup and steamed buns for only about $8 US each at Queenies Dumplings.