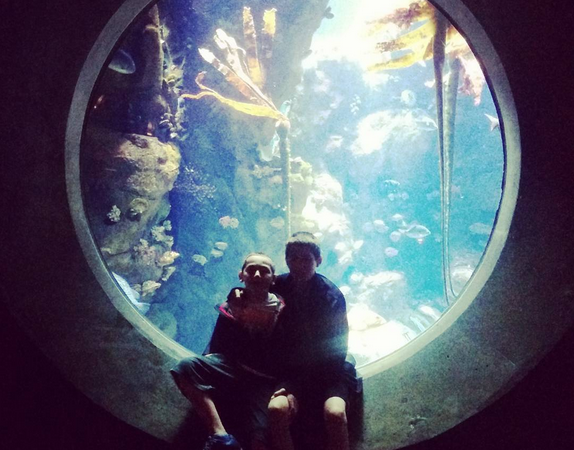 More Ideas for Exploring San Francisco with Nephews
We're back! The jet lag is receding, a huge surge of client branding work is starting to slow down, souvenirs are distributed to friends. Almost back to real life…with the exception of two very special visitors.
As we do almost every year, we've taken on two of Rob's nephews for a week in the "big city. This year, our two boys are nine and 13. And the weather in San Francisco is at the peak of July dreariness!
I recommend starting with a park day: Take the train to Golden Gate Park, stopping for gyros on 9th Avenue before walking to the Academy of Sciences. Our favorites: the penguins, pendulum clock, albino alligator, sting rays, garden eels and zooming through space at the planetarium. Skip the rainforest exhibit at the museum in exchange for either going up in the tower at the de Young Museum or to the Conservatory of Flowers. Make a stop to grab a piece of cardboard to ride the cement slides in the park playground on your way to The Ice Cream Bar for a couple cones to close out the adventure before riding the train back.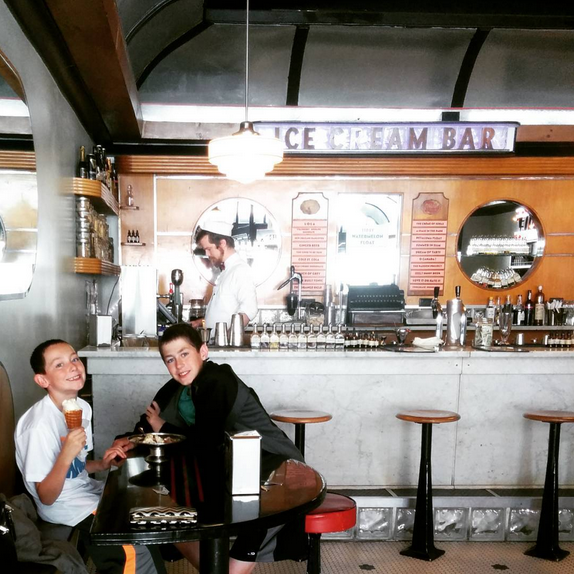 More ideas for where to take boys in San Francisco: 
Take the train to catch a Giant's game at AT&T Park. Stubhub has great last minute deals on tickets.
Go for big bowls of ramen and try all the "weirdest" candy in Japantown.
The Exploratorium never gets old.
Bundle up for an evening food truck bonanza with bonfires and music at Off The Grid's Twilight at the Presidio party on Thursday nights.
Pick up affordable mountain bike rentals from Golden Gate Park Rentals for cycling around that park as well as McLaren and across the Golden Gate Bridge.
Explore Chinatown with $10 each to spend on chopsticks, foam nunchucks and fireworks.
Go disco rollerskating inside a converted cathedral at the Church of 8 Wheels on Fillmore.
Grab a slice of pizza for dinner on Haight Street and a mint It's-It ice cream sandwiches for dessert.
What's your favorite place to take kids in San Francisco?