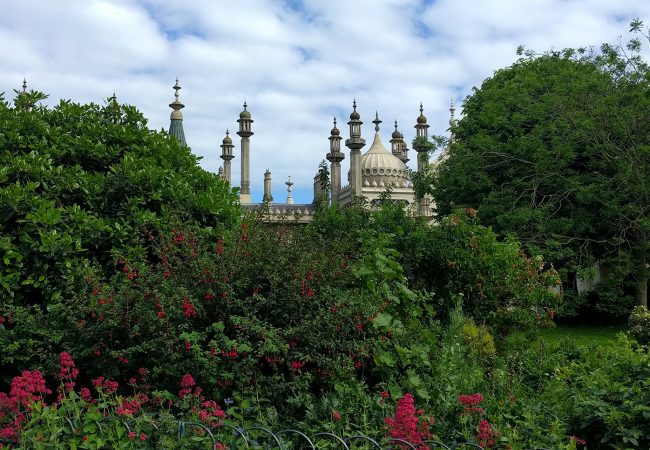 Exploring Brighton with Baby
We spent our last few days in England on a sort of "commonwealth tour" –making visits to guys from Rob's team around the country. Our first stop: Brighton! Anyone familiar with Pride & Prejudice knows that Brighton is the end all. A gem where a little sea bathing would just set you up forever.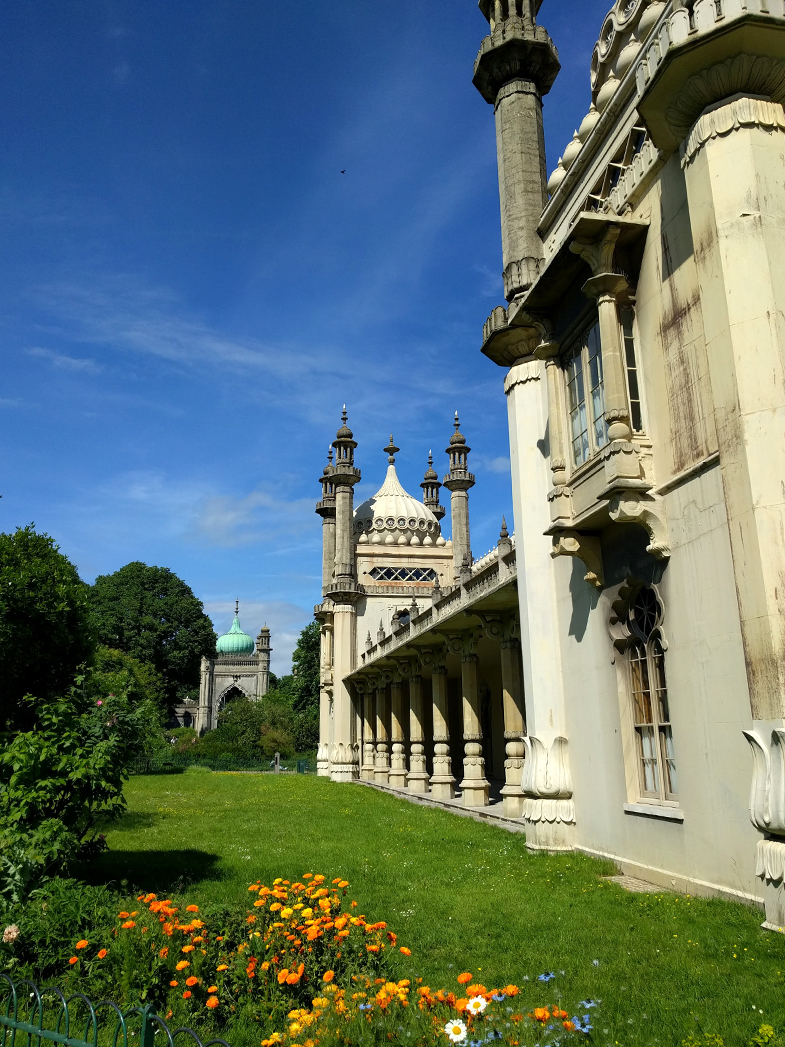 We drove in to Brighton in the afternoon and checked in to our room at a small boutique hotel called The Oriental, just one block over from Regency Square. The staff here were so, so nice and our room was really cute. From there, we waled down the block to commandeered the top floor of a bar and turned it into a office/day care center for our work calls.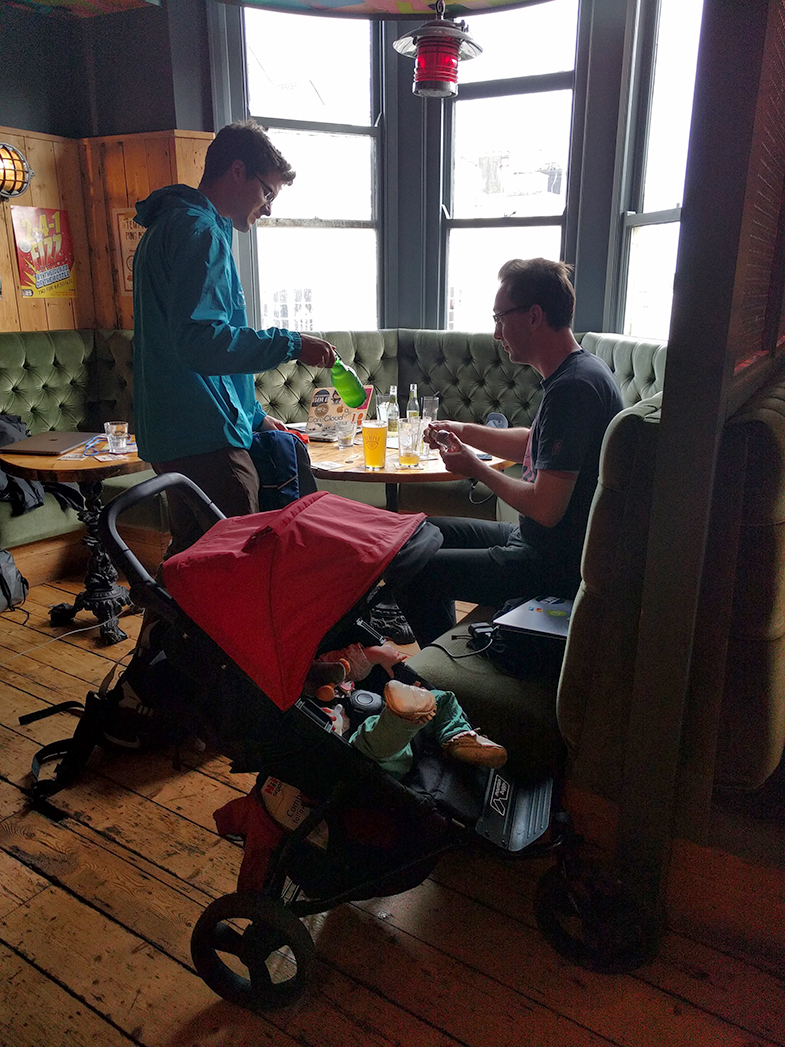 Josh went to visit with his friends that night and the rest of us went for a delicious Turkish meal after a walk along the seaside.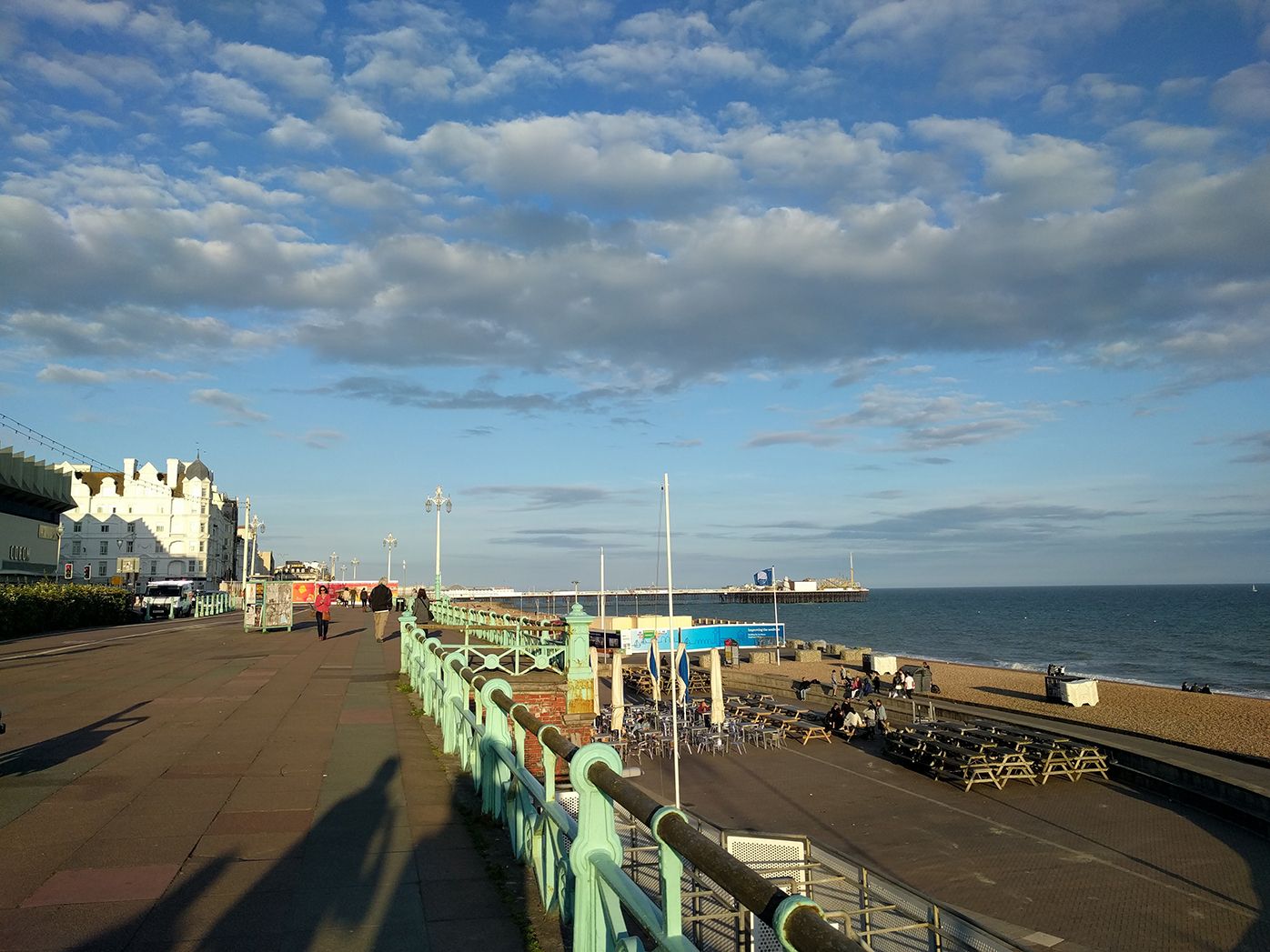 The next morning, Lucy and I went for a walk while Rob went for a run. I love foggy warm mornings at the beach. This weather suits me just perfectly!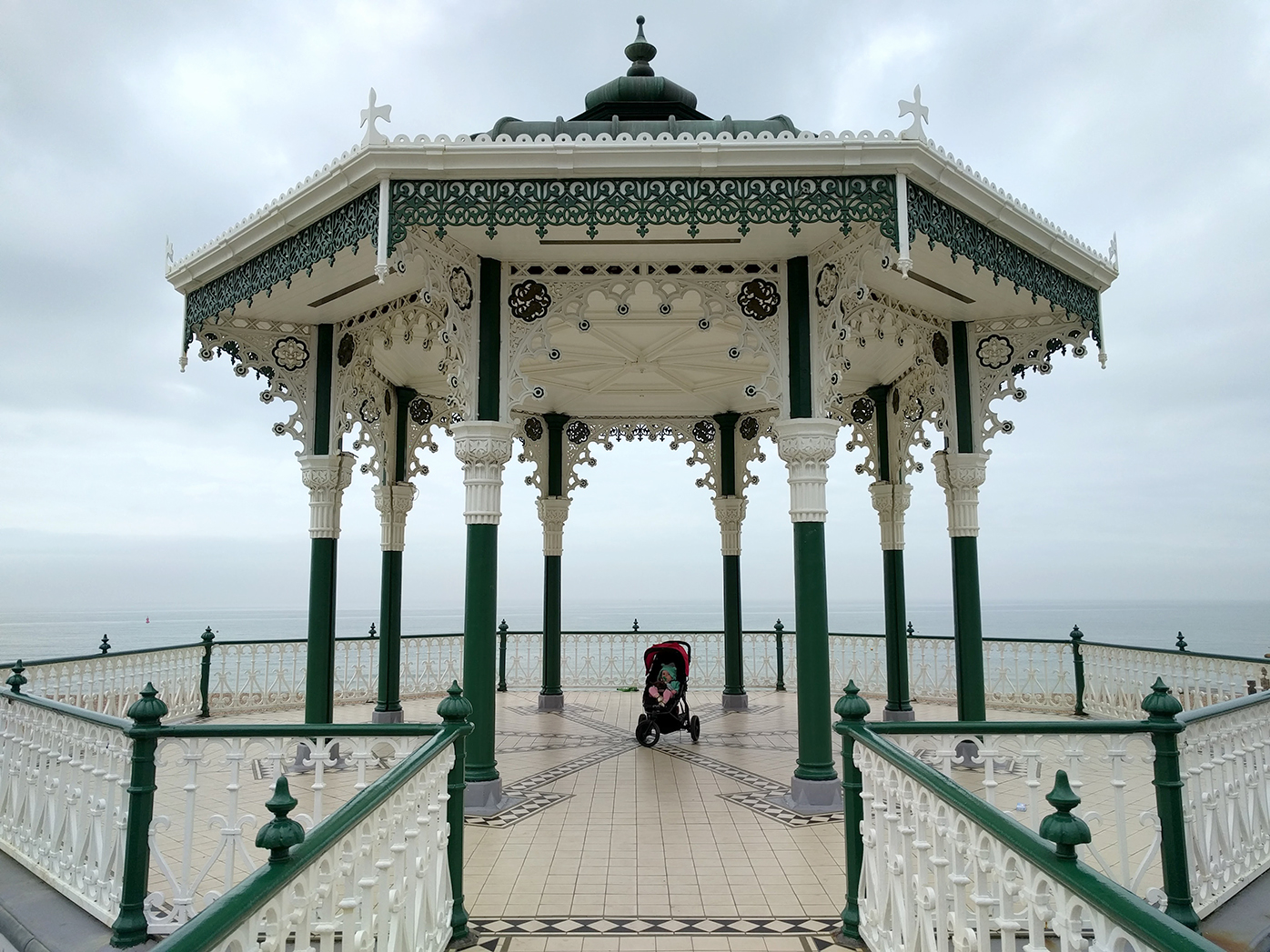 The famous pier wasn't open yet. (Doesn't Brighton remind you of Santa Cruz!?)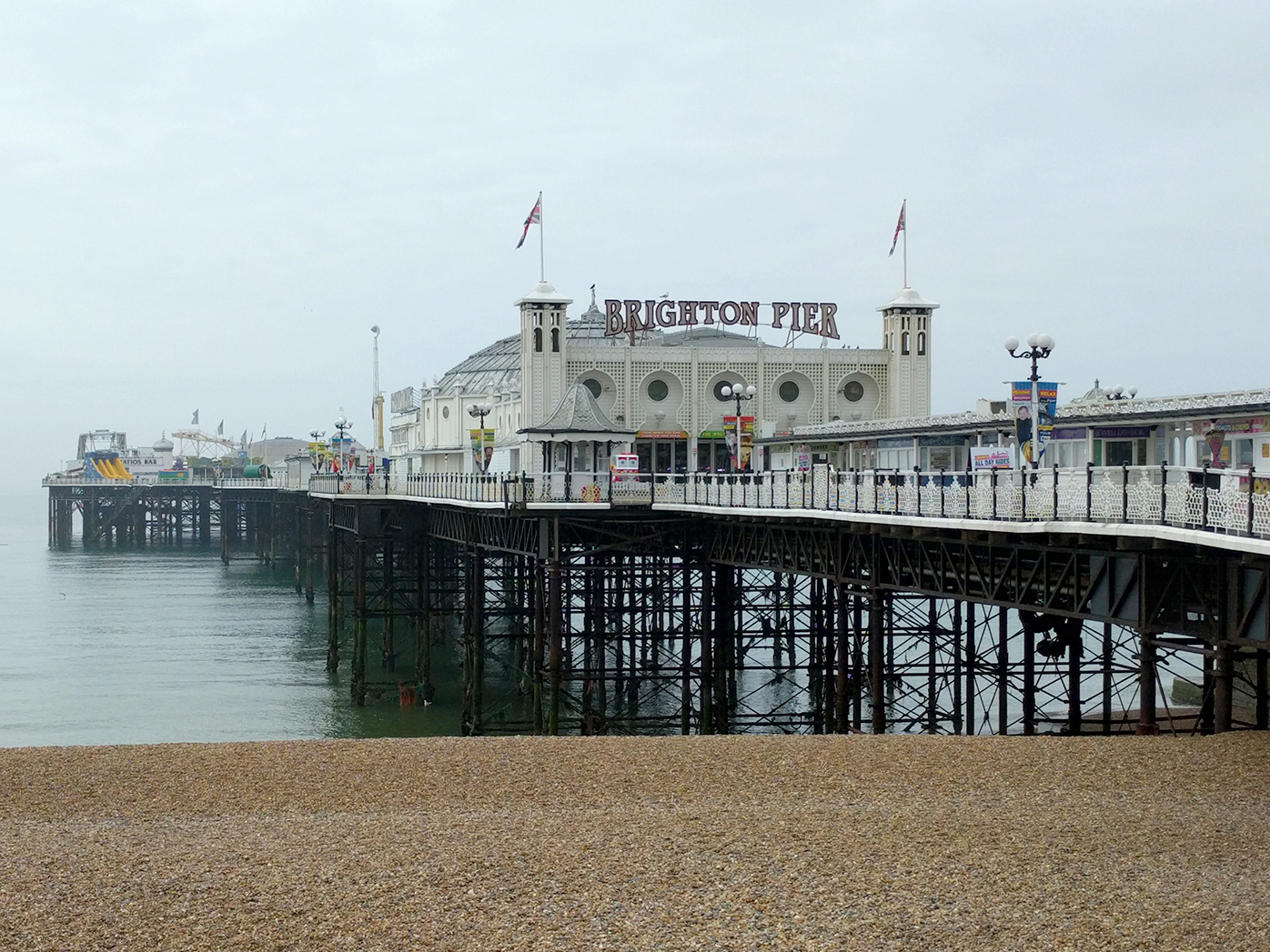 We grabbed some pastries at a shop on "The Lanes" and walked up the Royal Pavilion instead, where the gardens have recently been restored.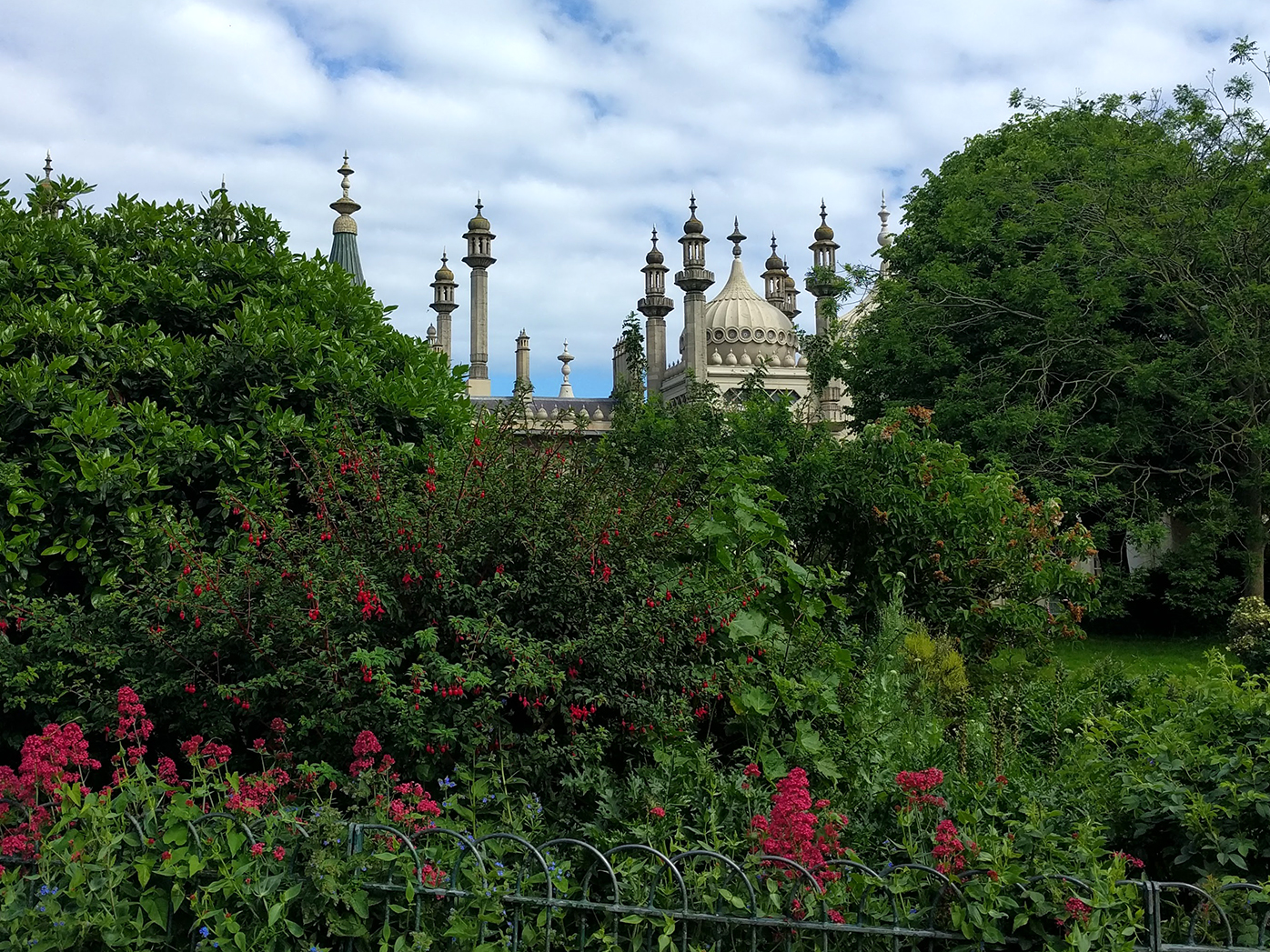 Lots of birds for Lucille to practice pointing at.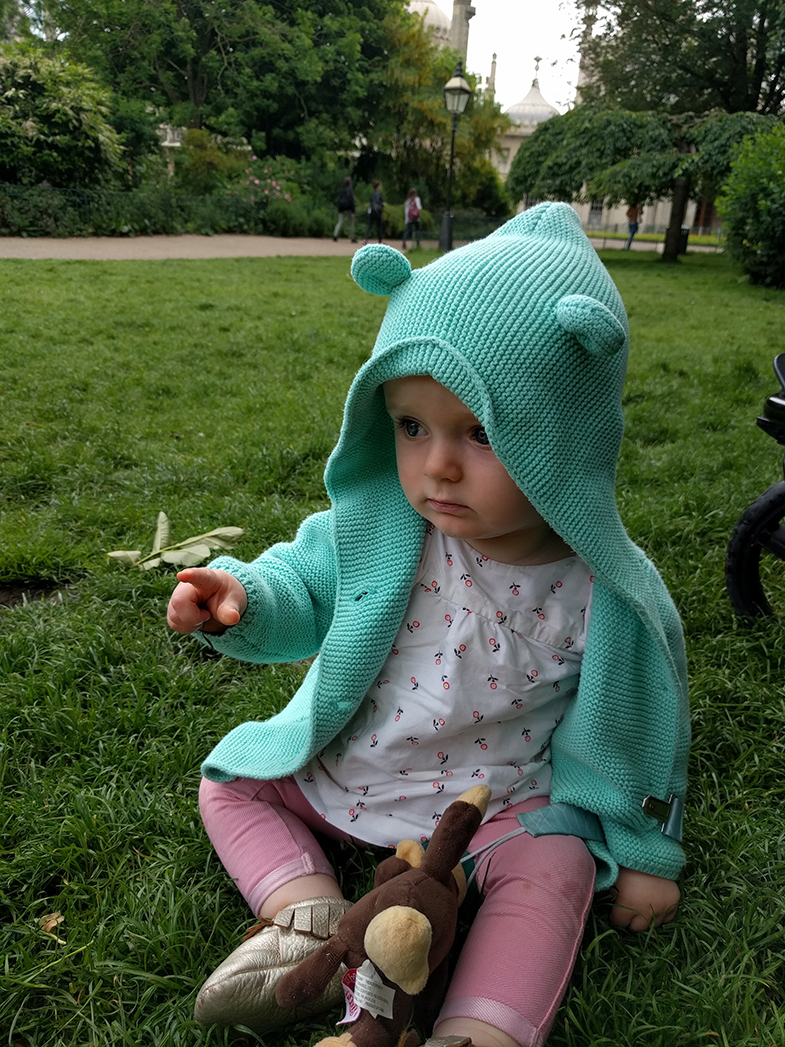 These roses smelled divine!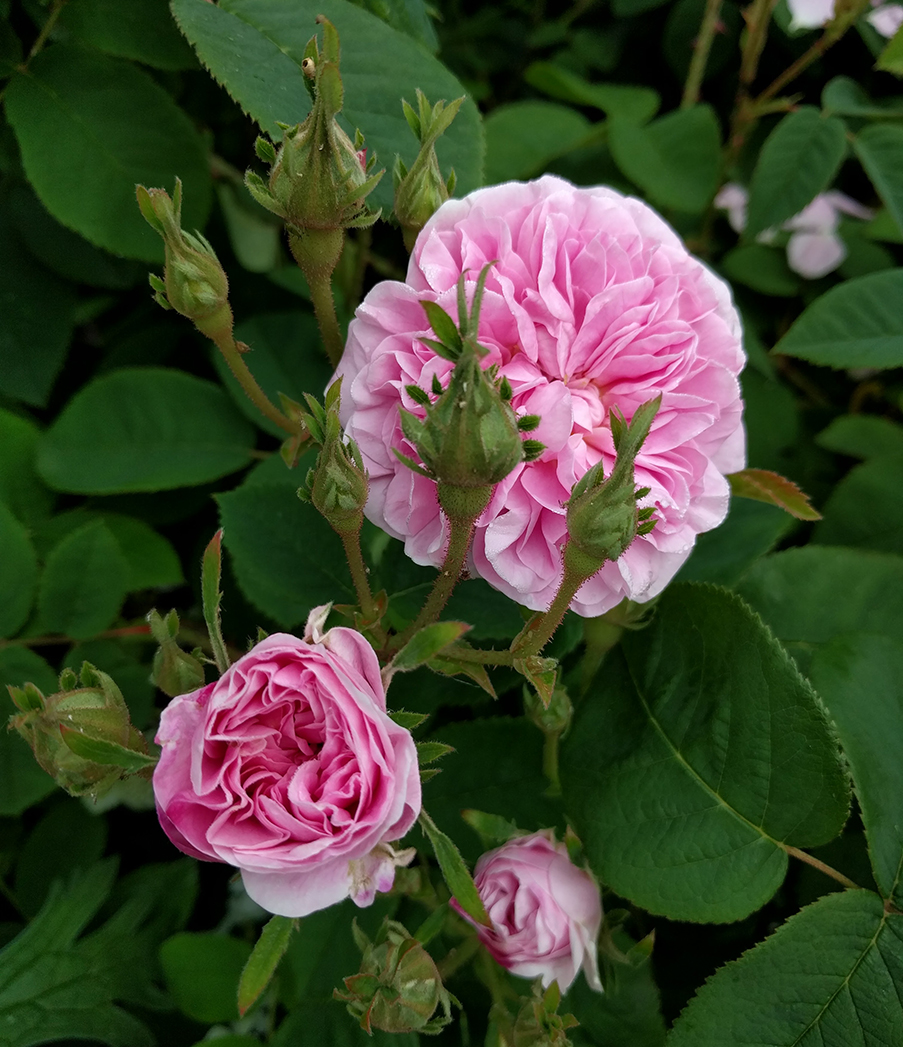 We walked along the sea front on the way back. There's an adorable, free maritime museum tucked in down here with film from decades of people having a grand time on their "holidays" — eating jellied eel and paddling in canoes in a tiny pond.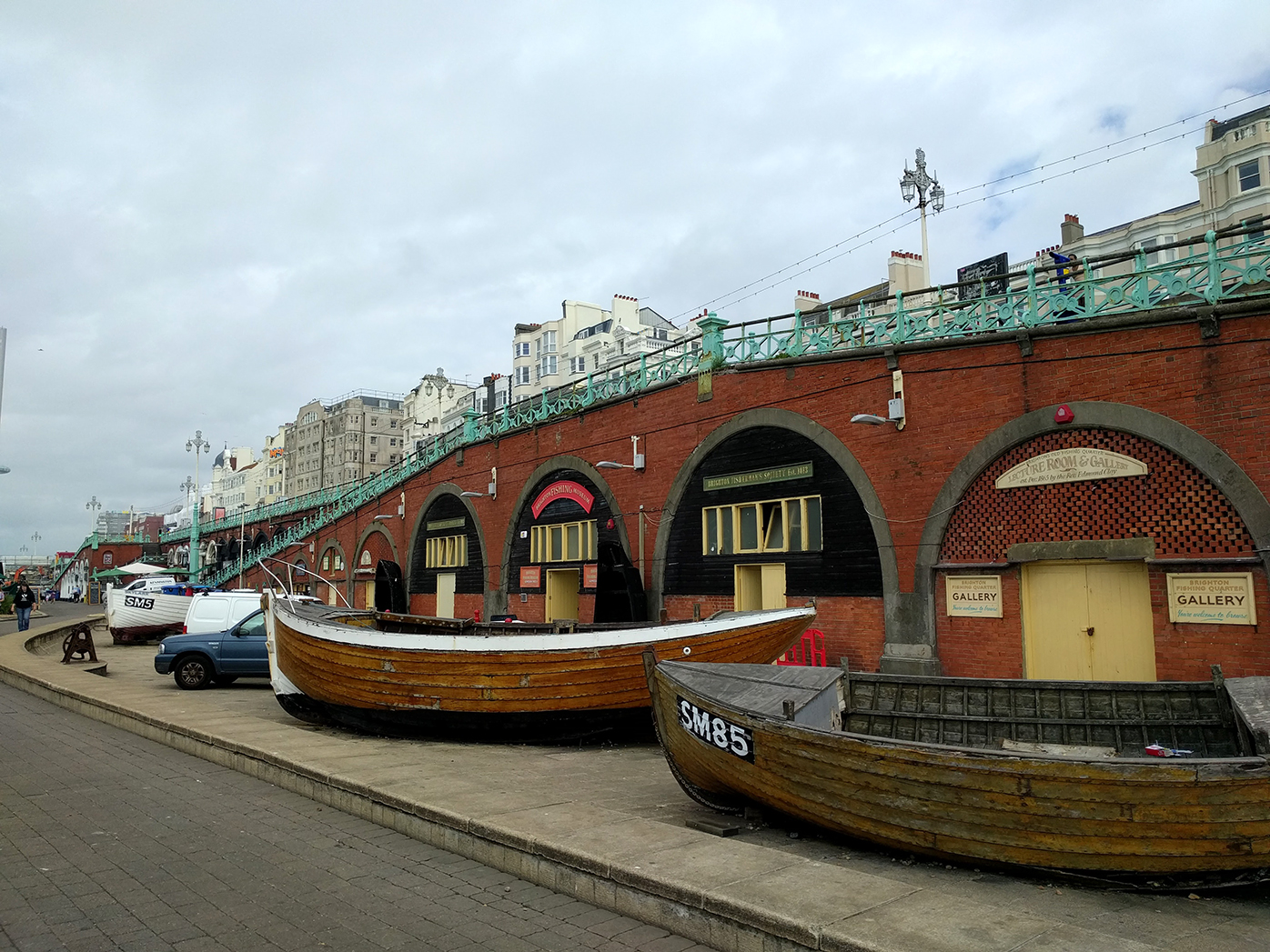 The fog was burning off and the day starting to get warm. This structure is the burned up ruins of a former pier – locals are very attached to it.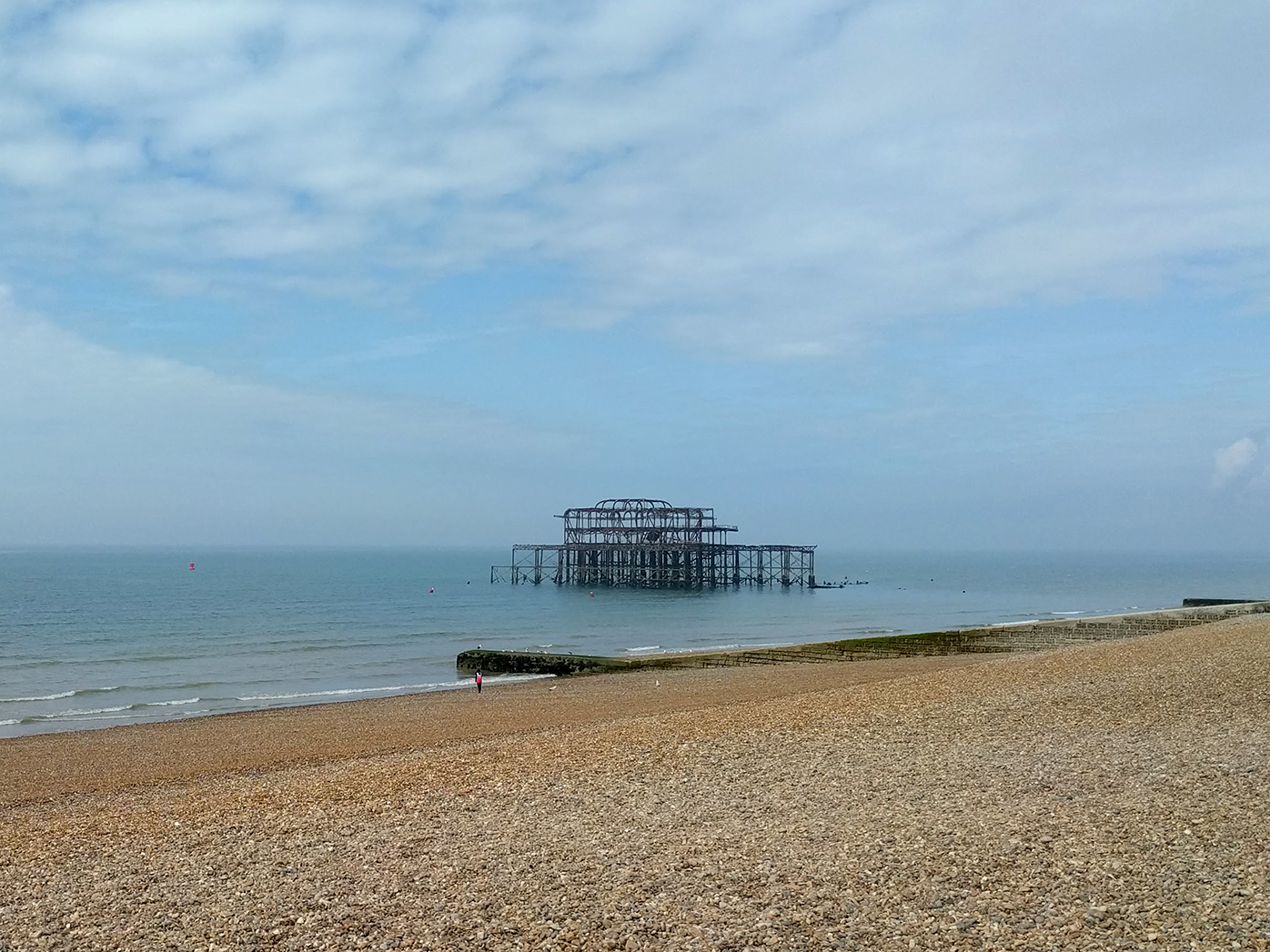 Josh is planning to move here in a few years – so we'll hopefully be able to spend more time in Brighton on future trips. For now, this quick visit will have to do!