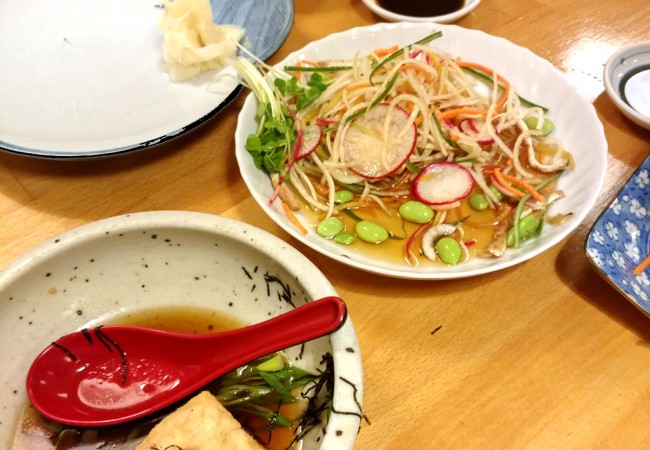 The 9 Best Vegetarian Dishes on Valencia Street – A Mission Moveable Feast
Calvin Trillin, one of my favorite authors, wrote vividly about hypothetical moving feasts that sampled from different restaurants all across New York City to make one amazing dinner. He prepared those menus for an imaginary Chairman Mao. Last weekend, Rob and I made it a reality for our friend Josh visiting from London.
You might remember Josh from the dog bite incident in France. He's a great person, an even better cook and a strict vegetarian. High stakes were set for showing of San Francisco's best food across Valencia Street on Halloween night!