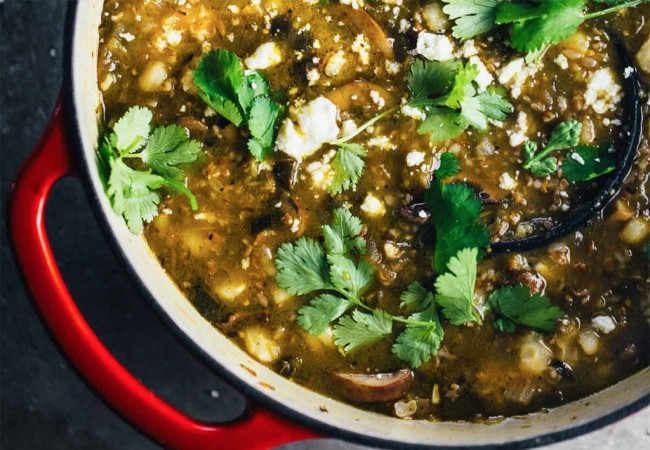 A Proposed California + Mexican Dinner Party Menu
Rob's colleagues from around the world are coming to dinner Friday night at the house. We'll be eight in total and I'll be rushing back from our Girl Scout meeting just in time for it to start…so I need to actually plan this one in advance. The request came in for ceviche to be on the menu, so we'll go with a fresh list of the best produce, seafood and meats of San Francisco with a Mexican flair.
Here's the outline I have in mind so far:
Persimmon margaritas with cinnamon salt and roasted pumpkin seeds
Tasting sampler on the table of

Locally-cured chorizo
Oysters with jalapeno mignonette
Shrimp ceviche
Grilled padron peppers
Local goat cheese with salsa

Vegetarian pumpkin pozole with warm corn tortillas
Mexican chocolate ice cream from Three Twins or chocolate cake with cups of Mexican hot chocolate on the side
I'll probably go to the market tonight and start the pozole and ceviche tomorrow along with setting the table. Oysters and chorizo can be purchased Friday morning. Peppers and cheese served up at the last minute.
What do you think?