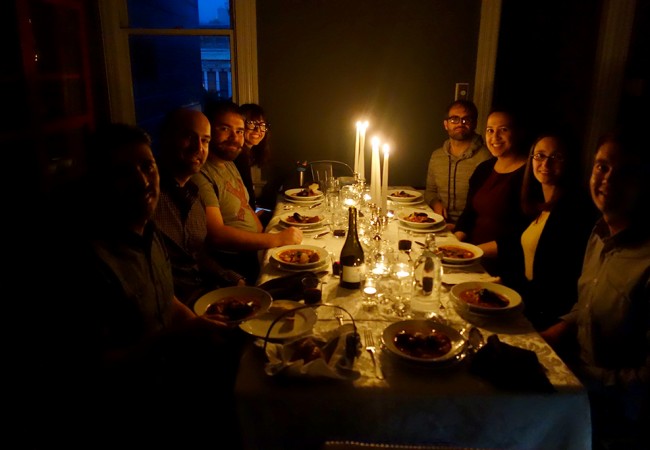 The 10th Annual San Francisco Earthquake Memorial Dinner Party
There is something so lovely about creating your own traditions. Rob and I have been hosting this annual dinner party since we first moved to the city. It was the centennial of San Francisco's 1906 earthquake and cause for many celebrations across town.
The menu, the activities, the decorations, the candles-only setting…everything has stayed the same for all these years – even many of the guests! Fun to think about hosting it next year with an 8 month old baby. The earthquake anniversary lines up with Easter and Passover, which seems appropriate.
Things kick-off as it is just beginning to get dark outside with a series of emergency preparedness exercises that Rob plans. This year, we learned about family emergency plans, infant choking response and infant CPR.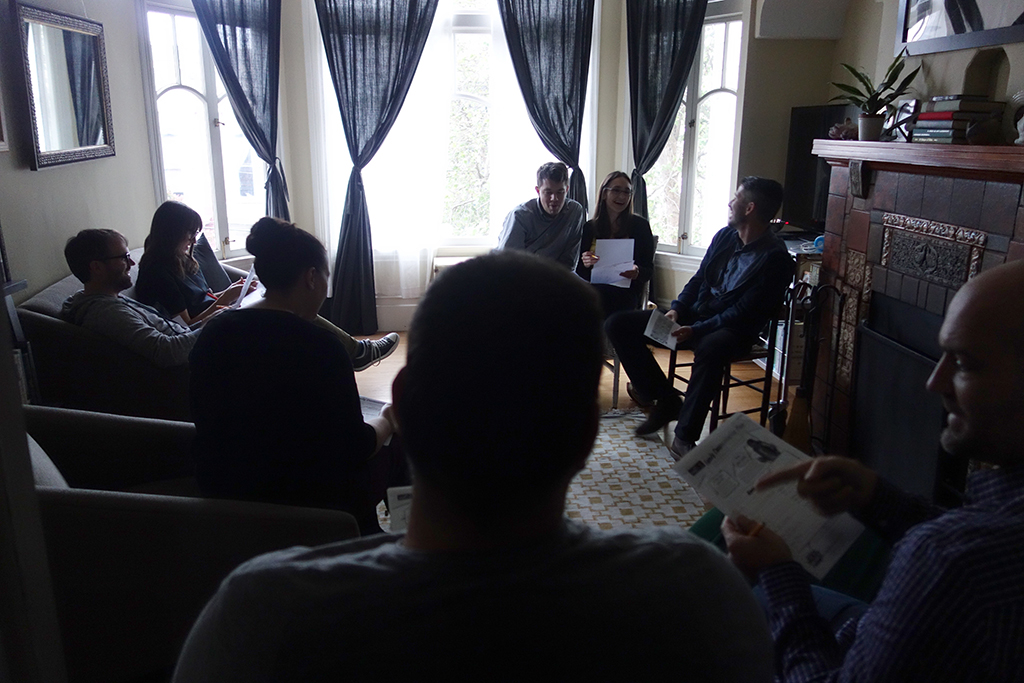 As the sun sets, the party moves into the dining room. It's fun to have guests help light all the candles. The entire house is electricity-free for the duration of the party.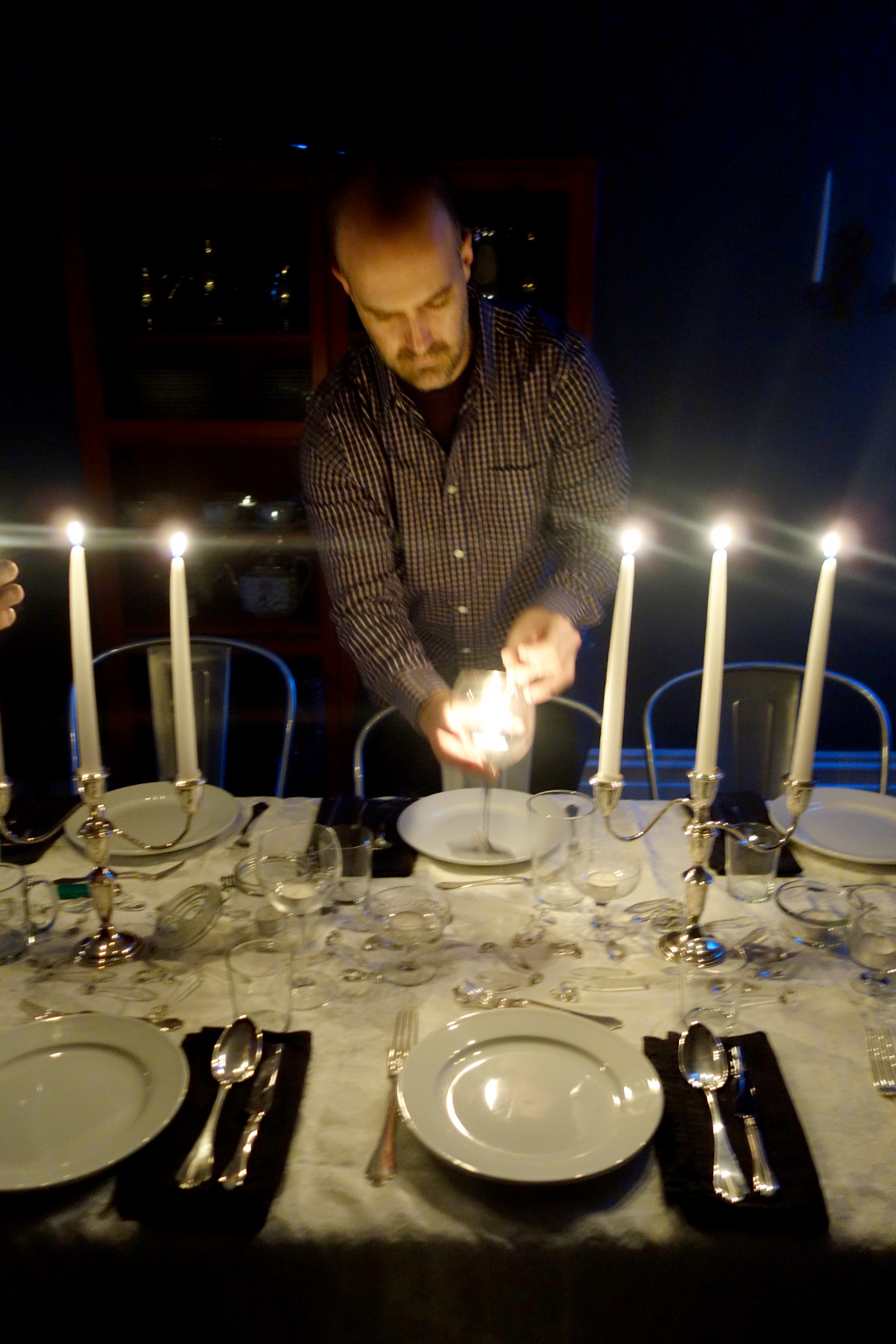 The table is always set with a white tablecloth, black napkins, silverware, white plates, lots of candles and "fallen" chandelier crystals. This year we had 10 people for the dinner.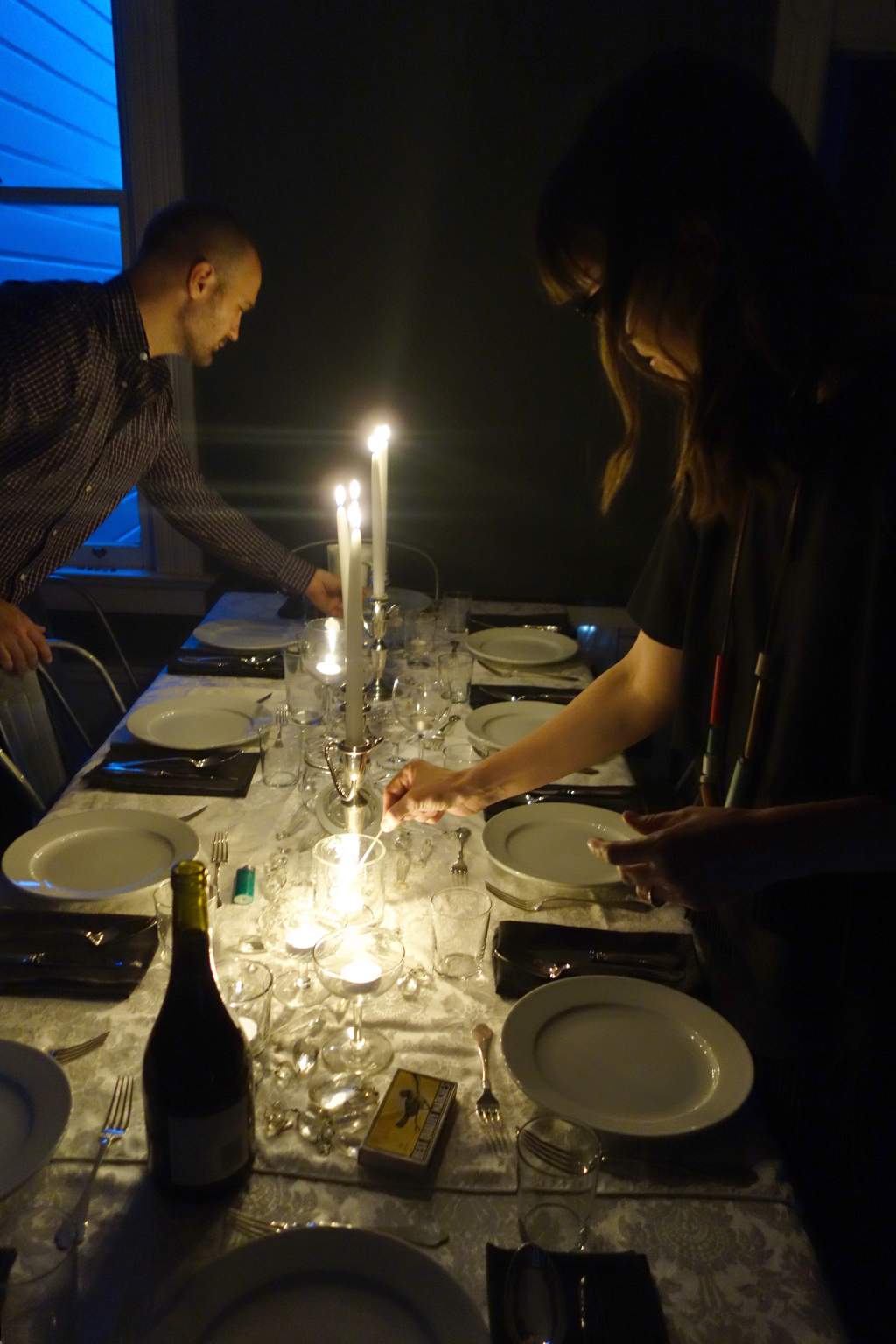 Time to eat! I make cioppino using the Tadich Grill recipe with fennel and leeks. The broth is made the day before, so all I have to do is add the seafood about 10 minutes before serving. Catalina brought homemade loaves of sourdough bread to go with the hearty tomato stew this year.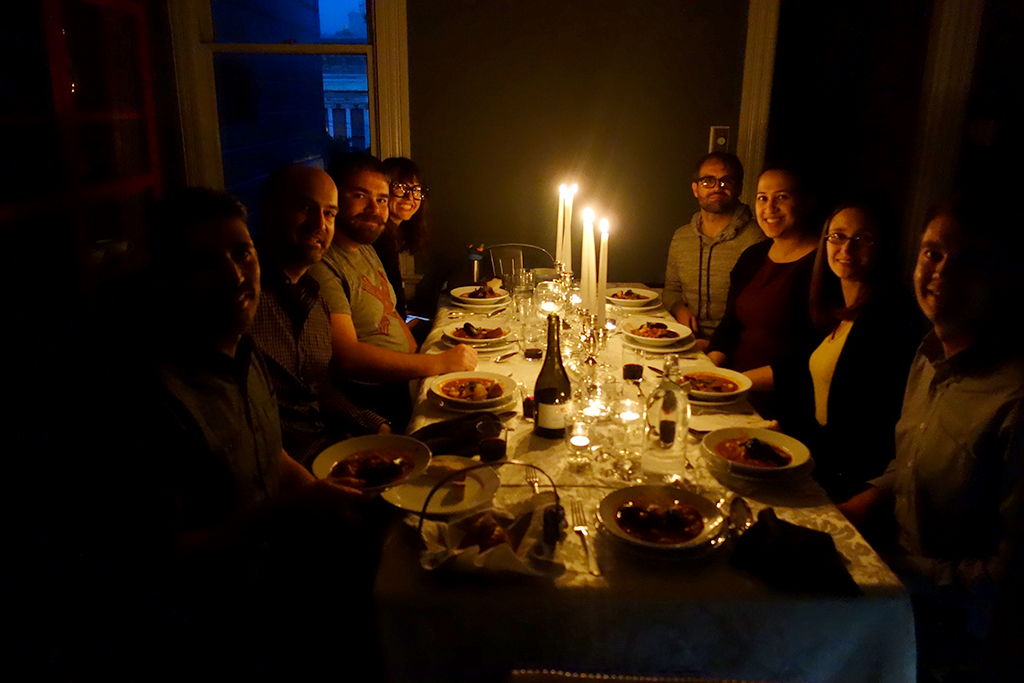 Strawberry shortcake is the traditional dessert. Because there's no electricity, guests have to take turns at helping make whipped cream with an old-fashioned egg beater.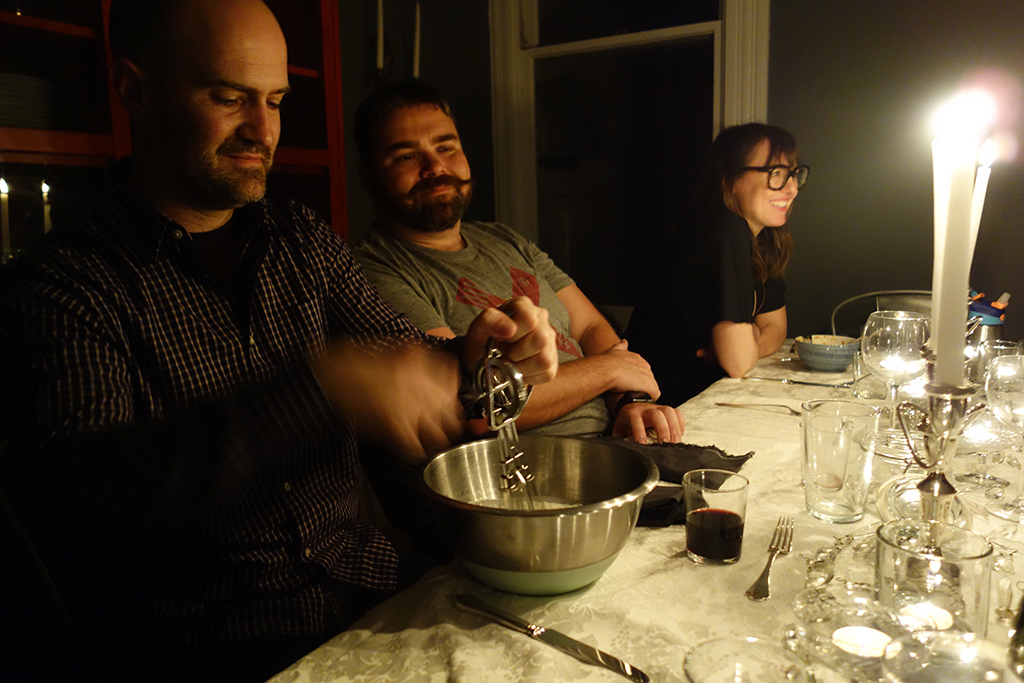 It's always such a shame to turn back on the lights at the end of the night. More dinner parties should be electricity-free!