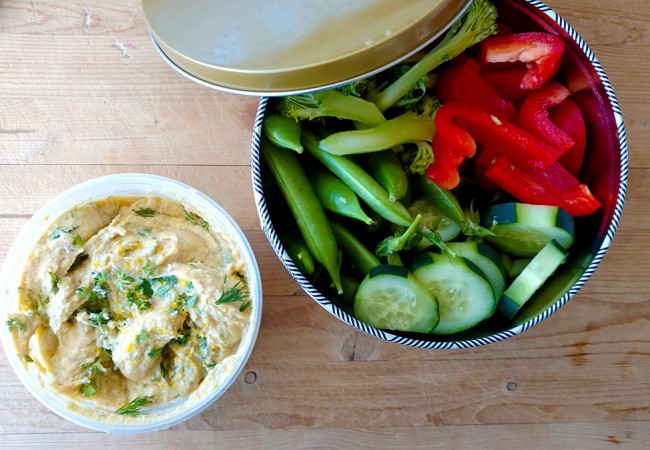 Lemon Herb Hummus for a Picnic at the Museum
Spring is here and with it San Francisco's moody, roll-the-dice weather patterns. One day is foggy, windy and cold. The next is bright, sunny and warm. This weekend brought temperatures in the 80's and the entire city ventured out of our un-air-conditioned apartments for picnics in the park.
My friend Lauren and I planned a last minute trip to see the Oscar de la Renta show at the de Young museum followed by a picnic in the sculpture garden on Sunday. I threw together a picnic menu using all sorts of things I had in the fridge and my favorite trick for dressing up store bought hummus. Just stir in chopped fresh dill, mint, thyme and lemon zest and you're ready for a party!