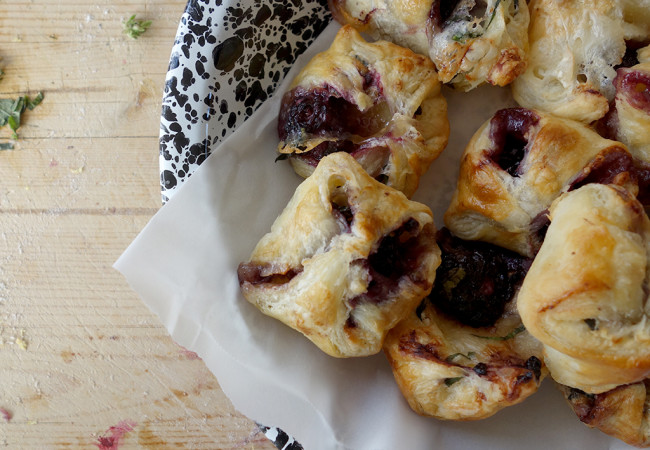 Blackberry Basil Cheese Puffs
Life seems to be finally returning to normal now that we've been back home for three weeks from Europe. I've been going to farmer's market, even threw my first dinner party. Last week, I was invited out to a friend's for a screening party for Miss Represented and used a surplus of ripe blackberries to make bit sized puff pastries filled with camembert, basil, lemon and lavender salt. A delicious not-quite-savory, not-quite-sweet combination with all the flavors of summer.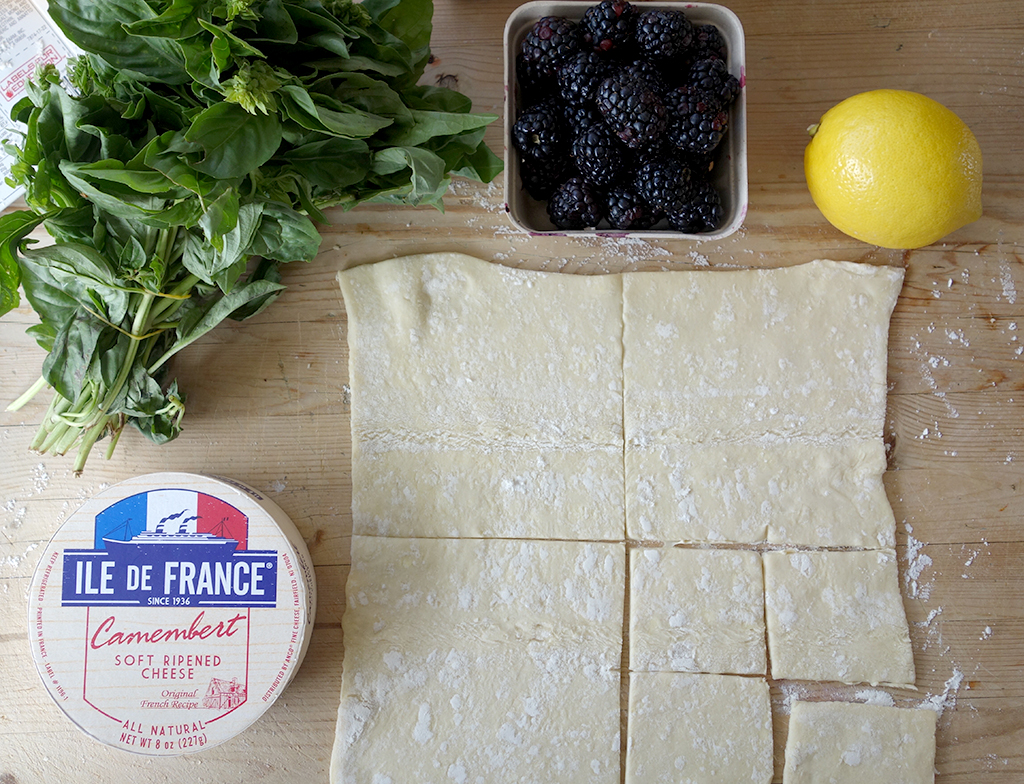 Start by thawing out a sheet of frozen puff pastry. On a floured surface, cut the sheet into 16 squares. Top each one with a pat of camembert cheese, a blackberry, lemon zest and fresh chopped basil.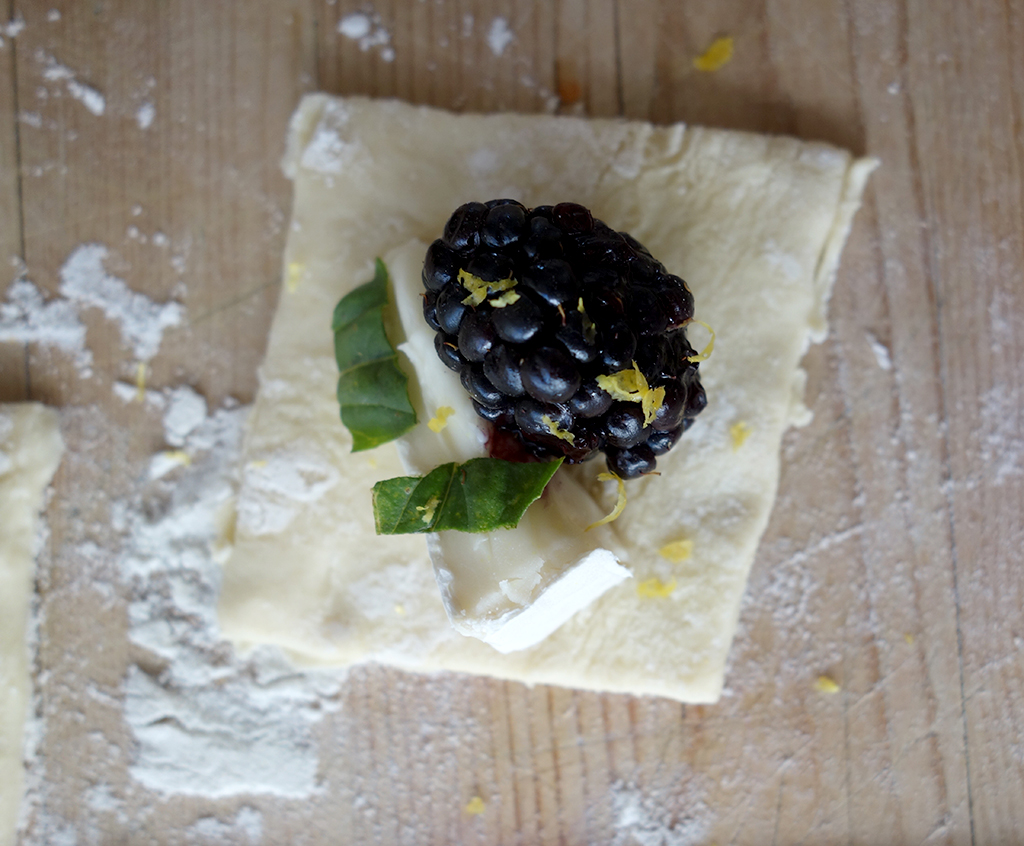 Fold together the four corners of the pastry and brush on an egg wash (1 egg + 1 tablespoon of water) to "glue" everything into place. Sprinkle a bit of lavender salt on top before putting on a baking sheet covered with parchment paper.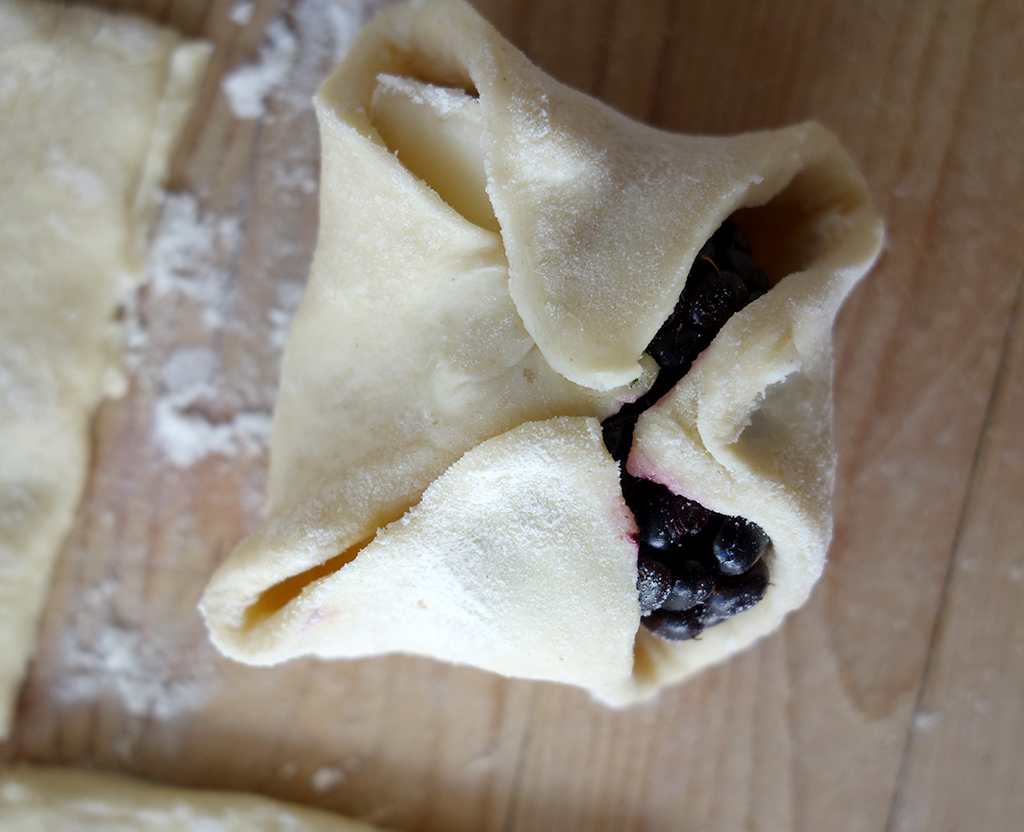 Bake at 400 degrees for about 15 minutes – until golden brown and exploding with cheese and berries. Serve warm with a glass of rosé and a couple good friends.