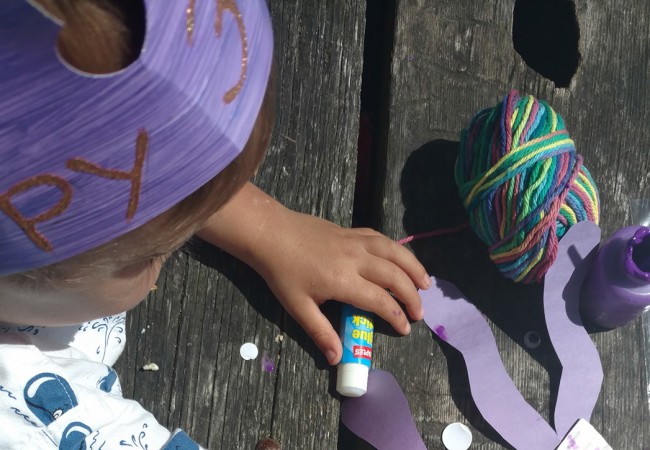 Celebrating Ev's 3rd Birthday with a Party in the Park
My adorable nephew Ev turned three the weekend before last. He's such a big kid already! My sister hosted a genius low-key morning party that was just right for what pre-schoolers want in their social engagements.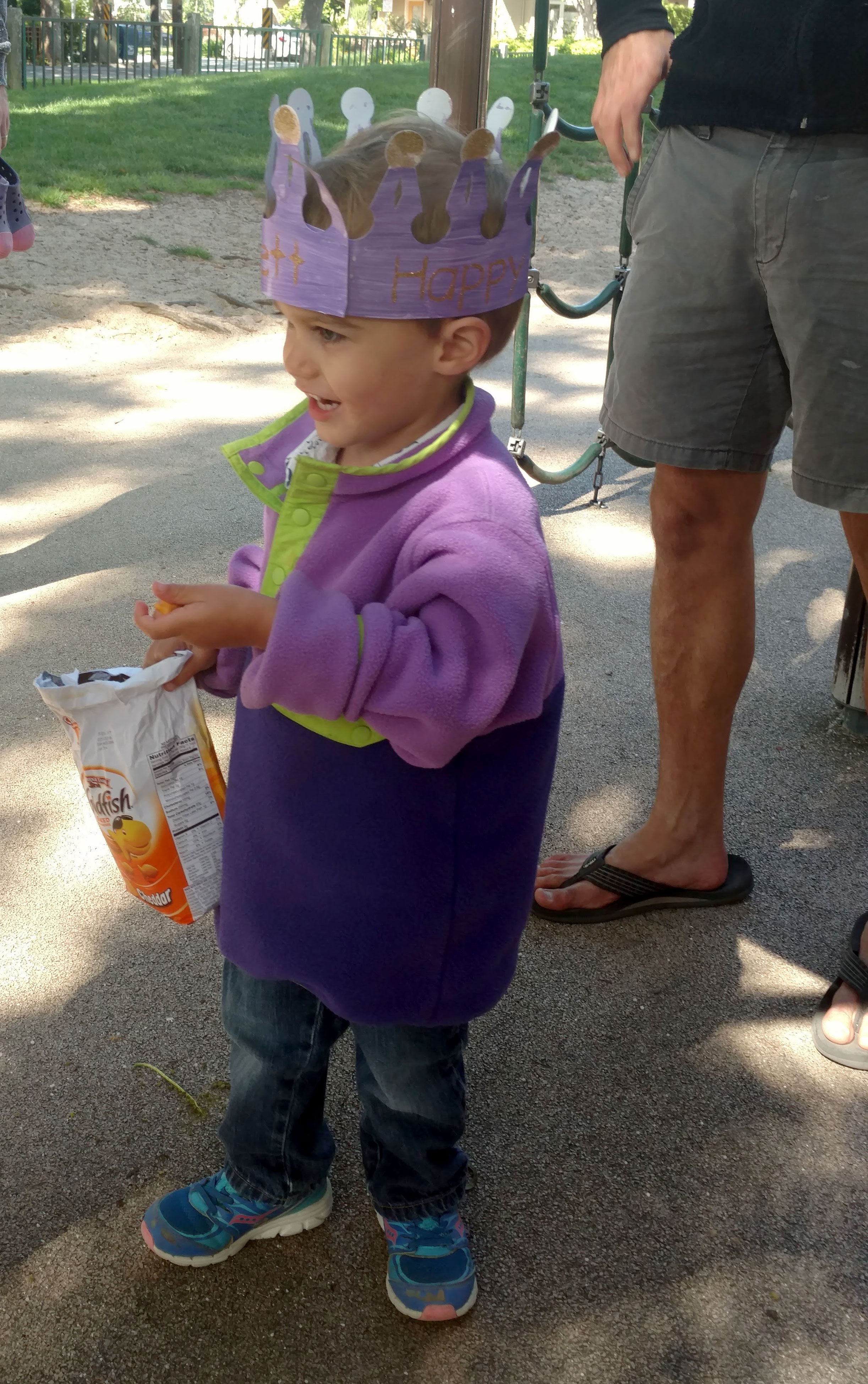 The party started at 10:00 am on a Sunday, so gourmet bagels and coffee were provided for parents. For the kids, all the favorites: goldfish crackers, watermelon, strawberries, veggies and juice boxes. The kids ran around on the playground in between snacks.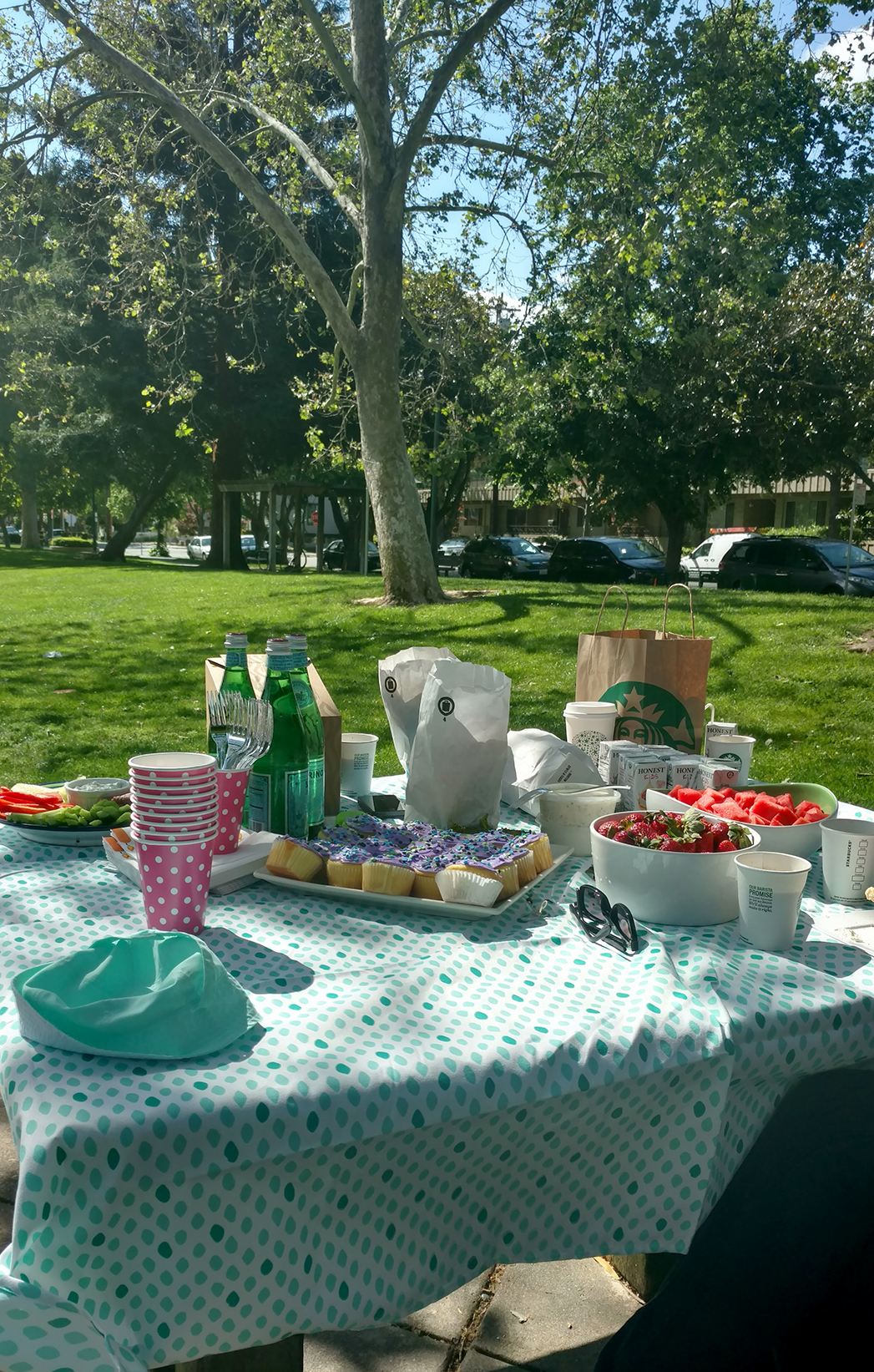 Ev loves anything water-related, especially anything having to do with octopus. Jean made a craft table where kids could make sea creatures using paper plates, paint, construction paper, streamers and stick-on googley eyes.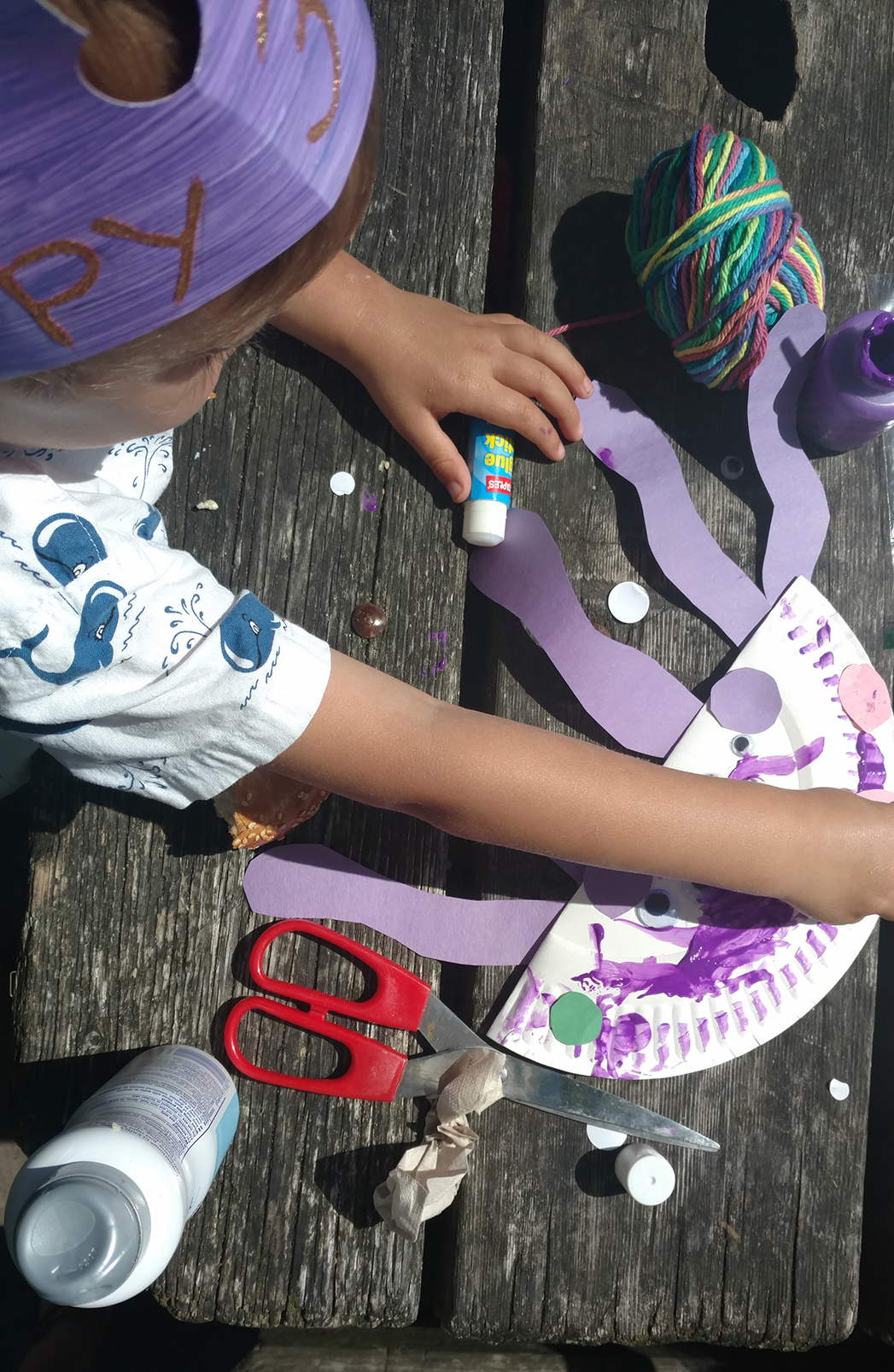 The finished paper plate sea creatures looked so festive on a nearby tree.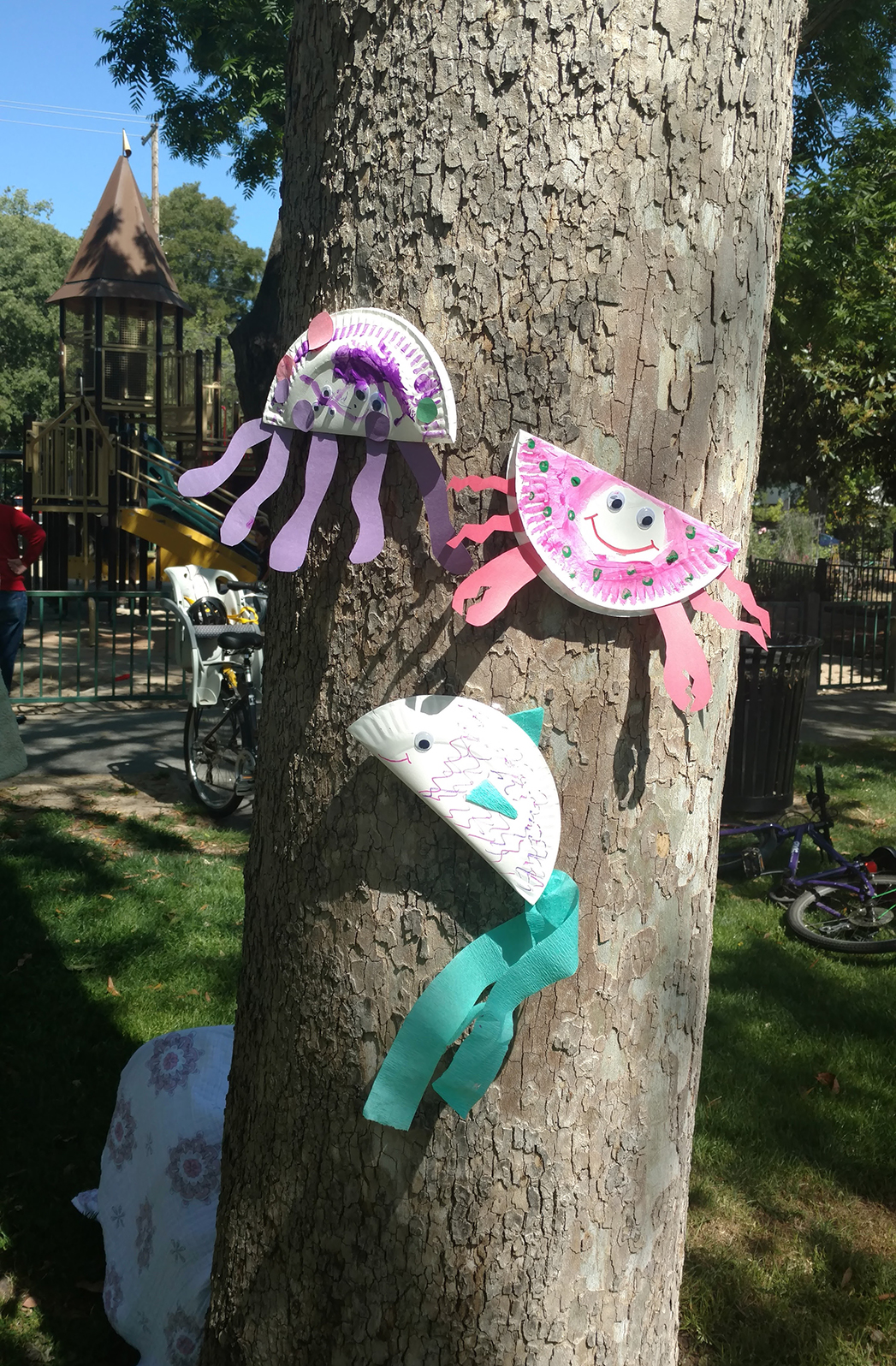 Purple is Ev's favorite color, so of course his cupcakes had purple frosting. It was adorable that several of his little friends dressed in purple for the occasion too.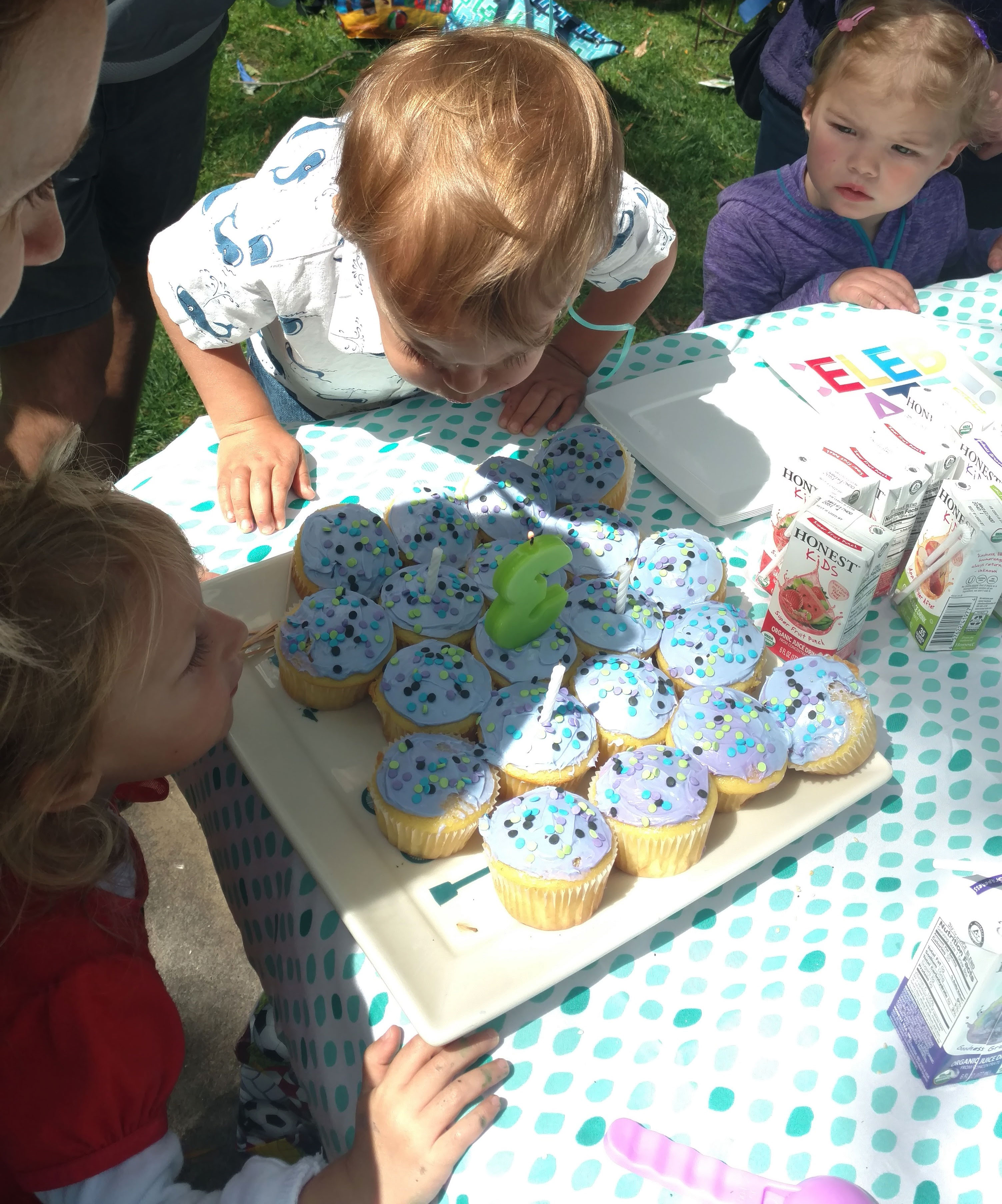 Home by noon with small person melt-downs largely avoided. Well done, Jean! Happy birthday, Ev!