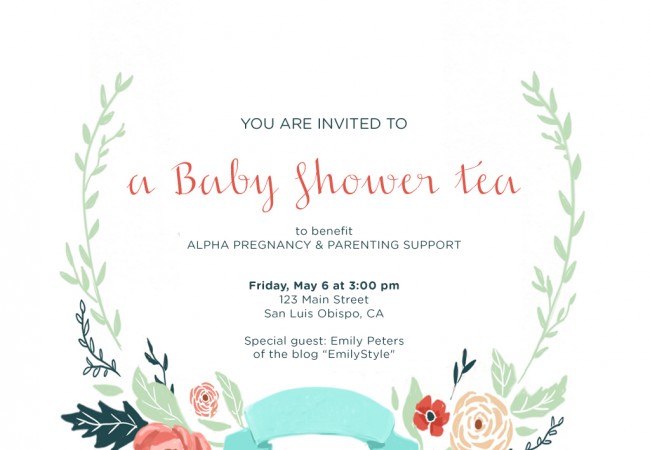 A Baby Shower Tea Party for Charity
What better way to celebrate our soon-to-be happy arrival than to do something generous for other parents? My mom and her friend Liz had the terrific idea of throwing a baby shower with all their friends from the pool to benefit charity. They're fans of EmilyStyle and I was invited to make a special guest appearance at the event.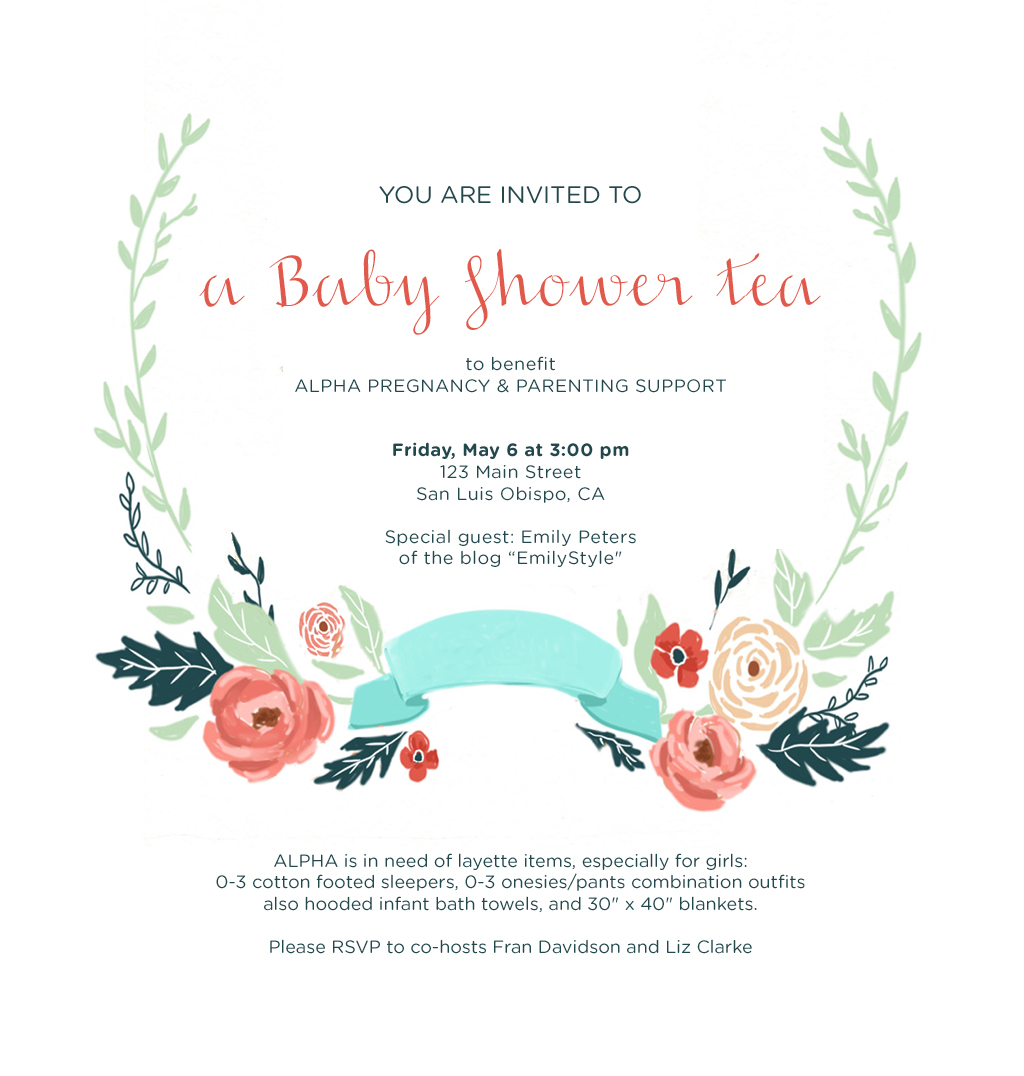 Mom and I spent the morning making some lovely flower arrangements with roses, iris, love-in-the-mist and other selections from her garden.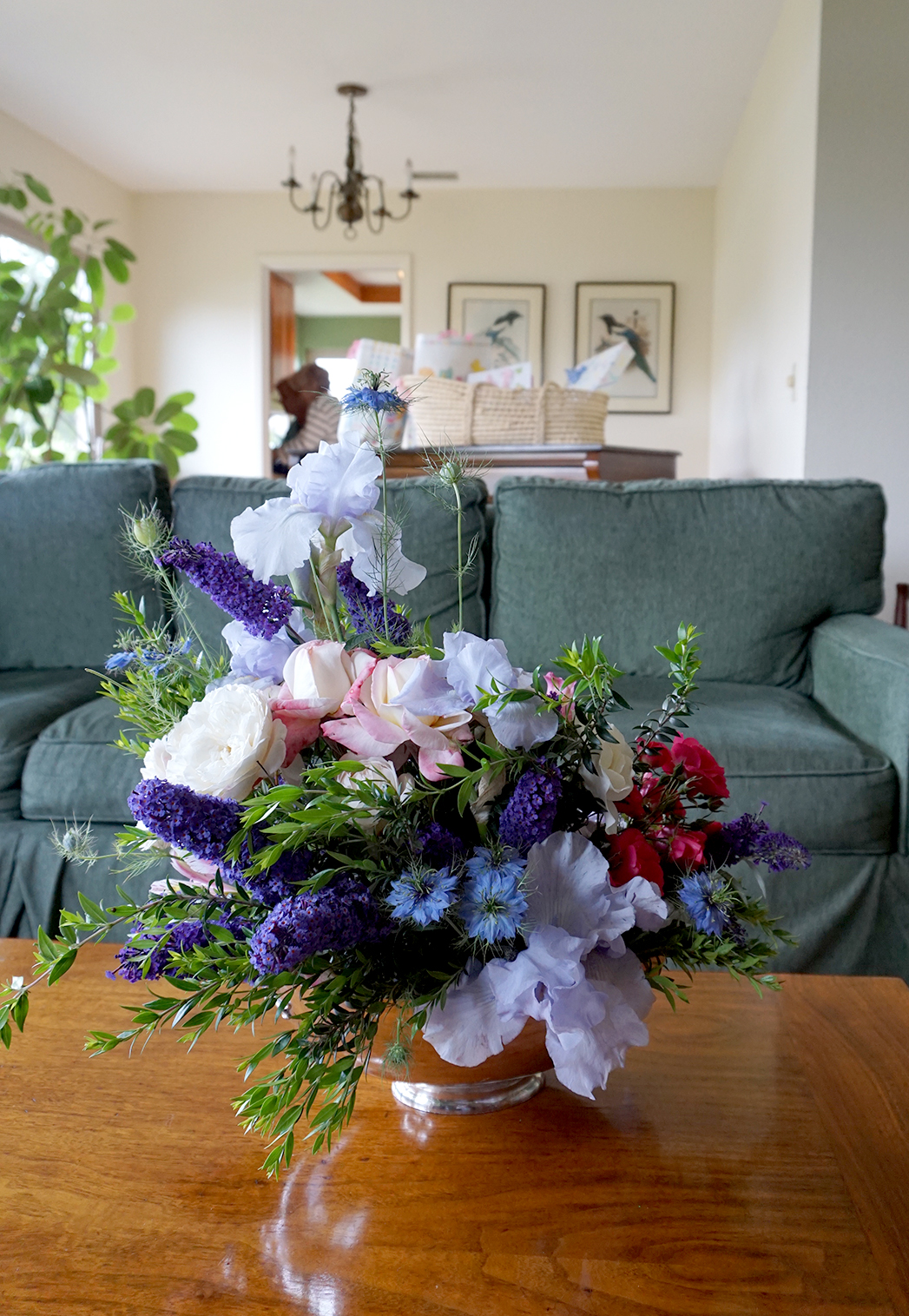 So cute how she positioned the little ceramic mouse I bought her in Japan on the mantelpiece looking at the flowers.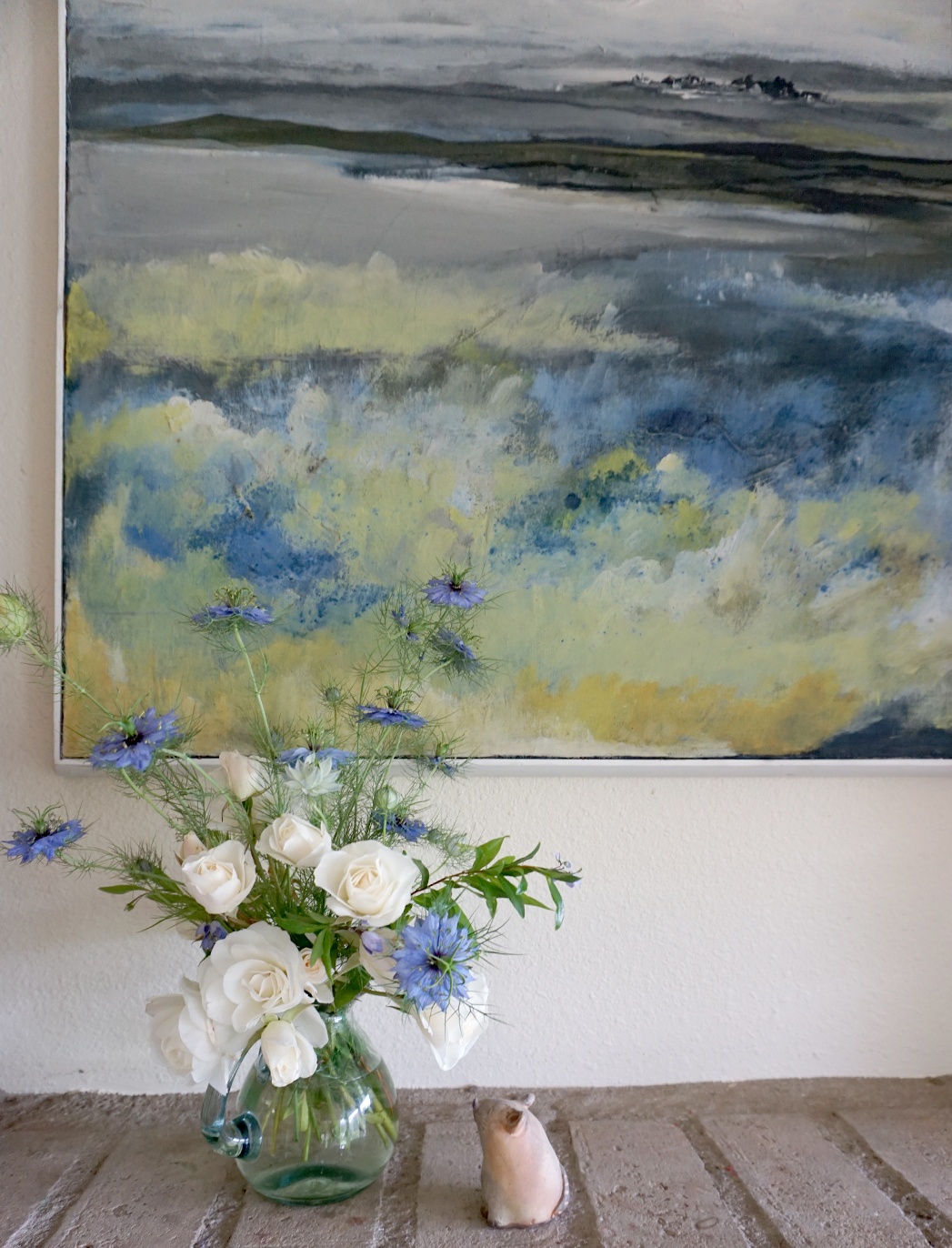 The tea menu included sausage and cheese bites by Liz, mini raspberry cheesecakes, french macarons, a homemade lemon cake brought by Shirley, See's chocolate truffles and fresh fruit.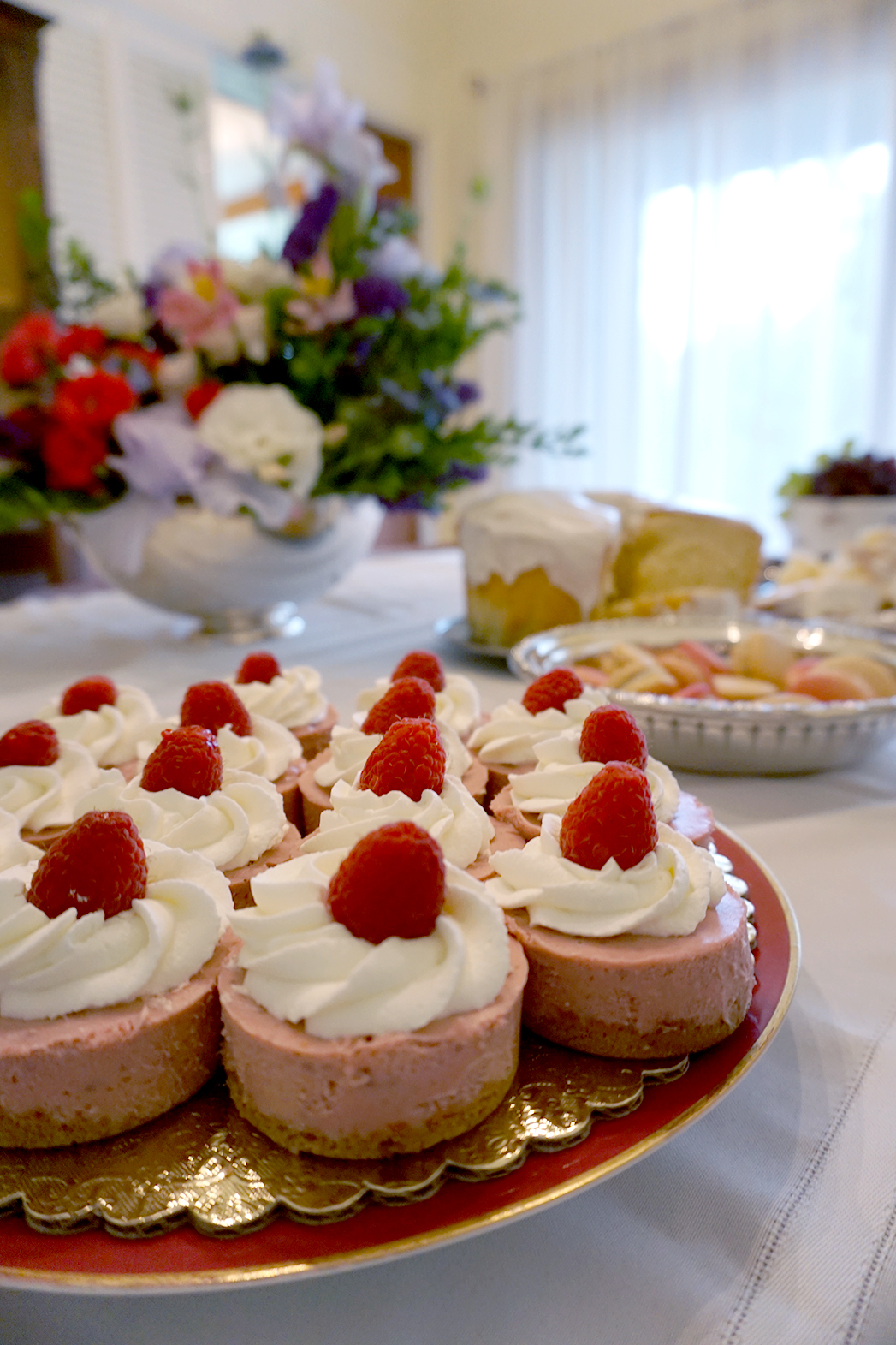 Such an elegant spread!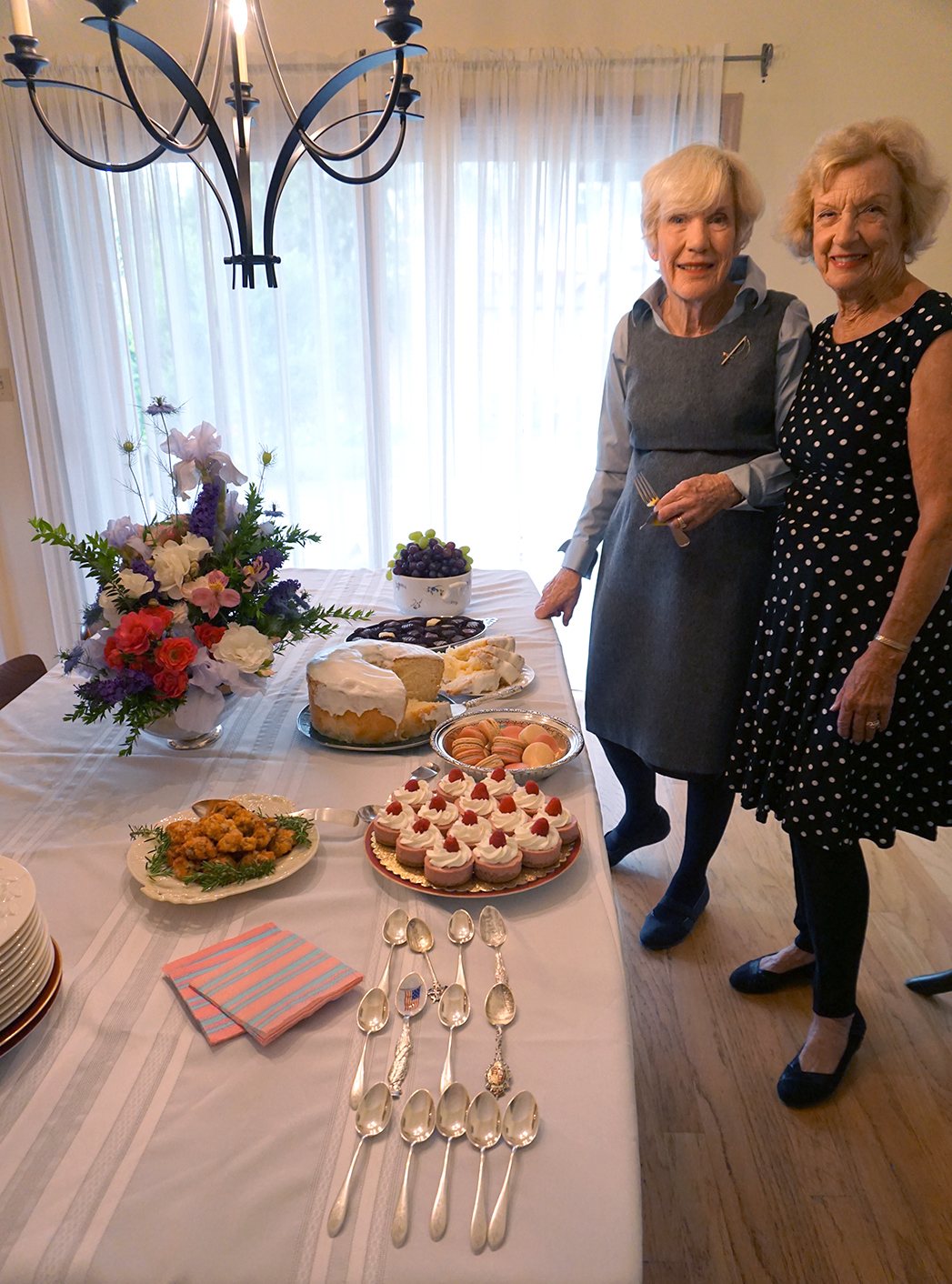 We were all set by the time guests arrived at 3:00.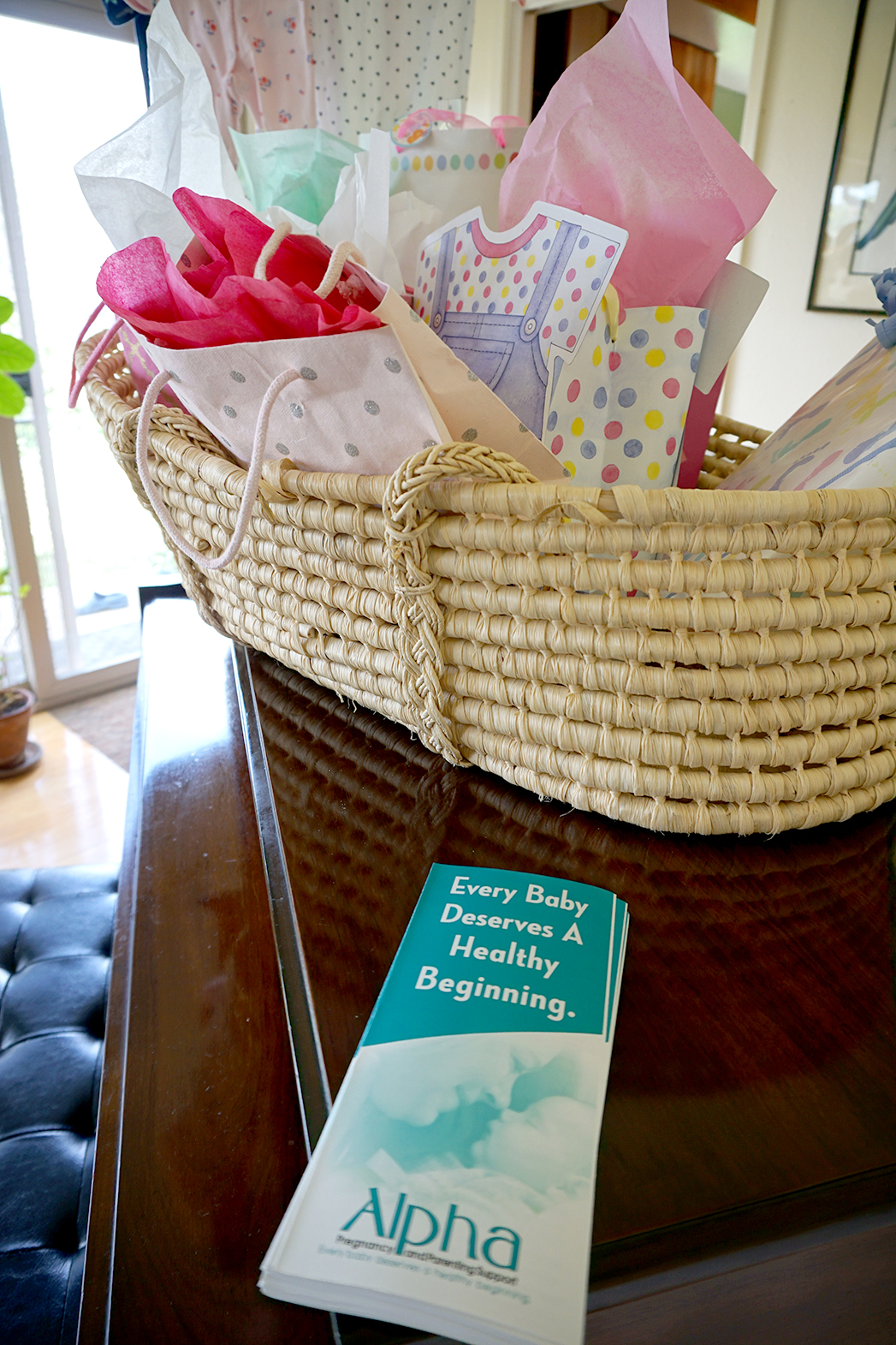 The event benefited Alpha Pregnancy & Parenting Support – a non-profit group that provides no-barrier support to parents for the first year of their baby's life. They give parents baby clothes, blankets and diapers as well as pre-natal vitamins and classes. Their executive director, Patti, brought a sample layette set to show us.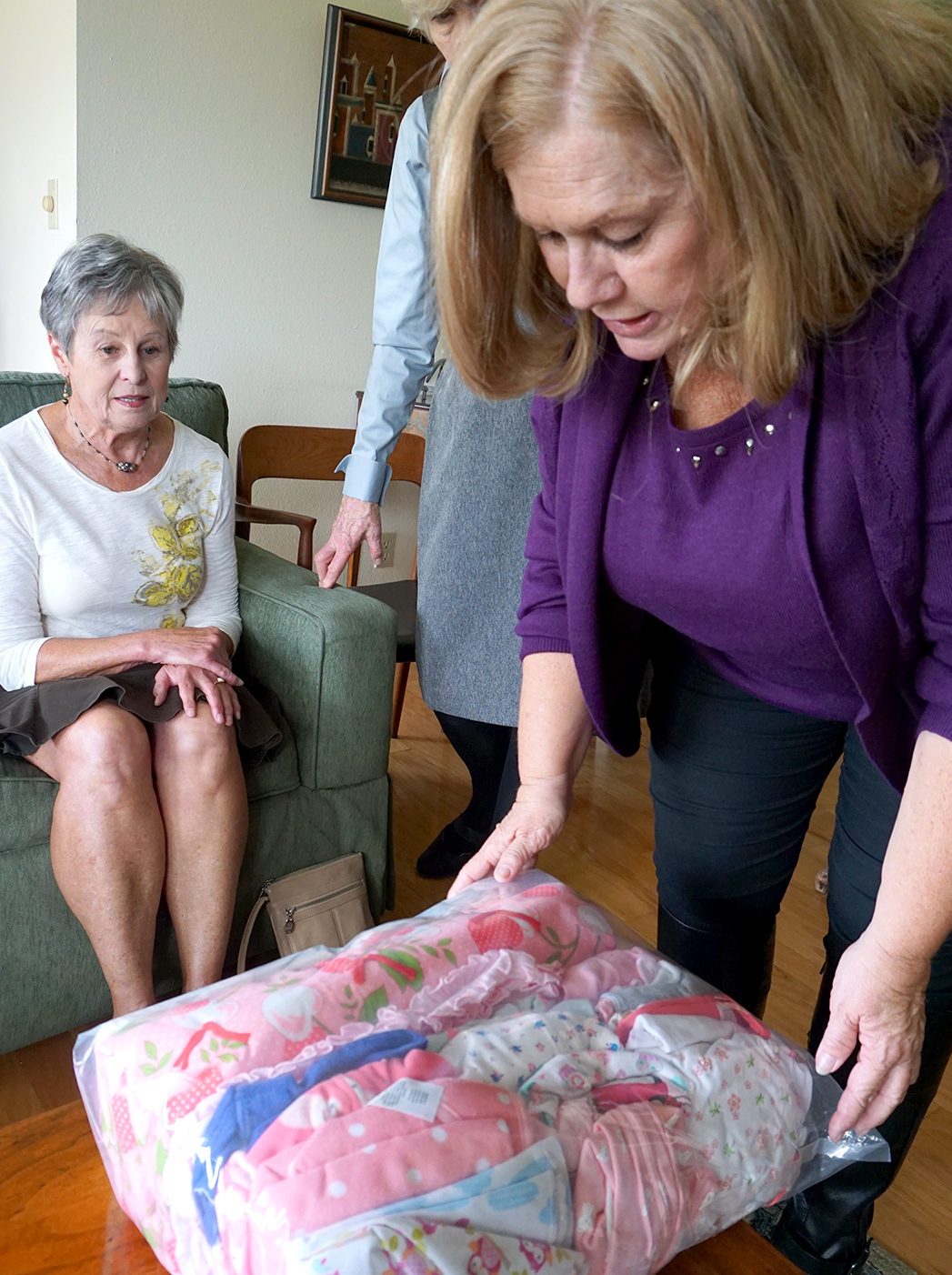 As guests arrived, they built plates with the delicious treats and cups of one of four kinds of tea with real cream at the buffet.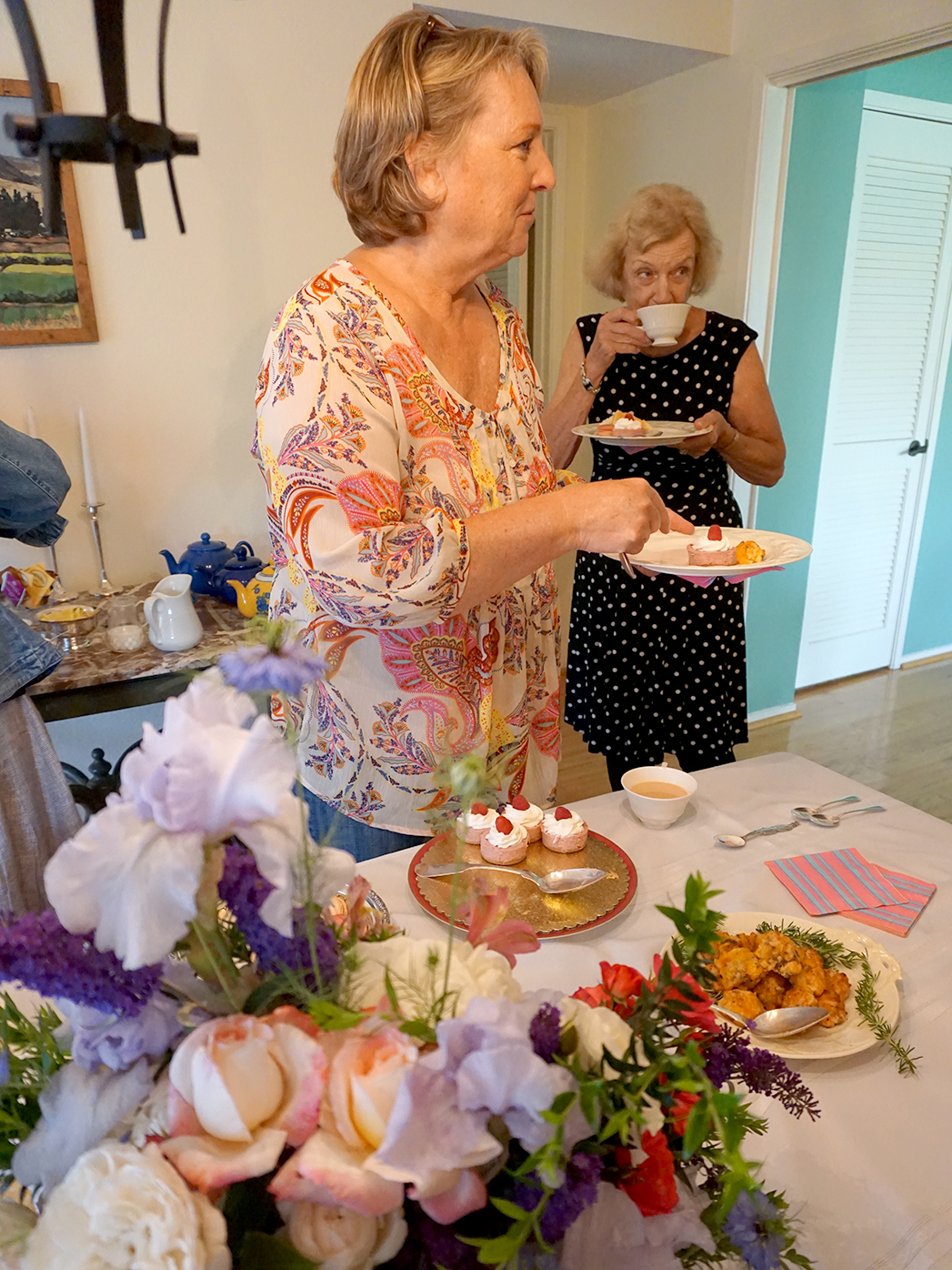 We were 14 guests in total! Mom and Liz guided everyone through a few baby shower games after plates were cleared. First, a general question about advice for new mothers, then a memory game involving a tray of baby items. Guests were given a children's book to use as a writing tablet.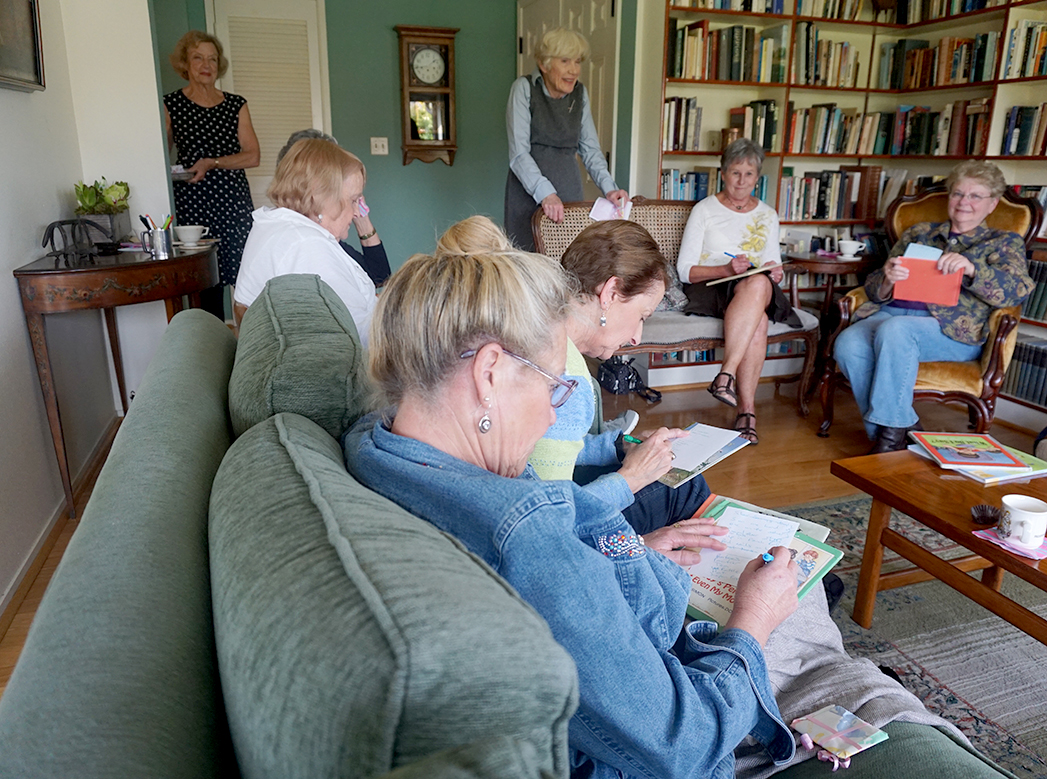 Next up, opening the gifts to donate to Alpha. And there were SO many. Our hostesses cleverly had each person take a turn unwrapping a gift that someone else brought.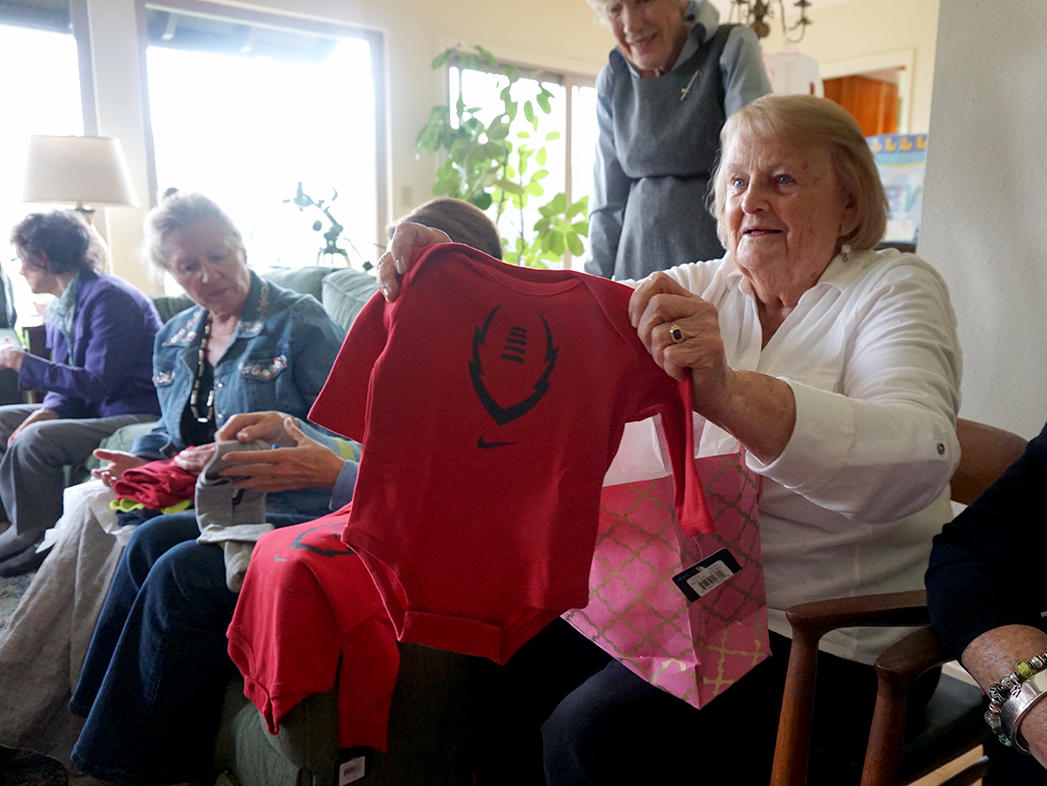 Just a tremendous amount of onesies, blankets, bibs and other baby gifts were donated to the group. I think we could have filled a bathtub with everything.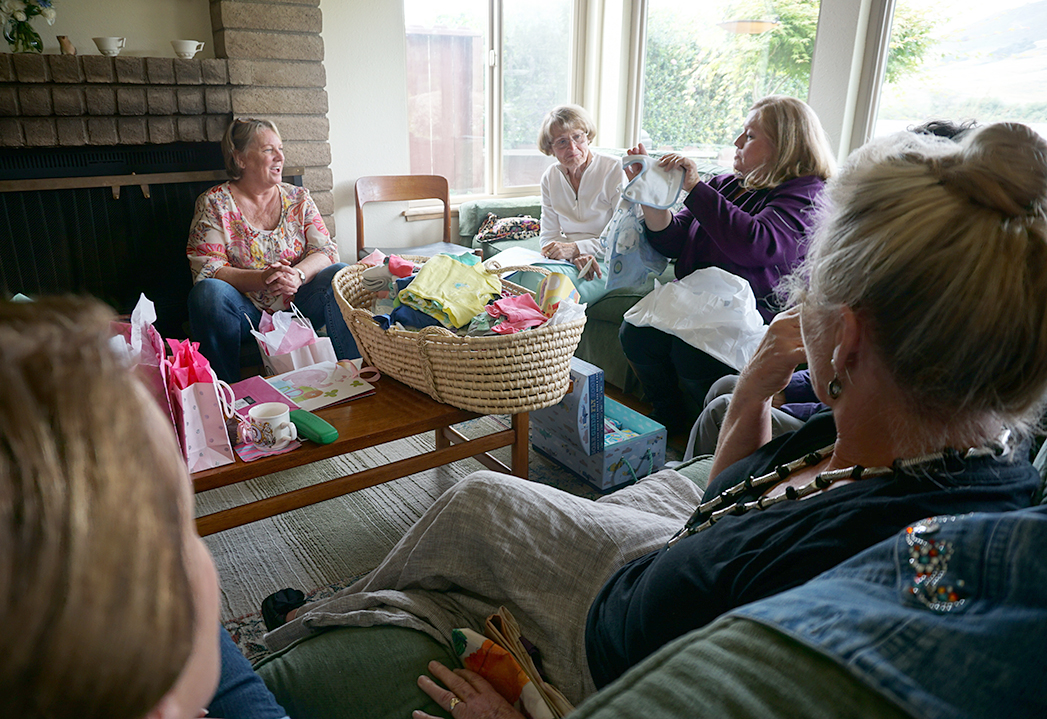 The moses basket was overflowing by the end, including with homemade blankets and burping cloths.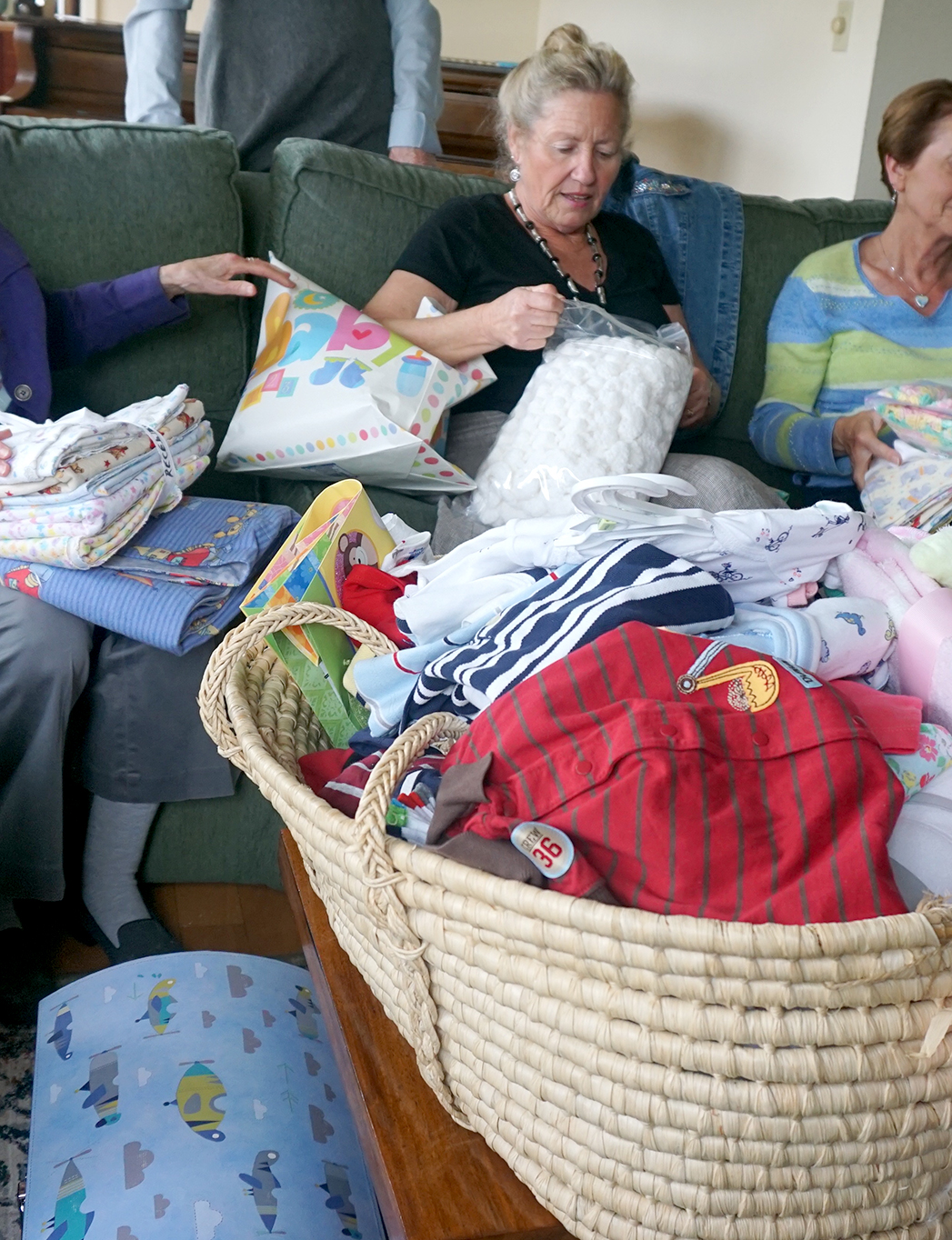 A perfect event for a worthy cause. Well done, Mom and Liz! I was honored to be the special guest at this elegant baby shower for charity.