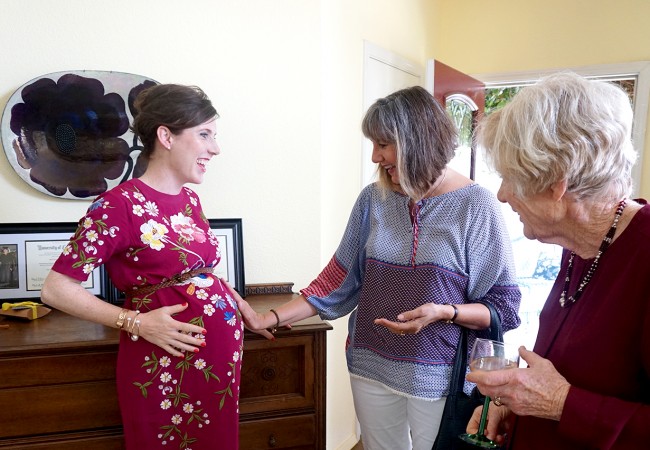 My Southern California Baby Shower!
One of my oldest friends and her mother threw me a baby shower last weekend in San Luis Obispo. I've known Sarah since our awkward junior high days and it was an honor to have her mother Mary host this colorful celebration at their home.
First off, don't you just love this hot pink maternity dress? I purchased it from ASOS as a backup for Easter for only $44. I think it's the favorite thing I've worn during the whole pregnancy.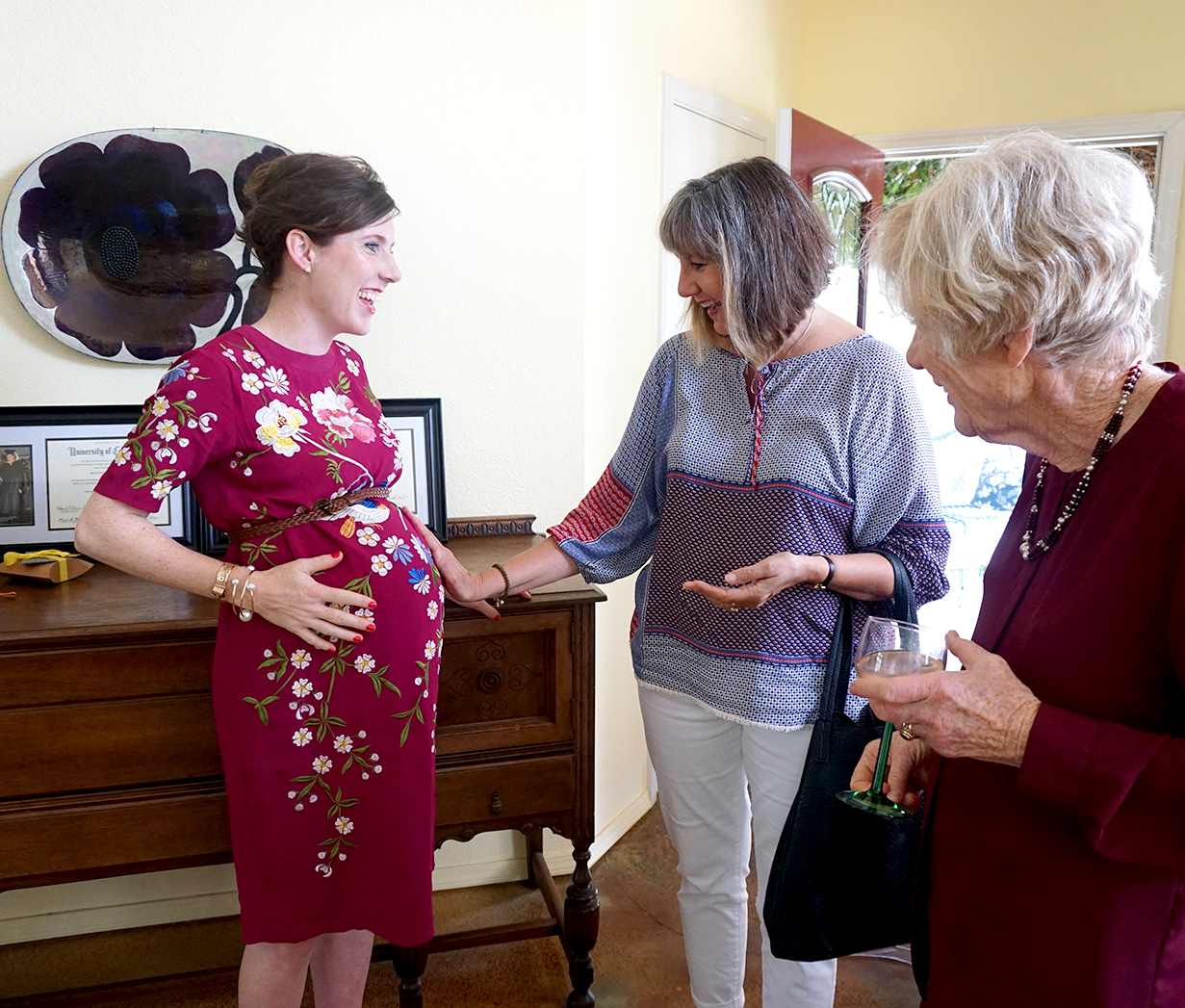 Guests to the party were greeted with glasses of sparkling pink punch and a display teasing the upcoming shower activities. I love that Mary used her children's own ceramic baby mugs to hold the craft supplies.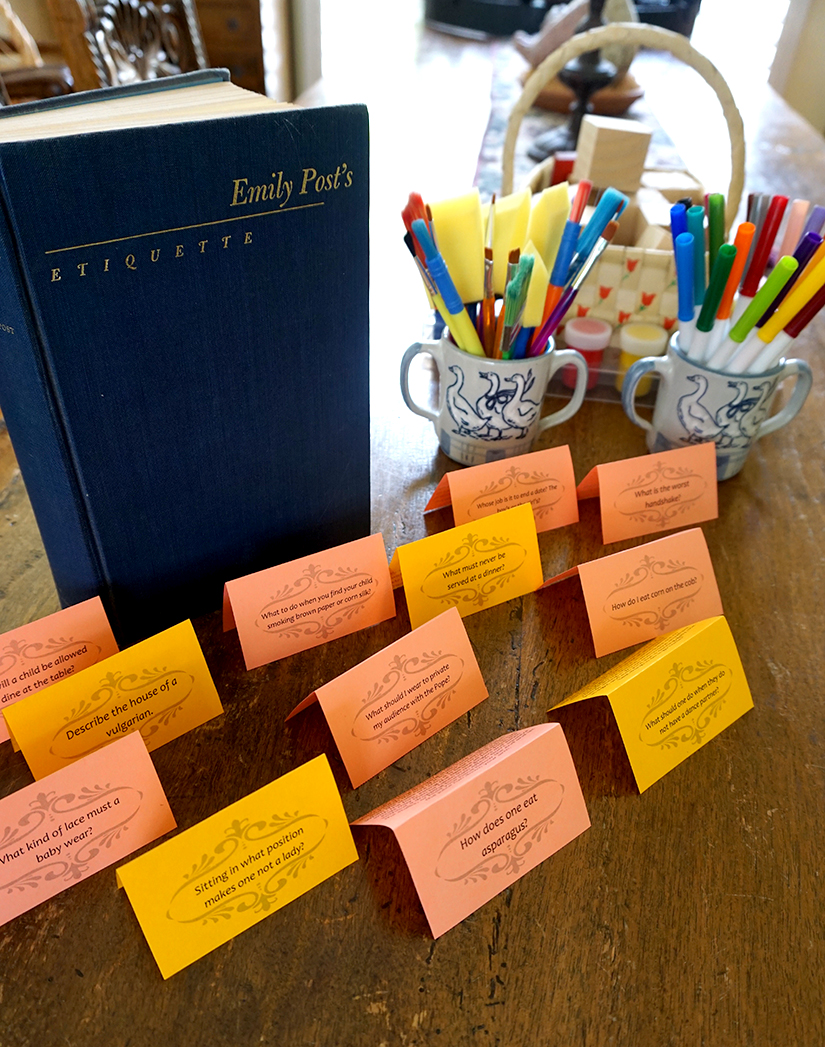 When all 12 guests had arrived we sat down to some delicious food while I opened gifts.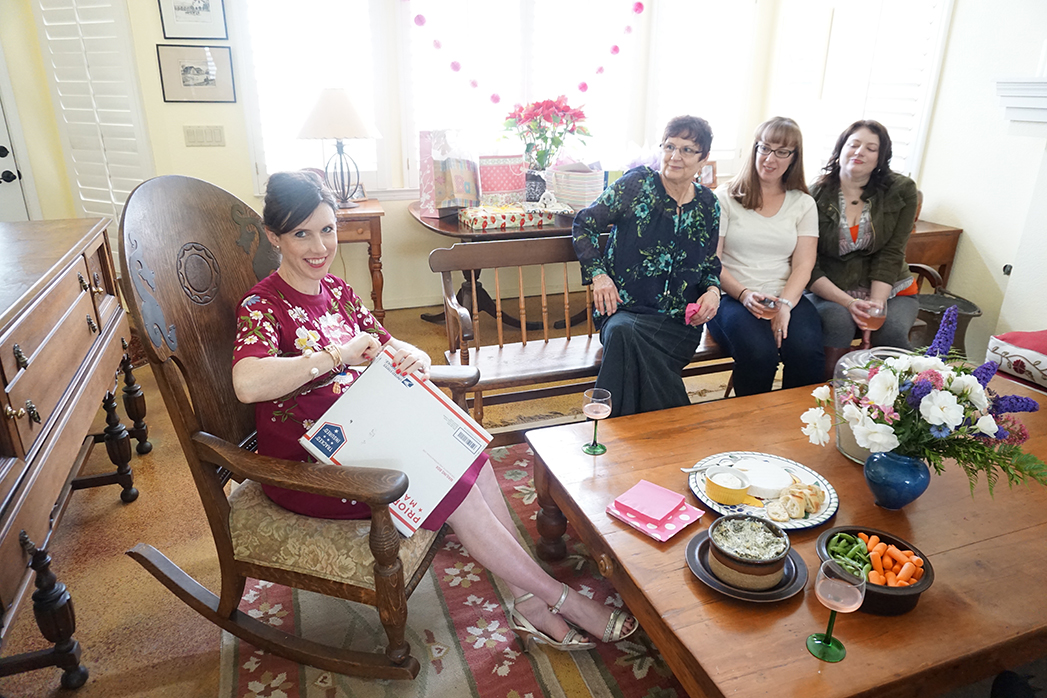 Little cousin Eleanor was the perfect baby shower guest in a blue chambray dress I bought her in France and white tights.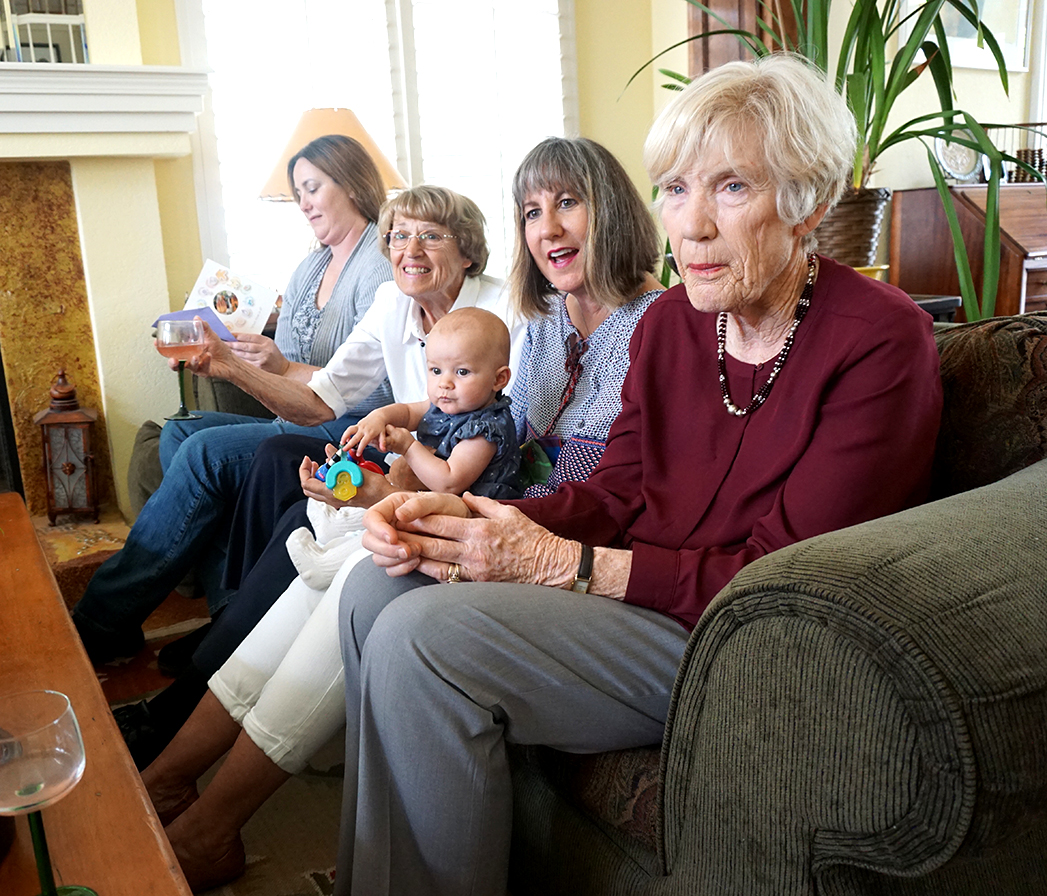 I received such adorable clothes and thoughtful items from my registry for the baby. My list of thank you notes to write is quite long!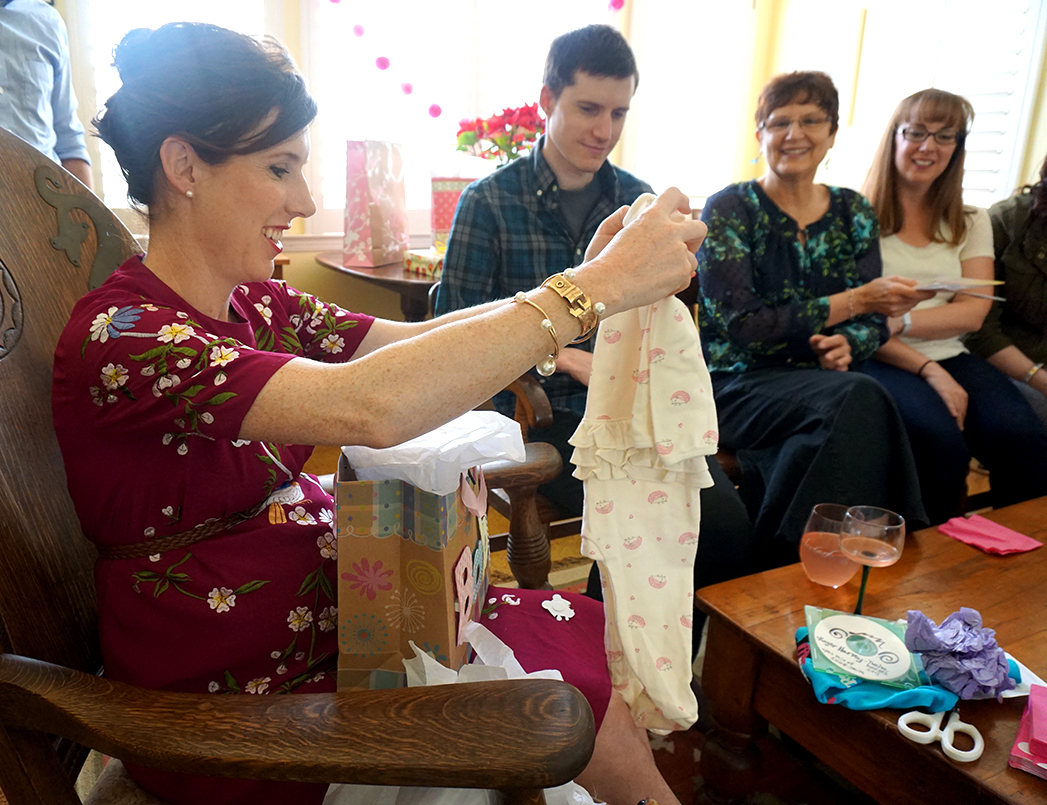 After gifts, Sarah let us through a quiz game on outrageous, old-fashioned etiquette rules from the original Emily Post and Amy Vanderbilt guides – including rules for eating asparagus and not becoming "a vulgarian" by allowing your butler to have a mustache.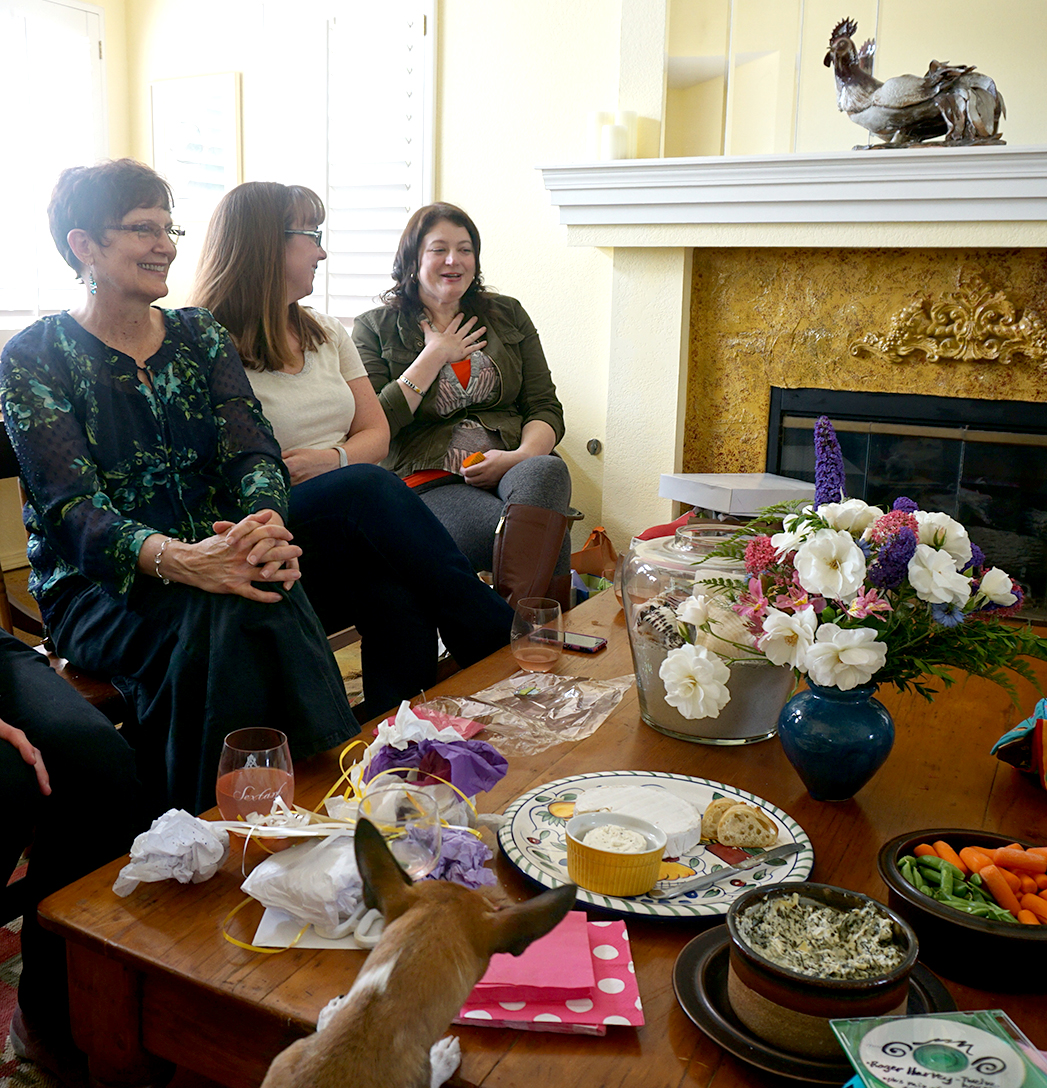 The party moved out to the garden to decorate wood blocks and eat freshly-baked spanakopita.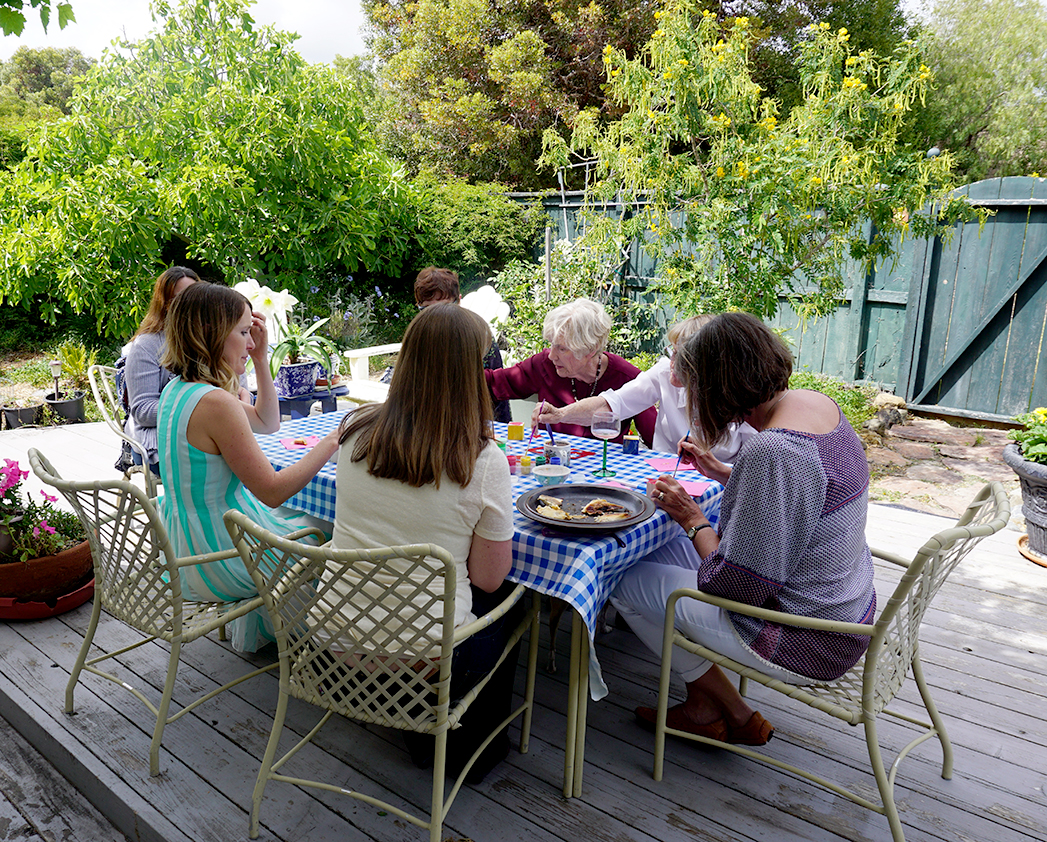 Sarah took great care to make sure the paints and markers were non-toxic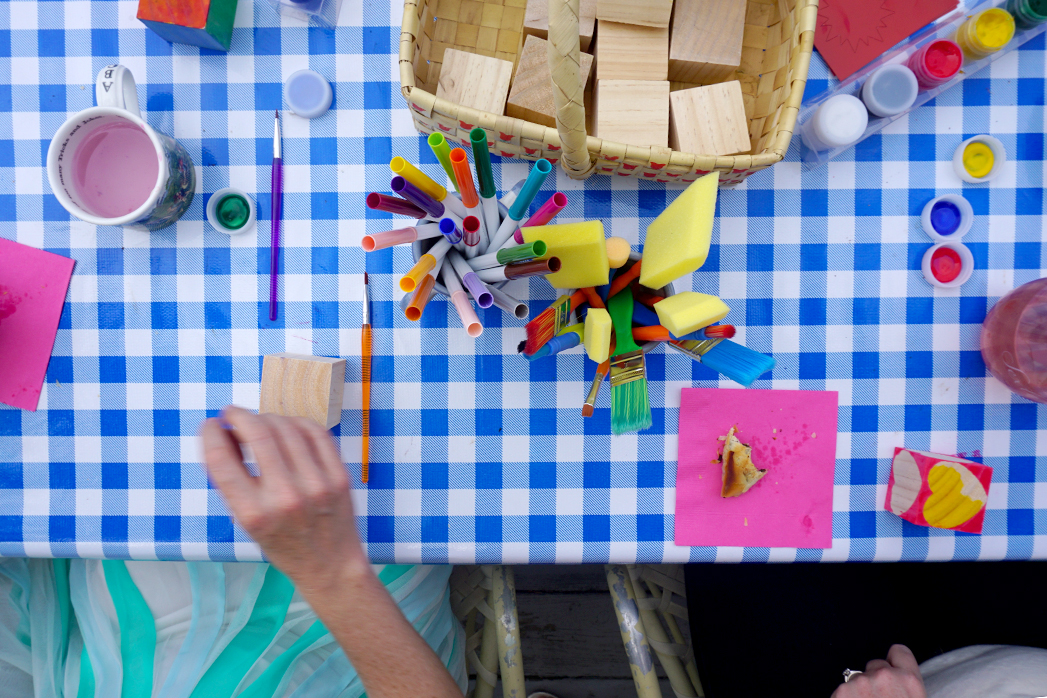 She delivered angel food cake with a lime glaze and strawberries to us out in the garden.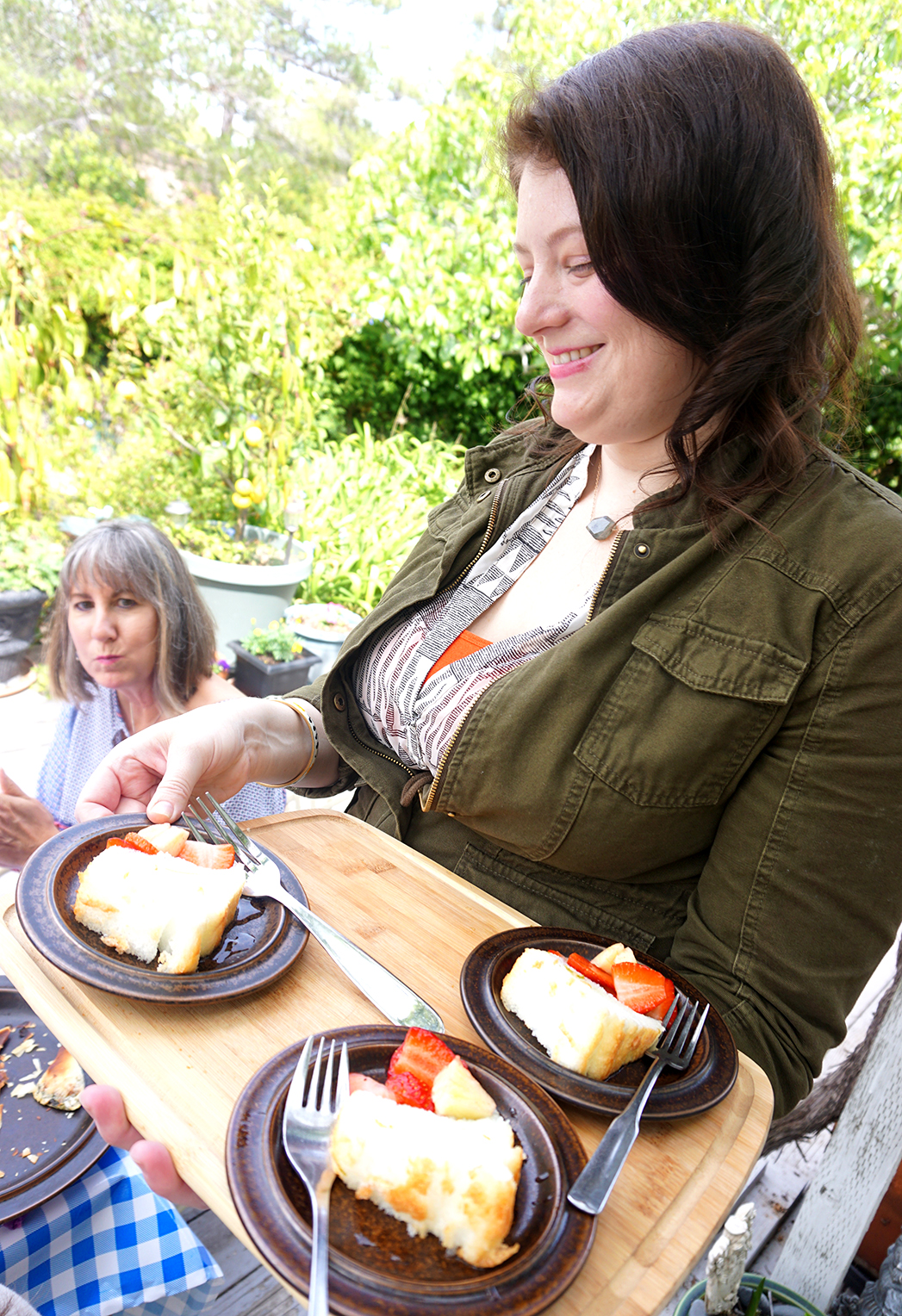 Eleanor continued to be amazingly charming. We think she didn't even get her usual meal before this event – she loves a good party that much!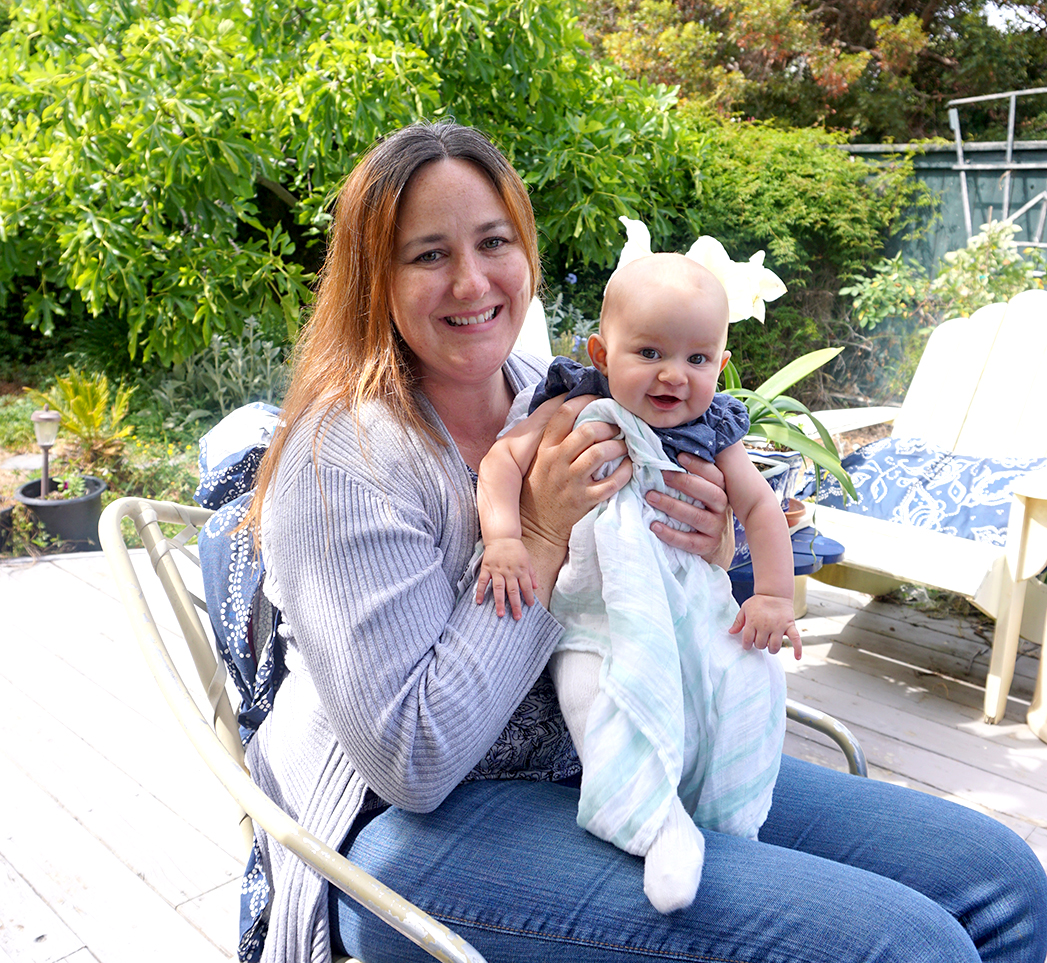 Even Sarah was enchanted.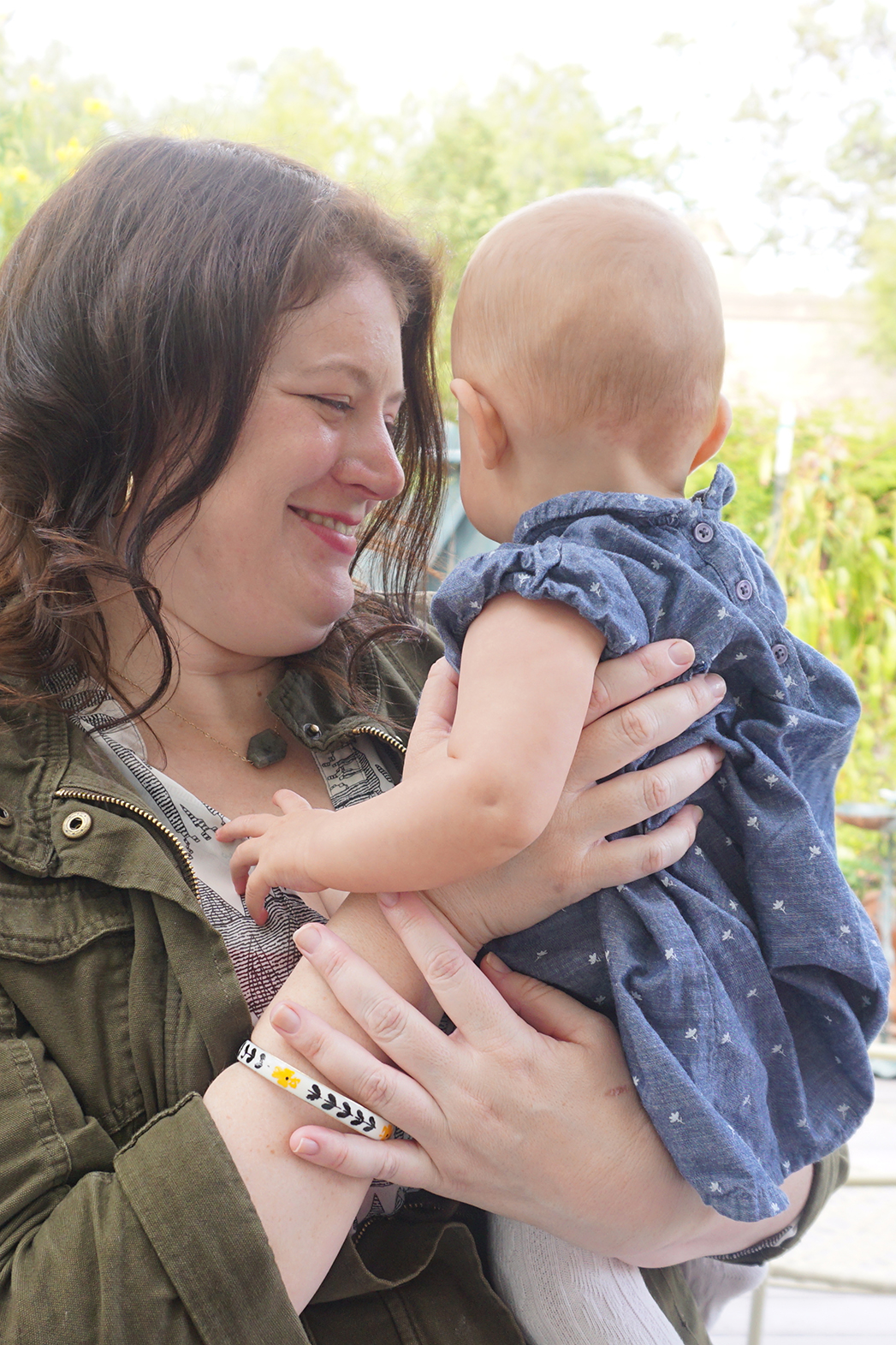 My sister Jean was taking all the photos, but we did get one picture of her in her pretty green and white stripe summer dress from ASOS. (It's on sale right now for only $25!) We think it looks just like a costume from American in Paris.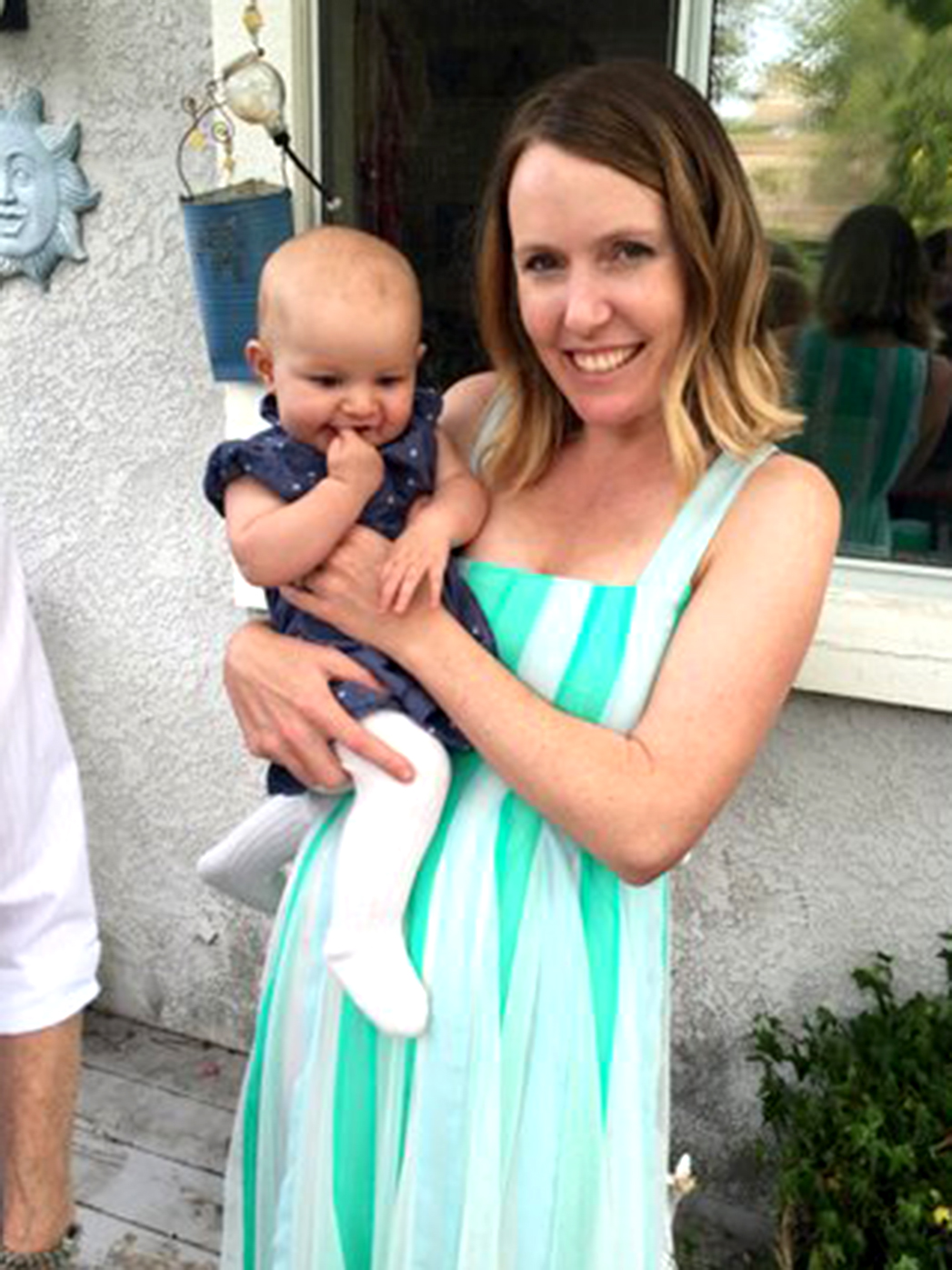 Thank you to Sarah, Mary and Jean for this lovely baby shower and to everyone who attended to help celebrate the arrival of our baby girl later this summer!