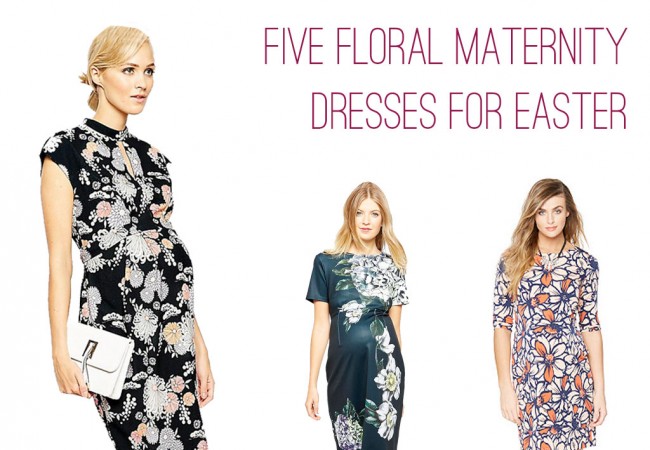 5 Flowery Maternity Dress Options for Easter
I've found maternity basics to be easy to shop for: leggings, t-shirts, tank tops, midi skirts…all fairly simple in basic black and white. But a pretty, flowery dress for Easter? Things get complicated quickly. Here are my five favorite floral maternity dress options for Easter to help you and the bump avoid looking like a throw pillow from set of The Golden Girls. Even better, they're all under $75 except one: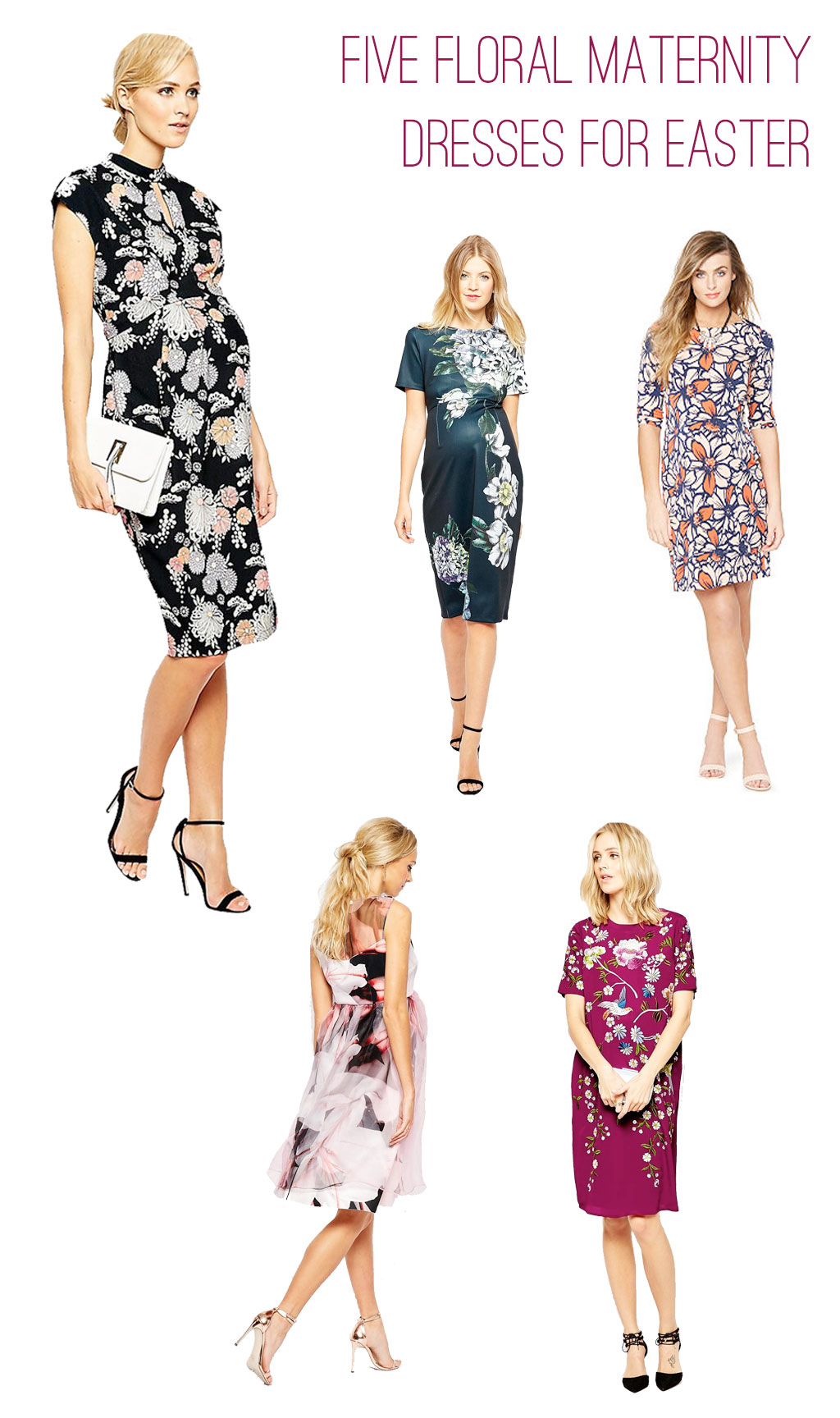 1. $50 ASOS Maternity Wiggle Dress – I'm pinning my hopes on this black and pink number with a keyhole cut out. Why are so many maternity clothes cotton jersey when flowy crepe is much more flexible?
2. $66 ASOS Maternity Scuba Dress – Scuba fabric has a reassuring thickness to it, but sometimes doesn't fare well when printed. Still, the green color and white flowers are so pretty.
3. $138 Macy's Floral Print Maternity Dress – The blue and orange flower pattern on this dress has a fun 1960's feel.
4. $34 ASOS Scuba Skater Dress – A little too "cream puff?" You can't beat the $34 sale price on this very feminine Easter dress option with an organza overlay.
5. $44 ASOS Embroidered Shift – Love the plum color of this dress and the embroidery detail. The looser cut is usually less flattering on my curves. This dress is my back-up option if that first wiggle dress doesn't work out.